How To Add Business To Google Maps
Today I'm going to show you how you can add business to Google Maps as well as location, shop, photos and reviews on Google Maps. Adding your business to Google Maps will ultimately drive online exposure and help your customers locate your local business.
Check out the video tutorial below this post.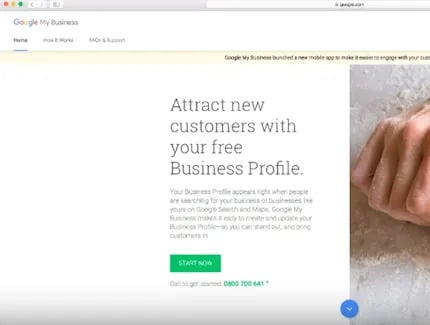 1. Head Over To Google My Business.
Type in Google My Business
or
google.com/business
and create your free business profile. Click
'start now'
.
2. Add The Business Name And Business Location.
Here you add your exact business name and business location.
Important: Ensure your business address details are correct, this is extremely important for when Google verifies your listing. Click whether or not you deliver goods or services to your customers and click whether or not you want to hide your address.
I recommend keeping it un-ticked unless you provide services to your customers and they do NOT need to know where your business is located.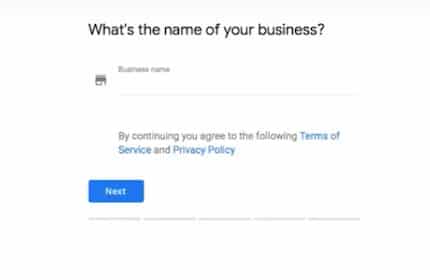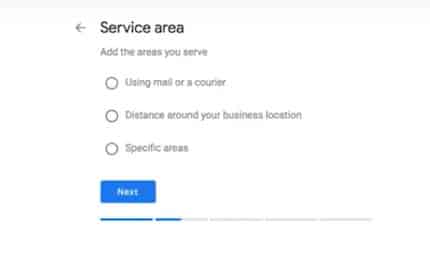 3. Add Your Service Area.
Choose the area where your business operates in.
You can either choose to have it based around a mailing address or you can choose the distance from your location.
4. Choose The Category That Best Fits Your Business.
Select the business category that best fits your business
. You can change this or add more category's later on.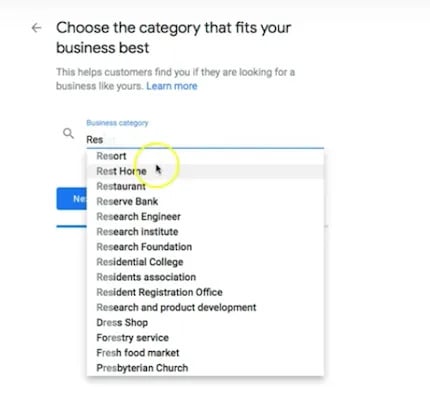 5. Add the Contact Information For Your Business.
Next, you need to type in your business phone number and add your website URL.
If don't have a website yet you can create a free website through Google My Business. Check out the post below to learn how you can create a free website with Google. Click here:
How To Create A Free Google Website For Small Business.
6. Verify Your New Business Listing. Add Business To Google Maps
Finally, all you need to do now is verify your business listing. Click
'finish'
and that's going to take you to the verification page. Add Business To Google Maps by verifying your business by either a call or text. You'll receive a six-digit code that you need to put in on your listing or you can get it sent via mail. However, this can take up to 15 days, therefore, I recommend requesting the code via a call. There you have it! Congratulations! Once you have verified your business listing, Google will add business to Google Maps.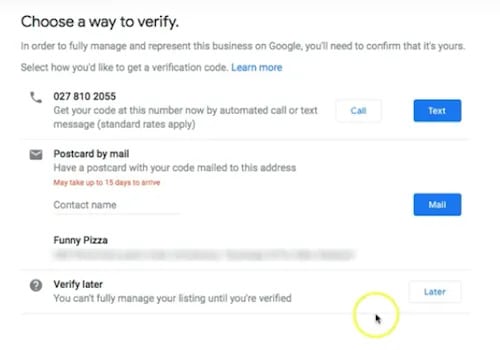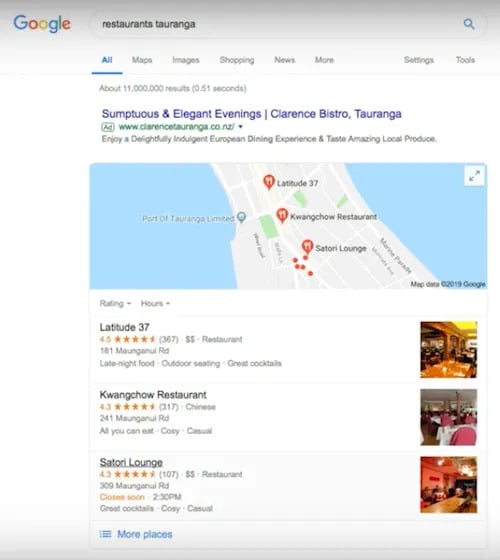 What Does My Business look Like On Google Maps?
Lastly, I would like to show you an idea of how your business will show up on Google.
As an example, I will type in 'Restaurants Tauranga' in Google Search. The results will show the local businesses in my area. Your business will now show up on Google Maps. This is how your customers will be able to locate your business online.
How To Optimise Your Added Business On Google Maps.
You will notice that there are potentially hundreds of local listing like yours that show up on Google Maps. In order to rank high in Google Maps (Google Snack Pack) for local SEO (Search Engine Optimisation). You need to optimise your Google My Business listing.
Check out this Google My Business course that the team at Good oil marketing have put together. This course will help you start running your own Google my Business listing.
You can do this by heading over to your new Google My Business dashboard and following these activities.
Make sure all your information is correct and all fields are complete.
Add photos and videos to your Google My Business listing.
Create 'Posts' each week to keep your customers up to date with your business.
Ask customers to leave reviews on your listing and make sure you reply to all reviews.
If you would like help to add business to google maps, optimising your Google My Business listing, local SEO and driving more traffic to your business, get in touch with us today.
Here at Stewart Gauld, we provide comprehensive web design, social media and SEO solutions to small and local businesses. Moreover, we are excited to share our knowledge and expertise with small businesses in order to help them thrive in their online environment.
Book your 45-minute strategy consultation with Stewart Gauld or send us a message for more information if you require our digital media services.