The rise of AI website builders
AI (Artificial Intelligence) is rapidly evolving and is changing the way that we do business in 2023.
The release of Open AI has planted the seed for many small business AI tools like AI website builders.
These emerging AI tools are actually enabling businesses to do more!
In 2023 you no longer need to invest hours trying to create your own responsive and functional website or spend $1000s on a web design agency.
Also, traditional website builders or CMS (content management systems) can be incredibly frustrating to use and typically have many technical barriers when it comes to creating your ideal website.
In terms of website building, you might be wondering, has AI changed the way that we create websites?
The simple answer is YES. However, it's actually more complex than that.
Also, learn how you can create AI content effectively with Copy.ai (Copy.ai Review 2023).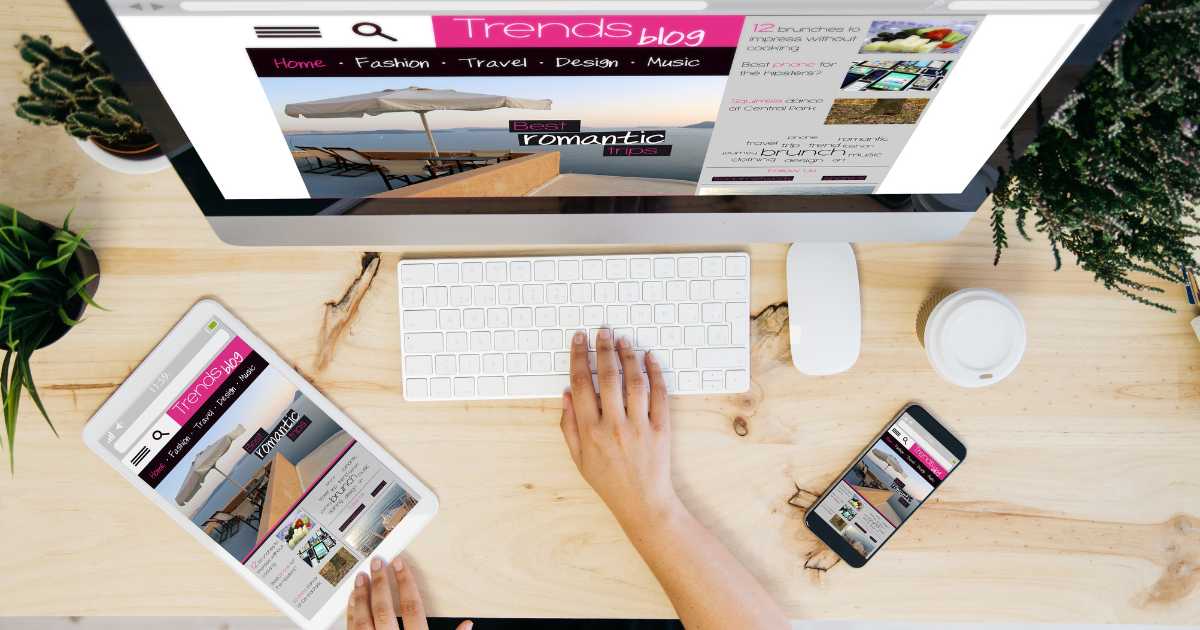 One powerful way is AI can now write code for you! Crazy right?
Not only this but many AI website builders have already hit the market and allow you to simply create a personalized AI-generated website in minutes!
The structure, images and content are all unique and generated by AI! No website is the same.
However, not all website builders are created equal…
In this AI website builder article, I'm going to help you identify the best AI website builder for your small business. 
We're going to take a look at the pros, cons and stand-out features of each website builder as well as discover the most suitable solution for your business and personal requirements.
The best AI website builders for small businesses 2023
What is an AI website builder?
An AI website builder is an online platform that allows you to create and manage your own AI-generated website, without having to touch any code. 
These AI tools, allow you to create responsive and professional websites in minutes by simply adding prompts and answering a few questions…
The result? An AI-generated website that has one-of-a-kind, unique and personalized images and written content.
Read more: Complete Semrush review and tutorial for beginners.
Why use an AI website builder?
The main reason? It will save you time and money!
Instead of hiring an expensive developer or learning how to use complicated software like WordPress or Joomla.
Both of these and other similar platforms are great options if you have web design experience.
However, instead you can use an AI website builder like the platforms I've mentioned below to create a website without the time or money investment.
If your small business needs to create an online presence but doesn't have the budget or time right now, an AI website builder is a suitable solution for launching online quickly and easily.
With that, let's break down and discuss the best AI website builders for small businesses.
Here is a video comparison of my top 5 best AI website builders for small businesses.
Best AI website builder for WordPress websites.
10Web is one of my favourite solutions for small businesses as it's a powerful cloud-based WordPress website builder.
This means, rather than trying to create a WordPress website manually (many technical barriers!) you can simply use AI to generate a WordPress website in minutes.
A large portion of the websites on the internet are built with WordPress (over 40%). It's the most popular way to create a fully customizable website.
However, there are many things to consider like plugins, backups, hosting, themes, the inevitable technical issues, and more. 
Learn more about WordPress here (My WordPress 101 guide).
What I like about 10Web is you can create a premium WordPress website with AI, just answer are few questions and 10Web will generate your website for you.
Then you can use their Elementor-based page builder to further customize your website pages, elements, sections, and content.
The other awesome AI feature that they offer is the ability to recreate any website page you like the look of (for example a competitor's home page) and then recreate that page with AI inside 10Web. You can then customize the recreated page to reflect your brand.
Also, you don't have to worry about hosting, as this is taken care of for you with 10Web.
What I like:
Easy-to-use Elementor-based page builder for changing content on your website pages. No need to touch any code.

Great chat support is found inside your dashboard. You can also access the dedicated engineers' Slack channel if you want to speak directly with a 10Web engineer.

Built with WordPress, meaning you are never going to be limited in terms of what you want to create.
What I dislike:
The AI recreation feature sometimes just does not work with some website pages. Also, when it does work the content can look a bit funny and not match the website page you are trying to recreate.

You will have to manually update your website and plugins.
10Web Pricing:
AI website builder and hosting are included in all plans.
Personal ($10 per month)

Premium ($24 per month)

Agency ($60 per month)
All plans include a 7-day free trial.
My favorite feature of 10Web:
Easy to create your AI website and then you have unlimited freedom to customize your website. The plans are affordable for small businesses on a budget.
10Web in my opinion is ideal for small businesses that are looking for a website that is not limited.
Why? Because this AI website builder uses WordPress, you will never find yourself bound to the limitations of a platform like most website builders. 
Read more: 10Web Review for Small Business.
Learn how to use 10Web by watching my updated video tutorial below. 
Have you heard of Wix? This is one of the most popular website builders on the market for small businesses. 
Wix is a free and premium website builder and business platform that offers a powerful ADI (Artificial Design Intelligence) feature for quickly using AI to generate a website.
The ADI technology simply requires you to answer a few questions and choose a global website theme and style that you like the look of.
After your website is generated, you have the option to customize your Wix website's content, sections, elements, apps, and more.
Learn how to use the Wix ADI to build your website here.
Wix also comes with hundreds of templates that can be customized according to your needs and preferences.
What I like:
1000s of templates, app integrations, and page sections that you can use for extensive customizations.

Offers everything you need in one platform. Don't worry about sorting out your emails, CRM, or marketing activities through other apps or tools.
What I dislike:
The AI feature is not original content and uses stock images.

If you want to move your website to another platform, you cannot. You do not own your website, Wix does.
Wix Pricing:
All plans allow you to use the Wix ADI feature.
The free plan (Wix branding and Wix domain)

Connect domain ($4.50 per month with Wix branding)

Combo ($8.50 per month)

Unlimited ($12.50 per month)

VIP ($24.50 per month)

eCommerce plans ($17 – $35 per month)
My favorite feature of Wix ADI:
The most feature-packed website builder. Once your website is generated you have infinite options for adding features (apps) and customizations. Also, everything is taken care of for you (backups and updates).
If you're in search of an AI website builder that is dynamic and packed with features, Wix could be the solution you need.
With over a decade of experience (since 2006), Wix has developed an advanced product that offers everything that your small business needs.
Best website builder for complete beginners.
If you're looking for an affordable and efficient AI website builder, Durable AI could be the perfect solution for you.
Durable boasts the title of the world's fastest website builder, with a three-click process for creating your AI-generated website. 
Using your business type and location, Durable will generate content, images, copy, colors, and even a contact form or lead generation form.
Once your website is built, you can easily customize it with their drag-and-drop editor.
This AI website builder is for those that just do not have the time or the budget to invest in a comprehensive and responsive website then the Durable AI website builder could be your best option.
The Durable AI website builder is not just for creating a quick and response AI website, you can also access:

The built-in CRM solution for managing customers and leads. 

Manage business invoicing with Durable.

Leverage the AI name generator if you're in the early stages of creating a business.

Leverage AI-generated copy for creating ads.
Read more: Durable AI review.
Additionally, Durable AI will soon offer the ability to manage your business finances directly within their app.
This feature will allow you to organize your spending with either virtual or physical prepaid Durable Visa cards.
Check out how to create a free logo for your business website here.
What I like:
Highly responsive AI website across all devices, extremely quick page loading time. 

Cool AI features like content creation, business name generator, and ad copy generator. 

Durable definitely offers the best AI website generation results compared to other AI website builders we have discussed today. 

They offer some awesome category-specific templates.
What I dislike:
The only thing I don't like about this builder is the lack of options when it comes to designing your custom pages like portfolio pages (which means you might not be able to create the exact sections you are after).
Durable Prices:
30-day month-back guarantee.
Starter ($12 per month)

Business ($20 per month)
All plans include a free custom domain name.
My favorite feature of Durable:
The ability to quickly create an AI website and then edit or regenerate your website pages. The cleanest AI website generated a result that is actually fast and responsive across devices.
As you can see, Durable AI is not just a website builder but is also becoming an all-in-one AI business management platform.
If you're seeking an affordable and efficient way to create a functional AI-based website and want to leverage the key features mentioned above, Durable could be an ideal choice for your small business.
Best AI website builder for basic website requirements.
Jimdo is a relatively new, free AI website builder developed in Germany that has already generated over 32 million websites!
Jimdo is designed for small service-based businesses and small online stores. It has a simple user interface, making it easy to use for complete beginners.
Similar to the other website builders that we have talked about today, Jimdo's AI website builder asks a few questions, and then using the drag-and-drop editor you can customize your website. 
Jimdo also offers AI marketing tools that you can leverage to further grow your website online.
For example, you can use the SEO AI tool to help you rank for target keywords that you want to rank your website for.
What I like:
AI marketing tools integrated into your website. This reduces the time commitment of optimizing your website manually.

You can create a logo inside of Jimdo with their logo creator.
What I dislike:
Stock images that are generated sometimes do not match the type of website that you want to build.

Limited to small and micro businesses. This AI website builder does not scale with your business. Meaning, when your business outgrows this website builder you will have to create a new website from scratch on a different platform.
Pricing:
All plans include a free custom domain name.
For online stores:
Basic ($15 per month)

Business ($19 per month)

VIP ($39 per month)
For small businesses that do not sell online:
Start ($9 per month)

Grow ($15 per month)

Unlimited ($39 per month)
My favorite feature of Jimdo:
One of the simplest ways to create an online store that actually looks attractive across all devices (this is before making your own customizations).
Jimdo in my opinion is ideal for small online stores that want to start selling online quickly.
Jimdo allows you to easily manage your online store without having to about the technical issues of running a complex online store.
Best AI website builder for experienced web developers.
Teleport HQ is an advanced AI website builder for users that have experience with web designs and are looking for AI integrated website and UI builder.
The Teleport HQ platform uses Chat GPT to generate unique code for your website. The exciting thing about this advanced AI website builder is that you can create websites from hand-drawn plans!
Pretty impressive right!?
This tool is at the leading edge of AI-driven web development.
Simply create a basic sketch of your website page, layouts, and elements on the Teleport platform, or upload your own hand sketch.
Following this, the vision API will generate your design in minutes using AI-generated code.
You also have complete control over your pages with the advanced built-in editor.
What I like:
Advanced AI-generated code that allows you to create the website of your dreams.

Create a hand-drawn sketch and then upload this to Teleport HQ and boom! Your ideas are created using AI-generated code.

The free plan allows you to generate AI code and then export and use this code in your projects.
What I dislike:
The editor and user interface are challenging to get a grasp of. Once you have generated your AI website pages, it's complicated to customize specific page elements.
Pricing:
The free plan (1 project and free code export)

Professional ($15 per month)

Agency (Custom pricing for web design agencies)
My favorite feature of Teleport HQ:
For me, it has to be the unique vision API technology that I have never seen before. This sketch to code and visual output is practical and can save so much time. Rather than trying to build the code yourself based on your ideas or clients' ideas, AI will do it for you.
Teleport HQ in my opinion is ideal for intermediate to advanced users.
The website can be a good option for small businesses, the only issue is the process of actually creating the website (which can be quite complex).
I can see this AI website builder being ideal for agencies that have small business clients and want to leverage AI to create their client's websites.
Best AI website builder for basic service-based business websites.
Hoocos is another awesome AI website builder that uses artificial intelligence to help you create a website. 
Just answer 8 simple questions and wola! You have a free AI-generated website. They offer an easy-to-use AI page editor so you can quickly customize your website.
You can easily create online stores, small business websites, booking websites, marketing tools, and more. They have a powerful built-in booking feature that makes it easy for you to manage your clients and appointments.
What I like:
Easy to use and edit your website from the front end.

Smooth and user-friendly internal appointment booking platform. Great for small service-based businesses.

Impressive template layouts for all sorts of small businesses.
What I dislike:
Limited features that the website offers.

The limited SEO control for optimizing your website for search engines.
Hoocos Pricing:
Free plan

No information on their premium plans
My favorite feature of Hoocos:
From what I've seen, they currently offer all their features in a completely free plan. 
I would recommend this AI website builder to small businesses that are looking to create a basic but stunning website for free.
Ideal, for small service-based businesses that operate in a specific geographical area and have a tight budget.
Best AI website builder for eCommerce website (Best value for money).
Hostinger AI Website Builder is an all-in-one website builder for small businesses.
They are not really an AI-driven website builder…
However, they do offer many AI tools that help complement your website and ultimately succeed online.
Hostinger AI Website Builder is brought to you by Hostinger and offers a comprehensive website plus high-quality hosting for only a few dollars per month.
This is the most affordable yet comprehensive website builder that I'll be talking about in this blog. Currently, Hostinger AI Website Builder has over 250,000 small business owners that have built websites with Hostinger.
In terms of building the website, you can choose from many pre-made professional website templates and customize all the elements the way that you like.
You can then connect some of Hostinger AI Website Builder's powerful AI tools to further get the most out of your website.
The AI tools that you have access to include a business name generator if you're still thinking of the best strategic name for your business.
You can also generate a logo, slogan, blog content, and favicon and enhance your website images all through AI.
Read more: Zyro vs Wix: Which is best for you?
What I like:
The integration of AI when it comes to generating content for your website pages. The AI content generator is built into the page editor making it very easy to use.

Stunning templates for every business category you can think of. These templates also have a very fast load time.

24/7 support if you require help or have questions. 

Web hosting is essentially free, as it's incredibly affordable to create a professional website.
What I dislike:
The front-end website builder is slightly limited. Although, this makes it easy to NOT mess up your website pages when customizing.
Pricing:
(simple pricing model and each plan offers a 30-day money-back guarantee)
Website plan ($2.59 per month for small business websites)

Business plan ($3.56 per month for eCommerce websites)
My favorite feature of Hostinger:
All-in-one website builder with practical AI tools for website growth. 
Check out my full Hostinger AI Website Builder tutorial down below.
My Final Thoughts
That is it for my Top 7 Best AI website builders for small businesses!
I hope this article helped you identify the best website builder for your business requirements.

Ideally, you want to test out a few of your favorites that we have covered today before committing to one solution. 
Think about the following when choosing a website builder for your business:

The person's experience with web design or website management will be managing the website.

The website features you need.

The long-term goal of your website (where do you see your website in 5 – 10 years).

Website budget.

Other tools you will be integrating your website with.
Also, if you have any questions about these AI website builders, make sure to let me know!
Are you ready to get started with AI?