ClickFunnels vs ConvertKit – two powerful tools to help you simplify your marketing processes.
You've likely landed on this article because you're tossing up which to use for your small business.
Both tools share commonalities – but they're actually quite different products, and serve very different purposes!
So, what are ClickFunnels and ConvertKit, and how do you know which is best for you?
That's where I come into play. I will share everything I know and take a deep dive into both tools so you can decide – ClickFunnels vs ConvertKit?
What Are They? ClickFunnels vs ConvertKit
ClickFunnels is a popular, cutting-edge, high-converting sales funnel builder and marketing platform.
The fundamental concept behind ClickFunnels is to simplify the lead generation and sales process.
Sales funnels aim to guide website visitors all the way through the customer journey to transform them into loyal customers.
With ClickFunnels, you can create custom, multi-step sales funnels that cater to the unique needs of your target audience!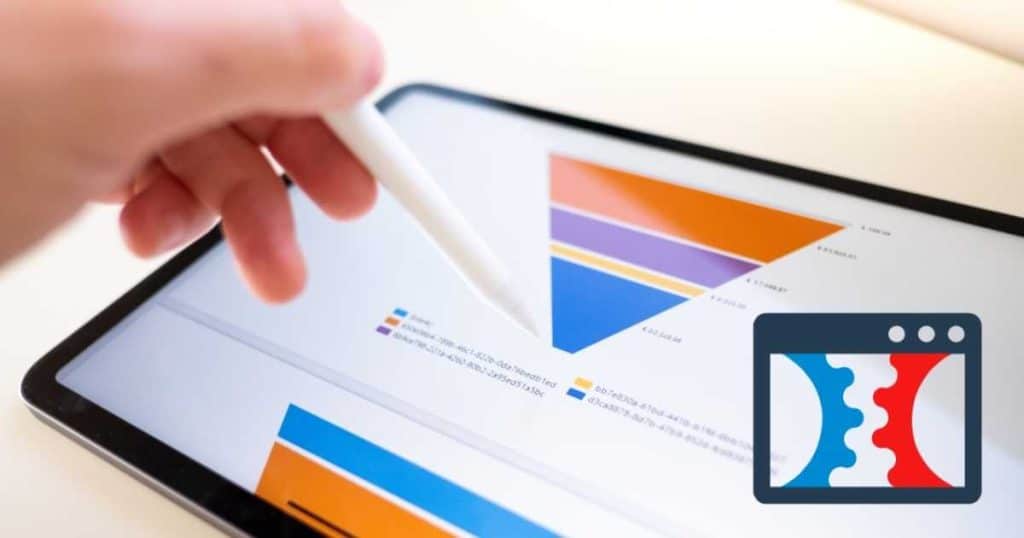 In contrast to traditional eCommerce website builders, sales funnel builders like ClickFunnels are perfect for businesses that prioritize driving sales and revenue.
And in addition to sales funnels, you can use ClickFunnel's centralized platform for selling products, courses, memberships, and services.
Want to know more about ClickFunnels? Check out my article here.
On the other hand, ConvertKit is typically known as a trendy, sleek, minimal email marketing and automation option designed for creators, entrepreneurs, or small business creatives.
Their approach is unique from other popular platforms because they truly focus on helping you create personal connections with your audiences.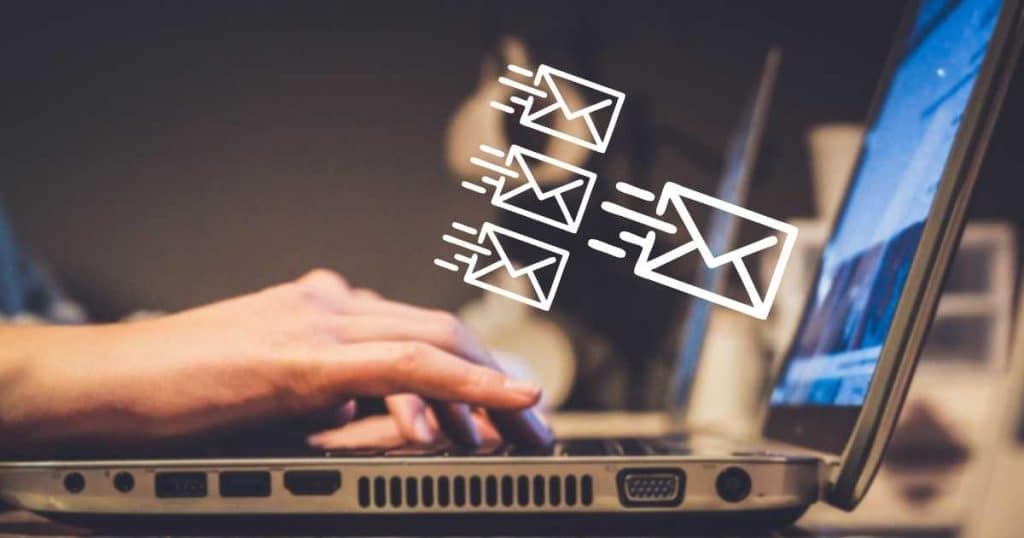 Forget fancy email campaigns!
Simply create landing pages, sign-up forms, email segmentation, and automations in a way that mimics how you'd receive an email from a close friend.
The idea? To create and build a loyal audience and community through these personal emails.
And if you're an eCommerce business, don't worry! You can sell digital products or subscription-based services on ConvertKit!
What Are The Differences Between ClickFunnels vs ConvertKit?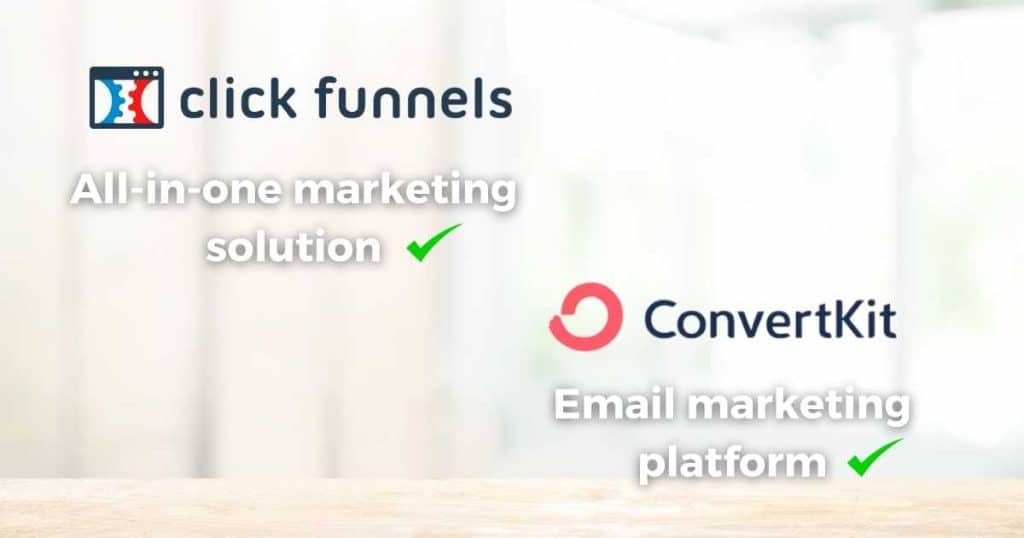 ClickFunnels vs ConvertKit are both valuable marketing tools that serve different purposes.
So, what's the main difference between the two?
ClickFunnels is an all-in-one marketing platform where you can do it all. Want to build a website? Engage in email marketing? Create a blog or online course?
You can do all that and more with ClickFunnels.
But what ClickFunnels is most known for is its sales funnel builder tool, which helps you seamlessly drive conversions.
ConvertKit, on the other hand, is solely an email marketing platform focusing on helping individuals or small teams.
Sales Funnel Builder vs Email Marketing Platform
To identify what a sales funnel builder is, we must understand what a sales funnel is.
A sales funnel is a multi-step process that guides potential customers through different stages of the buyer journey, beginning with attracting visitors from various social media platforms or channels.
The goal? Capture these visitors as potential leads by offering them something of value!
Once they're in the funnel, you can progress these leads to different stages by email marketing automation and upselling techniques.
The ultimate goal is to transform these leads into lifetime and valued customers!
Learn more about our  Top 3 Sales Funnel Builders For Small Businesses.
See below an example of a multi-step sales funnel.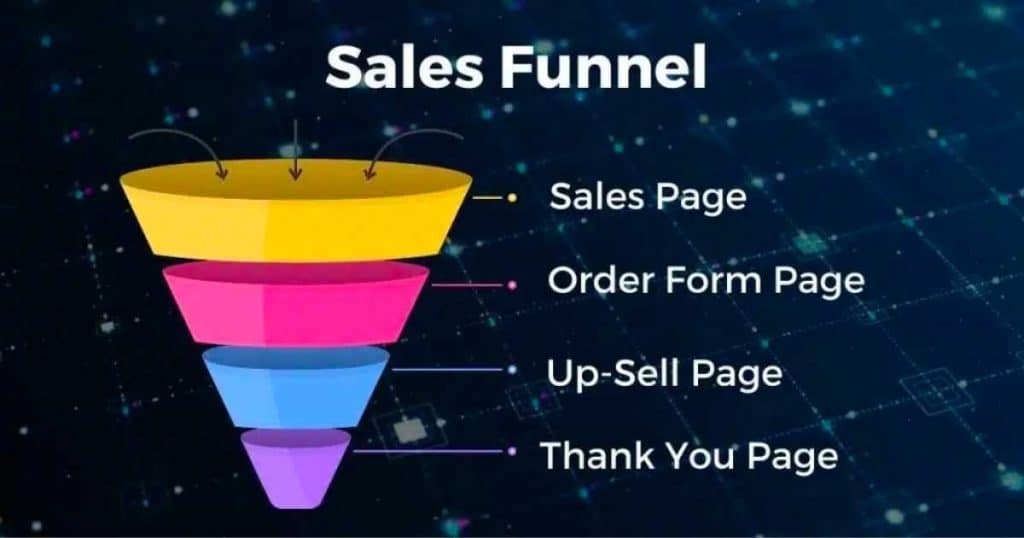 A sales funnel builder like ClickFunnels is essentially a total marketing toolkit that provides you with everything you need to create a personalized, high-converting, multi-step sales funnel.
On the other hand, email marketing software like ConvertKit is designed to help you:
Build and nurture relationships.
Promote your products.
Announce new deals.
How? Through personalized and targeted email communication and campaigns.
In fact, email marketing is one of the most powerful tools you can use to boost your business!
With robust email list management, automation, segmentation, and performance-tracking features, email marketing software makes connecting with your audience a breeze.
Just think about it – how long would it take to communicate with each of your contacts individually? Well, you don't have to with an email marketing tool like ConvertKit!
Read more: Klaviyo vs MailChimp For Email Marketing. 
ClickFunnels vs ConvertKit Tools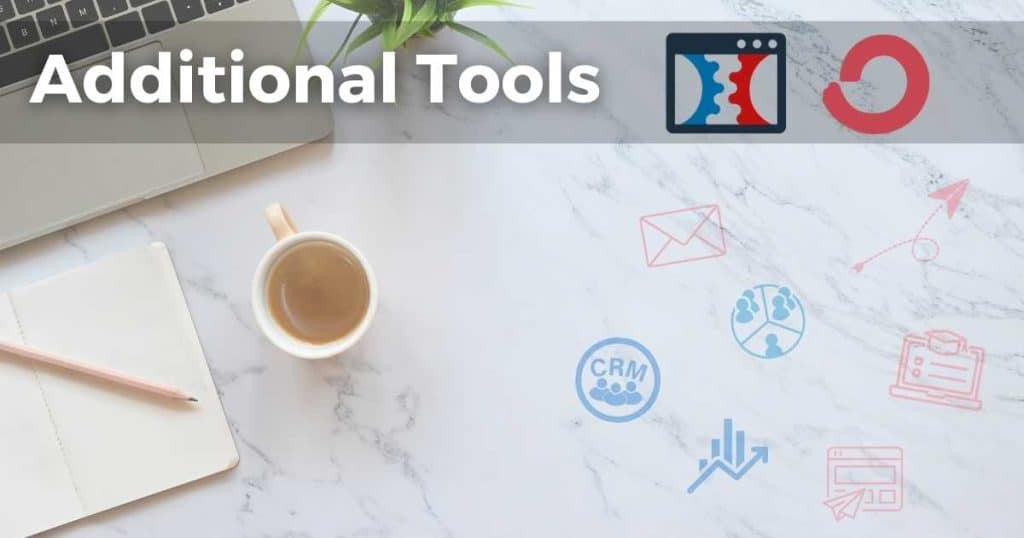 ClickFunnels and ConvertKit were created to help you streamline your marketing efforts.
And like I mentioned above, ClickFunnels offers email marketing capabilities as just one of its features.
I know what you're thinking…why should I choose ConvertKit over ClickFunnels if it offers email marketing and all these other incredible tools and features?
Well, despite the hefty price tag attached (more on this soon). Some businesses actually don't need all the bells and whistles that ClickFunnels offers.
Having everything on one convenient platform like ClickFunnel may seem like a good idea, but you should take a step back and look at your business needs.
Do you really need everything ClickFunnels offers? Or are you just after a handy email marketing platform to engage with current or potential customers?
Let's take a look at both now.
ClickFunnels tools include:
Email marketing tools.
A/B testing.
Membership sections.
Automation capabilities.
Funnel, landing page, and website templates.
You'll also be able to create unlimited courses, products, pages, workflows, and email sequences.
And coming soon – ClickFunnels is adding another string to its bow with its very own built-in CRM and eCommerce store tool (watch this space).
If you're after the ultimate all-in-one solution – ClickFunnels certainly has it all!
With ConvertKit, you'll get:
Landing page and form templates.
Email templates.
A/B testing.
Content snippets.
Products and newsletter subscription ability.
Plus, all plans offer unlimited forms, broadcasts (emails), landing pages, and subscriber segmentation and tagging capabilities.
Higher-tiered plans also include more team members, automation features, and advanced support.
As you can see, ConvertKit's smaller but more niche list of tools focuses on beginner-friendly personalized email marketing automation.
ClickFunnels undoubtedly offers more than ConvertKit – but how does it stack up in terms of simplicity and ease of use?
Read more: Omnisend vs Klaviyo For Email Marketing.
Winner = ClickFunnels 
ClickFunnels vs ConvertKit Ease Of Use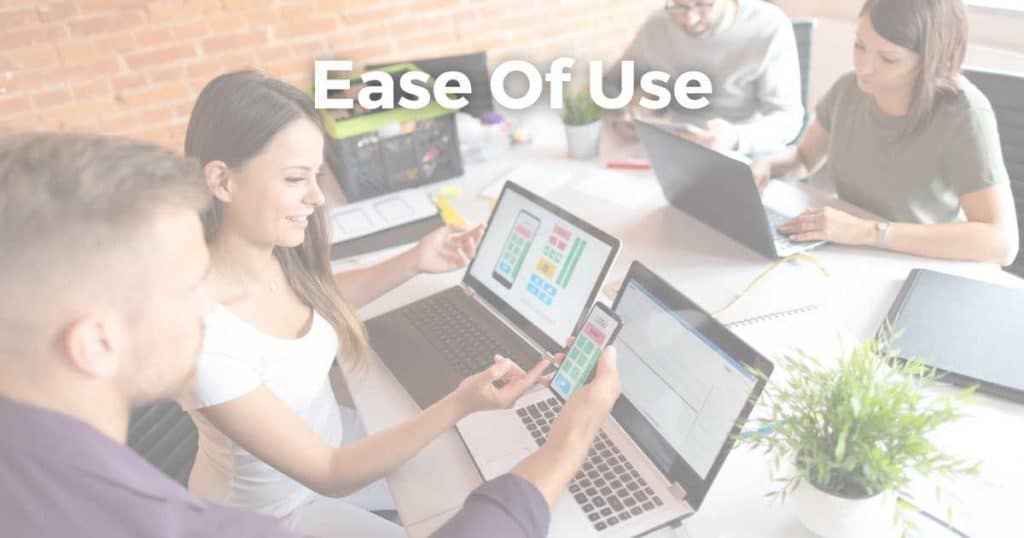 ClickFunnels prides itself on its user-friendly interface and intuitive drag-and-drop funnel builder.
With pre-designed templates and easy-to-use editing tools, ClickFunnels aims to simplify the funnel creation process for beginners.
However, ClickFunnels offers many incredible tools that some beginners may find overwhelming.
So, although ClickFunnels is easy to use, its comprehensive features may result in a steeper learning curve for some.
Additionally, I personally think the editor is a little bit clunky.
In contrast, ConvertKit focuses on simple email marketing automation, and the straightforward, easy-to-navigate interface certainly reflects this!
The email automation workflows are simple to set up, so you can create effective email sequences effortlessly.
ConvertKit's streamlined and user-friendly interface means even beginners can unleash its full potential!
Winner = ConvertKit 
ClickFunnels vs ConvertKit Pricing
Basic: $127 per month.
Pro: $157 per month.
Funnel Hacker: $208 per month.
Free: $0 per month (up to 1000 subscribers)
Creator: $15 per month (up to 300 subscribers) and $29 per month (300-1000 subscribers)
Creator Pro: $29 per month (up to 300 subscribers) and $59 per month (300-1000 subscribers).
As you can see, ConvertKit's pricing plans range in price depending on how many subscribers you have (your email list).
Note: Small businesses typically have under 500 contacts within their email list.
I know what you're thinking…that is quite a price difference! On one hand, I get it. ClickFunnels offers so much more than ConvertKit, so it's no surprise it costs more.
However, ClickFunnels is definitely not the cheapest around. If you're after a more affordable sales funnel builder, I'd check out Systeme.io, my favorite sales funnel builder solution!
Winner = ConvertKit
Read more: How To Create a Sales Funnel For Free.
ClickFunnels vs ConvertKit Standout Features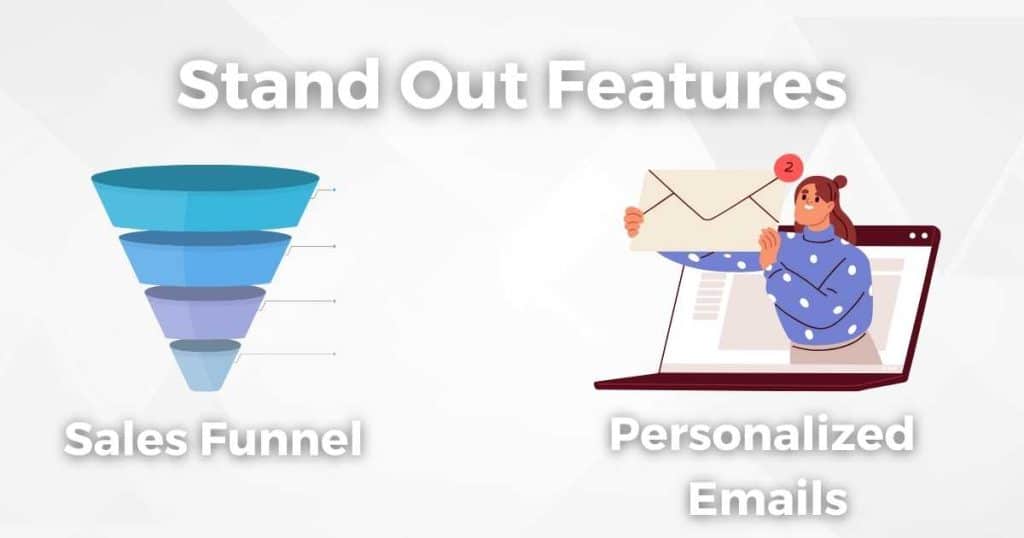 ClickFunnels:
The stand-out feature of ClickFunnels has got to be their sales funnel builder tool.
So, what is all the hype about?
You can effortlessly create marketing funnels, landing pages, or sales pages in no time with ClickFunnels's drag-and-drop interface and professional pre-designed templates.
These templates are ready-made for all types of businesses (or purposes) and allow you to customize each sales funnel page.
A sales funnel is the way to go if you want to convert your online visitors into real customers.
Simply drive traffic to your funnel with visitors from:
Then, guide them step-by-step through your marketing funnel to maximize your conversions (and profits!) 
ConvertKit:
My favorite feature of ConvertKit is the personalized way the broadcasts (emails) are structured.
As I briefly mentioned earlier, ConvertKit is unique to other platforms.
Why? It focuses on providing the tools you need to send individualized, streamlined, and stripped-back emails to your audience.
The email structure is primarily text-based and minimalist. The idea is that these emails are structured in the same way as if you were emailing a good friend (instead of a commercial sales-like email).
Simply auto-populate and add fields using 'liquid snippets' for specific subscriber information or personalized greetings, link your text to videos, images, or websites, and create tags for subscribers.
The focus is to keep things as simple as possible. If you're a content creator looking to create deep relationships with your audience, you will love this!
Read more: How To Create An Email Campaign in Canva. 
ClickFunnels vs ConvertKit Integrations
In addition to everything ClickFunnels offers internally, you can also integrate it with popular external CRM systems, email marketing platforms, and payment gateways for a well-rounded all-in-one marketing solution!
ConvertKit, on the other hand, offers third-party integrations with a range of eCommerce platforms, landing page builders, and marketing automation tools to help you enhance and expand your email marketing campaigns.
It's also important to note that only paid plan members can access third-party integrations.
Winner = Draw
ClickFunnels vs ConvertKit Support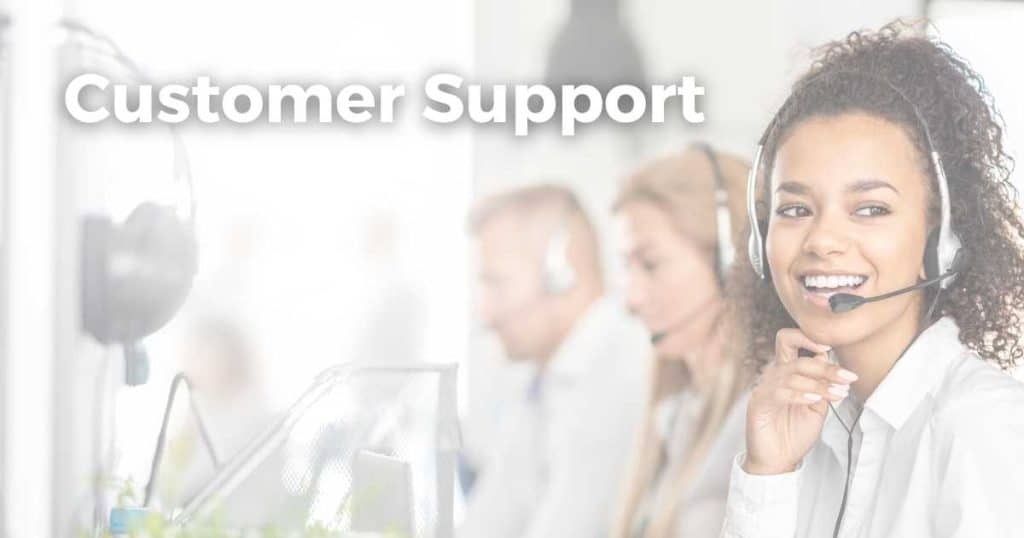 ClickFunnels offers customer support through multiple channels, including:
Live chat (available during business hours).
An extensive online knowledge base with tutorial videos and articles.
A Facebook community group.
As a result, ClickFunnels provides its users with a wealth of resources.
However, ConverKit really shines when it comes to support!
Although the free plan is limited, offering just community support access (training, podcasts, blogs, and more), you'll get much more on the paid plans.
Paid plan members will also receive free migration support, email and live chat support, and access to the new 'Creator Network' feature.
Plus, the dedicated Slack channel and Facebook group mean users can find the answers they've been looking for quickly!
Don't get me wrong, both platforms are pretty impressive regarding customer support, but I think ConvertKit slightly takes the lead on this one.
Winner = ConvertKit 
ClickFunnels vs ConvertKit – Who Are They Best For?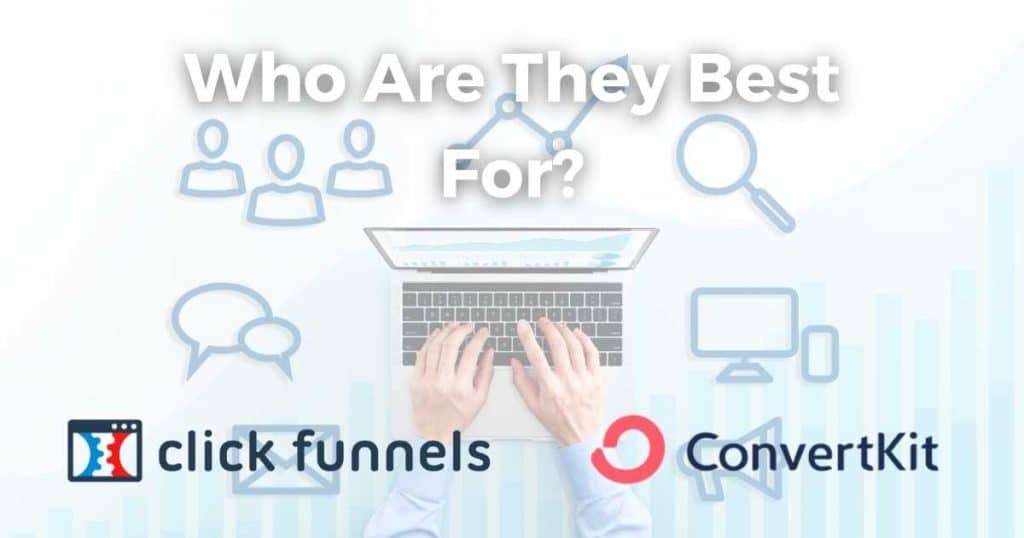 Okay, so with all that said, let's address the most crucial question: which platform is best for you? ClickFunnels vs ConvertKit?
Well, the answer largely depends on your specific lead generation requirements.
Are you after an email marketing platform or a total sales funnel builder solution?
If you're a content creator or small business owner looking to prioritize personalized, easy-to-use email automation and management software, ConvertKit is your best friend.
On the other hand, if you're looking for a comprehensive marketing automation tool that can build high-converting sales funnels, ClickFunnels is the ideal solution.
Or, why don't you both?
The good news is that you can link your ConvertKit account with ClickFunnels to reap all the benefits of email automation and unlimited funnels! 
Stews Final Thoughts
And that concludes my ClickFunnels vs ConvertKit comparison!
I've brought you everything there is to know about both platforms so you can make the choice yourself.
Ultimately, the decision comes down to your specific needs (and budget).
My suggestion? Consider what you truly require from your marketing software and what you're willing to spend.
If you're leaning towards ClickFunnels, give their 14-day free trial a go. Or if ConvertKit is more your vibe, try out their free plan.
There are also so many email marketing and sales funnel builder options out there! And a lot of them offer free plans!
I suggest reading my Top 5 Email Marketing Software and ClickFunnel Alternatives posts before taking the plunge.
Thanks for reading – and good luck!