Did you know it was found that 50% of people have discovered new brands on Instagram?
Incredible right?!
It only makes sense to leverage this social networking platform to grow your business online.
You can do so by creating an Instagram business account.
There are so many things you can do with a business account that you can't with a regular Instagram account.
To begin with, you can view analytics concerned with buyer behavior, add business contact information on your account, run paid ads, get a story swipe up feature, and so much more!
In this updated tutorial, beginners will learn:
Instagram business account vs personal: what's better?
Benefits of Instagram business account
How to create an Instagram business account in 2022
Without further ado, let's begin!
Instagram Business Account vs Personal
An Instagram business account allows you to do everything you can with a regular account and more (except that it's always public).
For example, after gaining 10,000 followers, you get a "swipe up" feature in stories.
Using it, your followers can directly head over to your website.
Apart from that, you get access to powerful analytics, such as reach, impressions, profile visits, next story, forward taps, saves, shares, ad spend, click-through rates (CTRs), engagement rate, and so much more!
Using analytics, business owners can determine the type of content that's performing well and then boost its reach using Instagram ads.
Creating shoppable posts is another trend you can leverage.
It allows people to buy directly through your posts.
Consider your Instagram business account as a mobile storefront.
Apart from that, you can use social media scheduling tools like Sprout Social and CoSchedule to automatically post on the preferred days and times.
These are the main benefits of an Instagram business account in 2022.
If you are a business owner, a regular Instagram account will not be your best bet!
Is Instagram Business Account Free?
All this must come at a price, right?
If you're wondering that, you'd be pleasantly surprised to know that the Instagram business account is completely free to use.
How to Create an Instagram Business Account?
Now that you're familiar with the benefits of an Instagram business account over a personal account, it's time to understand how to create one.
Step 1: Sign Up for a Regular Business Account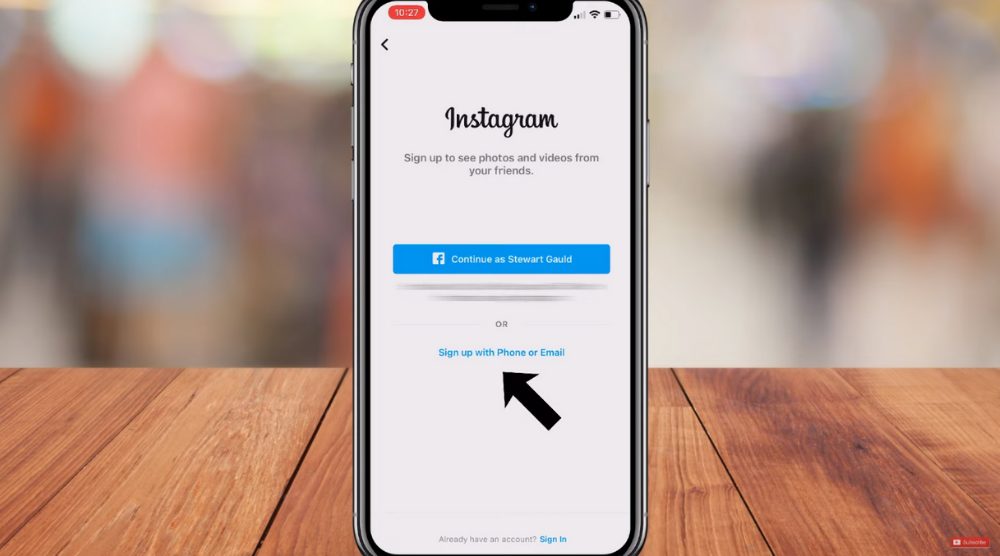 Listed below are the series of steps you need to follow:
Next, you can either sign in or sign up for a regular Instagram account. For this Instagram business account tutorial, we'll create a fresh account.
Select 'Sign up with Phone or Email'.
Enter your email address or phone number and hit 'Next'. Alternatively, you may use your Facebook account to log in. In this tutorial, however, we choose to sign up using email.
Type in the confirmation code (search for it in your inbox) and click 'Next'.
Add your name. Since we will convert this into a business account later in this tutorial, it's better to add your business name here. We'll use the name 'Cool Catz Café' for a café business, as an example.
Tap on the 'Next' button.
Choose if you want your device to remember the login information
Add the date of birth in the subsequent step and click Next
Create a username for your Instagram business account. This is what people will use to locate your Instagram account. Hence, your username should resemble your business's name
Try multiple variations of the username until you see a green tick
Next, you'll be asked to connect your Facebook account with Instagram. You can skip this for now
We will also choose not to search our contacts on Instagram
Add a profile picture, which should be your business logo for an Instagram business account. If you wish to learn more about creating a logo for free, we suggest watching this beginner's tutorial
It's recommended not to share this photo as a post since you're still learning how to create an Instagram business account
At the moment, we don't want to find and follow anyone. So, you may opt-out of following people for now
That's it! You've successfully created a personal or regular Instagram account.
Read more: Canva Free Logo Maker
Step 2: Switch to Instagram Business Account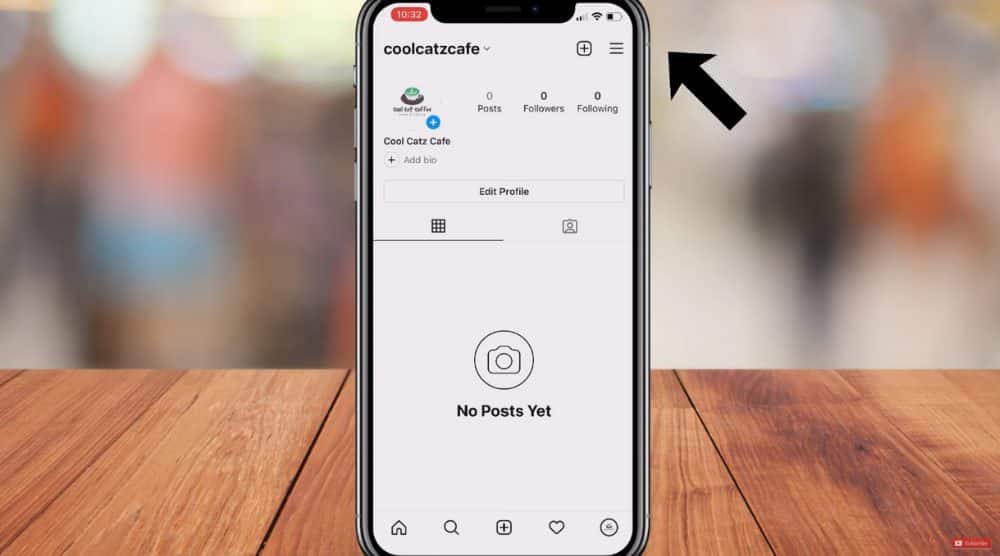 To convert it into a business account:
Head over to your Instagram profile
Click the three horizontal lines (see the upper-right corner)
Select 'Settings' from the menu that pops up right below
Click on 'Account' and scroll down right to the bottom
Select 'Switch to Professional account'
Instagram will now share the benefits of an Instagram business account. You may read, swipe, and hit 'Continue'
Next, pick a category that best describes the nature of your business. Type in 'café' in the search bar and select the same from the suggestions
Turn on the 'Display on profile' option because this not only informs the target audience but also gives your profile a business feel
Amongst the two options, i.e., creator or business, select the latter
Add your business email, phone number, and a physical address if applicable in the next step
Select 'Next'. This information will be displayed on your Instagram business account
You'd be asked if you want to link Facebook. Skip it for now but later you can watch this tutorial to understand how to integrate both.
You've successfully created an Instagram business account.
Read more: How to Connect Facebook to Instagram
Step 3: Set Up Your Instagram Business Account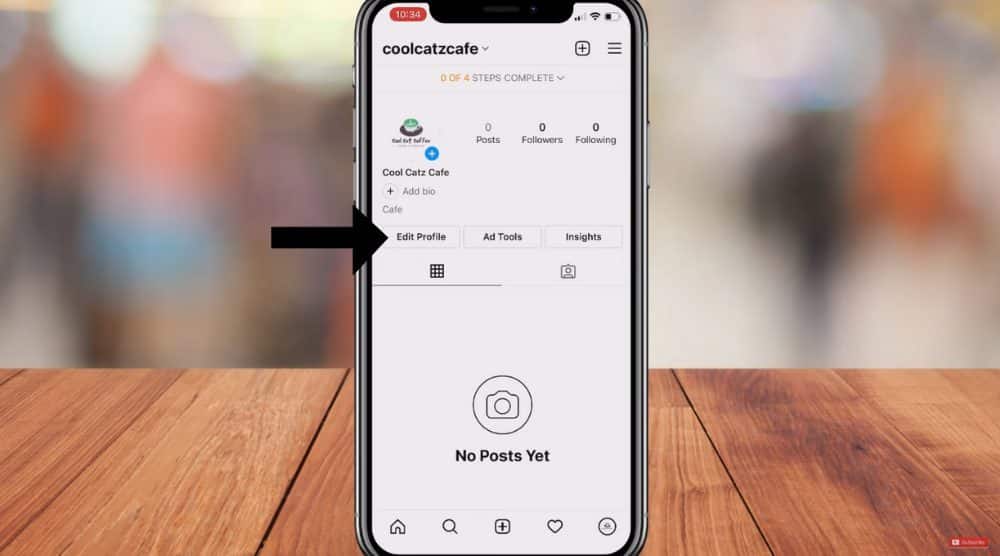 To finish setting up your business account:
Enter important details regarding your business such as a website and bio. Because this is a business account, we don't need to add pronouns
You may change the information you've already added in this step. This includes your category, profile display, contact options, and more
If you tap 'contact options', you may change existing contact information or add more details like your WhatsApp Business phone number (if you have one)
Under 'Profile display', make sure that the 'Display contact info' option is turned on
After adding all your business information, click 'Done'
You can now start engaging with your audience through your Instagram business account.
Tap on 'Insights' to see how your account is performing!
Read more: How To Create a Facebook Business Page
We Wish You Exponential Instagram Growth!
By creating an Instagram business account, you can display your business's information, contact information, leverage paid ads, sell directly on Instagram, and make use of basic analytics.
Moreover, you can also understand your audience better by identifying the type of content they like, their problems, goals, and challenges.
It's important to get discovered on Instagram to grow your brand exponentially using organic and paid marketing strategies.
Check out our full video tutorial that will walk you through setting up your Instagram business account below.