How Often Does SEMrush Update?
If you're like me and use SEMrush regularly, you'll know just how impressive this all-in-one digital marketing and SEO tool is.
You also might be wondering…how accurate and up-to-date the data displayed in SEMrush?
I have good news for you! SEMrush updates its data regularly, ensuring you always have fresh and reliable information.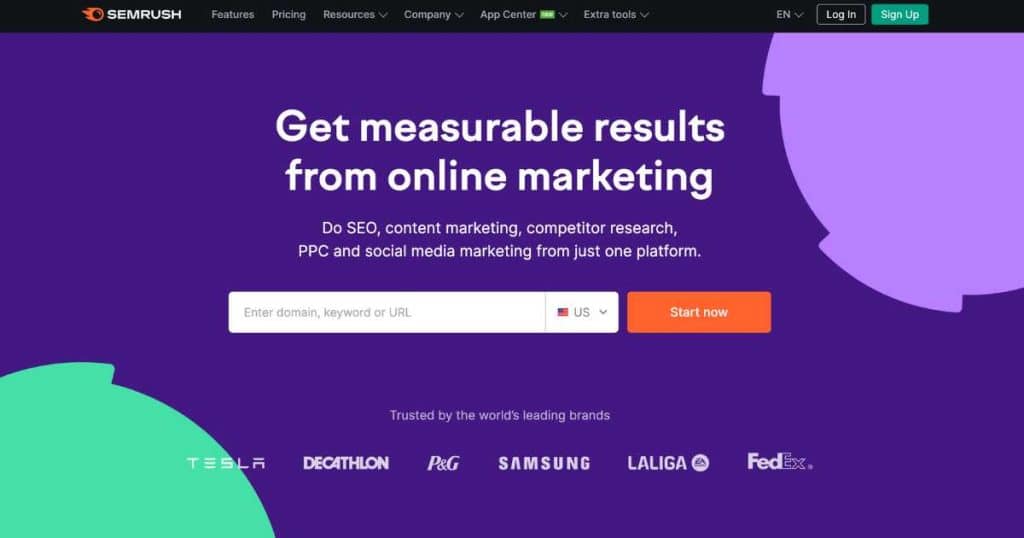 SEMrush Data Update Frequency?
But exactly how often, you might ask? Well, the frequency of updates depends on which specific tool or feature you're using.
Basically, organic research and advertising research databases are updated daily to give you the latest information on organic search rankings and paid advertising data.
For example, Position Tracking data is usually updated within 1-2 days.
Backlinks, however, are added to SEMrush within just an hour of new links being published!
And from there, backlinks are updated every 15 minutes thanks to the impressive backlink analytics tool.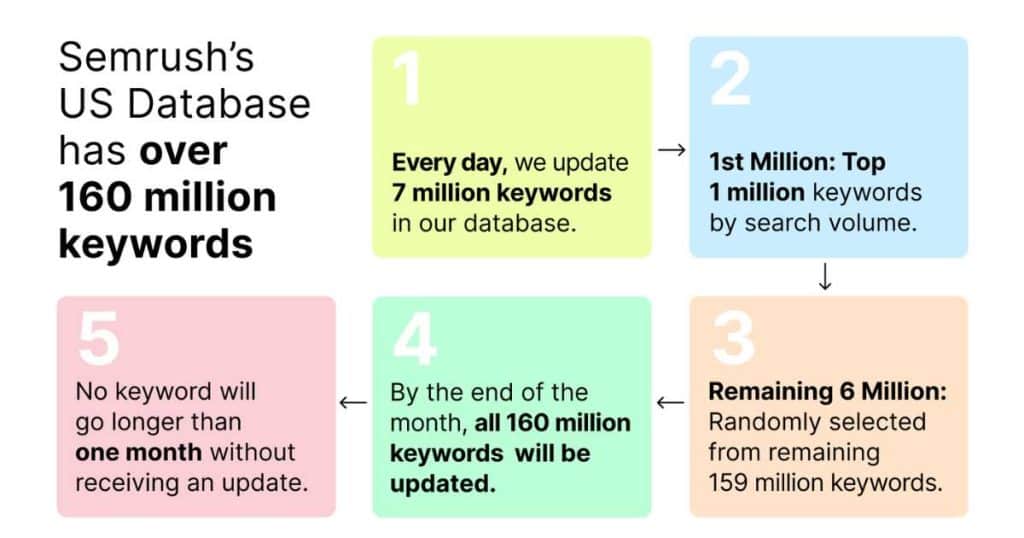 And every day, SEMrush updates its database with 7 million new keywords! And according to SEMrush, their database has 25 billion+ keywords at one given time.
The more frequently searched a keyword is, the more it's updated in their databases. This can range anywhere from daily to monthly.
So, as you can see, SEMrush was born to constantly provide you with precise and up-to-date information so you can accurately optimize your online marketing strategies!
Read more: Is SEMrush worth it? 
Where Does SEMrush Get Their Data?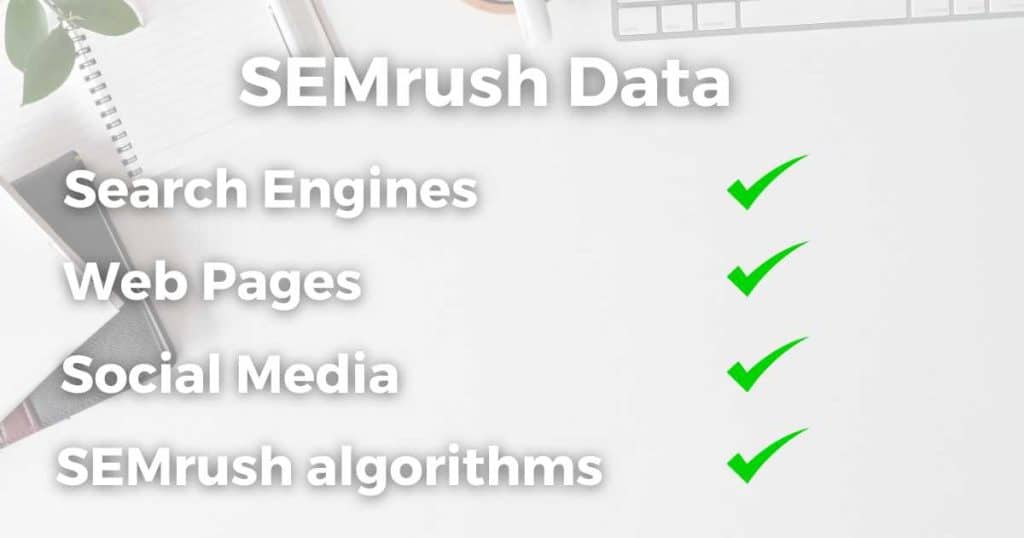 SEMrush gathers data from web pages, search engines, social media platforms, and other digital marketing channels.
For keyword and search engine rankings, they use Google's actual search results pages for the 500 million most popular keywords.
Then, they gather crucial information about the websites listed in the top 100 positions.
They have their own database of machine-learning algorithms and tools, such as their backlink crawler, to search 25 billion web pages daily.
Additionally, SEMrush uses public APIs of Facebook, YouTube, Twitter, Instagram, and Pinterest to gather social media data.
You can read more about where SEMrush gets its data from here. 
My Final Thoughts
In my opinion, SEMrush is the absolute best option for businesses looking to get serious about keyword research and growing their online presence.
SEMrush isn't free, but I believe it's one of the best investments you can make in your business.
If you want to get started with SEMrush today, you can extend their 7-day trial period to 14 days with my unique coupon code.
 The link above is an affiliate link, which means we'll get a commission if you upgrade to a paid plan (with no extra cost to you!) through this link after your trial period ends.
 With SEMrush by your side, you can confidently make data-driven decisions and stay ahead of this ever-evolving digital landscape!