How to Get SEMrush Pro For Free?
If you've heard of SEMrush, you'll likely already know just how awesome it is.
But is there a way you can get SEMrush Pro for free?
With SEMrush's no-obligation full-featured 7-day trial, you can test out ALL of SEMrush's (incredible!) features for free.
Stay tuned to find out how.
Want to know more about SEMrush? Read my complete SEMrush breakdown for beginners article here.
SEMrush Pro Free Trial Period (7 Days)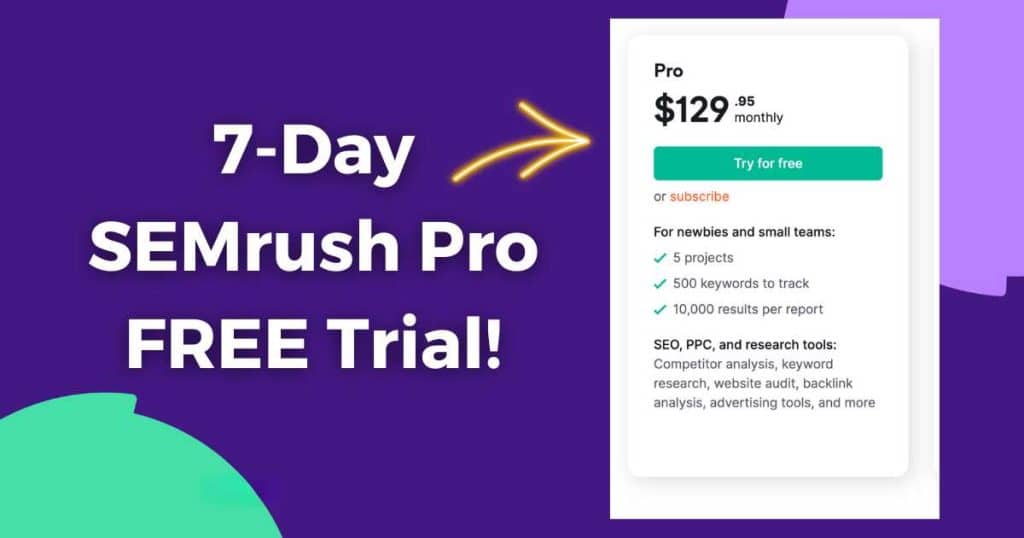 As a premium online search engine marketing (SEM) and search engine optimization (SEO) platform, SEMrush isn't the most affordable option for small teams.
With SEMrush's free trial period, you'll have access to all of the SEMrush Pro features.
These features can help you with keyword research, website health, backlinks, content optimization, and more.
But is there a way to SEMrush Pro for free for a longer period?
If you've been scouring the web to find the ultimate SEMrush coupon code to extend that trial period, I have good news!
Read more: How Much Does SEMrush cost? 
SEMrush Coupon Code (14 Day Trial)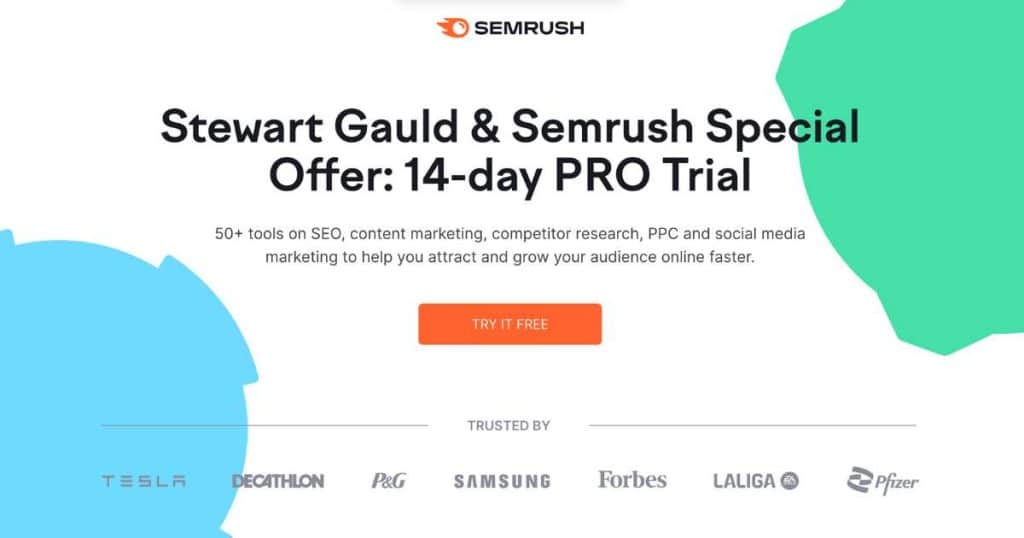 By redeeming my special SEMrush coupon code (a link to access the free 14-day trial), you can take advantage of all the amazing features for 14 days.
All for free!
The link above is an affiliate link, which means we'll get a commission if you upgrade to a paid plan (with no extra cost to you!) through this link after your trial period ends.
SEMrush Key Features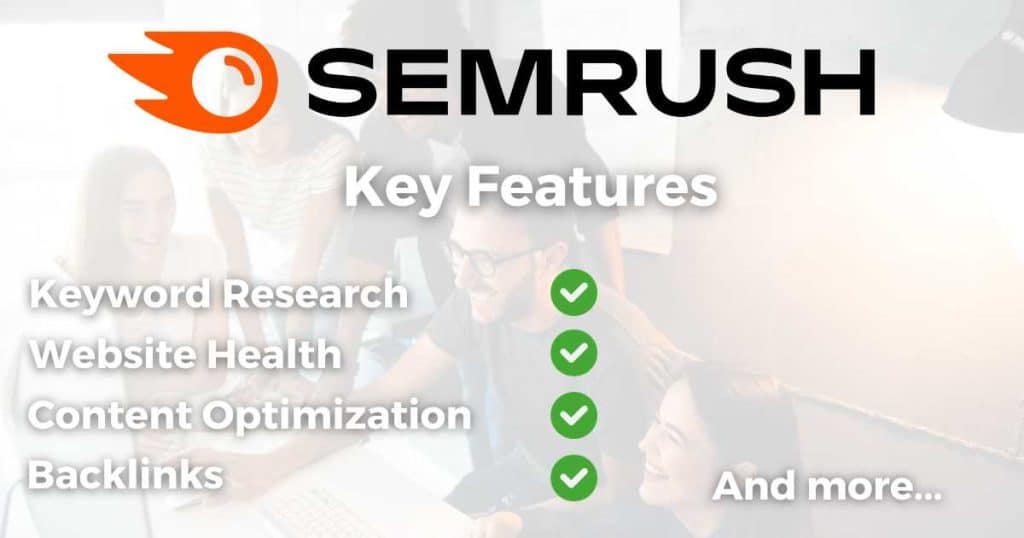 SEMrush is an all-in-one digital marketing and SEO tool that helps improve your visibility and discoverability online.
Basically, with the help of SEMrush, your website can rank higher on search engines like Google.
Some of my favorite SEMrush Pro features that I use every week include:
Keyword Magic Tool.
Keyword Overview.
Keyword Manager:
Position Tracking.
Domain Overview.
Backlinks Tool.
Site Audit.
My Final Thoughts
If you're ready to grow your business's online presence, SEMrush is the ultimate solution!
I know it's not the most affordable option, but considering how much SEMrush does, I promise you it's a worthwhile investment for your small business.
So, go ahead and make the most of the SEMrush coupon code and free trial period mentioned above, where you can get SEMrush Pro for free.
You won't look back – trust me!
Thanks for reading, and let me know your thoughts.
Have you tried SEMrush? What did you think?