How to Start a Business with no money? Is it possible?
The BIG question… Is it actually possible to start a business with no money in 2023?
My answer is YES! Why am I so confident?
Well, I've personally done it myself (Syndeo Media & Stewart Gauld), I've also worked with many business owners and aspiring self-employed to create a business asset that drives significant revenue.
However, it's important to note that if you are considering starting a business with no money you can…
Although, to grow and scale your business you will need to consider investing a percentage of the revenue generated back into the business.
Also, before we dive into this actionable post, I want to be straight up with you…
You will need to be consistent with your energy and time investment into your new business.
If you're not investing money then you are investing your energy and time.
You need to think about your background and current skill set.
If you want to get into a new business and you don't have much experience in that industry then you will need to upskill.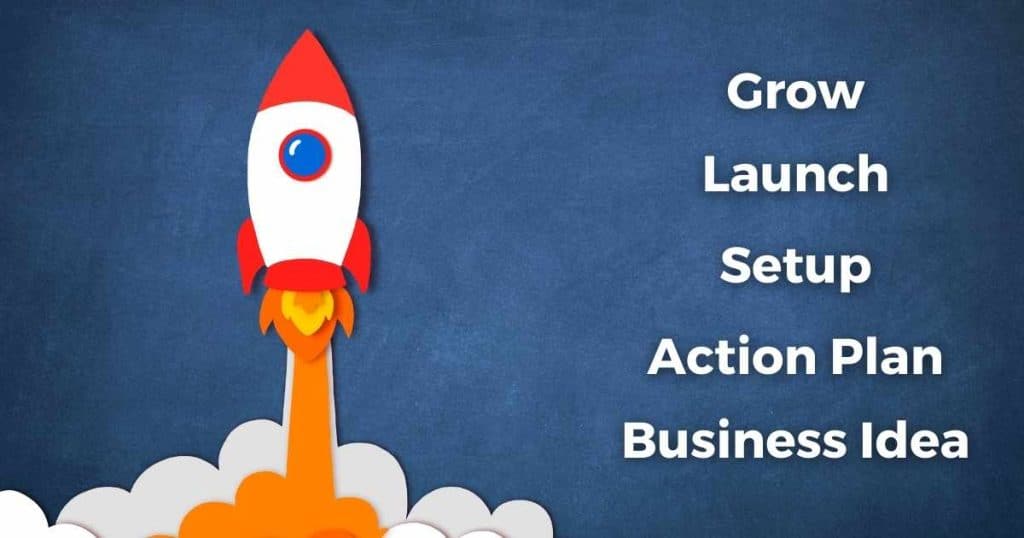 The great news is, you can essentially learn anything you want for free online! Google and YouTube will become your best friend.
There is so much information and resources you can leverage online to become an expert in anything!
Just remember, it will take more time to start a new business with no money so be patient and get excited about the process!
Okay so with that out the way, what are some business ideas you can start with no money?
Business ideas that require no money?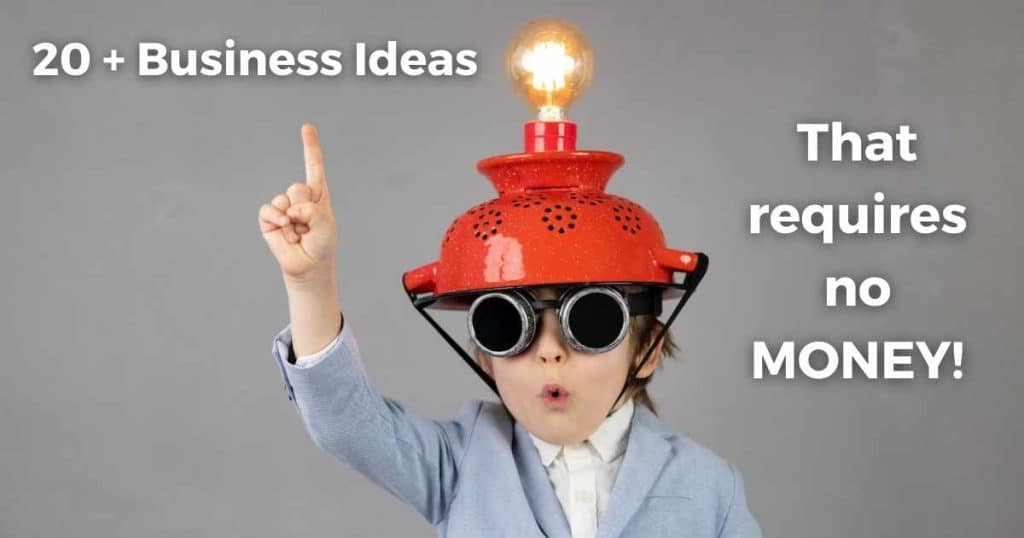 Does this sound like you? "I want to start a business but have no ideas".
Let's have a look at my top business ideas that are free to start. I want to mention both physical or location-based businesses as well as online businesses.
Physical businesses that you can start with no money:
Dog Walking.
Consulting (if you have the expertise you can consult on).
Gardening services.
Cleaning business.
Language teaching services.
Coaching (if you have a skill set or background in something like health and fitness).
Local marketing business (help local businesses)
Handyman (What are you physically good at and can help with around the house)
Buying and selling (buying second-hand goods and selling them for profit).
Online businesses that you can start with no money:
Consulting online.
Coaching online.
Building websites (many free or paid website builders you can use to create websites for clients without having to touch code!).
Virtual Assistant.
Business tool expert – online service (become an expert in any business tool like a CRM).
Logo or graphic designer (there are so many free and easy-to-use tools these days to simply create all sorts of cool graphics).
Freelance writer.
Become a Canva expert (teach, consult and provide service around Canva).
YouTuber/influencer (This can open many income opportunities).
Etsy seller (what can you make and sell on the HUGE Etsy marketplace).
Online course creator.
Blogging (creating useful content online).
Social media manager.
Google Ads Manager for local businesses (one of the easiest platforms and segments that you can start with).
Also, each month I will be updating this business idea list.
As you can see, there are so many exciting businesses you can launch with no money!
If you want to learn more about each of these business ideas you can read more here. The blog will be uploaded on the 25th May 2203.
Step 1: Identity passion or skills
The first step is all about identifying your passion or skill set. Answer at least one of these three questions.
1) What is your professional background experience?
Think about the 9 – 5 jobs that you have had in the past. What activity have you done so much that you are skilled in that area? Could you take this experience and turn it into a business?
2) What do you enjoy doing?
Do you have a hobby? What do you like doing in your free time? Is this something that you could turn into a business idea? If you can identify something that you enjoy doing, maybe you can turn this into a business activity.
3) What are you good at?
Think about a skill, the knowledge that you have or an activity that you are already an expert in (or nearly an expert in!). This could be anything that you could then transition into a business.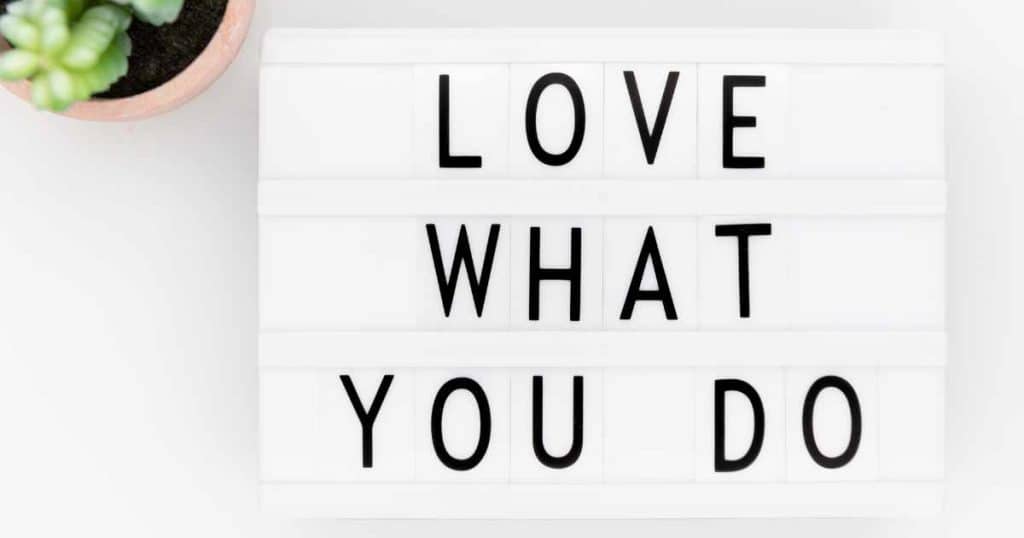 Take the time to write down your answers, you may have multiple answers for each of these questions, and that is completely fine!
The more answers the better, and you can try to find an alignment or connection between your answers.
This should give you a good idea of what you can start building into a business.
If you can answer all three questions and the passion and skill set align, then you are in a powerful place to start and grow a business with no money.
If you can only answer one question, then that is fine too! You can start there.
Free business tools you can use in this step:
You can use Google Docs to help you add your answers to these questions.
Step 2: Write a business plan for free
Time to dive into some research and create a business plan! I suggest using Canva (a free design tool), to create a free business plan.
You can also use free pre-made business plan templates to help you get started with the right structure.
Canva also offers a cool AI feature called Magic Write, which will allow you to create your business plan with the assistance of AI. I have a tutorial that can help you learn how to get started with this tool (watch here).
However, the free plan is limited so you might want so extra help from ChatGPT.
In your business plan, you want to keep it simple! Because it's most likely only for your own reference.
Also, your business plan will evolve over time, so you don't need every bit of detail.
For example, if you are not too sure of the business name or your marketing activities, then you can leave that out for now.
You can come back to these as we will talk more about marketing etc in another step to starting a business with no money.
We just want to create a basic business plan to help you grasp your vision and direction of the new business.
Here is my structure of a basic 5 stage business plan for starting a small business with no money:
Company details (basic detail about your new business).
Mission statement (What are your new business purpose and goals).
Products and services (What products or/and services do you want to sell).
Market research (Who are your competitors and customers).
Marketing strategies (how are you going to promote your offering without spending any money?).
Income projections (Based on your research how much 'conservatively speaking' do you believe your business can generate over time).
What you want to do is take your time to walk through these stages in your business plan. This will help you gauge the viability of your business model.
Again, you can come back to your business plan after you have finished going through the next three steps.
Free business tools you can use in this step:
Step 3: Choose a business name
Let's choose a business name!
If you already have a business name, then you can move on to the next step. However, This is a VERY important step.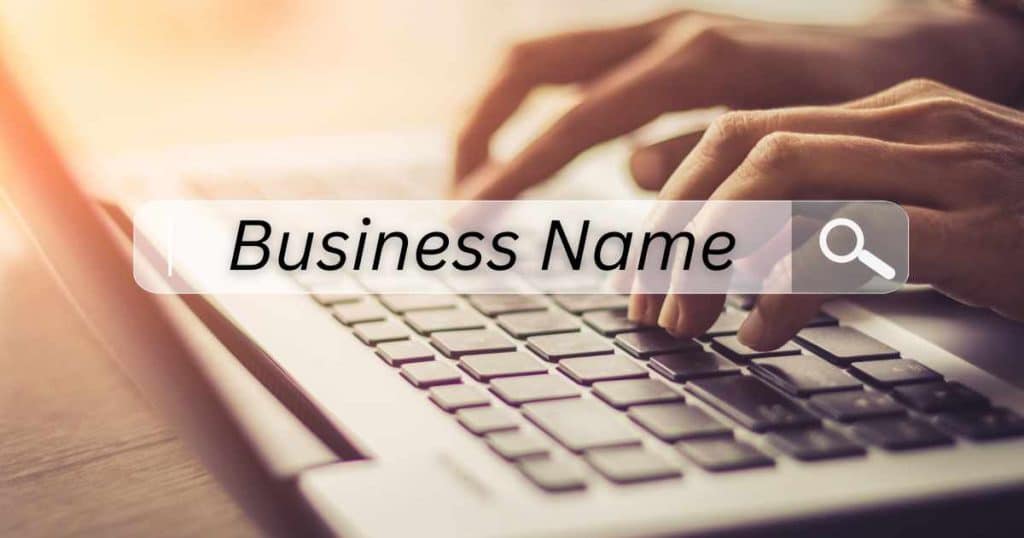 We want to be strategic in choosing the right business name. Why?
Well, choosing the right business name will help you with strategic branding and help your business get discovered more easily online when potential customers are searching for your business.
This step requires you to undergo keyword research. This is basically the activity of identifying the relevant keywords that your potential customers are searching for online (Google Search).
Example: If you started a lawn mowing business. What do you think people will be typing in online to find this service? Well, they would be typing in keywords like:
Lawn mowing service (name of the town or city).
Lawn care (name of the town or city).
Best lawn mowing services in (name of the town or city).
Lawn maintenance (name of the town or city).
And more.
So, you would want to create a name with the keywords lawn or/and lawn mowing. Some names for example could be:
Jim's Lawn Care
Lawn Mowing Masters
Kings Lawn Service
Now this is very important to have keywords in your business name if you want to be discovered locally online through Google Search.
If you're thinking of starting an international online business then your business name could be more unique.
You can also use free keyword research tools like Open AI's ChatGPT to help you identify some good business names (read more about using ChatGPT here).
Or you can learn more about keyword research and how to use some tools like Ubersuggest or the keyword planner by watching my videos down below.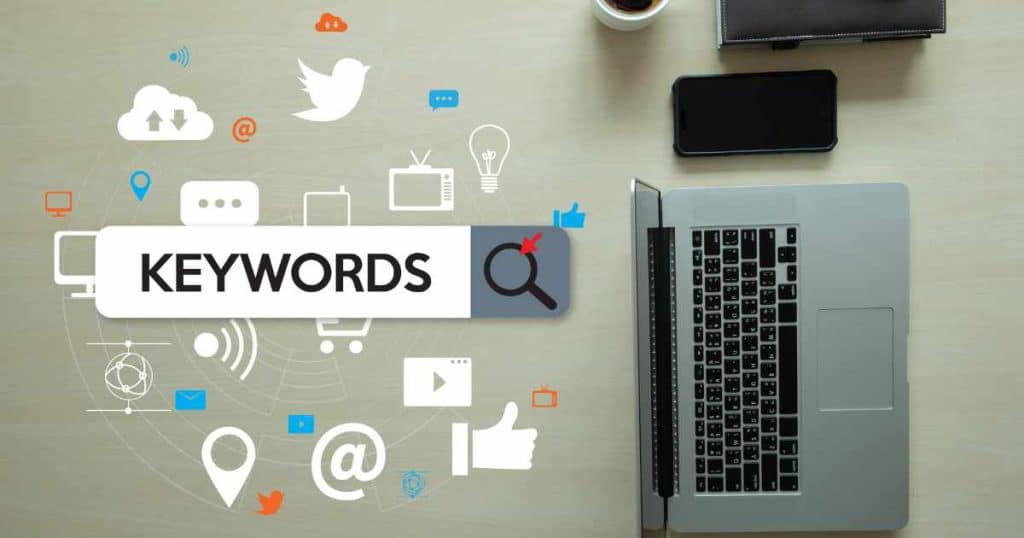 Important: I dive into much more detail in my eBook (Go Digital Now) if you are interested in investing just $19 dollars into this powerful business resource.
Free business tools you can use in this step:
ChatGPT to help choose a name for your business.
Ubersuggest for keyword research.
Keyword planner for keyword research (limited tool if you are not running Google Ads).
Moreover, I just want to mention quickly that it is important for your business/website to have a branded domain name like my domain for example 'stewartgauld.com'.
However, this is not free! So I won't talk about it much in this post. However, a custom domain will only cost your business around $30 – $45 per year and is a really important investment.
You can learn more about choosing the right domain for your business here.
You can also buy a domain here if you like (My recommended domain provider).
Again, as I mentioned above, I will add two videos below to help you learn about keyword research and how to choose the right business name with ChatGPT.
Step 4: Set up the right systems and tools for your business
Okay, so you have a business idea, and business plan and you have chosen your business name.
Well done! Now, it's time to set up your business correctly. I call this setting up your digital foundation.
So, we need to think about the following before we can move on to step 5, which is all about marketing strategies that are free!
The products or services that we want to sell.
The website we need to create for your business.
How we can manage our clients.
What channels do we need to set up?
First, you need to think about the products or services you want to sell. Here are some examples of products and services that you can sell.
Digital products (ebooks, online courses, webinars).
Physical products (homemade or imported products).
Consultations (in-person or online consultations with groups or individuals).
Coaching (in-person or online consultations with groups or individuals).
Services (trading your expertise for money, online or in-person).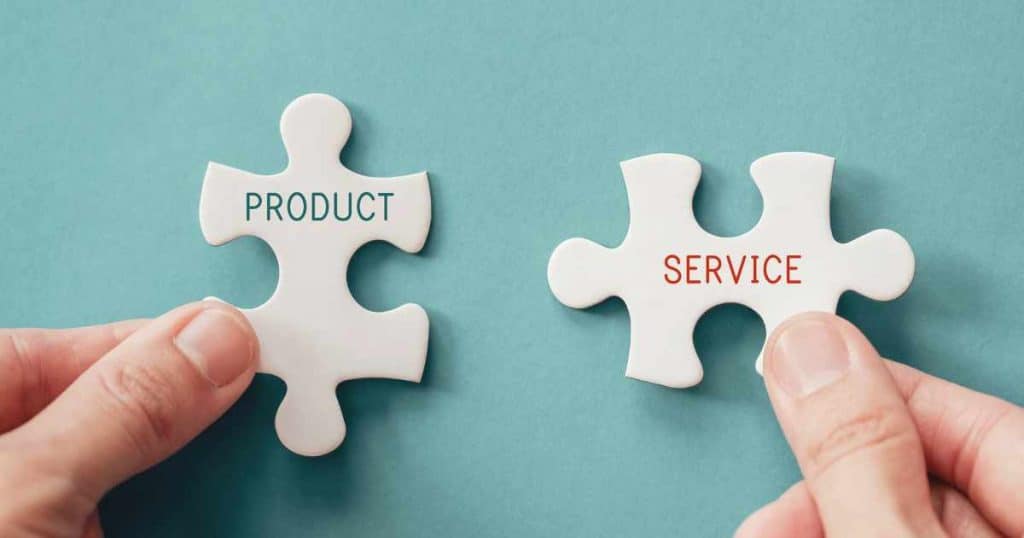 One you know what it is that you offer and how you can actually make money from your business.
You need to make sure you have the right platform or website to sell this product or service
Website Platform
Next let's take a look at the free website builders that you can choose from to create your own website and sell your offerings.
There are dozens of free website builders that you can choose from depending on the type of business website you want to create.
So, here we have a few ideal options based on the type of business you want to start and the offer that you want to list and sell.
Top 5 free website builders for starting a business with no money.
Read more about our top FREE website builders here.
Third, we need to identify the other tools you need to further manage your business. In particular, we want to look at free online tools to help you run and grow your business.
Appointment booking system
You can use a tool like Calendly for free to help you book appointments without the need for back-and-forth messy emailing. This connects directly with your calendar tools.
Add image – best appointment booking system
Learn more about using Calendly here.

Customer relationship management (CRM)
You will need a CRM to help you manage your contacts, leads and customers in one place. You can use a free CRM like HubSpot or Zoho CRM to get you set up and better manage your sales pipeline.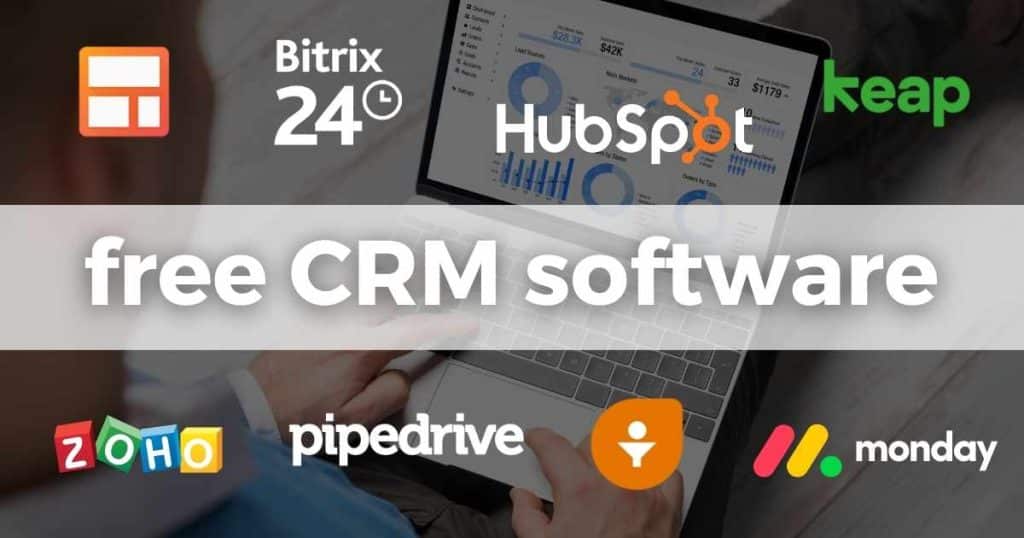 Read more about our top CRM software for small businesses here.
Email Marketing
One of the most important assets that any business should own is its email list. This is how you can keep your loyal audience, contacts and customers engaged. My favourite free email marketing platforms are MailChimp, Klaviyo and ConvertKit.
Project and Task Management
What about managing your projects or day-to-day tasks? Rather than using pen and paper or spreadsheets, you want to leverage a free project management tool like Asana, Monday.com or SmartSuite.
Read more about my top free project management software for small businesses here.
Okay, so we have some fundamental tools set up for starting a business with no money.
Important: As I mentioned above I dive into much more detail with all of these subjects in my eBook (Go Digital Now) if you are interested in investing just $19 dollars into this powerful business resource.
We now need to dive into some essential social media and online citations that you need to set up online to help your business with online discoverability and online authority and credibility.
Here are some important channels that you need to leverage in order to build your business online.
Google Business Profile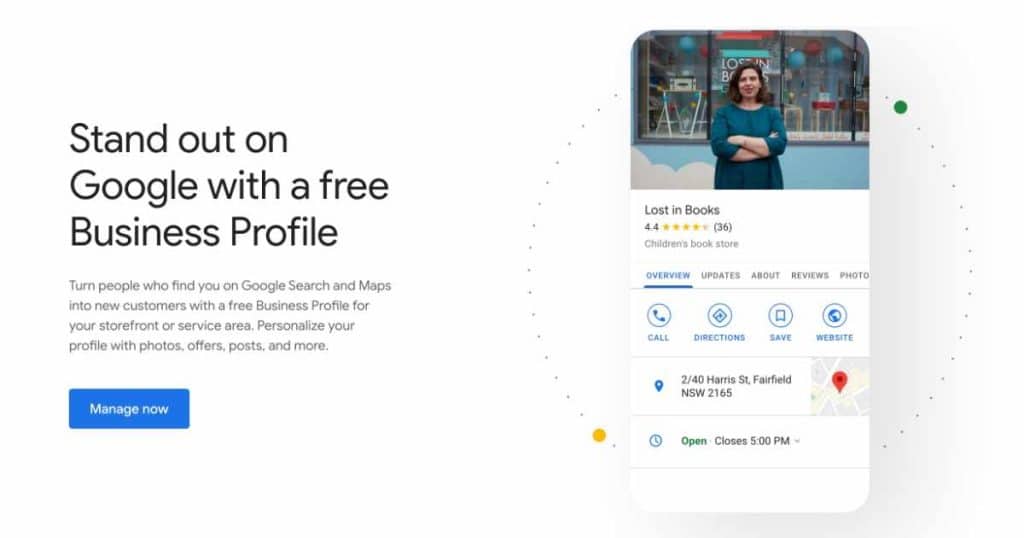 This is absolutely vital free online citation that every local business needs to have set up correctly. The Google Business Profile will organically help your customers find your business, products and services online. It is a necessity!
Again, this is only important for local businesses.
Learn more about the Google Business Profile here.
Social media profiles
Setting up your social media for your new business is a must. We will talk about how you can leverage social media for marketing in the next step of this guide. However, you need to think about setting these up as these will give your brand/business more authority online.
So take the time to set up the following.
Facebook business page.
Instagram business account.
LinkedIn personal profile and company page.
YouTube account.
Twitter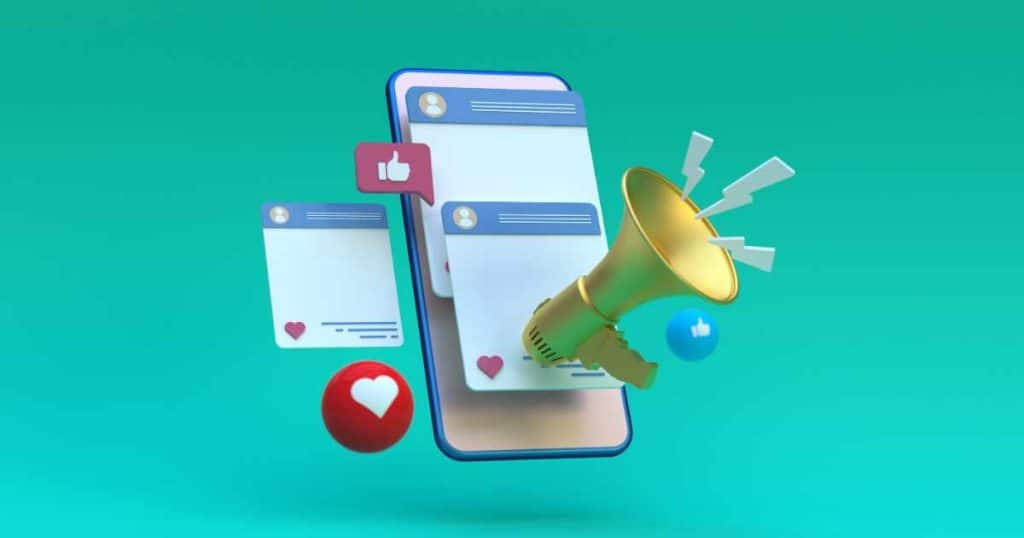 Also, if you need help setting up these accounts, we have many YouTube videos over on our channel that will help walk you through the setup process.
Okay, so now that we have set up the right systems for your business, let's move on to the marketing activities!
Let's show the world what you have to offer!
Step 5: Marketing for with no money
Now for the important stage in how to start a business with no money… And that is all about marketing!
So, what are some free marketing activities that you can engage in?
Well, there are three main organic strategies that you can start engaging in right away to start driving business, here they are:
Start creating content and publishing on your website and social media.
Start reaching out (outreach) to friends, relevant businesses and potential customers.
Start giving products and services away for free and in return build up testimonials, reviews and referrals.
1) Organic Content Strategy
Let's break down activity number 1, this is where you want to create both video and written content and start publishing this content across your social media channels and on your website blog.
Think about how you can provide value to your audience. Think about the problems that they have and how your products or services can help them out (solve their problems).
My strategy: Getting started with no money, I would create video content in vertical format (under 1 minute in length).
I would make this content either educational or entertaining or both! And publish this content 3 – 5 times minimum per week on Instagram and Facebook reels, YouTube Shorts and TikTok. These are the best channels at the moment for driving organic growth fast (May 2023)!
I would also start creating 2 – 4 blog articles on your website each month to grow your presence on Google. Remember, early we talked about keyword research? Make sure you check out those videos on how you can learn more about keyword research and SEO.
For local businesses, make sure that you have an optimized Google Business Profile and that you are posting on that platform.
Important: As I mentioned earlier I dive into much more detail with all of these strategies in my eBook (Go Digital Now) if you are interested in investing just $19 dollars into this powerful business resource.
You will be surprised at how many leads, phone calls and sales you get just from doing this! If you need help with your Google Business Profile, get in touch with my friend Corey from Good Oil Marketing.
2) Outreach Strategy and building relationships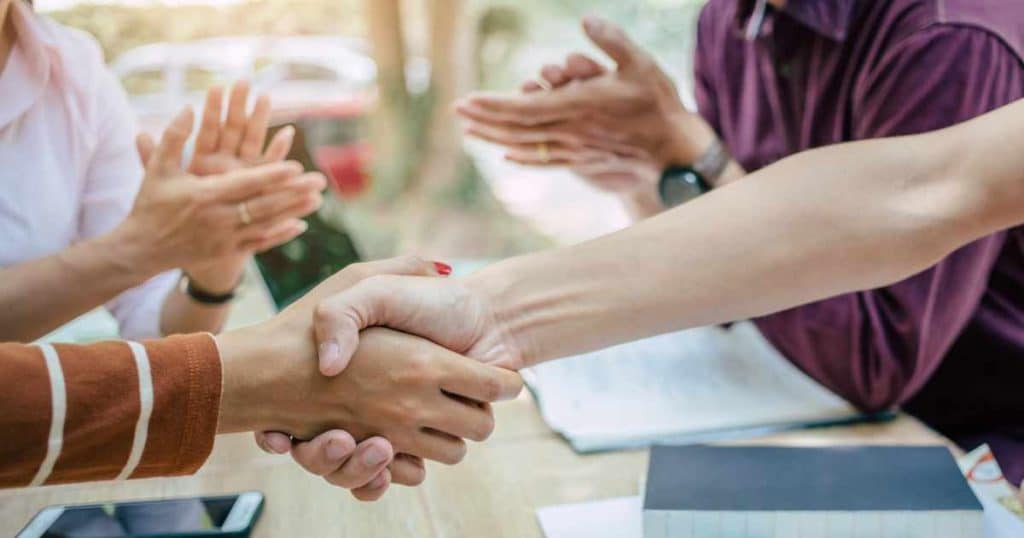 This free marketing activity is all about building relationships and reaching out to potentially interested parties. Think about businesses or authoritative individuals in your niche.
Try to build trust and credibility with these businesses and this could lead to mentions or interviews and more. This will ultimately give your business more exposure to relevant audiences.
My strategy: I would leverage LinkedIn, optimize my profile and start engaging with other accounts and building authority with businesses and individuals that are relevant to my industry.
I would also join relevant Facebook groups and start engaging in these relevant groups with valuable content. The whole idea of outreach is to build relationships and connect with relevant leaders in your industry over time.
3) Give, give and give!
Next, you want to think about building up testimonials, reviews and referrals. You can do this by offering your service and products for free! This is vital when starting a business with no money.
You need to start building a brand and getting your name out into the world.
My strategy: Offer my products or service to relevant people or businesses that are interested in my offering (I want them to be in my target market). This way there is more of a chance they are going to leave a good review and talk to other people about my business.
I would request a testimonial and review for my website, social media and Google Business Profile (for local businesses) when I give the product or service for free.
Following this and after I receive positive feedback I would ask if the customer could share their experience with their network.
And I would be vulnerable and honest and express that this is a new business and I would truly appreciate it if the customer could help me share this offer with the world.
You could even offer more value to the customer in return for doing this (this could be a discount or something).
Step 6: Consistent execution
Last but not least, you need to be consistent!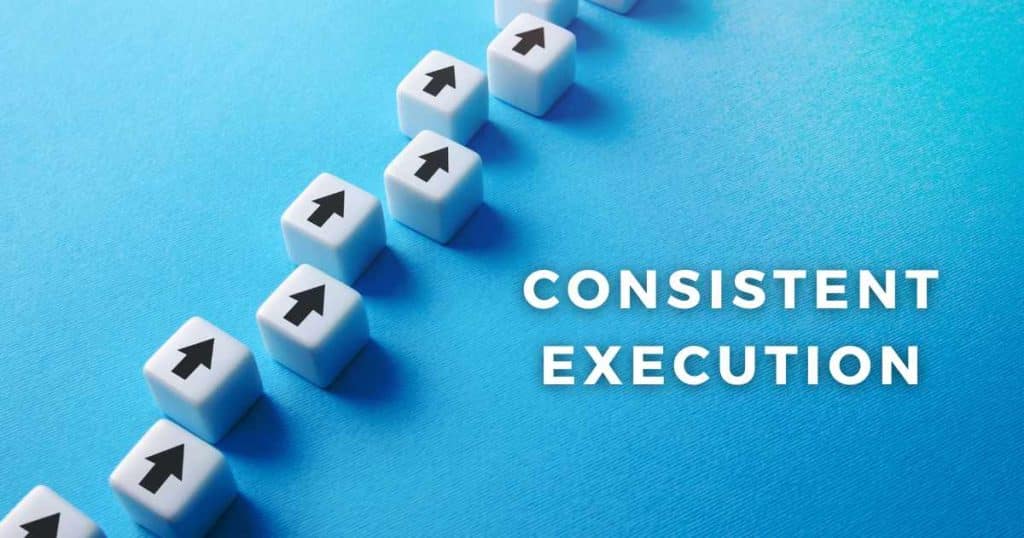 I talk about consistency a lot on my different channels.
But, it's one of the most important actions that's going to take you from launching to building a profitable business model.
There is a few powerful ways that consistency and compounding work. Let me explain.
First, consistency leads to growth. Not just in terms of business growth but in terms of personal growth.
As you continue to execute the activities that we mentioned in this post, you will get better and better!
Naturally, you will up-skill and realise what works and does not work for you and your business.
Second, consistency leads to you becoming an expert, by consistently creating valuable content across platforms, you'll slowly be seen as an expert or brand that creates exciting or informative content.
These platforms will pick up your content from all the noise online and give you a better chance to reach your audience and potential customers.
And third, the consistency of creating valuable content will show your audience that you are committed to continually showing up! This will help you create high levels of authority and credibility in your industry.
So the key is to be consistent! Especially when starting a business with no money.
This is going to make or break you! That's the hard truth!
My final thoughts
And that is it! I just walked you through the step-by-step process of how to start a business with no money in 2023.
I've given you the actionable steps, free tools and strategies that you can engage in to start and grow a business for free!
Let me know if you found this guide helpful. Also, if you have any questions, feel free to pop them down below.
I hope you enjoy the journey to starting your own business.