There are thousands of business tools designed specifically for small businesses.
Taking advantage of even just one of these business tools could be the difference between business mediocracy and success!
Today, we'll share our top 10 best business tools for small businesses in 2022.
These tools will streamline every area of your business, such as content creation, analytics, sales, communication, marketing, and more.
Finding the right software among thousands of options, however, can be challenging.
Top 10 Digital Tools For The Success Of Your Business
Hence, we've narrowed the list down to our top 10 essential tools, starting with:
1.       Google Business Profile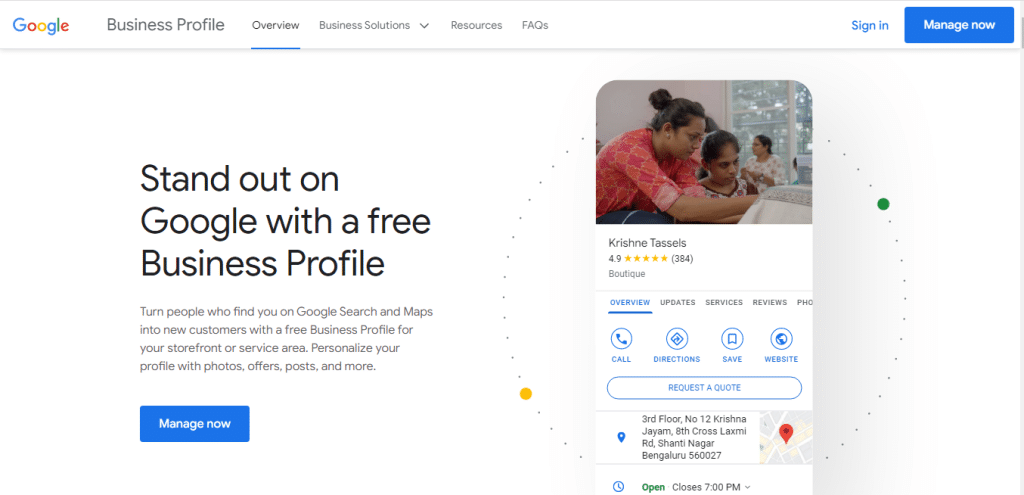 Undoubtedly, Google Business Profile is one of the most important free business tools available for local businesses.
And it can be set up within minutes!
After your profile is verified, your business details can be found directly on Google Search under the Map listings.
Your potential customers can use this information to find your physical address, visit your website, call your number, read & leave reviews and more.
Local businesses can leverage this local SEO (search engine optimization) tool to boost website traffic as well as footfall to your brick-and-mortar or online store.
Ultimately, this tool is an excellent free marketing tool to drive more leads and sales for your local business.
To get started with Google Business Profile, we recommend this tutorial.
Read more:
2.      Google Ads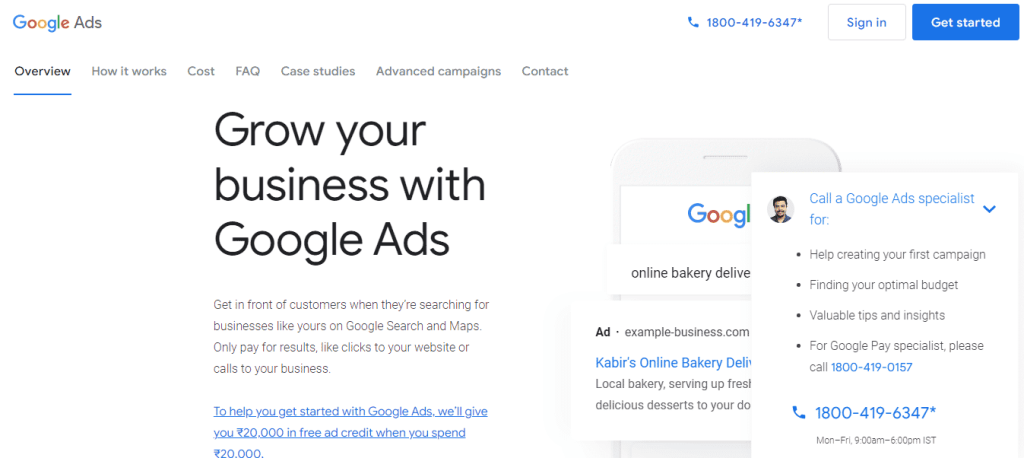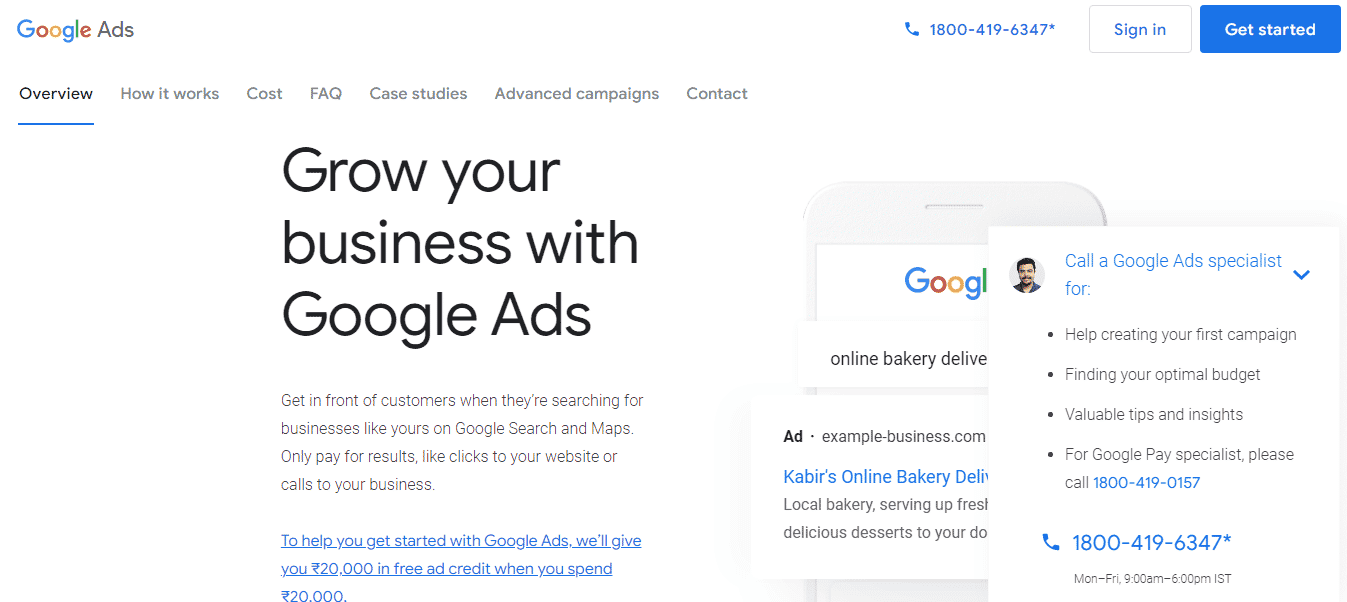 Second, on our list of the best business tools for startups is Google Ads.
It's a pay-per-click advertising platform that helps you launch ads on Google SO you can reach the first page of a Google search.
The first page is also where most people look for information, products, and or services.
Using Google Ads, you can create and launch text-based ads within minutes, for instance.
You only pay for the clicks those ads receive.
Every business owner that intends to enhance brand awareness and improve sales must get started with Google Ads.
We've made a separate in-depth tutorial on how you can leverage Google Ads.
Read more:
3.      HubSpot CRM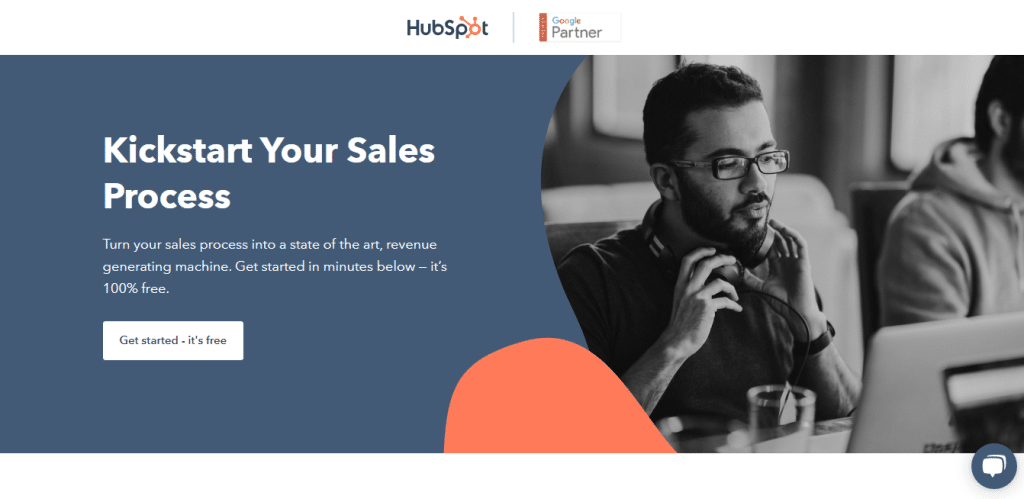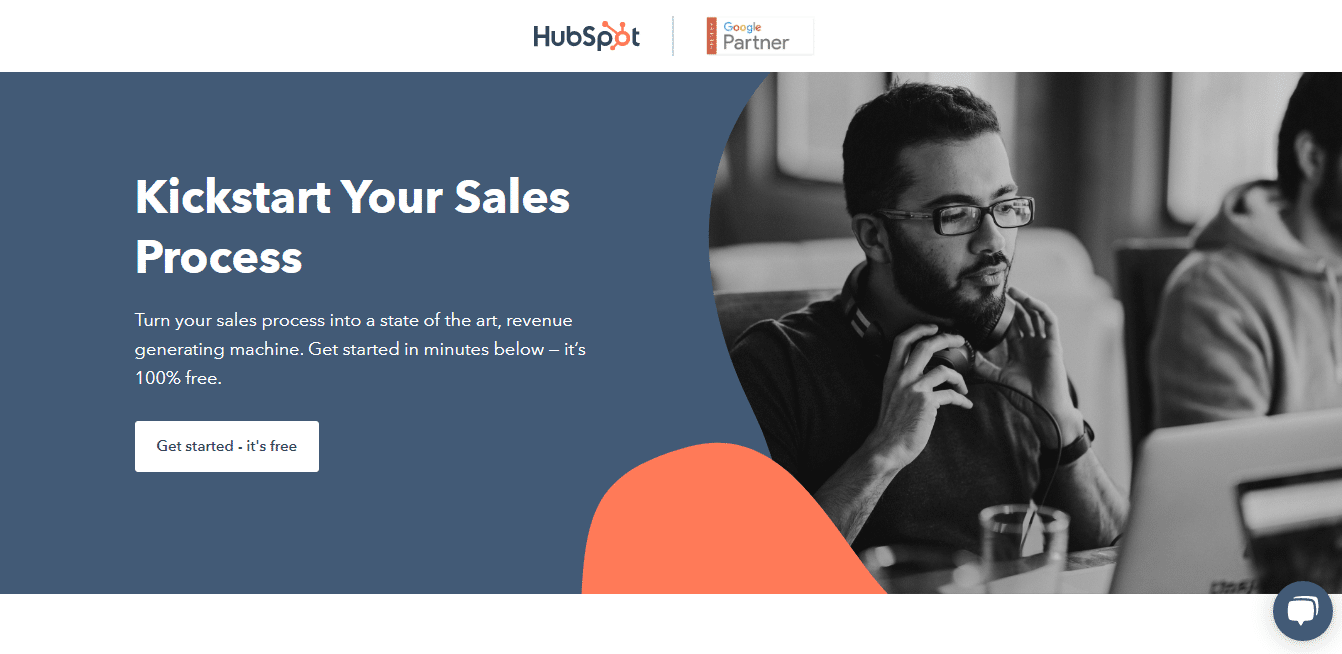 Get started with Hubspot for FREE here
 *The link above is an affiliate link, which means we will get a commission if you upgrade to a paid plan (with no extra cost to you). This helps support our education-based website and we thank you in advance!
The third business tool that we want to introduce is the HubSpot CRM.
This free customer relationship management (CRM) software helps you manage relationships with your contacts, leads, clients, suppliers, and more.
Apart from that, HubSpot helps you streamline processes within your business.
Other CRM software tools like Zoho and Streak also form the very foundation on which many small businesses operate.
HubSpot also allows you to engage in email marketing, create a scheduling form, use the mobile CRM app, business card scanner, and more, all for free!
Check out this beginner's tutorial on how to make the most out of HubSpot CRM.
Read more:
4.     Monday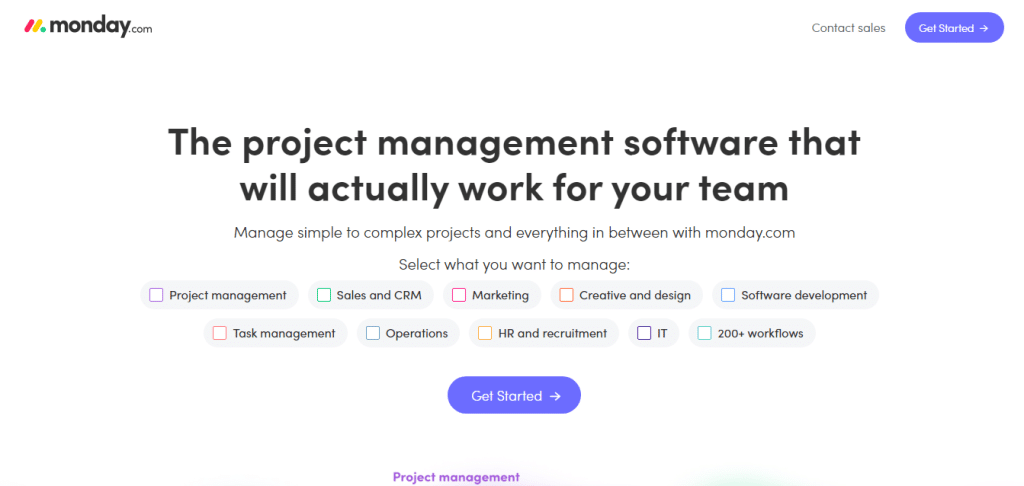 Get started with Monday for FREE here
Monday.com is a widely used, free project management software.
It's ideal for small teams looking to manage their tasks and projects efficiently.
Monday.com comes with dozens of integrations, time tracking features, calendar views, timeline views, and collaboration features to help you better manage your projects.
Apart from that, Monday.com will grow with you, it's scalable, versatile, and affordable.
Other features worth mentioning are custom automations and customizable templates.
If you'd like to know how to use this brilliant project management software, we advise watching this tutorial.
Read more:
5.      Canva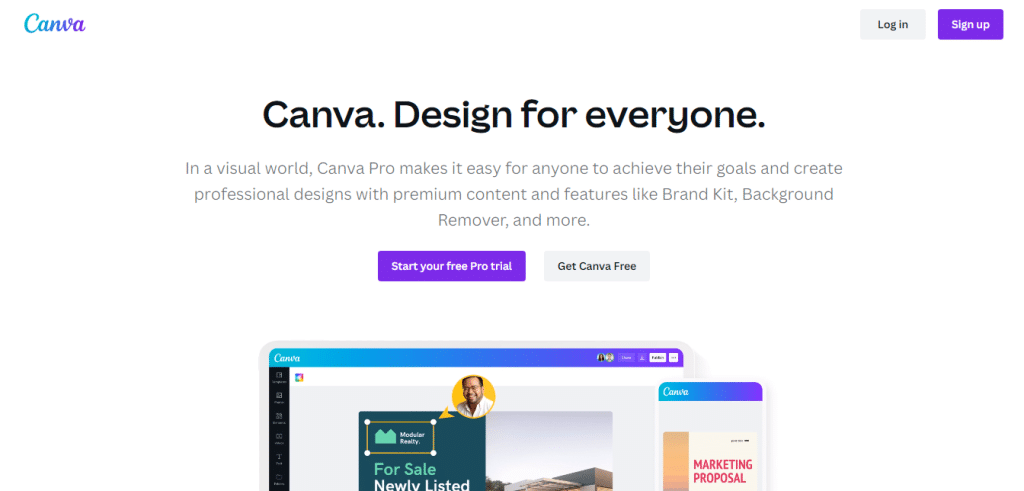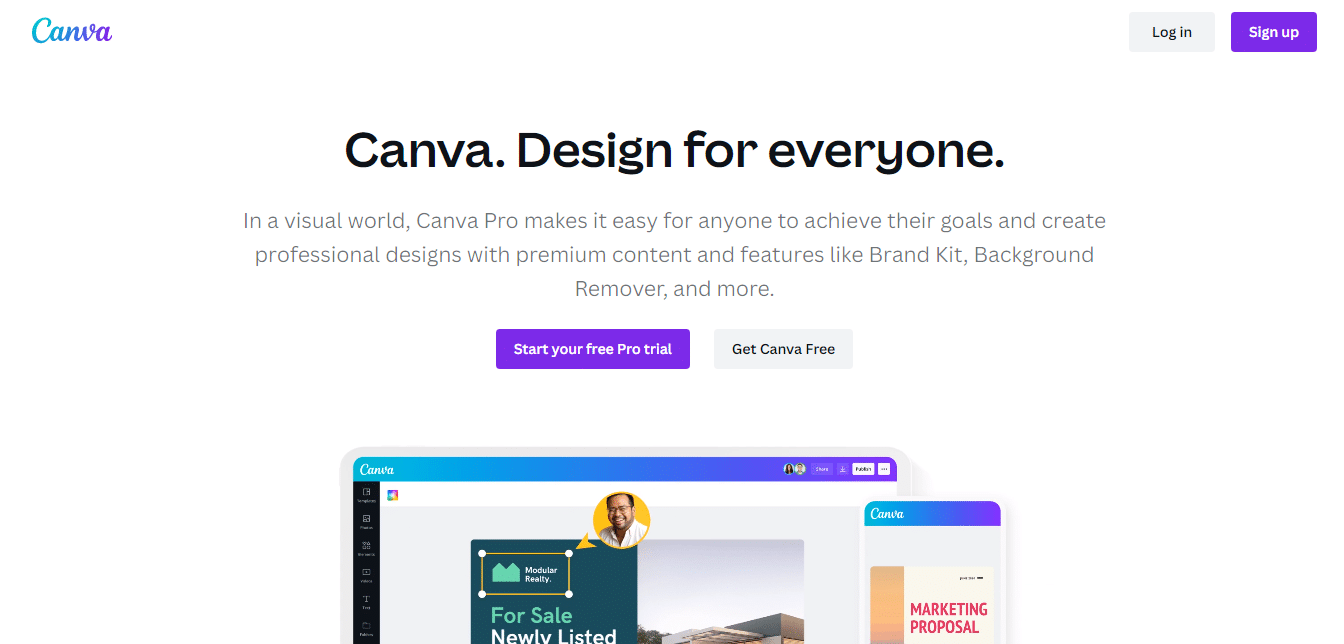 Get started with Canva for FREE here
Fourth on our list of Top 10 business tools is Canva.
Canva a free and easy-to-use graphic design tool suited for beginners.
Using its premade templates, you can quickly create any form of marketing material, including Facebook posts, Instagram posts, banners, flyers, eBooks, posters, presentations, and more.
These templates are built by professionals, and all you have to do is customize them according to your brand and design preferences.
We have a tutorial on Canva where we walk you through the steps needed to use this incredible graphic design tool.
This brings us to…
6.      Invideo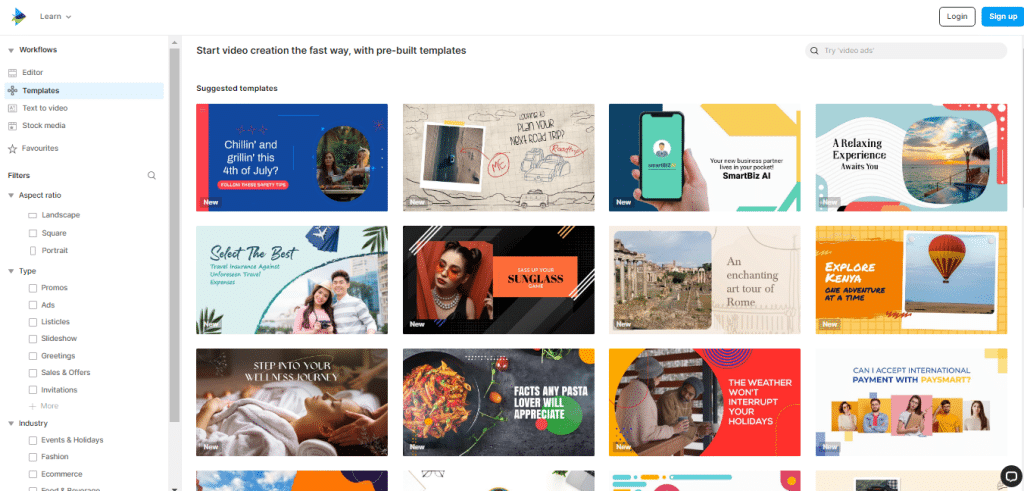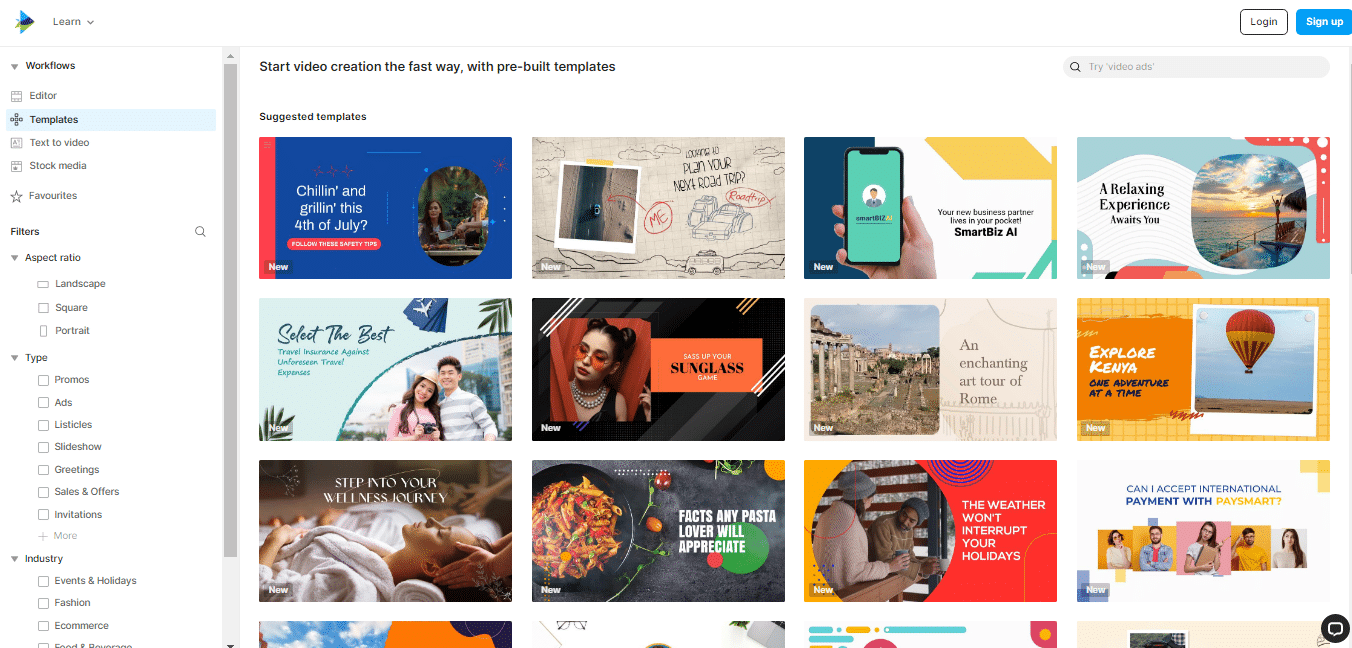 Get started with Invideo for FREE here 
Invideo is a video editing software and one of the top business tools for small businesses.
Using its premade video templates, you can create professional business videos in minutes.
The videos can be made in wide (16:9), square (1:1), and vertical (9:16) dimensions.
Thanks to Invideo, you no longer need to pay an agency to create stunning videos for your business.
Learn how to create professional-looking videos using Invideo here.
Read more:
7.      Google Analytics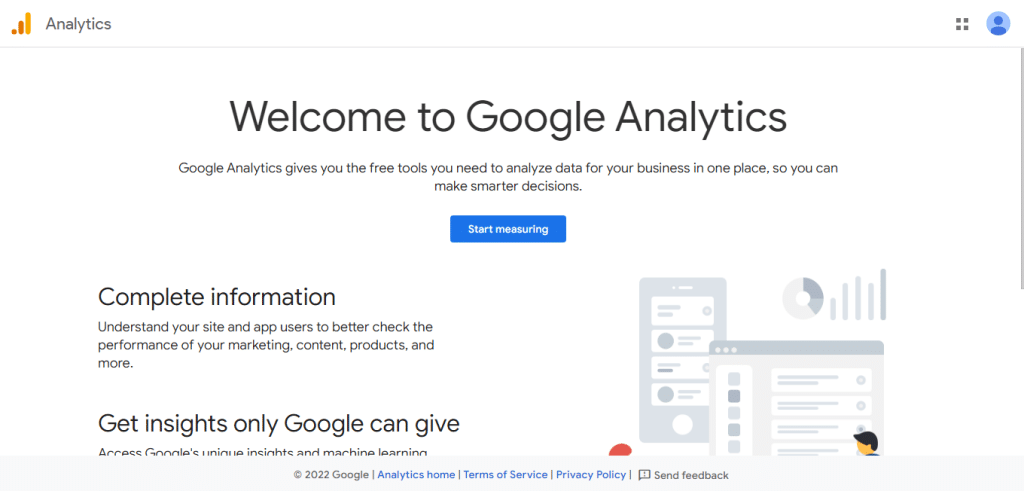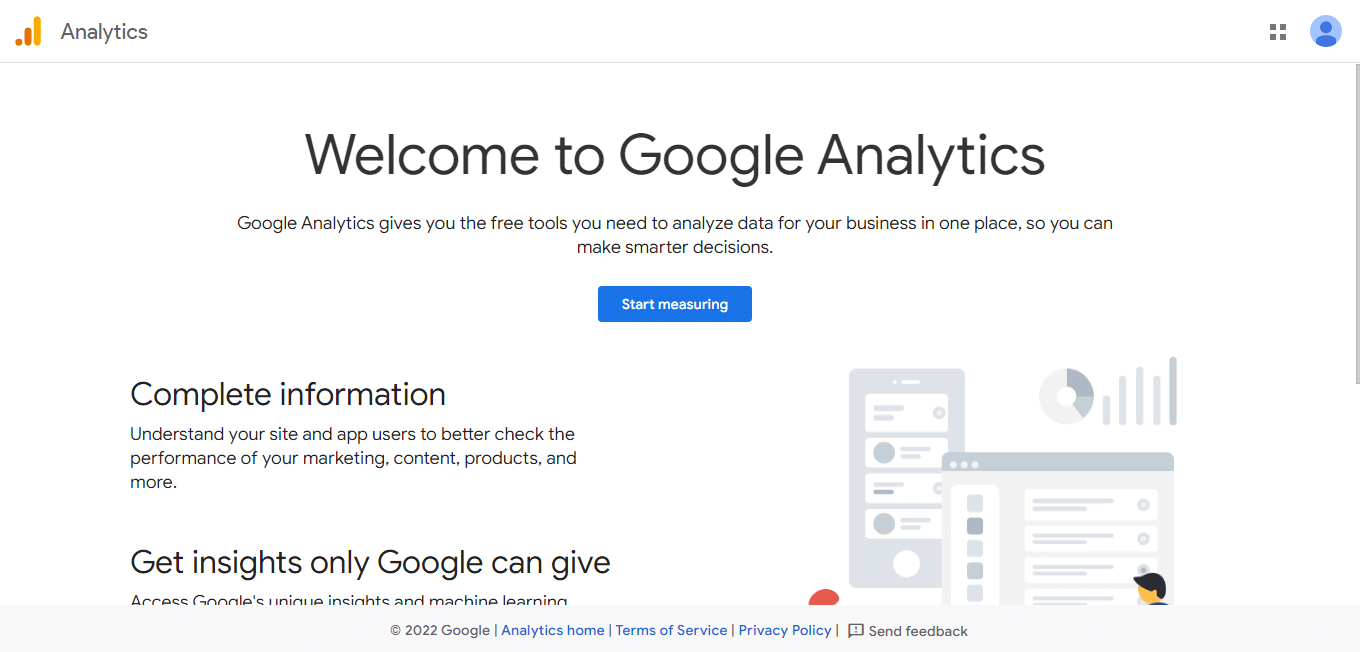 The seventh essential business tool on this list is Google Analytics.
Google has created this free analytics tool to help you monitor, measure, and understand how your website is performing.
Therefore, it helps you determine who your visitors are, what are your traffic sources, how much time visitors spend on your site, and so much more.
If you wish to master Google Analytics as a complete beginner, we strongly suggest watching this tutorial.
Read more:
8.     MailChimp & Klaviyo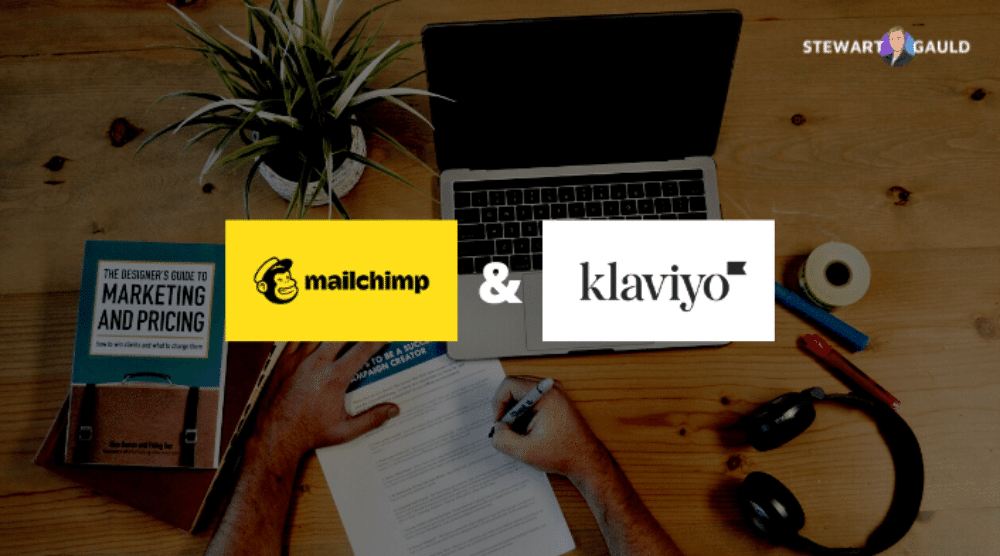 Get started with Mailchimp for FREE here
One of the most important business tools online is email marketing tools like Klaviyo and Mailchimp.
Both of them are designed to help you build an email marketing list and engage in email marketing activities.
For small businesses, our go-to recommendation is MailChimp.
We have a dedicated MailChimp tutorial that will help you navigate this tool.
However, if you run an online store, then Klaviyo is more suitable for you.
Klaviyo integrates easily with Shopify stores and other website builders and helps you send targeted emails based on customers' order history, purchase frequency, and average order value.
Using both MailChimp & Klaviyo, you can set up automated email workflows for onboarding customers, recovering shopping carts, recommending products, promoting discounts, etc.
Read more:
9.      Slack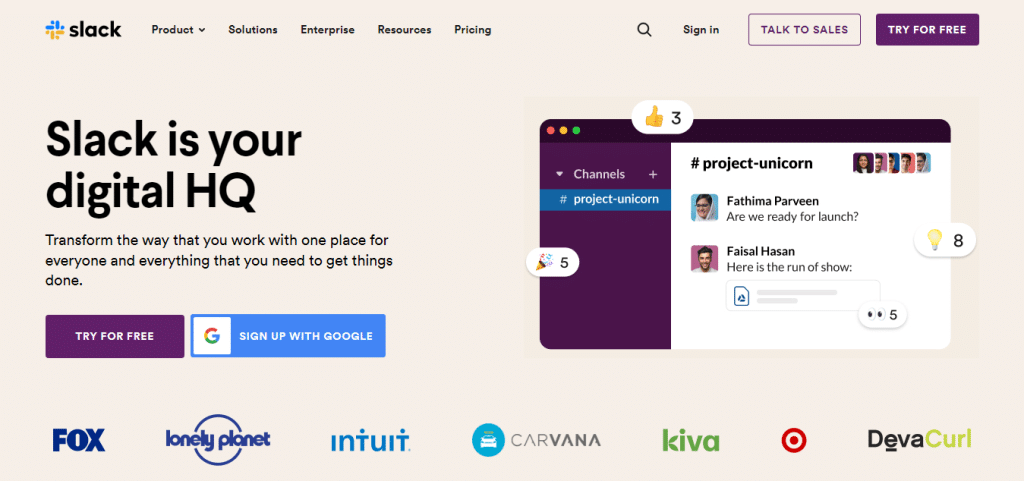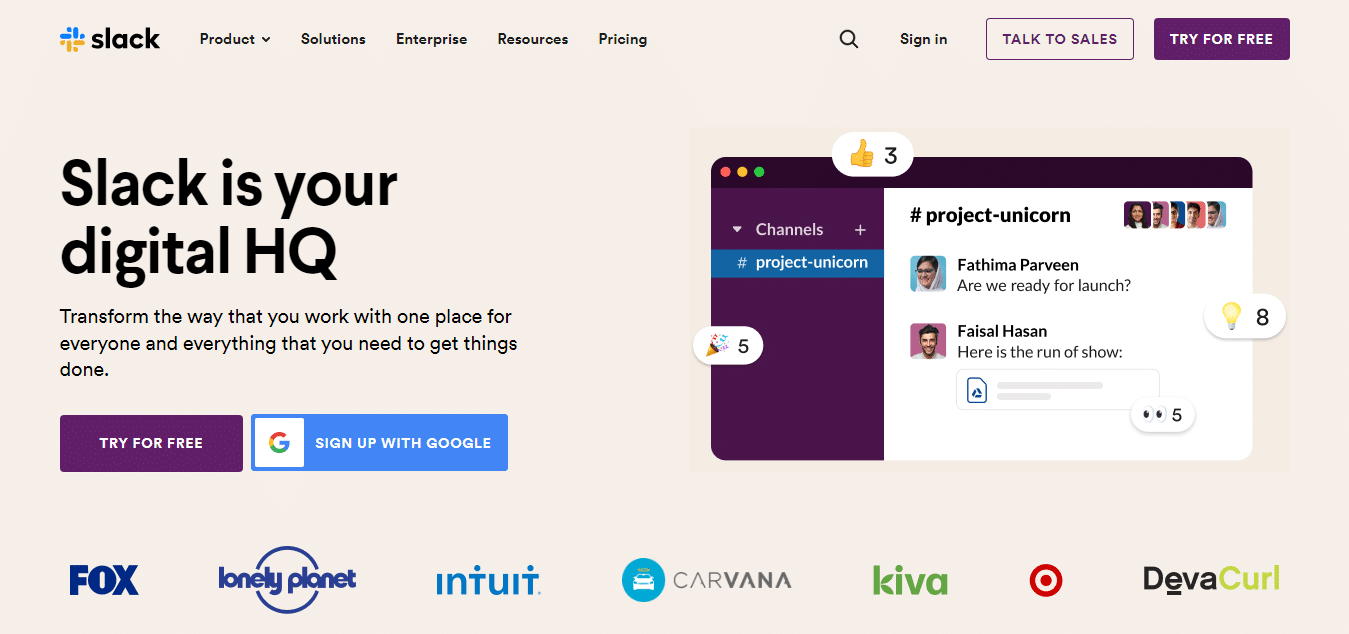 Slack is a free communication tool that helps both small and large teams streamline internal communication.
Rather than using messy emails where emails often get lost in back-and-forth communication, you'll be surprised at how better off you will be using channels in Slack.
You can have both one-on-one discussions or communicate as a group on Slack.
It's easy to use on all kinds of devices, like Android phones, iPhones, laptops, and desktops.
Since many organizations have gone fully or partially remote, Slack has become a great way to facilitate real-time collaboration remotely.
You can replace all your internal business communication like instant messaging, text messaging, and email apps with Slack.
We've covered Slack in detail in this tutorial.
10.   Google Workspace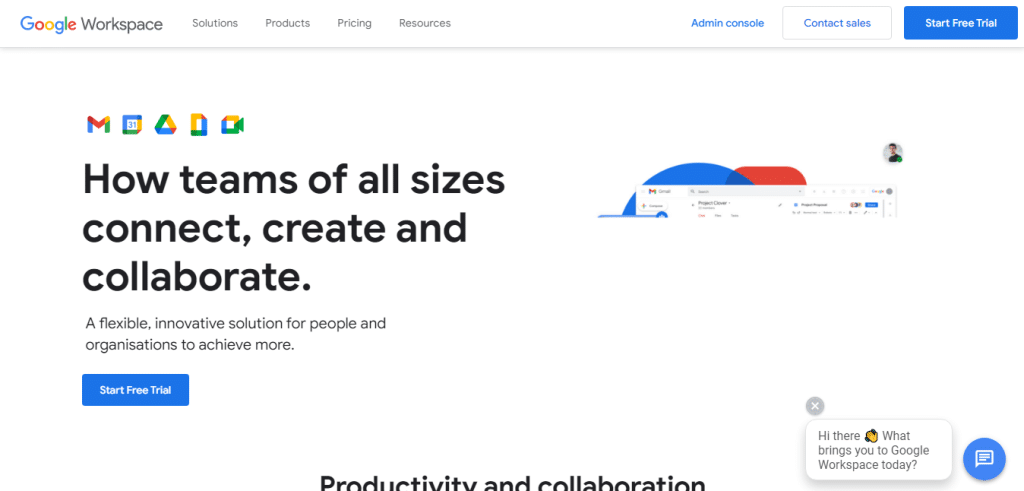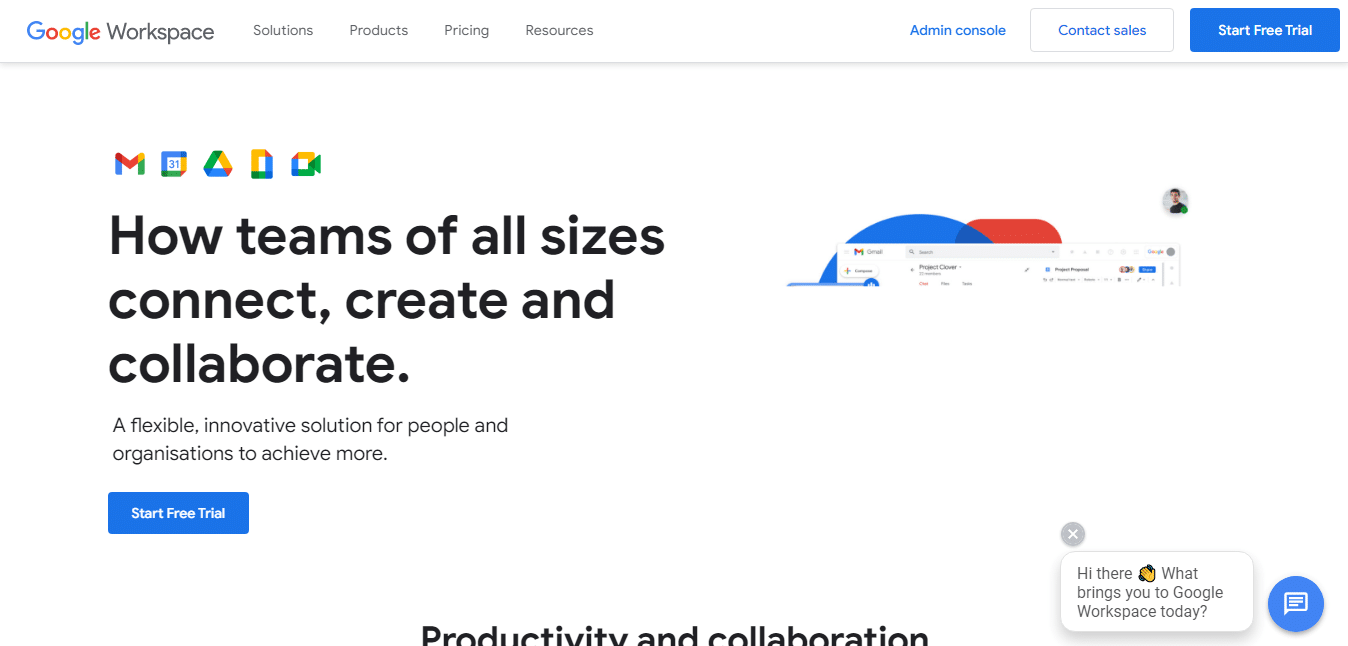 The final business tool we shall discuss is Google Workspace.
It's an all-in-one platform for setting up business emails and collaborating on productivity apps with your team.
The collaboration tools included within Google Workspace include Sites, Drive, Chat, Forms, Sheets, Calendar, Slides, Gmail, Docs, Calendar, and more.
Apart from that, you get expandable cloud storage using Google Workspace.
You can access this tool from any location, at any time, and across all devices.
Watch this tutorial to get more insights into Google Workspace.
Read more:
That wraps up our top 10 must-have business tools for small businesses.
Top 10 Digital tools for Small Business (Video Guide)