Print on Demand for Etsy – what is it?
Have you been searching for a way to expand your business and stand out from the crowd on Etsy?
Well, I'm here to tell you that Print On Demand is the very answer you've been looking for.
Print on Demand is certainly a revolutionary business model in 2023.
And with Print on Demand with Etsy, you can sell your products on your Etsy store with complete ease.
Plus, there are no hassles of upfront costs or inventory management!
Read more: Print On Demand For Your Etsy Store. 
What is Print on Demand with Etsy?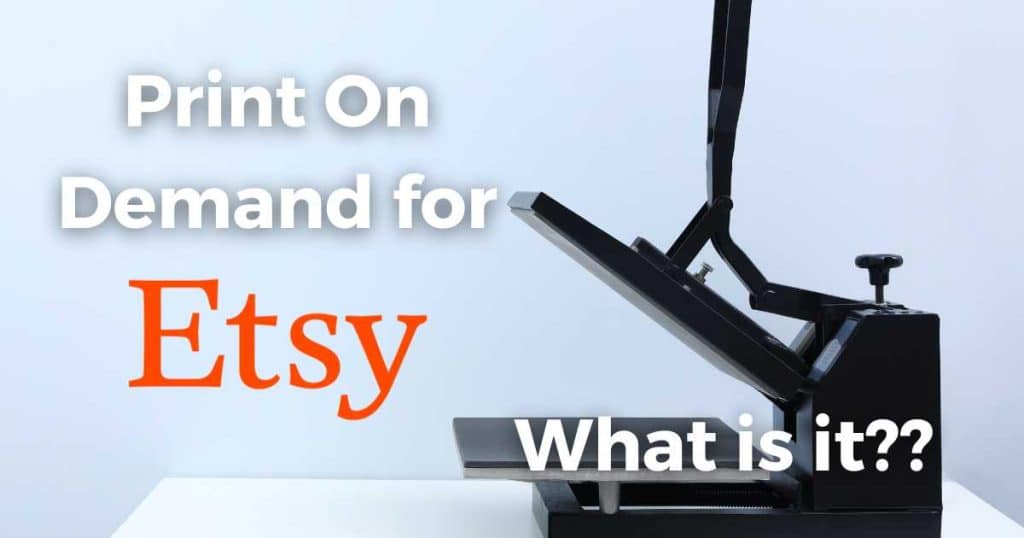 Print on Demand with Etsy is so ridiculously simple.
You'll wonder why you didn't use it sooner!
If you have an Etsy store, all you have to do is integrate your store with a Print On Demand service of your choice.
Then, simply design and create your designs on that Print On Demand platform, and let them take care of the rest!
When a customer places an order, the product is printed, manufactured, and shipped directly from the Print On Demand supplier.
This eliminates the need for you to handle production costs, shipping logistics, or delays.
By using Print On Demand, you'll have more time to focus on the fun stuff like creating and marketing your unique designs and pieces!
How To Connect Print On Demand With Etsy – 8 Simple Steps!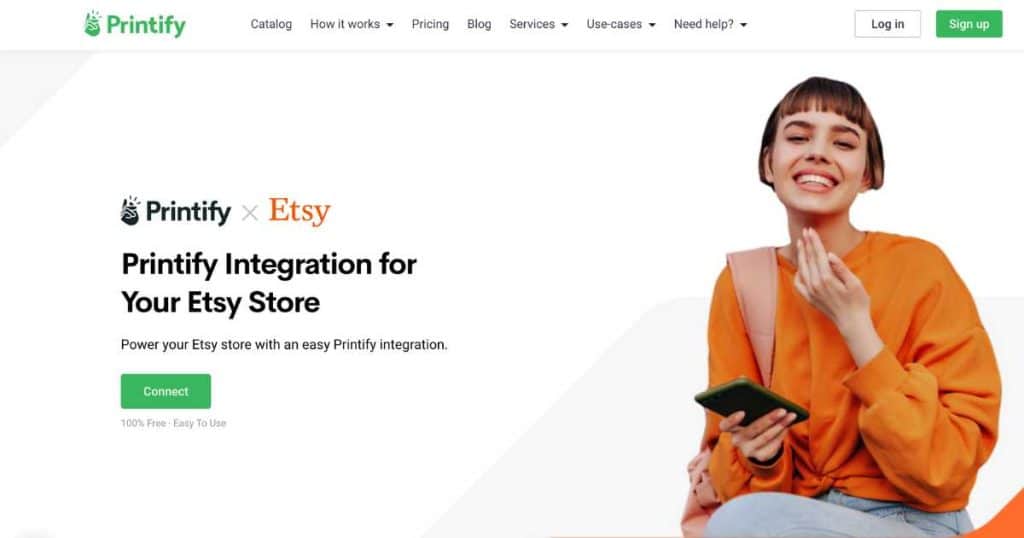 Print On Demand services like Printify make it so easy to sell your Etsy products with Print on Demand.
Follow the steps below to set up your Etsy store with Printify:
Set up your store on Etsy (if you haven't already).
Create an account on Printify.
Click 'Manage my stores' on Printify.
Select 'Add new store' (make sure you're logged into your Etsy account)
Click 'Connect Etsy.'
Select 'Allow Access.'
Start designing and creating your products on Printify.
Publish your products to your Etsy store!
It's important to mention that some Print On Demand services don't integrate with Etsy.
However, other Printify alternatives that also integrate with Etsy, include Printful, Gooten, Teelaunch, Art of Where, and Printaura.
How Much Does Print On Demand Cost?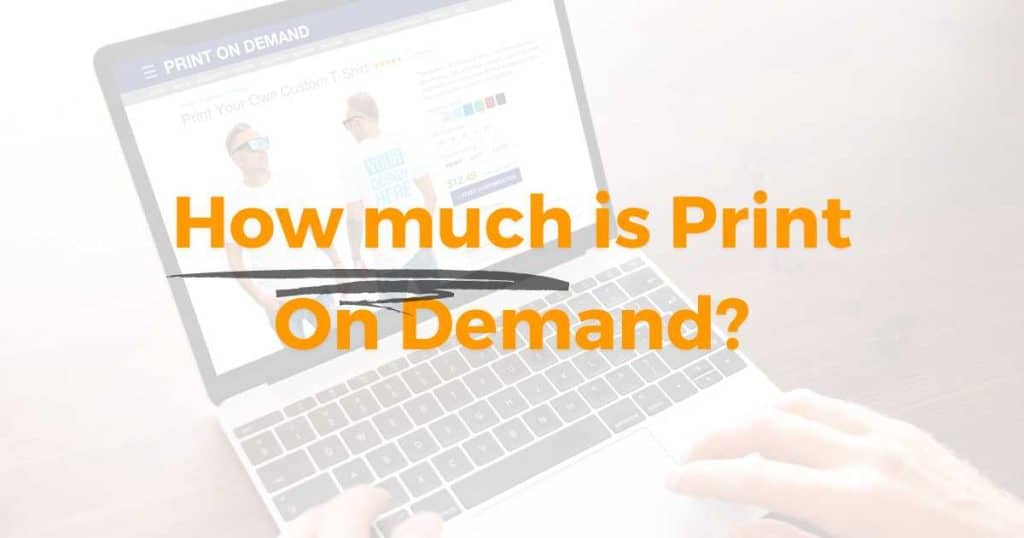 The cost of Print On Demand varies depending on the services of the provider you choose.
Leading Print On Demand companies Printify and Printful offer a fully free membership plan which allows you to design and sell your products at no extra cost.
Yup – you read that correctly! There are no hidden costs or monthly fees with Print On Demand! All you have to do is pay for the cost of your product when you sell it.
Therefore, add your profit margins on top of shipping and printing costs.
So there's no risk of losing money if you don't sell anything!
In saying that, some other providers may charge for their services, so make sure you do your research before committing.
Overall, Print On Demand is an affordable option for Etsy store owners!
Read more: Print On Demand Stickers and Print On Demand Jewelry.
Watch our below tutorial on how to sell Print on Demand products with Shopify.
My Final Thoughts
For Etsy store owners, you can easily integrate with Print on Demand to save you time and money!
Print on Demand has revolutionized the way sellers create and sell products, and by leveraging Print On Demand, Etsy business owners can:
Focus on their branding and marketing.
Cater to audiences globally.
Offer customers high-quality custom products at affordable prices.
Are you ready to completely transform how you sell products and grow your Etsy store with Print on Demand?