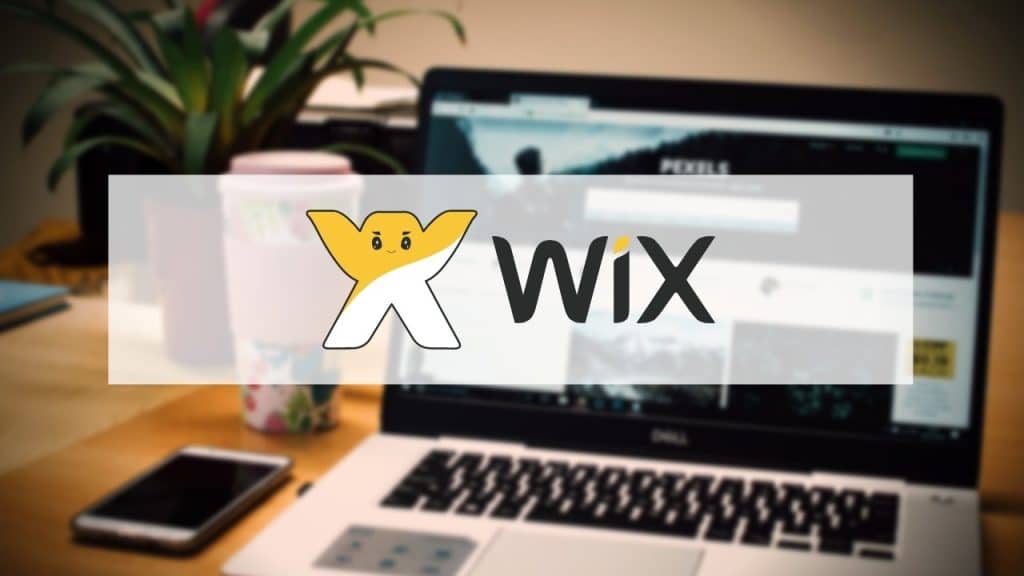 Did you know that Wix has over 200 million users all around the world, making it one of the most popular website builder to date? Wix is great for small to medium-sized businesses that want to create a feature-packed website while also looking for an easy-to-use website builder for creating and managing websites.
In my option, Wix stands out from every other website builder on the market as they offer an awesome technology called ADI (Artificial Design Intelligence) to help you create a beautifully designed website in minutes.
Essentially, all you need to do is answer a few questions about your website and business and the ADI will automatically generate your website! You then have the freedom to replace the default content with your own custom content. This is an awesome feature for absolute beginners looking to create their first website.
Also, once you become more confident with Wix and want more design freedom, you can simply shift over to the Wix Editor (advanced drag-and-drop page builder).
Wix also provides over 800 unique website templates that you can simply customise. The Wix editor is really easy to use, has over 100 different font options and includes features such as animations and filters.
One of my favourite features is the Wix App integrations. Wix has over 300 apps for additional features such as Wix music, a newsletter tool, online booking, live chat, eCommerce features and more. Other features of Wix include a contact form builder, an integrated Analytical tool and the ability to seamlessly integrate analytical tools like Google Analytics and the Facebook Pixel.
Wix offers an SEO tool called 'Wix SEO' to help boost your website's visibility online, and you can also access the built-in email marketing service that allows you to create and send out newsletters, promotional material, product updates and more.
Wix is great for both information-based websites and larger more complex eCommerce websites. The different plans give your website space to grow.
Wix has all the essential tools, capacity and features to grow with you and your business.
Check out our complete Wix tutorial/guide to help you create a stunning website with Wix.
Free
$0USD
You have the ability to build a website for free! However you will have Wix branding on your site and will need to pay for your domain name.
Connect domain
$4.50USD
Includes a custom domain, 24 hour support and receive 1GB of bandwidth and 500MB of storage (unfortunately you will still have ugly wix branding banner on your site).
Combo
$8.50USD
Best plan for personal use and smaller websites - includes more bandwidth and storage. Also, this will remove the horrible Wix branding banner.
Unlimited (BEST)
$12.50USD
Their most popular plan. Includes unlimited bandwidth and more storage. Also includes a free analytical features for a year
VIP
$24.50USD
Good for larger businesses that need plenty of storage space. Includes the ability to create a logo.
Business and ecommerce
$17-35USD
They offer three ecommerce plans which include all the basic paid plan features plus additional features such as the ability to upload unlimited products and abandoned cart recovery. The higher plans include dropshipping, product reviews, subscriptions, automated sales tax and the ability to sell on social media channels.
Wix's free plan is a great option to get your website up and running initially. As your business naturally grows, you can simply upgrade at any time to one of Wix's premium plans. Wix also offers a discount for paid plans between 17-33% if you choose to pay annually. They also offer a 14-day free trial for any paid plan so you can see if Wix works for you.
User-friendliness
Signing up to Wix is very straightforward and easy to navigate. It only takes about 10 minutes to create your website. With Wix's ADI (artificial design intelligence) technology, you are able to create a tailor-made website to suit your needs. Simply follow the prompts and answer questions regarding the purpose, requirements and functionality of your brand and from there you are able to customise the appearance to your website using their drag and drop editor. You can choose to have more control, depending on how experienced you are or how complex you want your website to be, without needing to play around with coding. They also give you an option to simply use a template to create your own website. If you have an old website or an online presence elsewhere and are wanting to shift over to Wix, you can import information and images from your old website directly into Wix. Although, for complete beginners, Wix can be quite overwhelming expecially when it comes to navigating the dashboard.
Responsiveness
Wix's templates are automatically mobile friendly and when editing your Wix website, you are able to see and edit your site in both mobile or desktop mode to make it visually appealing, responsive and easy to navigate for users on all platforms. Wix has a mobile app that allows you to manage features such as email campaigns and adding products from your iOS or Android device, however you are unable to edit your actual site from the app. Wix doesn't allow you to create an online store on their free plan. However, a great option is to use Ecwid as a third party ecommerce platform to sell products for free on your Wix website.
Professionalism
Wix websites look responsive and load quickly. The paid plans have zero Wix branding which makes your website look clean and professional. Just becarful when using the Wix editor as it's quite easy to make design mistakes. This impacts your overal site Professionalism. Unfortunately you will always have Wix branding on your website unless you upgrade to the Combo plan or higher.
Technical support
Wix offers 24 hour customer care for all plans through a chat support option for quick support. They offer priority support for premium website and ecommerce plans. They also offer phone and email support, a help centre with articles categorised into different topics and 'Wix learn' that offers tutorials, webinars and courses. Wix manually updates software, so you don't have to worry about that when an update is due.
Key features

Large variety of templates to choose from
Wix App market
Built with ADI option
Integrated marketing tools
Disadvantages

Not suited for larger companies with a lot of content and custom requirements
Unprofessional branding on free plans
Best for

Businesses that want a powerful and user-friendly website
Small and local businesses or freelancers wanting an all-in-one website platform to establish an online presence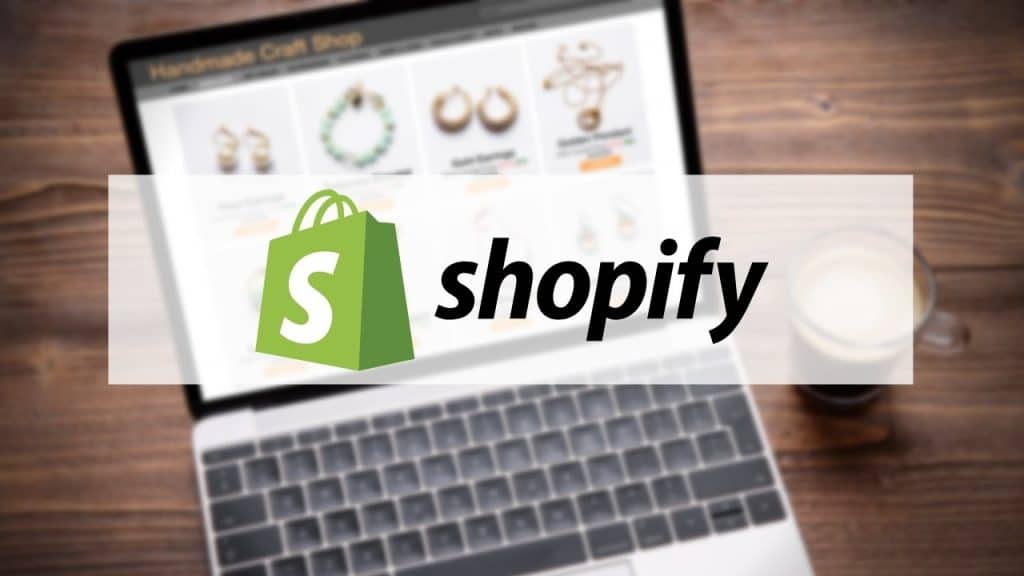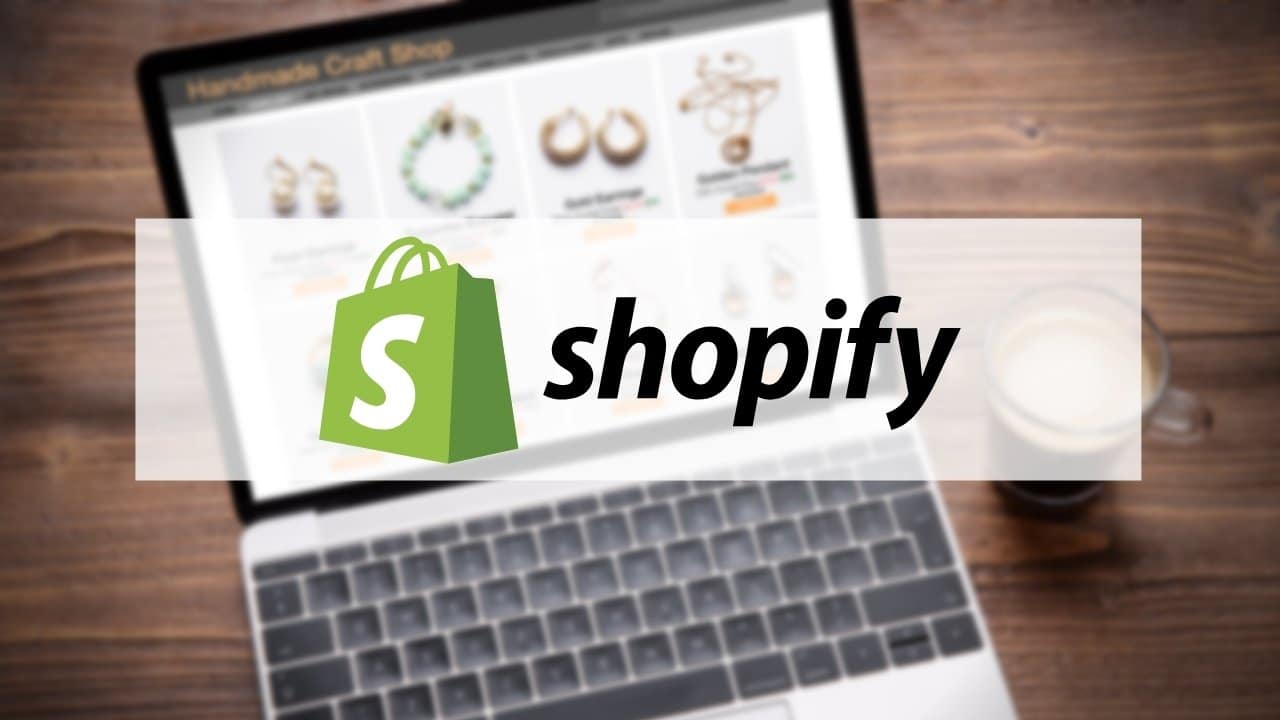 Best For

General Ecommerce

Free Plan

No

Price

$29 usd/mo
$299 usd/mo

Promotion

14-Day
Free Trial
Shopify is a popular ecommerce/online store builder with over 800,000 users worldwide. Shopify is a popular choice for beginners to advanced users that want to easily set up an ecommerce business with a fully functional content management system (CMS).
Shopify offers over 70 themes to build from and stands out with one of the easiest-to-use platforms for quickly creating an online store and integrating your store across other channels and tools such as eBay, Facebook, Amazon and others. Simply sync any app, channel or tool with Shopify to streamline systems and reach more customers.
The Shopify dashboard user interface is our favourite among website builders, offering the ability to easily manage your store, apps, customers, emails and view and manage detailed analytics and more. 
You can view your customer's order history and shopping habits, and 'customer groups' that categorise customers to help identify group trends for your products. 
Shopify makes it super easy to add and manage products and offers dropshipping capabilities (Shopify – best platform for dropshipping) and marketing tools such as product reviews, social media integration, email marketing and built-in analytics.
Watch and learn how to create a Shopify store (Beginners Guide)
Basic
$29USD
Great for any new ecommerce businesses. You are able to sell an unlimited amount of products, sell on social media and offer gift cards, discounts and the abandoned cart recovery feature.
Shopify
$79USD
Best for businesses that are wanting to scale and grow. You are able to access more features such as international pricing and reports.
Advanced
$299USD
Allows advanced reporting, custom pricing and a smaller transaction fee on external payments.
Unfortunately, Shopify doesn't offer a free plan, however, they do offer a 14-day trial and a 10% discount on annual plan payments.
None of Shopify's plans includes a custom domain name. Also, many of the apps that you can integrate with your store do cost money. Therefore, if you have many apps, your monthly costs will go up.
In saying that, Shopify in my opinion is the best 'premium' ecommerce builder for most ecommerce businesses.
User-friendliness
Shopify is exceptionally easy to use, and only takes a few minutes to set up and create an online store. You are able to access free or paid themes and simply edit these to your liking when building your website. It is very difficult to make a mistake with Shopify's structured page editing tool, however this limits your customization options unless you have coding experience.
Responsiveness
All of Shopify's themes are extremely responsive across devices, and enable you to edit the mobile or desktop version directly by simply switching between modes when editing your theme. This allows users to easily access and purchase products from your store from anywhere. They have a mobile app so you are able to edit and manage your store on your mobile device.
Professionalism
Shopify allows you to switch the language of your theme by simply editing your language in the editor. They have also recently improved the ability to enable and switch between multiple languages on your website which is available with all plans. However you have to add a third party app such as Google translate or similar, so it certainly isn't the easiest to set up and manage. There is an automatic 'Powered by Shopify' branding that you can simply remove so your online store will always look professional no matter what theme you pick.
Technical support
All three plans offer 2 hour email, phone and chat support. They offer a help centre on their website where they have categorised how to start, sell, manage, market and expand your ecommerce business that are extremely straightforward to grasp. In addition to this, they have a 'Shopify Community' section where you are able to engage in discussions between any other users. They have additional features to help you set up your business; including a logo maker, slogan creator, domain name generator, business name generator and much more.
Key features

Extensive app integrations
Extensive shop management tools available through desktop or mobile
Easy to set up, manage and use.
Templates are professional and built to drive sales
Disadvantages

There are no free plans available. Monthly prices increase depending on the apps you choose to use.
You will always have a to pay for a transaction fee for every conversion
Best for

All types of ecommerce websites no matter the type and size.
Ecommerce businesses that have many products and looking for at creating premium website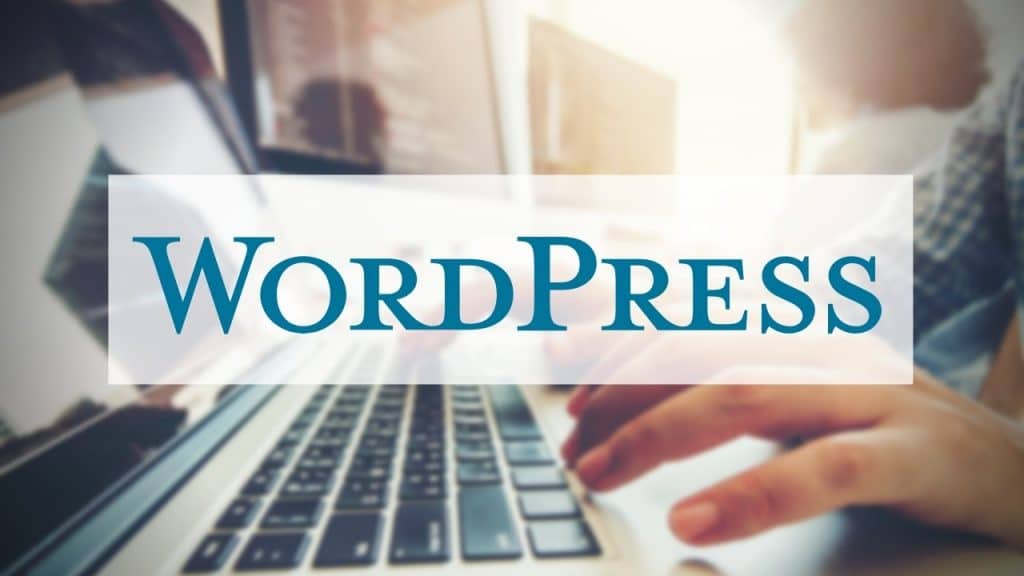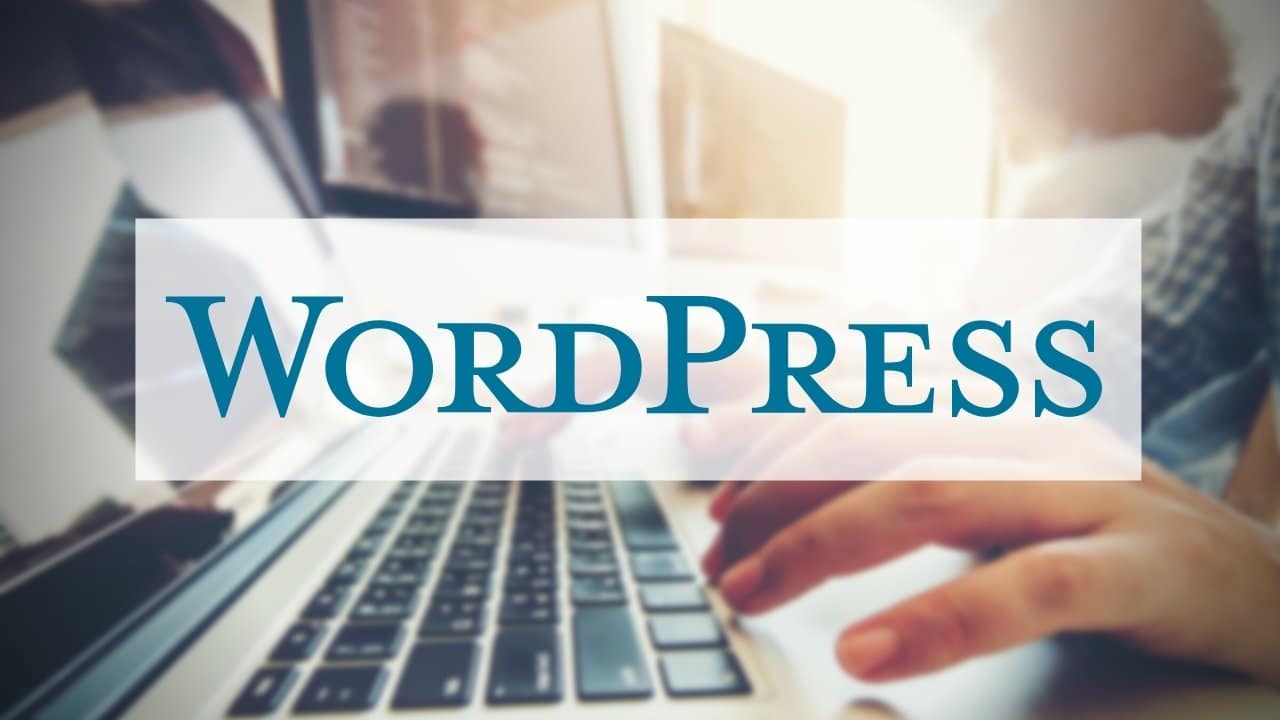 Did you know that WordPress hosts over 43% of the website's on the internet? Crazy right!? WordPress offers two different types of platforms which can often be quite confusing – Wordpress.com and Wordpress.org. 
Wordpress.com is an all-in-one website platform that allows you to simply build your website through the integrated WordPress platform, everything is taken care of and hosted by WordPress.com. On the other hand, Wordpress.org is a content management system (CMS) that allows you to install and then build a completely customizable website yourself using your own hosting provider.
Typically, when creating a website with WordPress.com, everything you need is hosted inside this one platform. However, with WordPress.org you need to choose a domain and hosting provider and install WordPress and an easy to use themes (Divi theme is one of our favourites).
It can be confusing to identify the differences between the different platforms for many. However, there are four main differences between the two. These are domain names, hosting, maintenance and security. We will break down the differences between the two so you can determine which is the best solution for you and your business.
Both options allow you to create a website for any type of business, whether that be a blog, online store, or a small information-based website using a drag-and-drop block builder (basically, you can build your website on the front end or back end).
Learn how to navigate WordPress here (Beginners Video Guide).
WordPress.com is more limiting and WordPress.org offers complete design freedom. Both platforms allow you to create a successful eCommerce website if you want to sell products through the use of the plugin (feature adding tools) called Woocommerce. WordPress has over 50,000 plugins to help with security, improve visibility on search engines, and add live chat and other features to your website. These plugins are accessible through both platforms, however, are limited on Wordpress.com depending on what paid plan you have.
I recommend using Elementor Cloud if you're looking to create a stunning and full-featured website with WordPress.org. Elementor takes care of all the technical barriers to building a WordPress website so you can focus on creating. 
Learn how to create a free website with WordPress.com here.
Learn how to create a premium website with WordPress.org here.
Free
$0USD
WordPress.com offers a completely free plan. However, you cannot use plugins on the free plan. Also, you will not be able to connect a custom domain with the free plan.
Personal
$6USD
You get free domain for one year, and have the ability to collect payments and remove Wordpress branding from your website.
Premium
$10USD
Their most popular plan for freelancers. You have access to more features such as the ability to earn ad revenue, access to premium themes and Google analytics and able to upload videos
Business
$27USD
This Unlimited business plan is the best plan for small businesses. You have access to advanced SEO features, additional plug-ins and site back-ups.
Ecommerce
$48USD
Best for any ecommerce business wanting to create an online store. You are able to accept payments in over 60 countries, have access to premium design options for online stores and easily integrate with international shipping companies.
Free
$0USD (sort of)
There is no charge to build a website using Wordpress.org! However, in saying that you do have to pay for seperate hosting, domain names and premium plugins as well as themes. Essentially, it can become quite costly per month depending on your website size and requirements. You may also find yourslef spending a lot of time if you are not familiar with how to navigate WordPress.org. If you want to create a complex, stunning and full feature website with complete cusomization freedom than WordPress.org is for you.
Wordpress.com
If you decide on the free plan, you are able to access over 100 free themes and are able to make slight edits to these using the drag and drop builder. The free plan is a great option for beginners as there is limited customisation freedom resulting in users being less overwhelmed by an array of options. You are able to simply create a website, blog or online store without any coding expertise and Wordpress offer amazing page builders and themes such as the divi theme or elementor page builder on their paid business plan. Both divi and elementor use visual drag-and-drop block builders to create and edit your website pages from the front end of your website.
Wordpress.org
This is a little bit more tricky if you are a beginner as you have to purchase your own domain name and hosting package as well as manually install WordPress. You also have to manage, maintain and generate your site on your own. Similar to WordPress.com your also able to use free or paid plug-ins that are easily accessible such as divi and elementor mentioned above, plus many more. WordPress.org gives you more freedom to create your dream website although you will encounter some technical barriers and may need to upskill. Again, Wordpress.org allows you to have absolute freedom and control over your website, and you're able to customise it as much as you like, as well as have the full flexibility and control of SEO options and the monetization of your website.
Wordpress.com
Wordpress.com as an all-in-one platform offers relatively fast hosting which is also knowen to be secure. Your website will automatically be mobile responsive. Most themes are responsive on wordpress.com, allowing users to easily navigate and use the website no matter what type of device (desktop, tablet or mobile) they are viewing it on. Plugins are easy to install and use to add features to your website.
Wordpress.org
Like Wordpress.com, you are able to install plugins and themes to enhance your website. However, with WordPress.org, there is a higher chance that your plugins and themes could clash resuling your website looking distorted or even worse... go down. Also, due to the extensive design freedom you have, it can sometimes be challenging to ensure that your website is reposnive accross devices all the time. However, becuase you have complete freedom over the responsiveness we will still give this a four star.
Wordpress.com
Allows you to change your website language, allowing users to access your website from anywhere in the world for an international customer base. If you are using the free plan on Wordpress.com, your domain name will always include 'wordpress.com' at the end, however you won't have this issue if you opt for a paid plan.
Wordpress.org
Because you are using your own hosting site and domain name, you will never have any unprofessional branding on your website. This is a huge advantage as it improves professionalism and reputability of your business.
Wordpress.com
You don't have to worry about website maintenance as it is all taken care of with any plan you choose. In addition to this, they provide a range of technical email and live support on their website and offer forums, tips, webinars, courses, blogs and updates. The support is highly extensive for any assistance and increases depending on what plan you have.
Wordpress.org
With WordPress.org you have to manage your own website, updates, security issues etc. Ideally, you will want to have a hosting provider that can look after your website and help you with monthly backups and website updates.
Overview:
Both WordPress.com and WordPress.org are great options for any type of online business, but for different reasons depending on your needs and wants. If you want a simple, easy option to get your website up and running and like the option of having a free plan, WordPress.com is likely the best option for you.
However, WordPress.org is for you if your looking to create a professional website with zero limitations and are after complete flexibility and control over specific website requirements. Also, you must be confident in (or have the help) setting up hosting, choosing and connecting a domain and installing WordPress.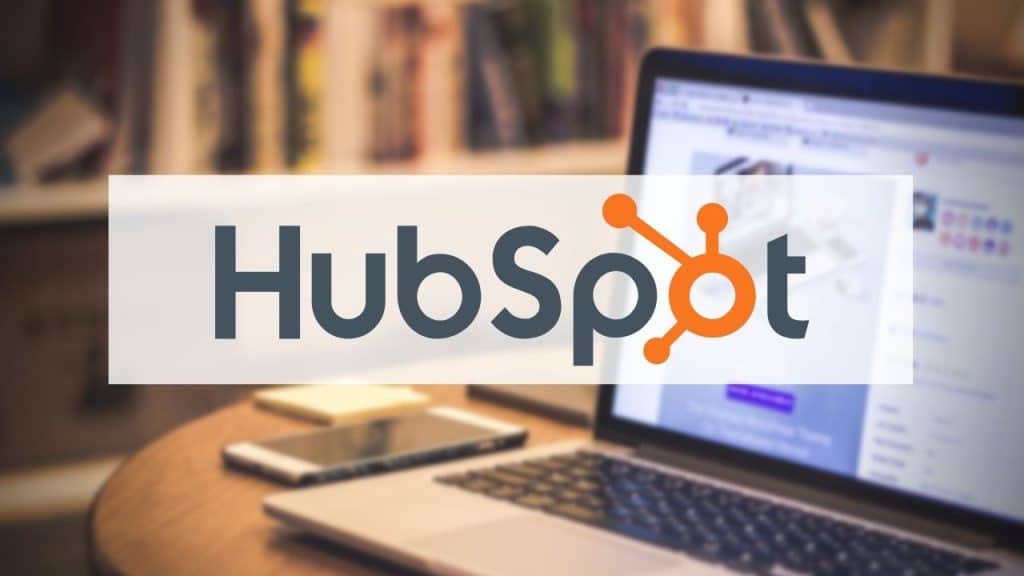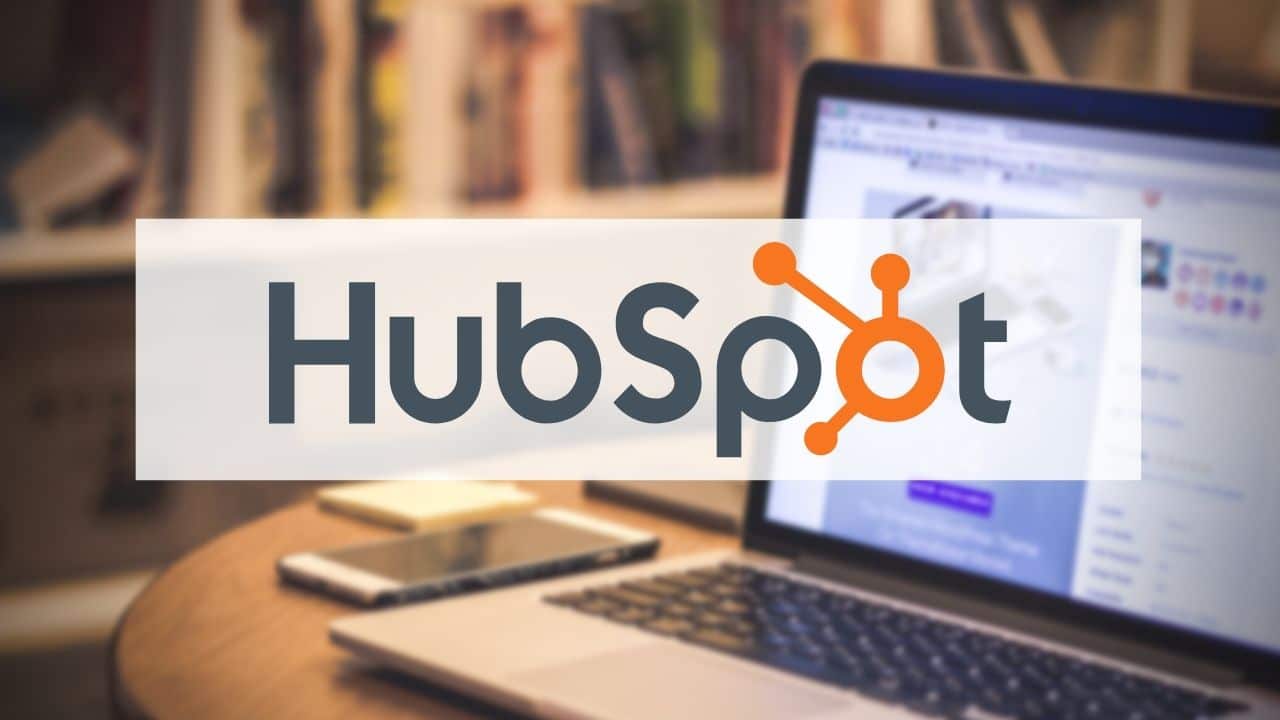 Best For

Business Growth

Free Plan

Yes

Price

$23 usd/mo
$1200/mo

Promotion

Complete
Free Plan
HubSpot is one of the most popular global marketing platforms for all shapes and sizes of businesses.
Currently, they help an incredible 143,000 customers in over 120 countries thrive online. They are one of the most well-known CRM (customer relationship management) platforms in the game, offering five different 'hub' plans – marketing, sales, operations, service and CMS (content management system).
Not only can you build a FREE website with HubSpot, but you can seamlessly integrate your website with the HubSpot CRM. This allows you to engage in email marketing, create landing pages, manage contacts, tasks, your sales pipeline and more (All on the free plan too!).
HubSpot really is a one-stop shop, where you can find everything you need to grow your business under one roof.
HubSpot stands out from the crowd as they provide a huge range of really powerful and extensive features, and what's even better is the majority are available on their free plans!
This is amazing and game-changing for small businesses or beginners. 
Their newly launched free CMS plan is no exception. You can create your own website with absolutely zero technical skills by simply selecting from their customizable, professional pre-made templates. Then you can use their dynamic drag-and-drop block builder to create your website pages.
If you are a larger business (or scaling to become one!) or need advanced features, you can simply upgrade at any time to one of their premium plans. However, we believe the free plan is more than sufficient enough for small businesses.
Learn how to use HubSpot's website builder (CMS Starter) here.
If you're also interested in learning how to use HubSpot's free CRM, you can get started here.
Free
$0.00USD
Drag and drop editor, themes and templates, up to 25 website pages and one blog all with hubspot branding attached, landing pages, mobile optimization. Monitor website traffic and you get access to the app marketplace, premium hosting and security.
CMS Hub Starter
$23.00USD
Removal of Hubspot branding, 50 web pages, Facebook messenger integration and access to dashboard reporting. You also can access email marketing, bots, forms, 1 shared inbox, 5 active lists and 1000 static lists, 1:1 support and up to 5 currencies and 1 shared inbox.
CMS Hub Pro
$360.00USD
100 blogs, 10,000 web pages, unlimited sub domains, multi-language page versions and custom website traffic analysis. You also get to access advanced SEO recommendations, advanced Facebook messenger integration and bots. Leverage the 25 reporting dashboards, 30 currencies and add up to 1 million products.
CMS Hub Enterprise
$1200.00USD
Advanced multi-language page versions, additional landing page features, 50 reporting dashboards, 200 currencies, additional dynamic personalization and features.

User-friendliness
To get started, all you need to do is sign up to HubSpots free CRM plan through their website. If you already have an account, you can simply sign in. This will take you to your CRM dashboard. From there, just click on the 'Marketing' tab, then 'Website'. This will take you to where you can start setting up your free CMS hub and here you can build your website. You can select and easily customize your theme using HubSpot's intuitive drag and drop builder to change the font, colour, text and layout to what best represents your brand. HubSpot also provides an editor 'demo', so you can play around with all of their features before diving into the real deal. Once you have finished editing your website, you can easily publish it and finally, connect your domain. You will automatically be given a HubSpot domain, however you have the option to connect your site to any domain that you already own. HubSpot guides you every step of the way when creating your website, so you can be rest assured that by the end of it you'll have created a stunning and professional website. We also love that you can upgrade to a paid CMS plan and your dashboard interface will always stay in the same format! We recommend using HubSpots CMS tool if you already use their CRM software or are loooking for one. The seamless integrations make HubSpot a popular option for building your online infrastructure. The HubSpot app is a game changer and its free (use this app to manage your business on the go)!

Responsiveness
All of HubSpot's themes are mobile responsive on all plans, which is incredible for reaching audiences who are out and about or on the go. You can double check this by simply viewing your theme in desktop, tablet or mobile view when previewing your page. In addition to this, you can even edit the general optimization of your theme, and HubSpot will even tell you if there is something lacking on your page. This way you can be fully assured that your website is optimized, even if you are a newbie!

Professionalism
You will unfortunately have HubSpot branding on your blog, website pages and forms that you can't remove on the free plan. However, If you opt for any paid plan, you can remove the branding on everything, leaving you with a super impressive and professional website. All plans have access to 'multi-language content creation'. This allows you to create 'In-language' variants to your web pages and blogs - we think this is pretty snazzy. However, it is important to note that this feature does not include landing pages on the free and starter plans. In addition to this, the professional and enterprise plans offer advanced testing options for your multi-language content like A/B testing, so you can test what content is better for performance. Finally, you can also create up to five different page versions on the enterprise plan - we think this is super snazzy! The paid plans support multiple currencies too which is always a bonus for businesses with a global audience.

Technical support
Unfortunately, HubSpot doesn't provide any one on one technical support on the free plan, however you can access all of their incredible online forums in their 'Community', their free courses in their 'Academy' and articles in their 'Knowledge base'. They provide a huge range of support in these resources, ranging from beginner to expert levels. If you opt for the Starter plan, you get one on one support through emails and chats, and if you opt for the Professional or Enterprise plan, you will also get 24/7 phone support.

Key features

Excellent Integration with the HubSpot CRM which is packed with every tool you need to scale online
Easy block builder for crafting your website
Mobile app with extensive features to help grow your business

Disadvantages

The free plan has HubSpot branding on forms, pages and blogs that you can't get rid of unless you upgrade to a paid plan. Limited structural fredom and customizations
No email, phone or chat support is available on the free plan

Best for

Sales focused businesses
Users that are after a website builder that is super easy to use
Businesses that require an all-in-one hub for managing EVERY area of thier business.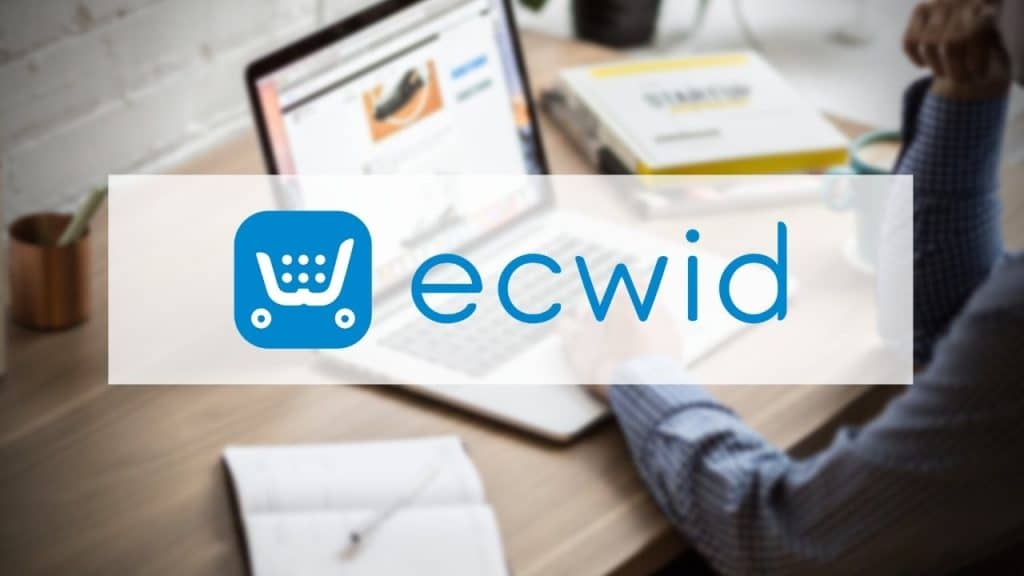 Best For

Basic Ecommmerce

Free Plan

Yes

Price

$12.5 usd/mo
$82.5 usd/mo

Promotion

Free Plan
Forever
Ecwid is a website builder and eCommerce store that can simply integrate your existing website (for free) or you can create a new store with Ecwid.
The best feature that Ecwid offers is the ability to integrate the Ecwid online store with other website builders such as Wix, Squarespace and Weebly and Google Sites.
You are also able to integrate Ecwid with other sales channels such as Facebook, Instagram, Amazon, eBay and more to drive sales and reach more customers.
They also offer features such as dropshipping, automatic tax calculator and coupon codes and offer an app market for additional features and integrations.
Ecwid is a great platform for small businesses on a limited budget that want to sell products effectively. Also, if you already own a website, you can seamlessly embed Ecwid into your website to sell products on your existing website.
Learn how to embed Ecwid's online store onto Wix here.
Learn how to embed Ecwid's online store onto Google Sites here.
Free
$0USD
Able to upload up to 10 products, however you are unable to use it in conjunction with other sales channels such as Facebook, Instagram or eBay. Although, you are able to integrate Ecwid with other website builders.
Venture
$15USD
This is the best plan to get started on. You can sell up to 100 products, get access to the mobile app and their app market, SEO and social media tools and chat support.
Business
$35USD
Your able to upload up to 2500 products and access more features such as abandoned cart recovery, product dimensions, 2 hours of custom development and more support.
Unlimited
$99USD
No limits to the amount of products you can sell, access to their POS system, priority support and more hours available for custom development.
Basically, in terms of the paid plans, you are able to integrate your ecommerce store with Facebook, Instagram and eBay stores on all of their paid plans.
If you're thinking about getting started with an online store, then Ecwid is for you (Ideal for basic eCommerce requirements).
User-friendliness
Easy to get started. Once you have added your first product, you can start selling right way! You don't have to have any coding knowledge to create your site, all you have to do is edit the specific blocks elements from premade sections. You can also easily add blocks for additional page sections in just a few clicks. There aren't a huge amount of templates or customisable options to choose from which is good for beginners. You also have the ability to use their colour adaptive option that picks colours for your store depending on the style you have. You can create your own theme if you are more experienced. If you are wanting to integrate your online store to another website, you are able to easily do this in minutes.
Responsiveness
All of the templates are mobile responsive, allowing users to access your website on both their desktop or on mobile. Ecwid also has a mobile app called ShopApp which is synced to your online store for both iOS and Android users, allowing customers to shop from your store anywhere. This is available on their paid plans.
Professionalism
Ecwid's templates are very simplistic and minimal. They are a single page website which is great for businesses with limited information or limited products. Unfortunately, you will have Ecwid branding on your website if you have the free plan, but are able to remove this on the paid plan. Ecwid has 53 language preferences available. They automatically translate information such as 'add to cart' depending on your location, and you are able to add in manual translations for product items. This is all included in your paid plans.
Technical support
Ecwid offer different levels of support depending on which plan you have. Their free plan has access to email support from Monday to Friday and live chat after the first 30 days. On their paid plans, you are able to receive a call back option for phone support and higher paid plans have custom development hours and priority support. Ecwid also offer webinars, e-commerce guides, tutorials and forums on their website that are available for all users.
Key features

Easily integrated with other websites to create an online store
Great multilingual website ability without any additional apps
Easiest to use eCommerce (online store) website builder
Disadvantages

No analytic reporting available unless you integrate a third party app
Limited template options
Best for

Small businesses looking to start selling products online (quickly and with ease)
Businesses wanting to add an online store to their existing website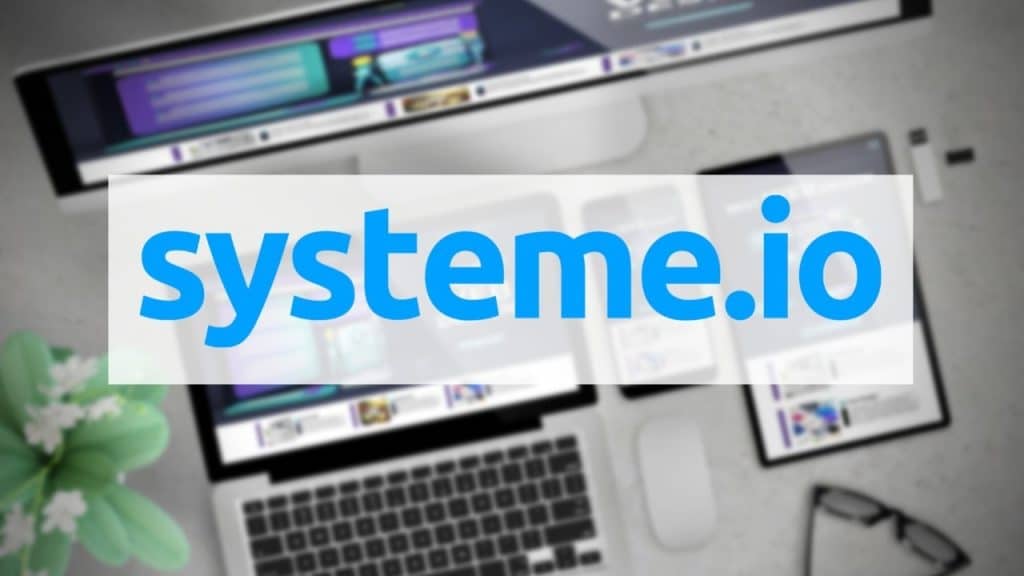 Best For

Sales Funnels

Free Plan

Yes

Price

$27 usd/mo
$97 usd/mo

Promotion

Unlimited
Free Plan
Systeme.io is an all-in-one marketing platform for driving conversions. Systeme.io is unique as they provide the ultimate sales funnel builder (a sales funnel is a multi-step page website usually with a single focused call to action).
A sales funnel is like a website, however, purely built to drive conversions through multiple stages.
Systeme.io allows you to build multiple sales funnels on every plan with the easy-to-use sale funnels builder. Sales funnels are great for businesses that sell physical or digital products and want to optimize for conversions.
Learn how you can build a sales funnel with Systeme.io here.
In addition to building a sales funnel, you can also build a full website, create an online store, create a blog, engage in email marketing, create online courses and manage affiliate programmes all in one platform (Talk about value-packed!).
Systeme.io is ideal for businesses that sell a handful of products (digital and physical). Instead of creating a website with multiple pages, a sales funnel can be a more appropriate and effective solution.
Free
$0USD
Access up to 3 sales funnels and 10 sales funnels stages, plus access to unlimited emails and 2000 contacts. Simply integrate payment method like PayPal to recieve payments. Also access one email campaign and other simple marketing tools. The free plan gives you 24 hour support too. You cannot find a better free plan!
Start up
$27USD
Access up to 5 sales funnels, 50 sales funnel steps, more blogs, courses and other marketing tools.
Webinar
$47USD
This gives you access to all the features but on a higher scale with the addition of webinars.
Unlimited
$97USD
Unlimited access to all the incredible marketing tools.
Systeme.io offers a 30% discount if you pay annually rather than monthly.
The best thing about Systeme.io is rather than paying for multiple tools and software, you can access EVERYTHING you need to launch your business online (One product solution for all your marketing needs).
User friendliness
Having all of your marketing tools in one place is perfect for beginners, and is a huge benefit as it means you don't have to invest in and familiarise yourself with multiple marketing tools. Systeme.io makes it very easy to create and integrate your own sales funnel, website and more together on one platform. You don't need any technical skills to create your sales funnel website. It only takes a few minutes; they offer customizable templates and a drag and drop editor. Although, it can be quite overwhelming the first time when customizing and linking the different sales funnel stages together.
Responsiveness
You are able to use the mobile editor icon when in the editing page section on Systeme.io to make your page more mobile responsive. This won't change the computer version of your page. You are also able to make something only visible in either the mobile or desktop version if you wish. The overall responsiveness is slighly stif in my opinion when you launch your sales funnel online.
Professionalism
The platform only supports up to 8 languages, You are able to remove the systeme.io affiliate badge if you have a paid plan by simply removing it in the settings of the editor. Unfortunately, you will not be able to remove this if you have a free plan.
Technical support
Systeme.io provides technical support on their website and aims to respond to you in under 2 hours every day of the week with any plan you opt-in for. They also have many articles on their 'help' page that are broken down into specific topics in relation to what marketing tool you are having issues with and have the option to send an enquiry form directly to them if these articles haven't answered your questions. They offer online coaching that is available on the Unlimited plan.
Key features

Extensive features are available on their 'forever' free plan
Up to 3 sales funnels on the free plan and more on premium plans
Saves your business money by having everything in one place
Disadvantages

Can be overwhelming with the many tools Systeme.io offers for beginners
Limited design freedom
Best for

Businesses selling both physical or digital products and want to focus on driving sales with a sales funnel rather than a website.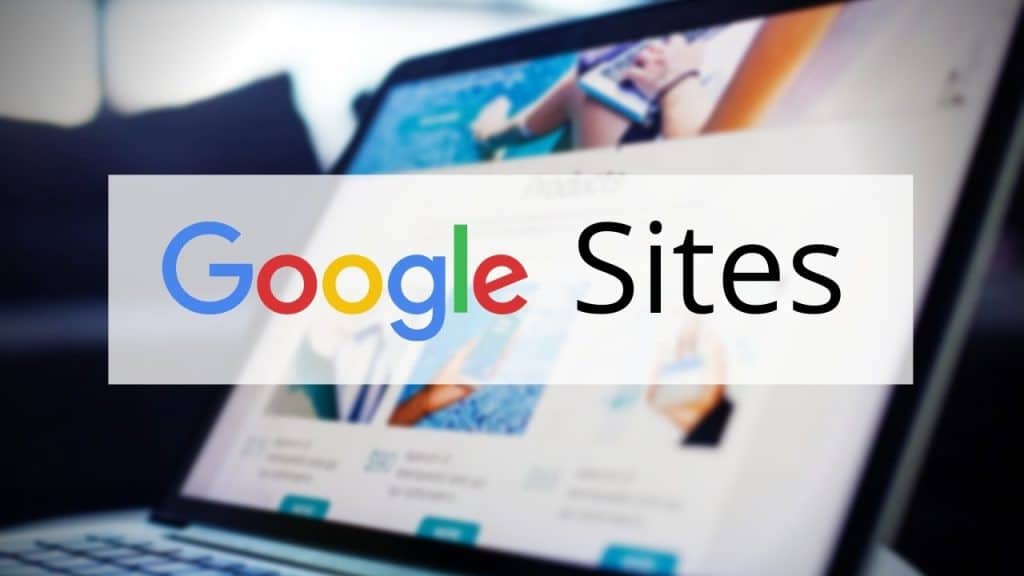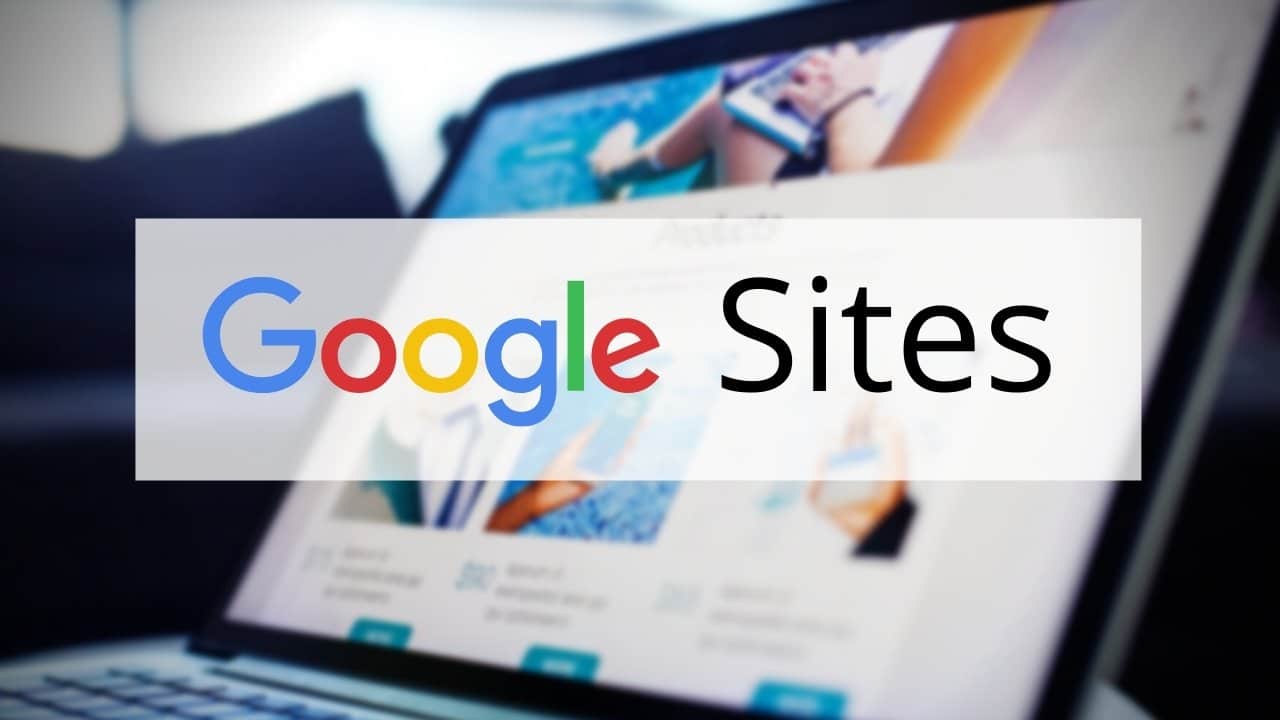 This website builder is found right inside your google drive. Whether you have a free Google account or a paid Google Workspace account, you can access Google Sites for free!
Google Sites offer dozens of different business templates depending on the type of website you want to create. Alternatively, you can create a website from scratch.
This is the EASIEST website builder to use in our list. Simply create a single or multi-page website depending on the type and size of your business.
Learn how to create a website for free with Google Sites here.
One thing I love about Google Sites is the ability seamlessly integrate other google Apps into your website. This includes Google Maps, forms, documents, slideshows, videos and more. Google Sites is ideal for basic information-based websites and for those that just want to spend a few minutes learning how to use Google Sites.
Google Sites also allows you to embed an online store (to sell products online) into your website using Ecwid for free! You can learn how to do this here.
100% Free!
$0USD
Completely free for google users. However, if you want to connect a custom domain name with Google sites, you will need to purchase a domain name. Basically, there are no risks involved in creating a website through Google sites, as you have no monthly or annual payments to keep on top of, or features you may want to use that are outside of your budget. Everything is accessible without a price tag attached, meaning you are able to allocate funds elsewhere to help your business succeed.
User friendliness
The sign up process for Google sites is easy if you already have a Google account. If you don't have an account, then you will need to create one. You can do this for free following the simple, straight forward sign-up process. Once signed in to your account, you simply have to navigate to your google drive to access Google sites and sign up. You are able to create a website from scratch or from templates. Building a website with Google Sites is super easy! Simply drag and drop the elements from the right hand side and edit the content directly on your website.
Responsiveness
As Google sites is a google product, it is very fast. Your website is automatically mobile responsive. Google Sites offers basic features and limited control over the design and website page layouts. This is good for the overal responsiveness of your website as it is nearly impossible to screw up your website! Although, this also mean you are constrained by the design and layout restrictions. You'll find that you cannot design the pages exactly how you want to.
Professionalism
There are only a handful of templates available and you have limited customization options and freedom when designing. This means your website may end up looking similar to other Google websites. Therefore, it's hard to stand out with a unique website using Google sites.
Technical support
Because Google sites is super easy to use, it's very rare that you will need technical support. The support isnt great with Google Sites and you only really have access to community forums where you can ask questions about any specific problems you have.
Key features

Everything is in one place - your Google account
Extremely fast and secure
Free for everyone!
Disadvantages

No online store features (unless integrating with Ecwid)
Limitation in the overal design
Best for

Information based BASIC websites. Also, businesses that love using Google products.
Businesses that need a basic website built quickly and without hitting a steep learning curve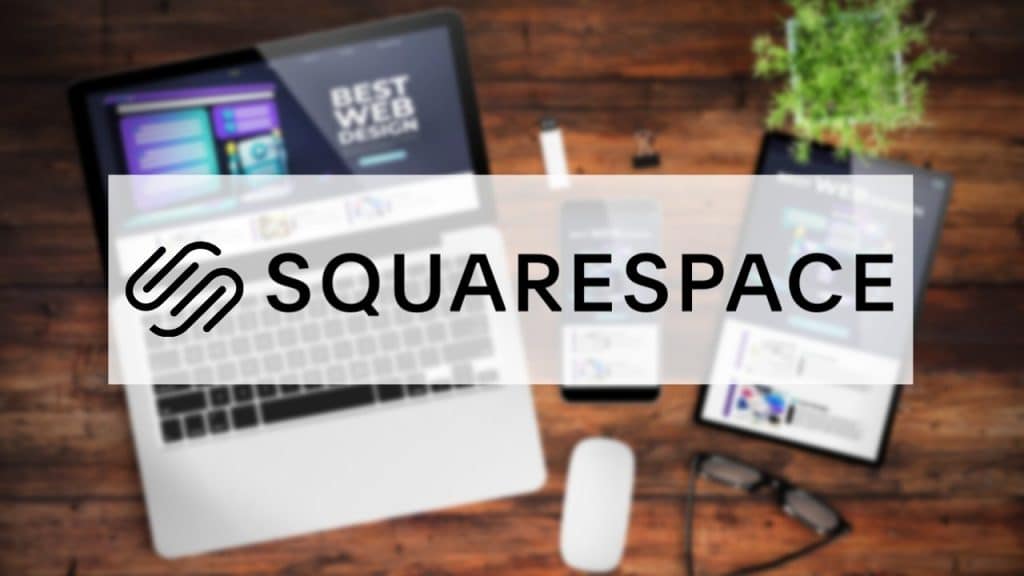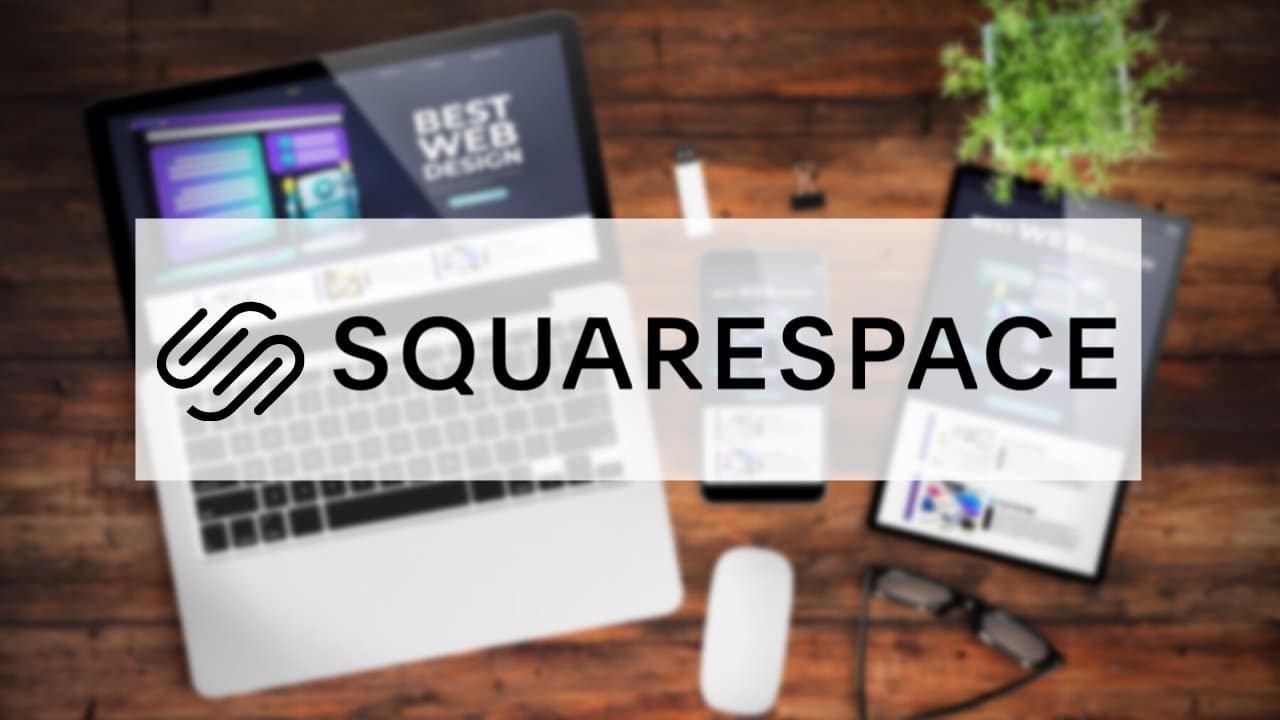 Squarespace is an up-market and creative website builder that is ideal for an Ecommerce business and creative or attractive business types.
Initially attracting creatives with their sleek, fresh and visually appealing designs, Squarespace now hosts millions of different types of businesses around the world.
They pride themselves on offering over 100 stunning, polished templates and an easy-to-use structured website builder, allowing anyone to create a stunning website.
Squarespace advertises itself as an all-in-one solution for your website's needs in addition to building your own sleek website.
They allow you to sell products and services, create your own logo, schedule appointments, engage in email marketing and use their social media tools. Similar to Wix they offer impressive website analytics, search engine optimization tools and more.
Watch our complete Squarespace tutorial here to help you get started.
Personal
$14.00USD
Comes with a domain name, unlimited bandwidth, 30 minutes of video storage, access to squarespace extensions and SEO features and allows two contributors.
Business (Popular)
$23.00USD
Most popular plan. Able to have unlimited contributors, advanced customisation and website analytic features, Access to basic ecommerce features with a 3% transaction fee and can sell unlimited products.
Basic commerce
$27.00USD
Access to full ecommerce integrations. No transaction fee and access to features such as giftcards, point of sale and the ability to sell on Instagram.
Advanced commerce
$49.00USD
Access to all basic and advanced ecommerce features with advanced marketing tools.
Squarespace, unfortunately, doesn't offer a free option for building your website, however, you are able to try their plan for 14 days to see if Squarespace is the best fit for you and your business. Also, you are able to receive a 25% discount if you pay annually.
User-friendliness
Simply pick a template to build a website that is most suited to your business from one of their many professionally built website templates. Templates are displayed into different categories such as; popular designs, blogs, restaurants, and many more. You are able to customise, delete or add specific pages as you like with their easy to use in-built editing drag and drop feature with premade sections, blocks and elements, allowing you to simply modify your website to perfection. You are also able to edit your text with different fonts, colours and sizes. You will always have an aesthetically pleasing website no matter how many changes you make, or how much experience you have due to their structured building and editing tool. You don't have to have any coding or technical experience to create a beautiful website, however Squarespace enables the option of using your own code if you want more design freedom. They provide built-in analytics tools so you are able to easily see and track your site's data in one convenient platform.
Responsiveness
You can easily switch from desktop, tablet or mobile mode when you are picking your website template, allowing you to see from the very beginning how responsive the website will be before making any changes. They also offer a mobile application for both Android and iOS users to make changes and manage your website from your tablet or mobile phone.
Professionalism
Squarespace allows you to edit your website in any language and offers a multilingual website, however this comes with some limitations. You are only able to sell products in one currency type, and you are only able to see their built-in text in one language, which can affect things like dates on blog posts. Having a multilingual website can also affect your SEO. Squarespace suggests if you are wanting to avoid these issues, the best option is to create a separate website for each language. You will automatically have a 'made with squarespace' text at the bottom of each page of your website which you can remove by using the editor tool. All of Squarespace's websites are stylish, minimalistic and extremely visually appealing.
Technical support
All 4 plans offer 24 hour comprehensive support with a turnaround time of 1 hour. They also offer live chat, videos, help guides, webinars and a community forum that is all accessible through their website via their help centre. All information is broken down into topics, so you are able to easily navigate your way through to find what you are looking for. You can even 'hire an expert' if you want specific help in setting up your online business. You wont find better support from another website builder.
Key features

High level of support on all plans
Most stylish templates with a simple drag and drop editing tool
Fantastic Mobile app
Best for

Anyone wanting a visually appealing and unique website
Bloggers, podcasters or other creatives
Users that are looking for a premium website builder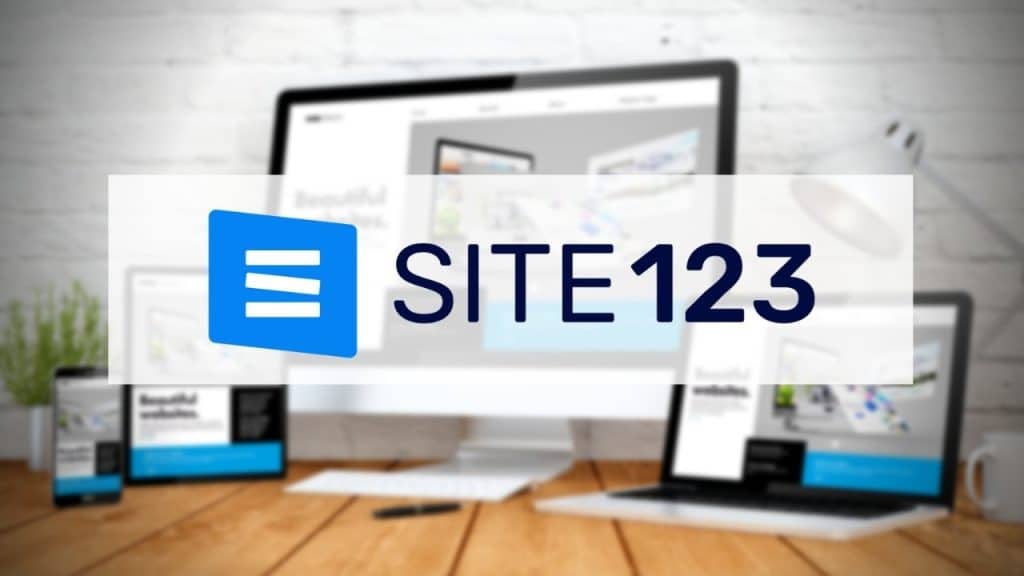 Best For

Non-techies Basic needs

Free Plan

Yes

Price

$6 usd/mo
$25 usd/mo

Promotion

50% Off
All Plans
Site123 is an easy, simple website building tool that enables small businesses or individuals to set up their websites quickly and effortlessly.
Site123 is best suited for information-based websites, however, it can also be ideal for blogs. They also offer online store capacity on their premium plans. 
Simply build your website in 3 easy steps – all you have to do is select a design, add your content and publish to get your business up and running within minutes. You can also access basic SEO, marketing tools and integration with Google Analytics.
Watch our complete video guide here that will help you get started with Site123.
Free
$0USD
Access to 250MB of storage, the ability to build a basic website with the visual editor and the ability to create a subdomain.
Basic
$12.80USD
Best for personal use. Their basic plan comes with 10GB of storage. No ecommerce capabilities but you can remove Site123's floating tag (more professional looking).
Advanced
$19.80USD
Allows more storage and 1000 mailing list messages and two mailboxes.
Professional
$28.80USD
Best plan to kickstart an ecommerce store. Ecommerce capabilities (500 orders per month only). Access to more storage, orders and mailboxes and you are able to get website statistics and credit card payments for your store.
Gold
$34.80USD
Most extensive plan for larger ecommerce stores wanting to grow their business (unlimited orders). Includes SEO features, abandoned cart recovery, wish list and store reviews.
You are able to get a cheaper monthly rate if you sign up for a longer fixed term. Site123 often have 50% off all their premium plans. The free plan is only really suitable for VERY basic websites with limited content.
User friendliness
Site 123 is extremely easy to use and is best for complete beginners. You simply pick what type of business is most suited to you, add your business name then sign up to create your website. Once you have signed up, you are able to add your content and edit the design. The layout will reflect what type of business you chose when signing up. They offer a content management system instead of a drag and drop editing tool which is unique to a lot of other website builders. You are able to edit each section by changing the text, font, images, position, colour, layout and style using the left side bar. There are over 40 free templates to choose from that will change the style of your website. When selecting to add more pages, it gives you great templates of similar pages that your website may need that you are able to edit which is great for beginners to make sure you don't miss anything important out. You are able to easily make changes to your content, however you are not able to integrate any code with Site123. This is amazing for beginners, but limits the customisation of your website. Site123 offers a feature called SEO Advisor, which is a tool that scans your website for SEO improvements. You are also able to access their website statistics tool that is available internally on their paid plans to easily monitor website traffic.
Responsiveness
You are able to edit your theme in both desktop and mobile mode, ensuring they are responsive and visually appealing for both. Unfortunately, they don't have a mobile app to edit and manage your website.
Professionalism
Unfortunately, with the free plan you have a floating banner and footer that you are unable to remove. You can only remove this with the premium plans. A huge benefit with Site123 is their additional language features that you can add on their three higher plans. You are able to add up to five languages, depending on what plan you select, and the system automatically will translate your page for you. There is also the ability to manually translate text. You are also able to add a new domain or subdomain name for each different language. Site123 is available in 20 different languages and a multi-currency feature is available on the gold plan.
Technical support
Site123 offers 24 hour live chat support on any plan from the editing stage to when your website is live. The support chat box will automatically pop up on any page you are visiting or editing, so you are able to easily type in any questions you may have at any stage. There is also a support centre available containing different articles broken down into specific topics that you are able to select. Site123 doesn't offer any other type of support such as email, phone or forums, however the live chat option is great for quick advice.
Key features

Extremely user friendly editing tool and set up process (3 steps!)
Great automatic multilingual options
Offers a free plan with the same level of support available as found on the paid plans
Disadvantages

Small template selection and limited layout customizations
Unremovable banner on free plans
Best for

Beginners with no coding or website building experience
Small businesses wanting to get online quickly for basic websites or for small online stores.
Businesses wanting an easy to use and hands off website builder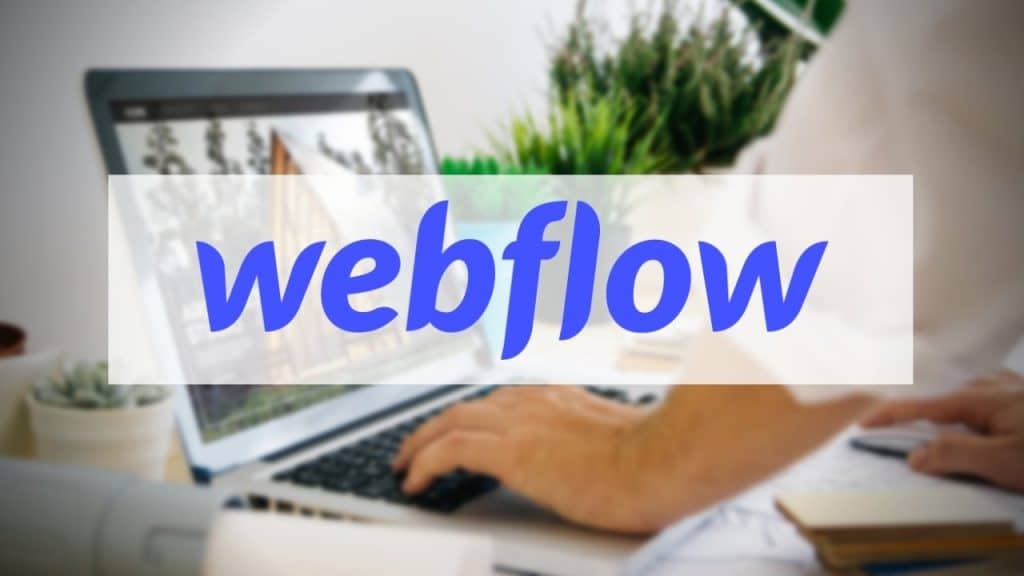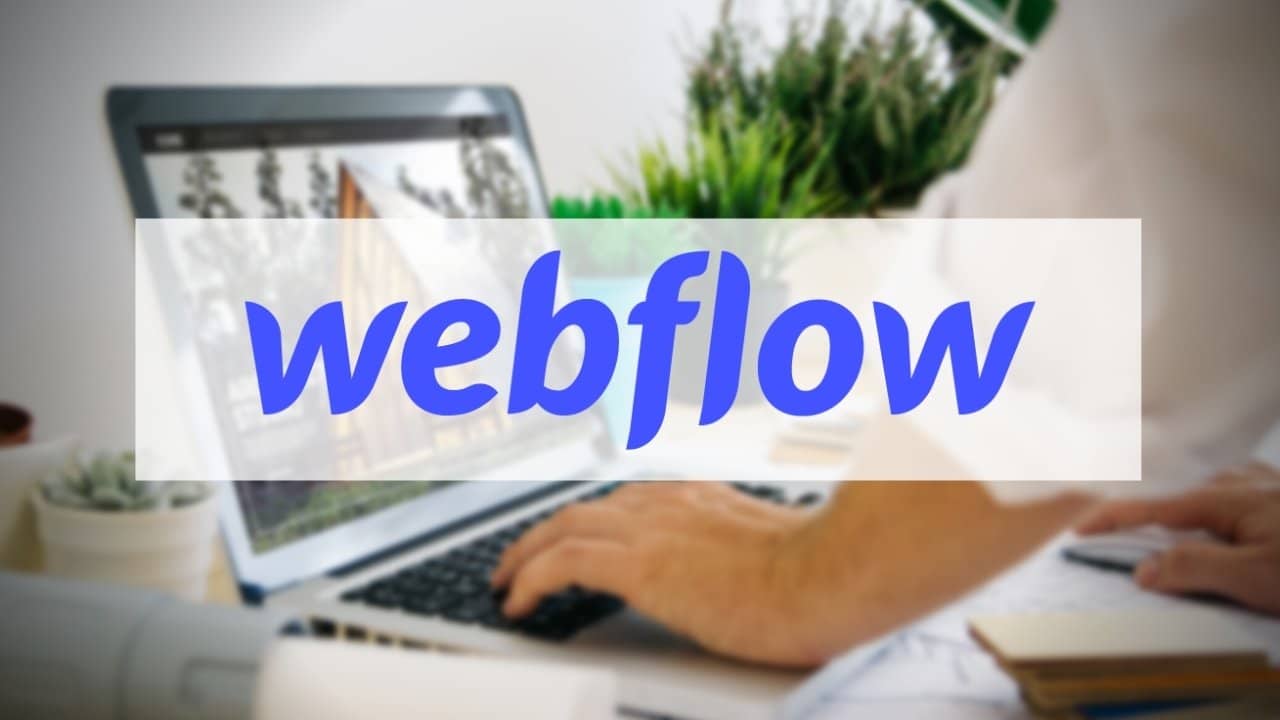 Best For

Customization

Free Plan

Yes

Price

$12 usd/mo
$212 usd/mo

Promotion

Limited Free
Plan
Webflow is a no-code website builder, currently attracting over 3,500,000 users.
They market themselves as a brand that is best for designers or teams wanting to create a unique, stunning and beautifully designed website without needing any coding knowledge.
Webflow is more of an advanced website builder that stands out by allowing users the flexibility to thoroughly design, customise and manage their website as much as they want to with the aid of an impressive content management system and visual editor tool.
Basically, their website editor (called Webflow Designer) gives you full control of the HTML, CSS and Javascript (all the technical coding stuff) but in an easy-to-use visual canvas. This reduces the time and complexities of creating a complex and feature-packed website.
You are able to set up an eCommerce site with its integrated online store option, and essentially anything you can think of. Webflow offers advanced SEO options and the ability to add in your own code for more experienced users.
Simply integrate Google Analytics and other analytical tools to track detailed website data.
Look at Webflow as a more advanced website builder that has taken all the coding that is required to build a custom website and has made this into a powerful visual website building experience.
Check out our beginners tutorial for helping you get started with Webflow here.
User-friendliness
Webflow's design editing tool gives you the freedom to build, edit and manage your website as much as you like. You are able to pick from over 100 pre-made templates if you have limited experience. Some of these are free and some you have to pay for. Webflow is made of HTML, Javascript and CSS which they have presented into a visually appealing and user-friendly building tool. You are able to see that your website is made up of boxes (your page) and within these boxes you are able to edit sections such as videos, text colour and font, images and forms to your liking. You are able to add over 100 pages to your website, and you are also able to change your margins, spacing, alignment and more in the editing section. This builder is moderately easy to navigate, understand and use. However, I would'nt recommend this option unless the user has a level of experience in creating websites. Webflow also has an option to 'open designer' where you can make further design changes by adding in specific code. This is far less user friendly than their standard editing tool and would need technical experience. Webflow can be a bit overwhelming for new users as Webflow offers so many functions and will take some time to figure out how the editor and other features work.
Responsiveness
You are able to edit in either desktop or mobile mode, and make specific changes to each mode to make it more responsive across different devices. Unfortunately, they don't offer a mobile app and you are not able to edit your site through your mobile.
Professionalism
Unfortunately, will have webflow branding on your site if you opt for the free plan that you can't remove. Because you are able to add code yourself through Webflow, you can achieve a unique, beautiful and professional design differentiating from others. However it can look unprofessional if you don't know what you are doing. You are able to create a multilingual site through duplicating your website and pages, however this and any changes you want to make must be done manually, which can be quite time consuming. You are able to integrate a translation solution called Weglot that automatically translates content for you, however Weglot can be quite technical to set up.
Technical support
Webflow offers email support. Their aim is to respond to everyone in 48 hours, and they prioritise responding to users on paid plans first. They also offer a huge range of articles, forums, courses, eBooks, blogs and more on their support page 'Webflow University'. This is very helpful especially for new users who may be overwhelmed or are having trouble navigating around Webflow.
Site plans – for small business websites (not for Ecommerce).
Free
$0.00USD
Enables you to get started and build a website with 1GB of bandwidth under a webflow domain name.
Basic
$12.00USD
Best for building a basic website. You receive a custom domain name and 50GB of bandwidth.
CMS
$16USD
Great for a blogging or small business website. Allows up to 2000 CMS items, more bandwidth and the ability to add other teammates to edit content.
Business
$36.00USD
More bandwidth, allows more editors and more CMS features. Ideal for business that want to scale.
Enterprise
Differs depending on needs and requirements
Offers all of these features plus other tailored features required to your specific needs.
Ecommerce plans (for online stores looking to scale).
Standard
$29.00USD
Allows 500 items, a 2% transaction fee and $50,000USD of annual sales volume. You also have access to all of the features from the CMS plan.
Plus
$79.00USD
Allows 1000 items, 0% transaction fee, $200,000USD annual sales volume in addition to all features on the business plan.
Advanced
$212.00USD
Best for larger ecommerce businesses. Allows 3000 items, no transaction fees, unlimited annual sales plus all features on the business plan.
You are able to save up to 30% depending on which plan you have if you pay yearly instead of monthly.
Key features

Ability to add your own code
Huge amount of support
Makes the complex and complicated simple
Work collaboratively with other users
Disadvantages

The pricing plans are quite expense in regards to the feature offerings. Ecommerce plans are over priced and limited to sales volume
Editor tool can be overwhelming for new users with limited web design experience
Best for

Experienced designers or teams who want flexibility in the specific design and layout of their website.