Search engine optimization or SEO is one of the most important marketing activities for optimizing your website for search engines like Google, Bing, and Yahoo.
There are plenty of businesses winning free leads and customers from search engines, so it makes sense to spend time optimizing so you can win there too.
The better your website is optimized, the higher your website ranks on search engines.
SEO will ultimately boost website traffic thereby growing your sales.
In this SEO guide for beginners, we'll help you generate significant organic traffic to your website by guiding you through 4 simple SEO tips to rank number one on Google.
SEO is not as hard as you may think and the fundamentals of SEO can be executed by anyone.  While you'll read articles about the "hundreds" of factors that Google will look at for example when ranking a site, the most important factors are not that hard to understand and implement.
Today, we are going to explain how as a beginner you can optimize your small business website to drive more leads and sales with SEO.
Tips to Rank #1 on Google
Let's begin with our SEO guide for beginners and help rank your website on the first page of Google's SERP:
1.    Identify the Keywords
First, we need to find your keyword phrases.
What you want to do is write down a list of keywords that you believe your ideal customer is searching for on Google to find your website, products, or services.
This really is crucial – search engines are like a scoreboard really, and we need to know what words and phrases we want to appear on the scoreboard for!
Ideally, you want to have between 5-10 keywords to begin with.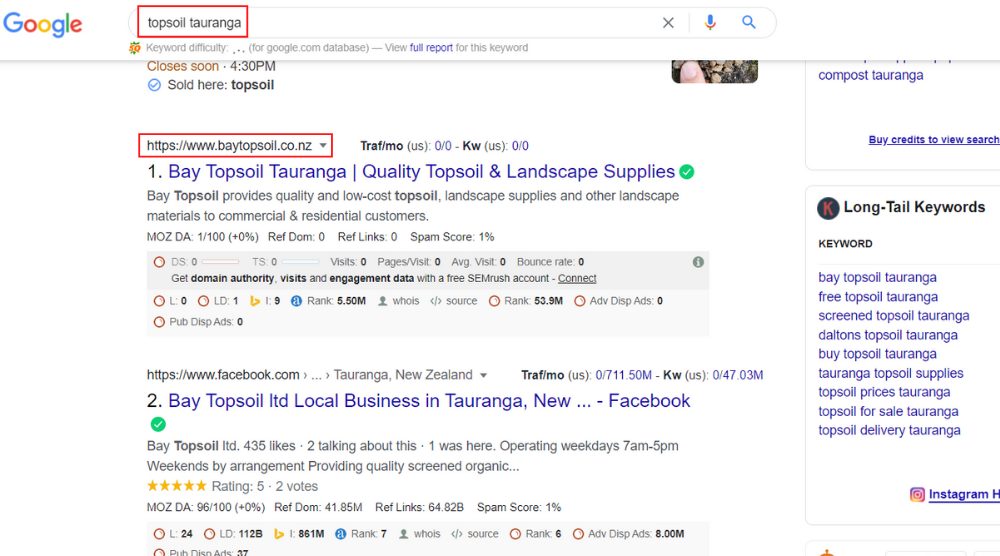 For example, you can see that our client Bay Topsoil ranks #1 on Google search for the keyword phrase 'topsoil Tauranga'. This is an important keyword that we wanted to rank this website high for on Google search.
We know it's an important keyword, because we've also surveyed real customers of that business, to find out exactly what THEY put into Google when trying to find that service.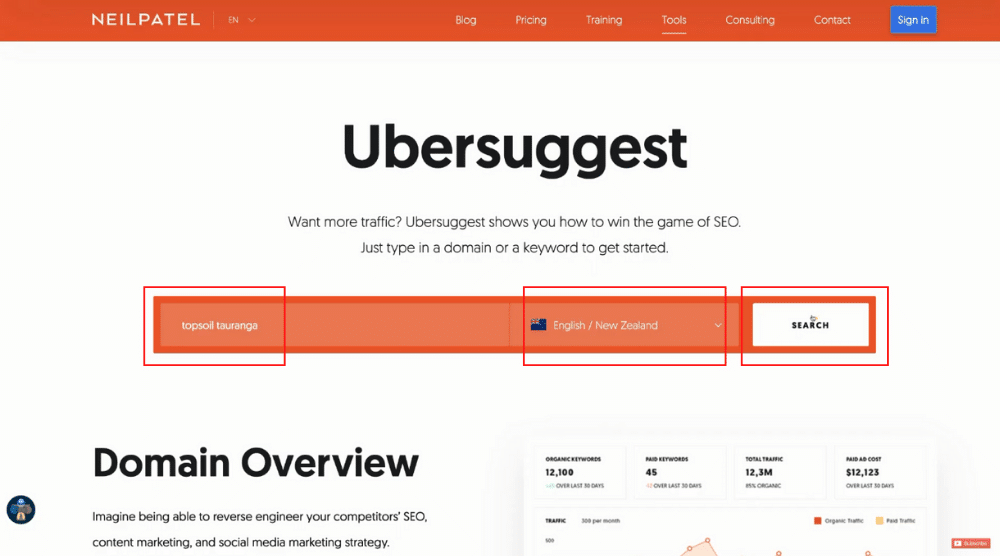 What you want to do is take these 5-10 keywords and head over to Ubersuggest.
Now, add your first keyword that you believe your customers are typing in on Google to find your website.
After that, select the country you're operating in and then hit 'Search'.
Navigate down to keyword ideas and look at the volume of searches per month for your keyword phrases that you've identified as well as other keyword suggestions that Ubersuggest shows you.
Note down the keywords with high search volume.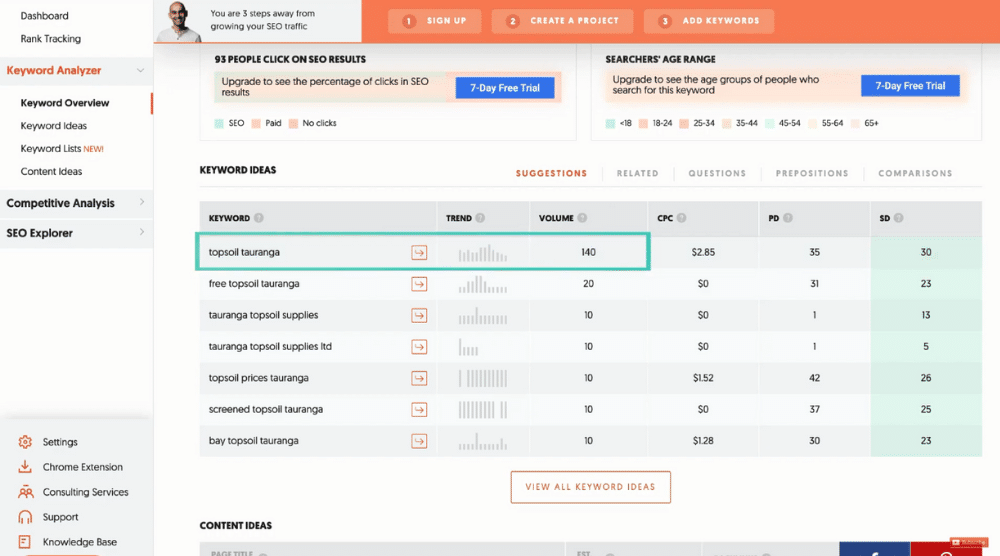 As you can see, 'topsoil Tauranga' has the highest search volume per month and that is why we chose to target this keyword and other similar keywords for our client.
Then, head over to your website and make sure that your homepage and other website pages have your identified keywords in your page title and throughout your content.
2.    Create Content Consistently and Incorporate Keywords
Learning how to rank #1 on Google is important to bring online free (organic) traffic to your website.
Create written content on your website that has the keywords that you researched using Ubersuggest.
For instance, if you have a blog, what you want to do is create content consistently, update it, and answer questions that your customers might have related to the keywords.  SEO professionals around the world all focus on content creation as a key element, probably THE key element, of their SEO work to rank websites higher on Google.
If you talk to your customers and prospects often, about the problems they are trying to solve, you'll always be able to create content for your website.  Give people what they are searching on Google for, that's what search engines were created to do!
3.    Building Authority with Citations & Directories
This small business SEO tip is about adding your website to local citations. It will build your authority and help you rank on Google search.
To find the top citations in your country, just head over to Whitespark.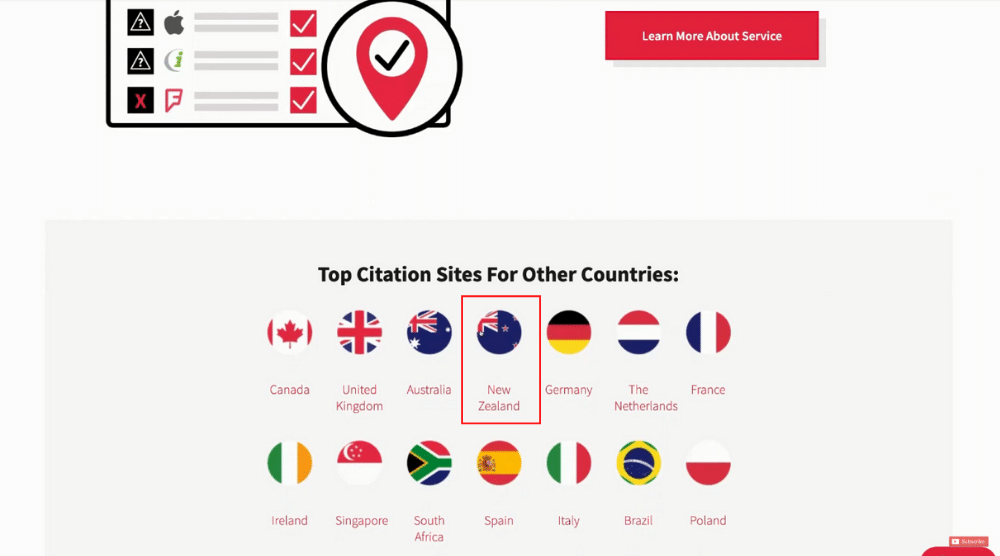 Here, just navigate down and select the country that is relevant to you.
Now, browse the top citations that you should sign up for based on Whitespark suggestions. If you're a local business, then Google My Business is going to be your most important citation for driving organic traffic, leads, foot traffic, and more.
For all the other citation sources, just follow the instructions on how to add your website. It's important to know that creating consistency across all website directories and citations is vital.
So, each time you sign up to these websites, make sure you have a consistent NAP (Name, Address & Phone Number).
Also, ensure that these details are correct on your website and then use those exact details across all citations and directories. Consistency is key!
4.    Speed & Response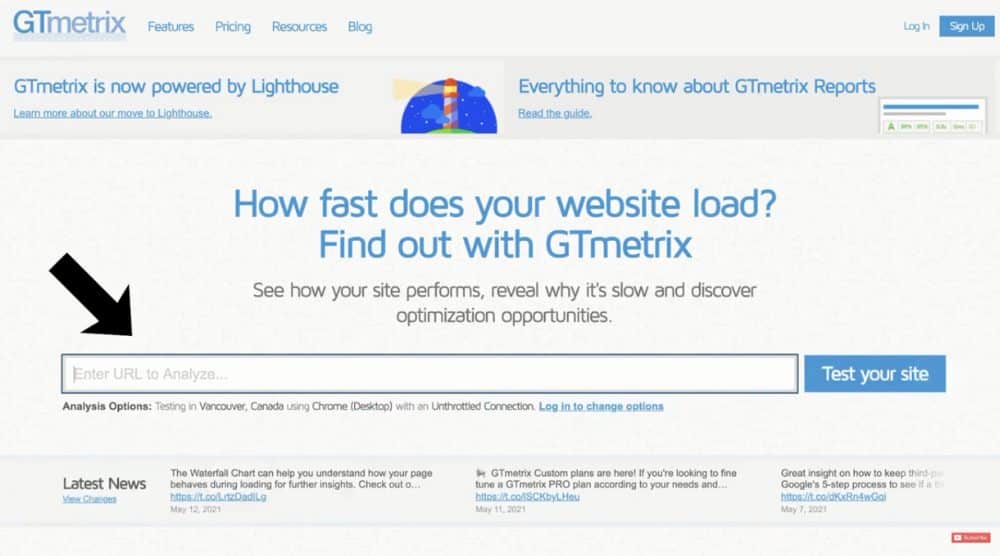 Next, you can head over to GTmetrix.
Enter your website and it will show you the website speed as well as other performance indicators.
You can also see the full website load time if you scroll down. Ideally, you want to be under 3 seconds.
You might see references to "Core Web Vitals" as an important Google ranking factor.  This encompasses a few technical data points about your site, but speed is THE key one to focus on for now.
The faster the better in the eyes of Google and users will less likely bounce out of your website due to a slow load time.
You can also visit the Google Mobile-Friendly Test to see if your website is mobile-friendly.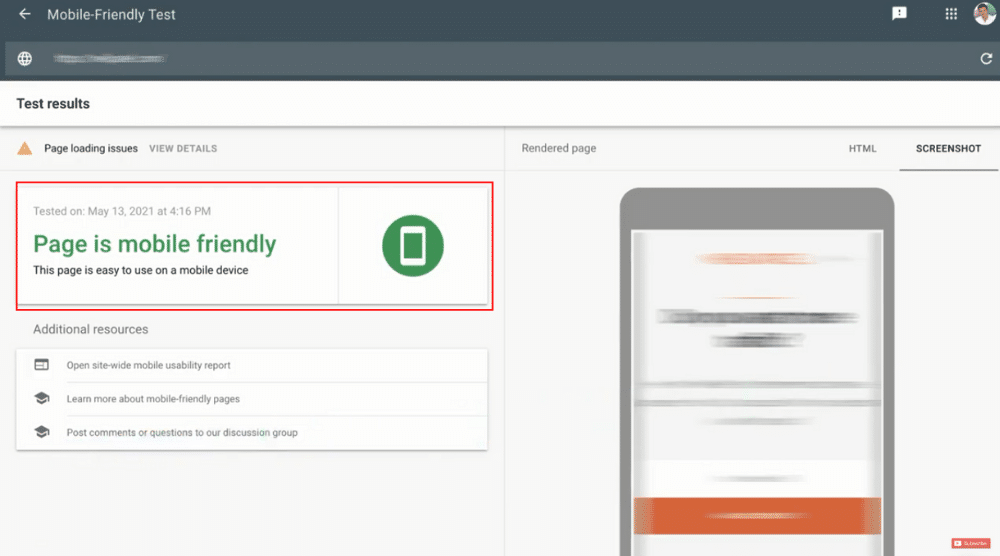 This is extremely important as mobile search is becoming more prominent compared to desktop search. Making sure your website is mobile-friendly will help it rank higher in search engines.
First, to ensure your website loads fast, what you want to do is optimize the size of your images. Large images reduce your website's speed. You can resize your images using this tool right here.
Besides this, if you're using WordPress, reduce the number of plugins you use. Considering they're pretty heavy, it does not help with your website's speed. Also, do not have videos on your website unless you know how to optimize them correctly.
There are many other ways to optimize the speed by:
Minimizing JavaScript & CSS files
Using website caching
Using Content delivery network (CDN)
However, these are more advanced activities and you might need support if your website is still slow. Also, to check the mobile responsiveness of your website, have a look at it on your phone.  Search engines usually take the Mobile version of your website now as THE most important version, so always be aware of how your mobile version is performing.
If you can see that some elements are off the screen or not showing, then depending on your website builder or platform, you should be able to make these changes yourself.
SEO Tutorial for Beginners (Video Guide)
That's it for this SEO for beginner's guide.
Execute, be patient, be consistent and you'll notice significant growth in your organic traffic by implementing these tips.  Also, if you need any help or advice, feel free to reach out to us for some help, we are passionate about helping small business owners win!
If you want to take a visual tour to understand and learn about SEO and how to rank your keywords on the first page of Google, then we have a video tutorial just for you.
Explore and Enjoy!