Introduction: How to sell digital products?
Welcome to the exciting world of digital entrepreneurship! Are you ready to learn how to sell digital products?
As technology continues to advance and reshape the way we engage in business.
Selling digital products has become a lucrative and growing opportunity for entrepreneurs, small businesses and large companies looking to take advantage of the ever-growing and changing digital landscape.
It's now easy than ever to create, market, and distribute digital products from the comfort of your own home, this modern business model offers limitless potential for driving growth for your small business.
In this article, we'll be exploring the ins and outs of selling digital products, covering everything from how to create, sell, and promote digital products as well as the right platforms for selling digital products in 2023.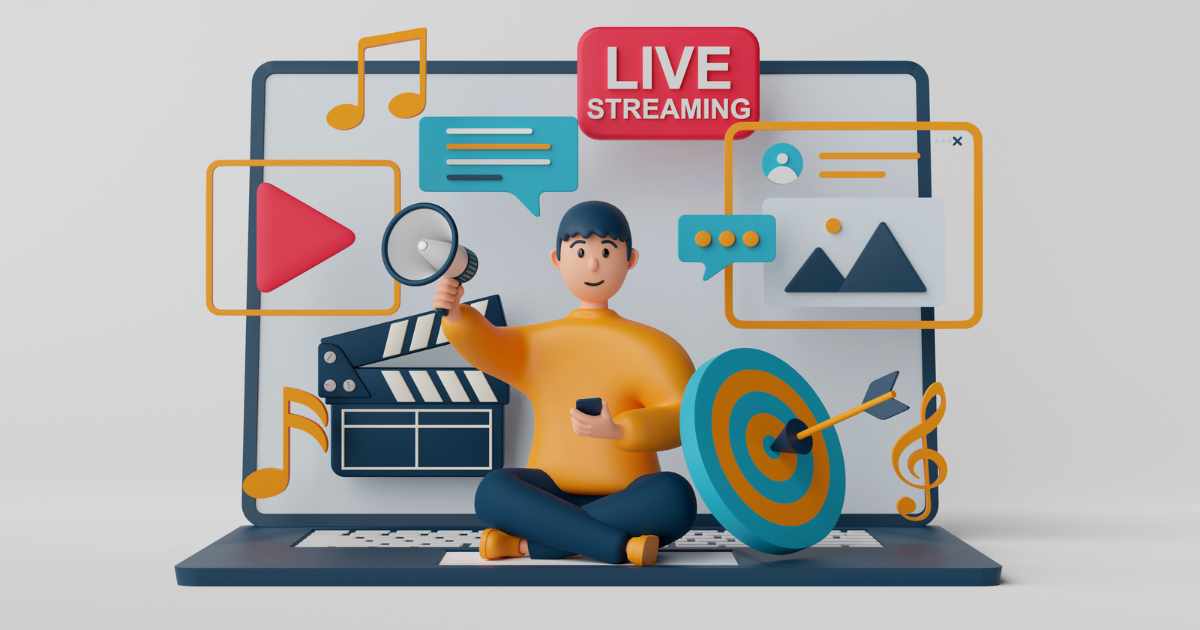 Whether you're an aspiring content creator, a seasoned entrepreneur or a small business owner seeking to expand into selling digital products, or simply curious about the possibilities of digital products, this blog is your go-to resource for navigating the fascinating landscape of everything to do with selling digital products.
So, get ready to dive into how you can sell digital products and generate significant revenue online in 2023!
What are digital products?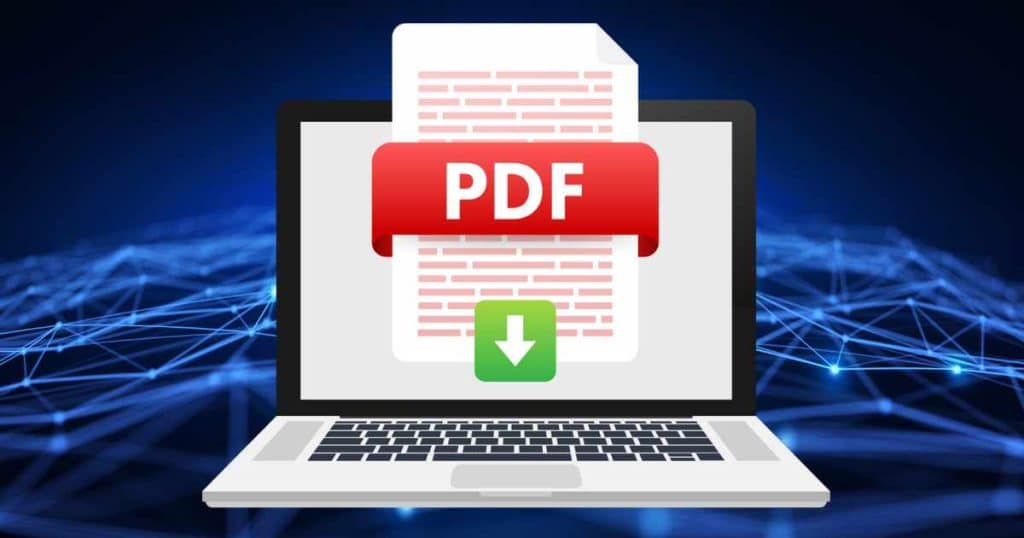 Picture this: you're browsing the internet, and suddenly you come across an eBook, an online course, or a downloadable piece of software.
What do these all have in common? You guessed it, they're all digital products!
But what exactly does that mean? What are digital products?
Well, Digital products are intangible items that can be downloaded from the internet.
These are products that once created are typically unlimited and can generate significant revenue for all types of businesses.
Unlike physical products, they don't take up any shelf space, gather dust, or require shipping.
They're accessible with just a few clicks, making them incredibly convenient for both creators and customers.
Digital products range from educational materials and creative assets to software and entertainment.
The beauty of digital products lies in their versatility and scalability.
Once created, they can be sold an infinite number of times without the need for restocking, production or shipping and handling costs.
Plus, with the global reach of the internet, your potential customer base spans the entire world!
So, now that we've answered the question of  "what is a digital product", it's time to launch deeper and discover how you can turn your passions and expertise into a profitable digital product.
Examples of digital products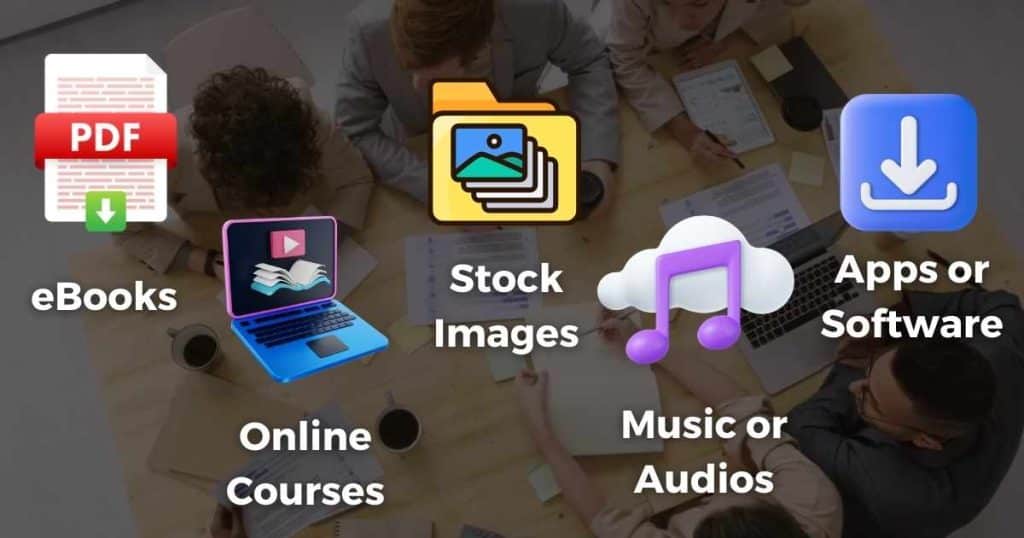 Here are some popular examples of digital products:
eBooks and eMagazines: Create downloadable PDFs or other formats to be downloaded and viewed by customers on devices and applications like Kindle, PDF viewers, Apple Books and more.
Online courses and webinars: Record, create and package up your expertise into a downloadable product, or leverage a membership platform for hosting and selling your online course and webinars.
Stock photos and graphics: Are you a creative? Like an artist? You can sell your images or designs to be downloaded from your website or other platform.
Music and sound effects: For the audio and music creators. Why not sell your sounds and music for consumers to use the way that they like?
Mobile apps and software: Build all sorts of applications or software that provides a valuable service to your audience (SAAS – Software as a service). Mobile apps are popular and you could also enter that market.
As you can see there are many types of digital products that you can create and sell online.
How to make digital products to sell?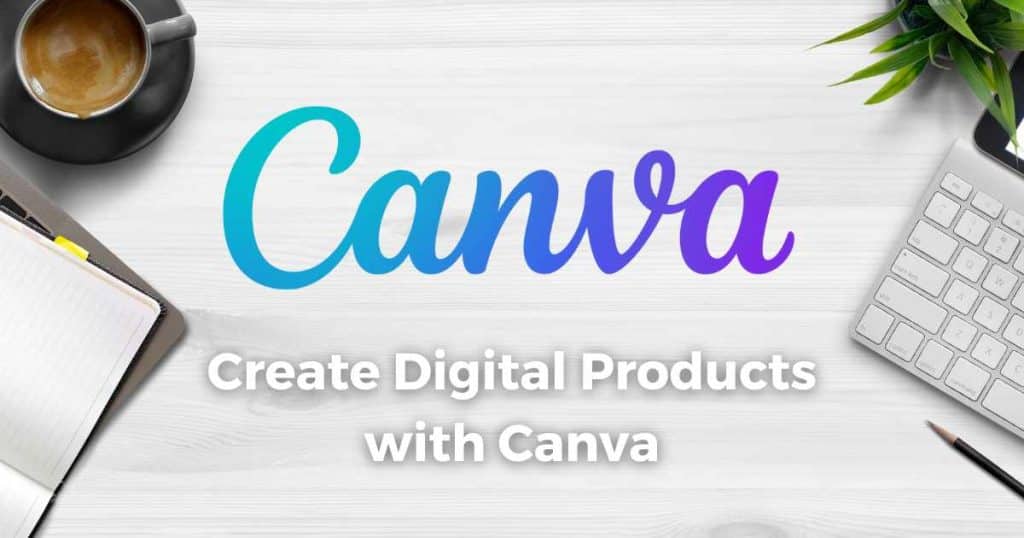 So how can you actually create digital products to sell?
Well, I'm going to walk you through a step-by-step guide to help you create your own digital product.
Step 1: Choose a niche: Start by identifying your area of expertise or passion. What knowledge or skills do you possess that others would be willing to pay for?
Consider your hobbies, past work experience, or education to determine a niche that aligns with your interests and strengths.
Ideally, you want to be an expert at something as well as have a moderate level of passion for that specific idea.
If you already have a business, think about how you can package up your existing products or services into digital products.
For example, I provide digital marketing services to my clients.
However, some of my clients want to learn how they can be self-sufficient and manage their own digital marketing activities for their small businesses.
So, I created an ebook called Go Digital Now, this book provides a digital road map for teaching small business owners how they can do many of the essential digital marketing activities themselves.
As you can see, I turned the service I provide into a practical digital product (eBook).
Step 2: Choose a product type: Once you've identified your niche, think about what kind of digital product would best suit your audience's needs or solves their problems.
Some popular digital products include eBooks, online courses, templates, software, music, and graphics (see the full list that we added above).
Step 3: Create the product: This step will vary depending on the type of product you're creating. Some popular tools for creating digital products include:
Canva: A graphic design platform with various templates and tools for creating visuals like social media graphics, logos, and presentations.
This design platform is ideal for helping you create digital products like, images, videos, ebooks, and magazines.
Here is how I use Canva to create content for my digital products and resources: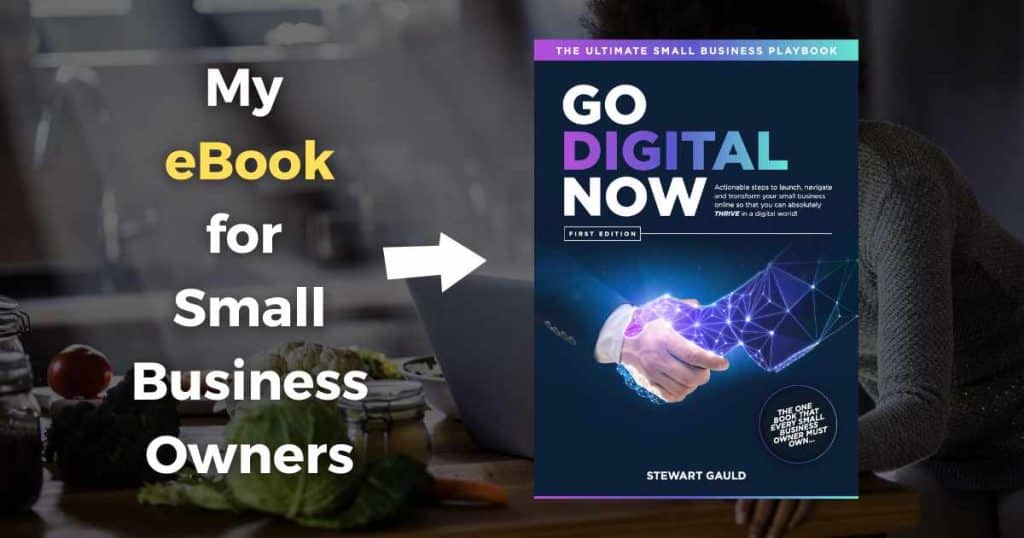 For graphics inside my eBook and for book cover designs.
For video clips and elements inside my Asana online course.
For images and videos for my YouTube videos.
For optimised images in my blog posts.
Microsoft Office or Google Workspace tools: You can use tools including Word, PowerPoint, Excel, Google docs, slides and more for creating documents, presentations, and spreadsheets used in your digital products.
Invideo: This is an easy-to-use video creation tool that allows you to quickly create video content in minutes using pre-made templates.
Video editors for online courses or webinars (Easy to use tools): Wondershare Filmora and iMovie.
If your looking to create software or Apps then this is quite complex and requires a high level of experience. Learn more about app development or building software here.
Step 4: Price your product: Determine a fair price for your digital product by researching similar products in your niche and evaluating your production cost and time investment.
Step 5: Market and sell: Once you've created your digital product and set a price, it's time to start marketing and selling it.
So let's look at some of the best platforms for listing and selling your digital products.
How to sell digital products (platforms & channels)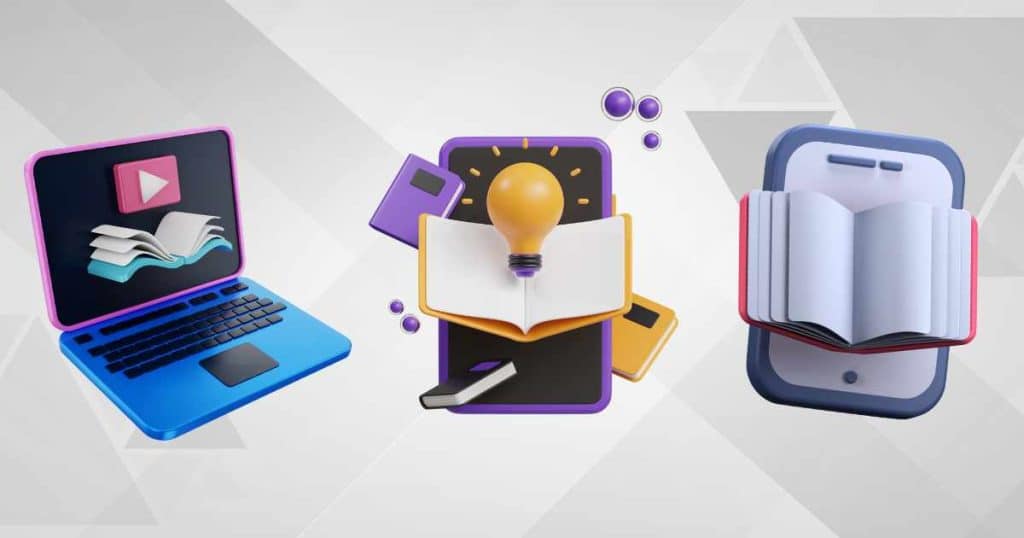 Once you have created your digital products, it's time to choose the right platforms and channels so you can launch and start selling!
There are many ways that you can sell digital products and you want to leverage multiple platforms in order to reach as many potential customers as possible.
If you are interested, check out my top 3 platforms for selling digital products (Video guide below).
How to sell digital products on Shopify (Paid option)
Have you heard of the popular website builder Shopify?
Shopify is a premium eCommerce website builder that allows you to create your online store and sell your digital products.
Shopify powers millions of digital product-based eCommerce stores worldwide and provides an all-in-one commerce platform.
You can simply upload your digital products and sell them on Shopify using the Shopify app called digital downloads (free app).
This app allows you to list digital products like ebooks, magazines, videos, music and more for your customers to buy and download (important: Max file size is 5GB).
Check out my video on how to sell digital products with Shopify below.
How to sell digital products on Systeme.io (for free)
Systeme.io is one of my favourite ways that you can start selling digital products for free.
This is a sales funnel builder that allows you to create a conversion-focused sales funnel upload and drive digital product sales.
Once you create your online sales funnel, you can add a download button on the confirmation page, meaning after a customer has paid they will be redirected to a page where they can download the digital product.
This sales funnel builder allows you to list digital products that include ebooks, magazines, videos, music and even online courses through a membership platform that's built inside Systeme.io.
Check out my video on how to sell digital products with Systeme.io below.
How to sell digital products on Etsy (for free)
Etsy is an American e-commerce company that provides a platform for consumer-to-consumer sales of handmade and vintage goods, as well as unique factory-manufactured products such as craft supplies and tools.
It's essentially a global marketplace and home to a wide range of categories, including jewellery, bags, clothing, home décor and furniture, toys, art, and digital products.
Etsy is a marketplace and therefore can be used alongside your website.
For example, if you have a Shopify store, you can integrate Shopify with Etsy to reach more potential customers that are searching for digital products like yours on the Etsy marketplace.
Basically, you can leverage your own website and have your digital products listed on Etsy to potentially reach a global consumer base.
Check out my video tutorial on how you can start selling on Etsy.
How to sell digital products on Amazon
Amazon is an ideal channel to sell digital products for various reasons.
This giant marketplace is the world's largest online retailer, so selling digital products on Amazon would allow you to tap into potential customers from all around the world.
They also offer Kindle Direct Publishing (KDP) which offers two ways to sell ebooks: digital and "print on demand" (physical paperback books).
TuneCore, which is a part of Amazon Music, also allows musicians to sell their music digitally on Amazon.
Essentially, Amazon can be a good place to sell digital products due to its large customer base and the potential for high sales revenue.
Again, similar to Etsy, it's also a good idea to have your products listed on your own website too.
How to sell digital products on Ecwid
Ecwid is a popular free eCommerce website builder that is become a popular solution for small businesses. In terms of selling digital products, it's easy to list ad sell digital products.
However, you will need to upgrade to their 1st tier venture paid plan in order to sell digital products. You can add files up to 25GB in size.
What I like about Ecwid is you can seamlessly connect your digital products on Ecwid with popular marketplaces and channels like Amazon, Etsy, Facebook and Instagram shopping.
Check out my video on how you can use Ecwid to sell products online.
How to sell online courses (Best free & paid course hosting platforms)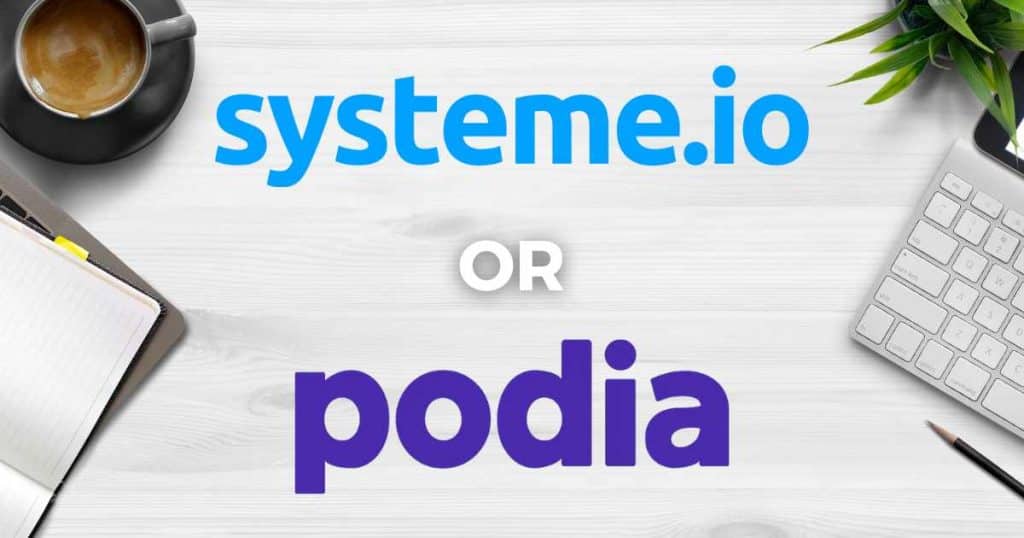 Okay, so what about selling online courses in particular? What are the best platforms you can use?
In my opinion, you have two main options, either host your online course on your own self-managed platform/website or you can leverage an online course/class marketplace.
Self-hosted:
The best self-managed platforms are Syteme.io (My favourite platform) as we talked about up above and Podia.
These platforms allow you to build the online infrastructure for selling and hosting online courses.
These are ideal solutions if you already have an established audience or want to drive your own organic or paid traffic to these platforms to buy or join your courses.
The advantage of self-hosted platforms is you have complete control over your pricing, content and marketing.
The disadvantage is you have to do all the work yourself! No one is going to market your online course for you.
Marketplace: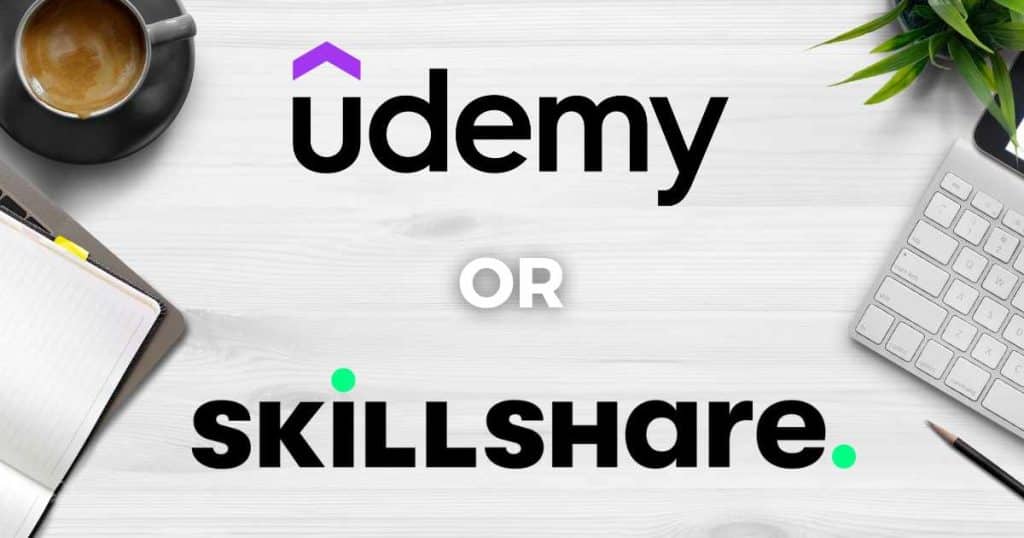 Following this we have Udemy and Skillshare as two leading marketplaces for listing and selling your online courses/classes.
If you do not have an established audience and want to reach millions of potential students/customers, then these two platforms are ideal for you.
Both Udemy and Skillshare allow you to create a free account/profile to list and host your courses.
There are three advantages to this.
First, you can promote your course listings yourself throughout your own channels (social media, website, email and others).
Secondly, you will be promoted via the platforms themselves (they will take a cut of the sales price).
And third, you have access to millions of students that are searching for courses/classes like yours.
Therefore, organically you will be selling courses (on autopilot!). You do not actually have to do any marketing yourself!
Also, I typically recommend these two marketplaces because you can list the same course on both platforms, meaning you can reach millions of students across both marketplaces.
The advantage of these marketplaces is you have access to millions of potential buyers.
The disadvantage is you have limited control over pricing and the content structure of your courses.
My final thoughts
And that is it for my complete breakdown of how to sell digital products in 2023.
I hope you got value from this post! I'm sure you now know what digital products are, how to create and sell digital products and the best platforms for your specific needs.
Remember, it takes time to create digital products but it's worth it as they can generate residual income for your business.
What digital product ideas do you have? Make sure you leave a comment below!