If you run an Etsy online store and want to know the best print-on-demand service for your store, stay tuned to this Printify Etsy review!
You've probably seen all the hype about print-on-demand services on the Internet as a passive eCommerce businesses model.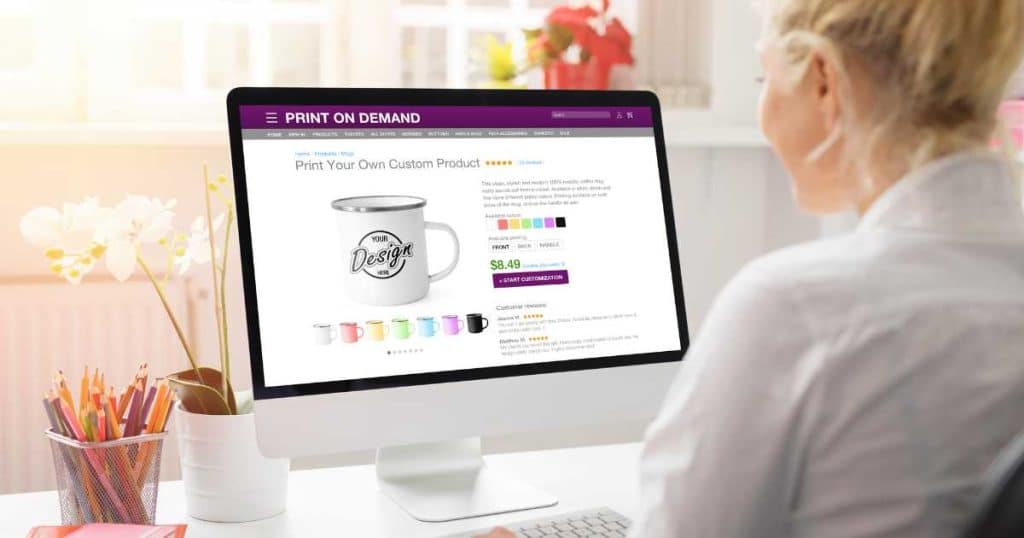 But is this business model too good to be true?
Can you really outsource all your printing and shipping needs for your Etsy store to an online platform that takes care of everything for you?
It almost sounds too good to be true, right?
In this Etsy and Printify review, I will explore whether you can integrate the popular print-on-demand service with Etsy.
I will get to the nitty-gritty of what print on demand and Printify are and how you can use these online platform to enhance and streamline your Etsy store.
What is Etsy?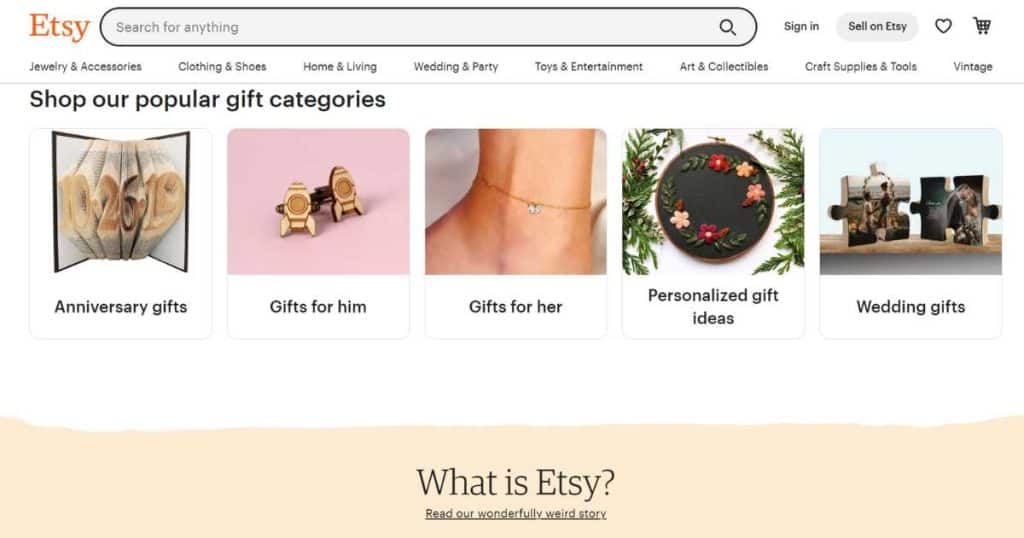 You most likely already have an online store or are considering selling your goods online.
So before I launch into this Etsy and Printify 2023 review, let's walk you through the basics of what Etsy is and who it's for.
Etsy is a unique online platform founded in 2005 for small businesses, creative entrepreneurs, and buyers searching for handcrafted, vintage, and custom-made items.
Unlike other online stores, Etsy is an online marketplace that stands out from the crowd by focusing on fostering creativity and one-of-a-kind products.
Etsy is the perfect choice for small businesses or individuals just starting out for a few reasons.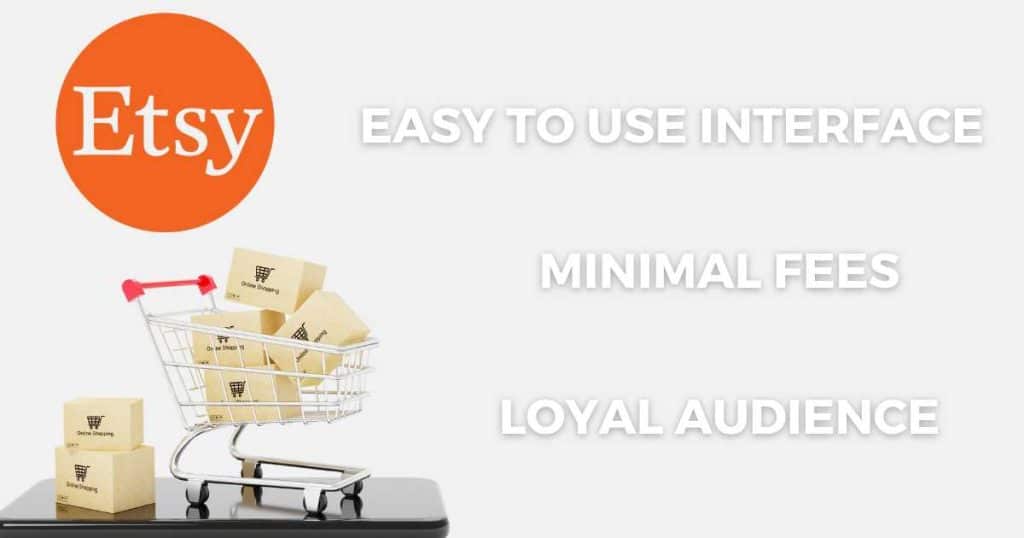 Additionally, Etsy offers tools and resources to help optimize and grow your shop, grow your online presence, manage inventory, and streamline shipping processes.
If you specialize in selling distinctive gifts, vintage gems, or niche products and value a supportive community, then Etsy is for you!
What is Print on demand?
Now you know what Etsy is, you're probably wondering… what actually is print on demand?
Print-on-demand services are platforms where you can create or upload your own design onto different products such as shirts, jewelry, books, accessories, books, and more.
The catch is, with print-on-demand, you don't have to worry about producing, handling or shipping your items.
How does it work?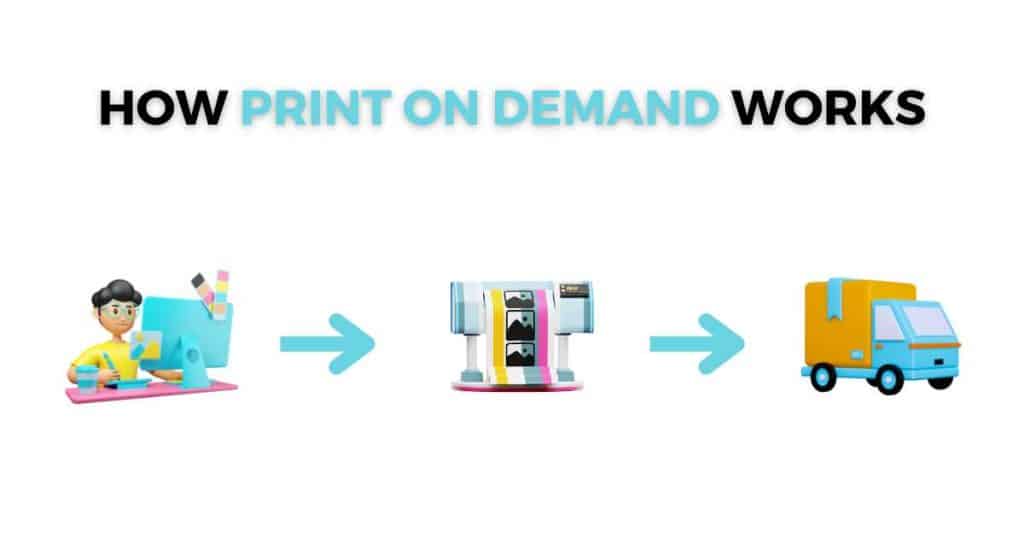 They….
Act as a middleman between you and your customers.
Work with printing and shipping providers worldwide (subject to each print-on-demand service).
Then those providers print and deliver your items to your customers!
That's right; you don't have to deal with any printing or shipping issues.
Additionally, print-on-demand services only prints your products when an order is placed, so you don't have to produce bulk quantities, then store those in a warehouse, hoping they all sell!
This means you can:
Try out new products.
Sell niche items.
Offer a wider range of products.
All without the added stress of inventory-associated costs!
Sounds too good to be true?
I promise you popular print-on-demand services like Teespring, Printful, LuluDirect, and Printify are all legitimate businesses aimed to help you!
What is Printify?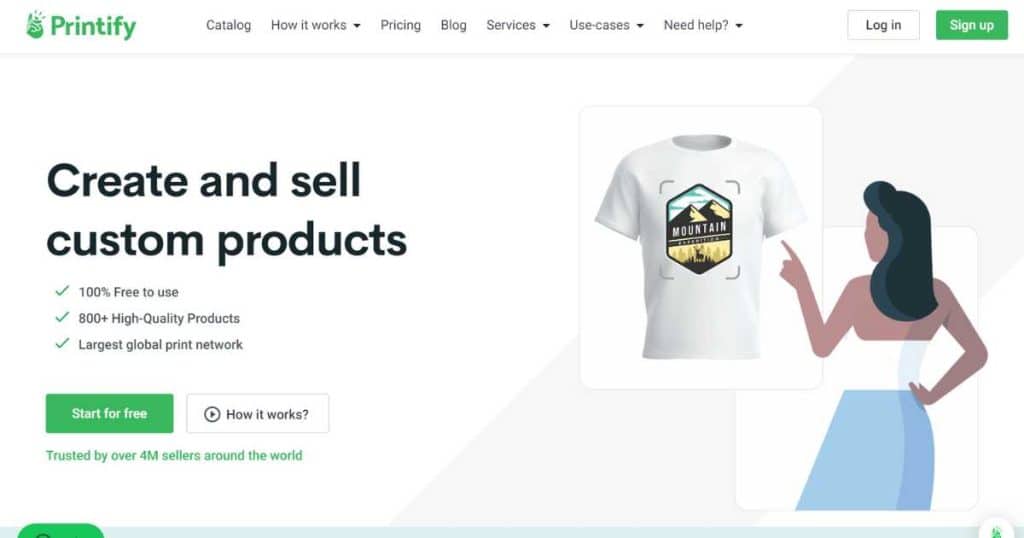 Printify is one of the largest global print-on-demand and dropshipping services in the business – and there's a good reason why!
Simply design and create your unique items on Printify, and they'll organize the rest.
That's right – Printify will take care of the following:
Production
Inventory management
Printing
Handling
Shipping
With 80,000 print providers and 110,00 printing facilities in 10+ countries, you can ensure your product will safely get to where it's meant to be!
But wait, it gets better!
Printify is free to use – all you need to pay for is the cost of the product when you sell it.
Additionally, Printify offers one of the biggest selections of products and customization options.
Read my comprehensive Printify review here.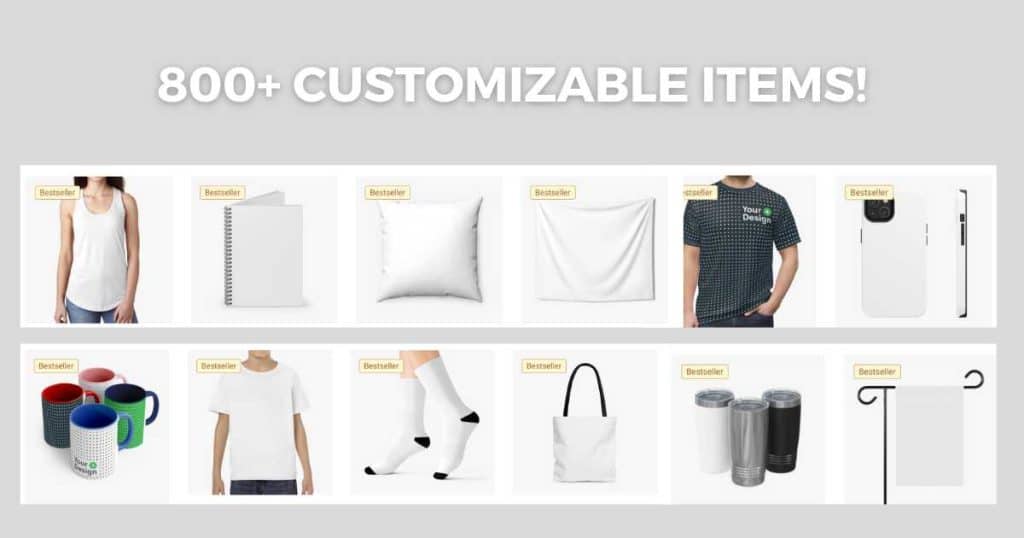 You can sell anything from shoes, clothing, jewelry, stickers, home decor, towels, games, mugs, and more.
With easy integrations available on most website builders, including your Etsy store, virtually anyone can get up and running with Printify!
This means you'll have more time to get stuck into the fun stuff (like designing new and unique products).
Watch my Shopify and Printify tutorial down below to learn how to sell with these two platforms.
Printify and Etsy Guide
As I mentioned earlier, Printify offers many simple integrations with popular online stores and website builders like Shopify, WooCommerce, Squarespace, and Wix.
And, of course, Etsy!
By using Etsy and Printify together, you can ensure your Etsy store will thrive compared to businesses or competitors offering similar products.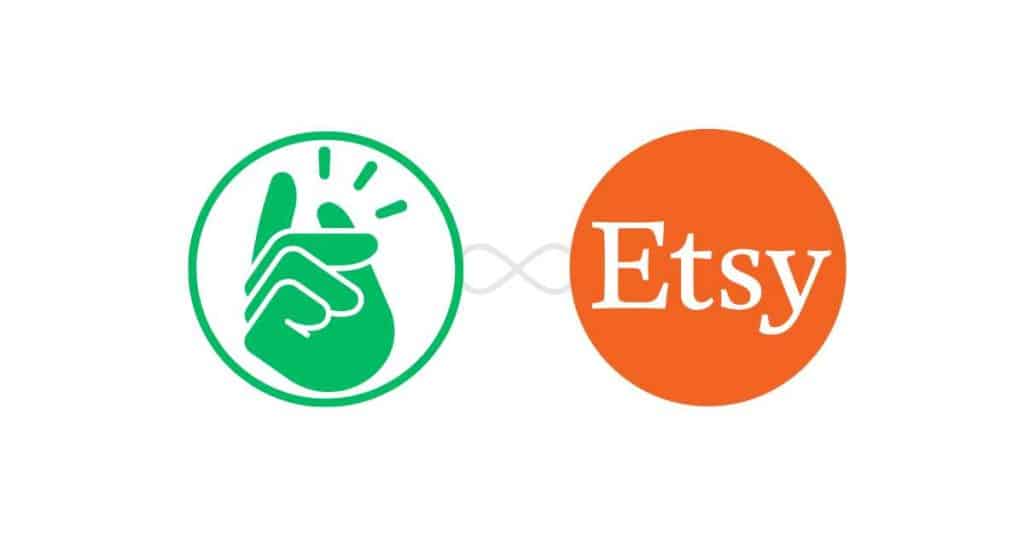 Why? You're offering them a custom design made by YOU.
Plus, you don't need to worry about the fulfilment of your items, which means you can spend more time designing high-quality customized designs.
Lastly, Printify completely eliminates any minimum order requirements or investment costs that small businesses usually have to cough up before starting an online store.
Therefore, if you're a small business or one-man band that has an Etsy store, this is the perfect option for you!
So, how does it all work?
The integration process is super simple.
Firstly, if you haven't already created an online shop with Etsy, do that first.
Next, create an account on Printify.
Remember, you can choose the free plan option!
Select 'Manage my stores' on your Printify dashboard.
Click 'Add new store'.
Make sure you're logged into Etsy on your browser!
Simply click 'Connect Etsy' on your Printify dashboard.
Select 'Allow Access' to authorize Printify to access your Etsy account.
And that's it!
Once you've completed those steps, you can hit the ground running with Printify and start creating and designing your products.
Then, simply publish those products to your Etsy store.
It really is that seamless to set up Etsy and Printify together.
Print on demand shirts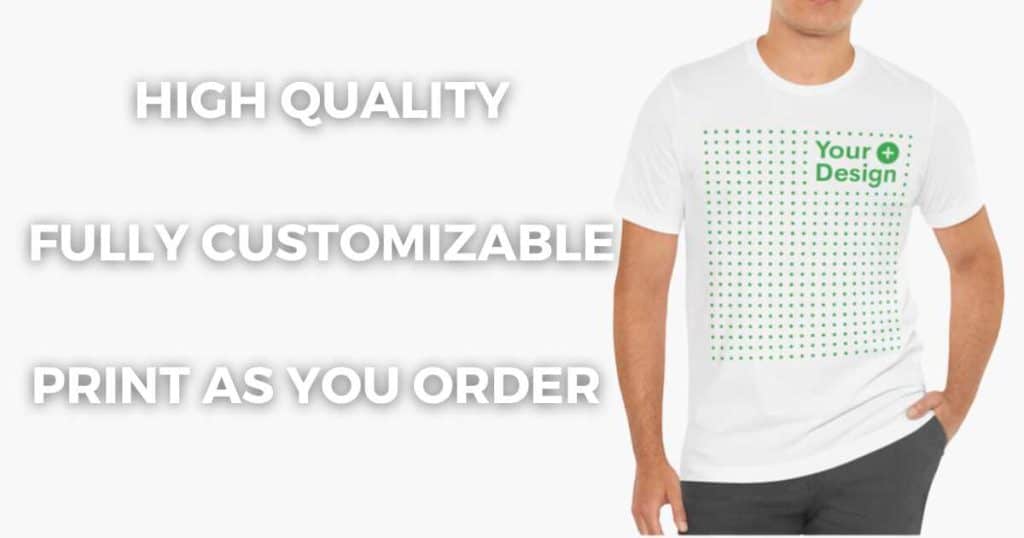 If you're an Etsy store and sell custom shirts and other clothing but are sick of customers complaining your products are low-quality due to printing problems.
Or maybe you're finding it challenging to find the right shipping supplier?
Printify's got you covered!
You can create custom shirts in any color with your logo or unique design with Printify.
Then, you can publish your shirts to your Etsy store using the above method.
You never have to worry about over-ordering shirts again!
Print on demand stickers

With the number of sellers on Etsy, it's essential that your store stands out from the competition.
And what better way to do that than by offering custom promotional products that showcase your business?
Print-on-demand stickers or magnets are an awesome and engaging way to do just that.
With Printify, you can create single or large quantities of custom stickers in four different sticker selections:
Sticker sheets.
Kiss-cut stickers.
Die-cut stickers.
Square stickers.
Not only are stickers a low-cost product, but they can also bring in serious cash for your business through brand awareness.
And let's face it; everyone loves a personalized and cool-looking sticker!
With Printify, you can easily create and sell custom stickers that your customers will love, then sell them on your Etsy store using the simple Printify Etsy integration.
Print on demand jewelry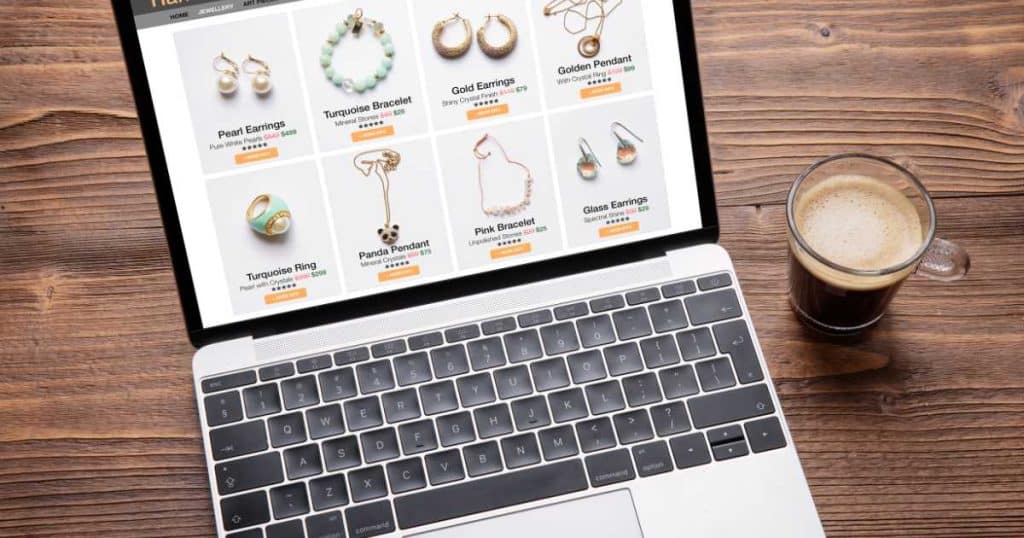 Etsy is the perfect place to sell custom or handmade jewelry with unique designs.
In fact, there are thousands of jewelry stores on Etsy!
So with that said, I've covered how Printify offers a wide range of print-on-demand products, including shirts, stickers, and more.
But how well does Printify work with online Etsy jewelry stores?
There's absolutely no problem with integrating Printify and your Etsy jewelry store.
However, there is one significant problem for online jewelry stores.
Unfortunately, Printify's print-on-demand jewelry selection is limited, with only two products:
Oval necklace.
Jewelry box.
If your Etsy store is focused on selling different kinds of jewelry, Printify might not be your best bet.
However, if you just want to sell one Oval necklace (which is fully customizable) along with other accessories, Printify has got you covered!
Read more about print-on-demand for jewelry here.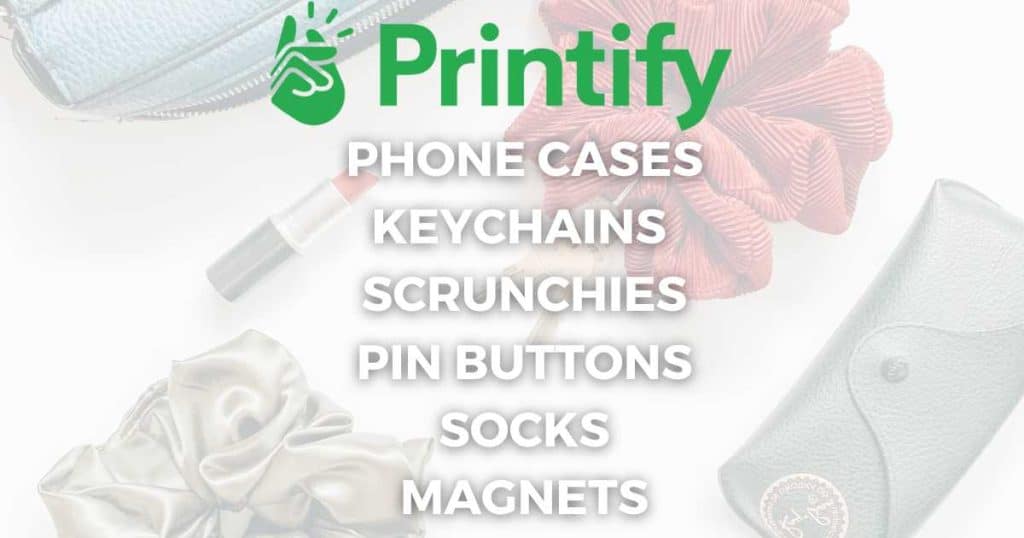 You can find anything from phone cases, keychains, scrunchies, pin buttons, socks, magnets, and more within Printify's extensive selection of products.
So while Printify may not be the best option for jewelery-specific Etsy stores, it's definitely worth exploring if you sell other custom accessories.
Read more: Printify Review
Final thoughts
And that brings us to the end of this Etsy and Printify 2023 review.
What do I think?
I believe Printify is an excellent option for Etsy sellers wanting to expand or test their products with their customers.
While Printify's selection of print-on-demand jewelry is limited, you'll find many other products you can sell on your Etsy store!
From stickers and phone cases to tote bags and socks, Printify has something for everyone.
By following the easy Printify and Etsy integration process, you won't have to think about shipping, inventory, or printing ever again!
Also, you can be sure to create high-quality, customizable products that your customers are sure to love.
With Printify, the possibilities are endless, and the future of your Etsy store is looking bright.
Thanks for reading, and let me know how you get on!