Have you ever wondered about using Print on Demand jewelry to sell in your online store?
Print on Demand products and services have become very popular in recent years.
And with the growing popularity of custom, personalized products, it's only expected to grow even more!
But are they worth the hype? And, more importantly, is Print on Demand the best choice for you and your brand?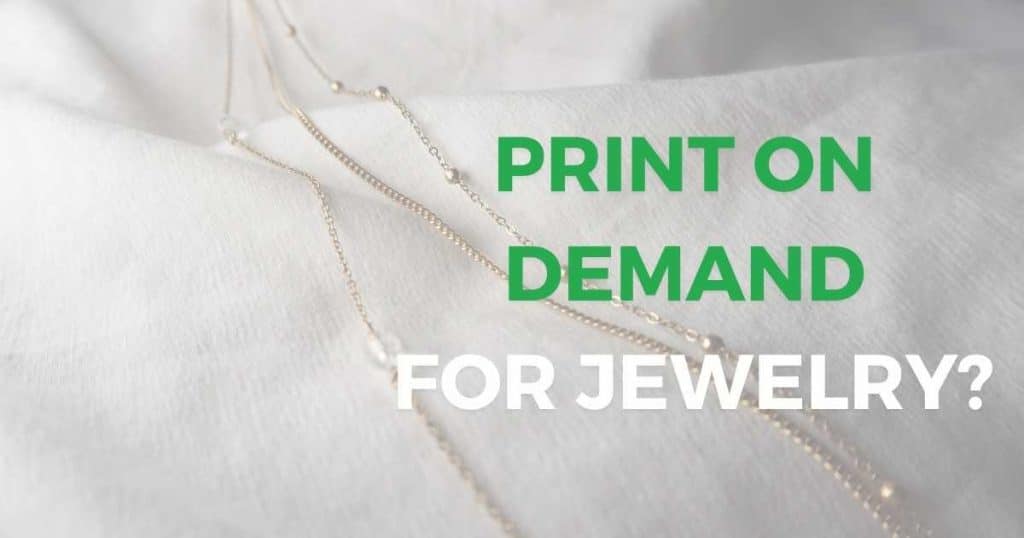 That's exactly what I'm going to uncover in this Print on Demand jewelry article.
I will explore how you can leverage Print on Demand jewelry companies and suppliers to increase revenue and save time, money, and stress!
Are you ready to dive into the world of Print on Demand jewelry?
What Is Print on Demand Jewelry?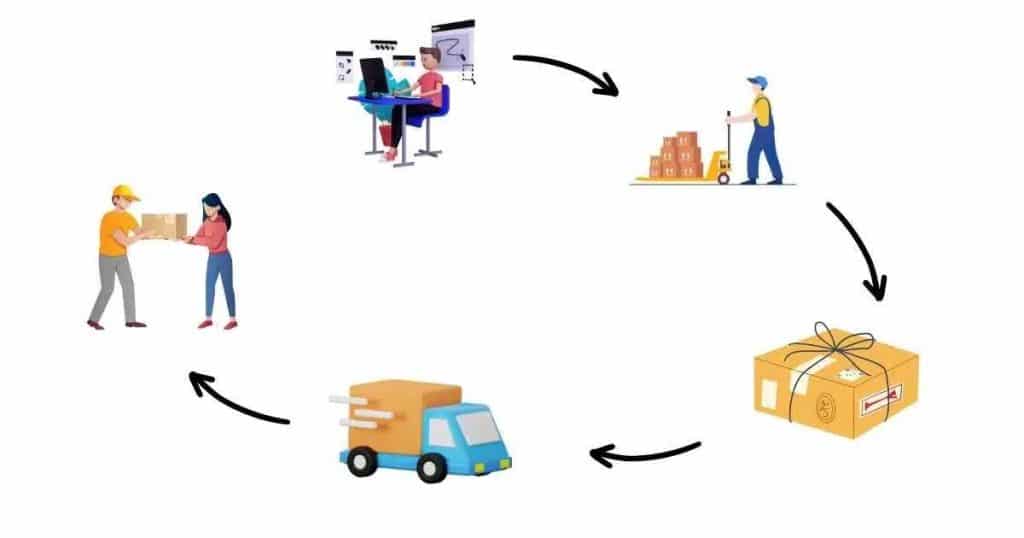 Do you want to reduce the stress and hassles of printing, producing, and handling your jewelry products?
Print on Demand is an online printing and logistics service that acts as the middleman between you and your customers.
Basically, they'll take care of the printing and shipping process for you by partnering up with different worldwide printing and shipping providers.
That's right; you'll never have to worry about suppliers and shipping companies again!
Customers often want customized or engraved jewelry designs, right?
Well, as Print on Demand services are made to order, you can create unique or niche items without worrying about inventory costs!
All you have to do is upload or create your unique jewelry designs to your chosen Print on Demand site.
This leaves you more time to focus on creating unique jewelry designs!
Print on Demand Jewelry Companies
There are so many Print on Demand services out there.
Are they all suitable for your jewelry business?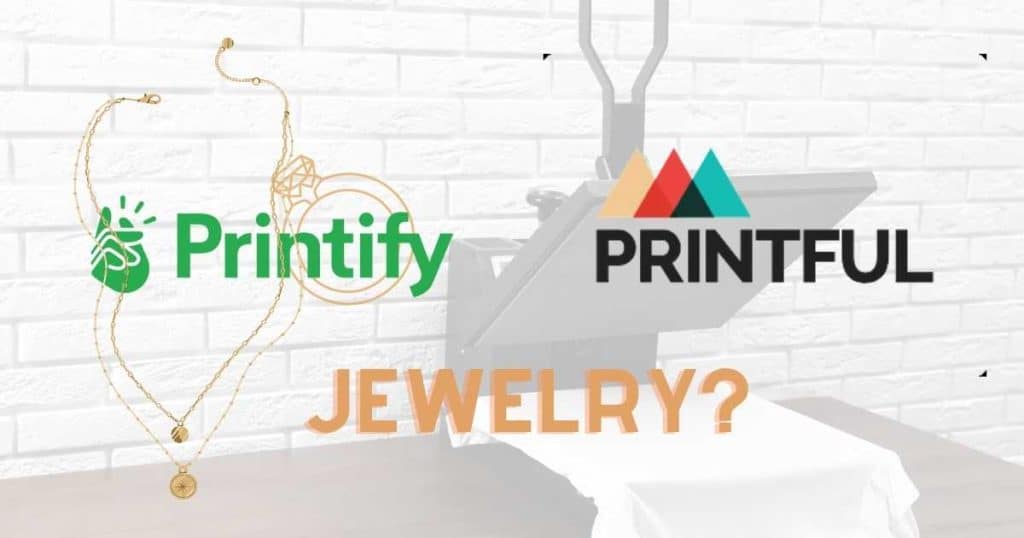 Two of the biggest Print on Demand companies are Printify and Printful.
These online services offer a wide range of products, including:
Tshirts
Hats
Accessories
Towels
Blankets
Stickers and more.
Although these two popular platforms provide a wide range of products, they don't cater to jewelry-specific businesses.
If you only sell jewelry, you'll need a platform with various jewelry products.
And this is something you should consider when choosing a Print on Demand jewelry company!
But don't worry; many companies offer print-on-demand jewelry services, each with unique features, pricing models, and product offerings.
My top picks are Beeoux or Shop3D for jewelry businesses wanting to create a range of custom jewelry products.
Print on Demand Jewelry Suppliers
Print on Demand services completely eliminate the worry and stress of finding and dealing with individual suppliers.
How does it work?
Print on Demand services work directly with individual suppliers to produce and ship your customized jewelry items.
And most Print on Demand services work with different suppliers in multiple countries.
These are reputable, high-quality companies, so you can ensure your product is in good hands!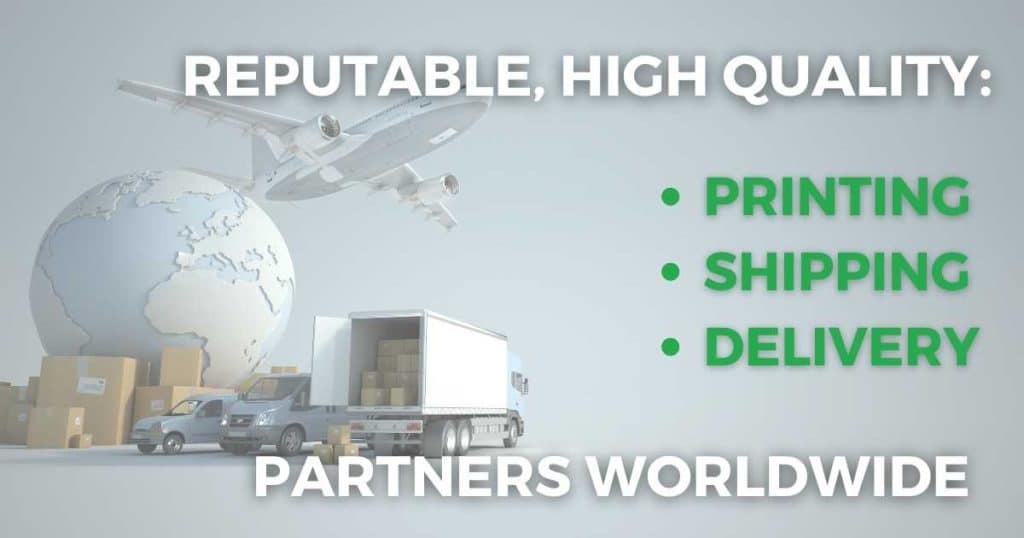 Since your jewelry product is printed and shipped once the customer orders the product, you won't have to worry about warehouses, high shipping costs, or long wait times ever again!
So with that said, when choosing a Print on Demand platform, keep in mind where your target audience is based and if that particular platform ships to that location.
For example, if most of your audience is from the USA, but the platform only ships to Australia and England, you might not get any sales!
Best Print on Demand Jewelry
With that said, how do you pick the best Print on Demand jewelry service for your brand?
I've already talked about how you'll need to consider your audience and product range.
Additionally, Pricing and integrations with online stores are other crucial factors!
As I mentioned, some popular Print on Demand services for jewelry are Beeoux, Shop3D, and Printify.
Let's take a look at each individually.
Beeoux Print on Demand was made specifically for jewelry products.
How does it work?
Simply design your jewelry (or choose a Beeoux ready-made design), then upload it to Beeoux to create and sell your product.
When a customer orders a product, Beeoux prints your design using 3D printing or laser engraving technology, then ships it directly to your customer.
How easy is that?
And one of the cool things about Beeoux is that the customers can customize the product if they want, which is ideal for people who want to add a special message to their jewelry.
Beeoux products consist of:
Necklaces.
Pendants.
Watches.
Rings.
Paw tags.
In terms of pricing, there's no account or sign-up fee. They offer a flat-rate pricing model per delivery of $3.50 (US) or $4.50 (worldwide), and the cost of the products varies depending on the type of product and design selected.
Plus, Beeoux integrates with your WooCommerce and Shopify stores (more on this soon).
Check out my full WooCommerce vs Shopify comparison guide here.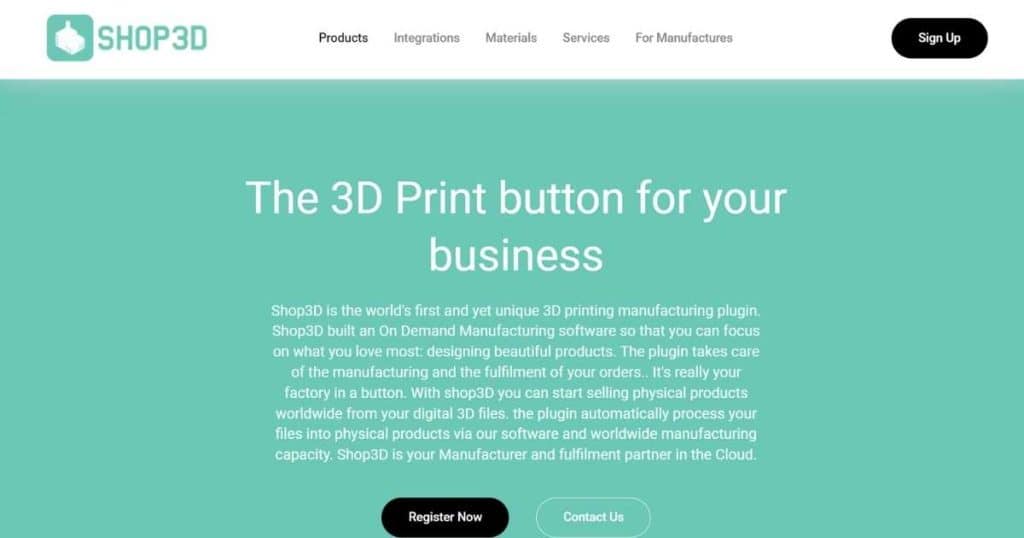 Shop3D is another Print on Demand jewelry and product service that uses intuitive 3D printing manufacturing.
All you have to do is simply upload your CAD files to Shop3D's website, set a retail price, and Shop3D does the rest for you!
They'll 3D print your jewelry pieces using the material of your choice, including:
Gold.
Resin.
Bronze.
Silver.
Nylon and more.
They'll then take care of the polishing, assembly, and quality control of your pieces and then send them directly to your customers.
If you're a small business or independent jewelry designer, you'll know how expensive manufacturing equipment is to create these high-quality jewelry products!
The best part? Shop3D is completely free to use. All you have to do is pay for the material.
Plus, you can create samples to ensure your piece is perfect before selling!
You can create anything from personalized rings, bracelets, necklaces, tie clips, cuff links, hairpins, earrings, and more, all using a high-quality material of your choice.
And if you have a Shopify, Etsy, or WooCommerce online store, you're in luck! Shop3D is compatible with all three!
Learn how to sell online digital products here.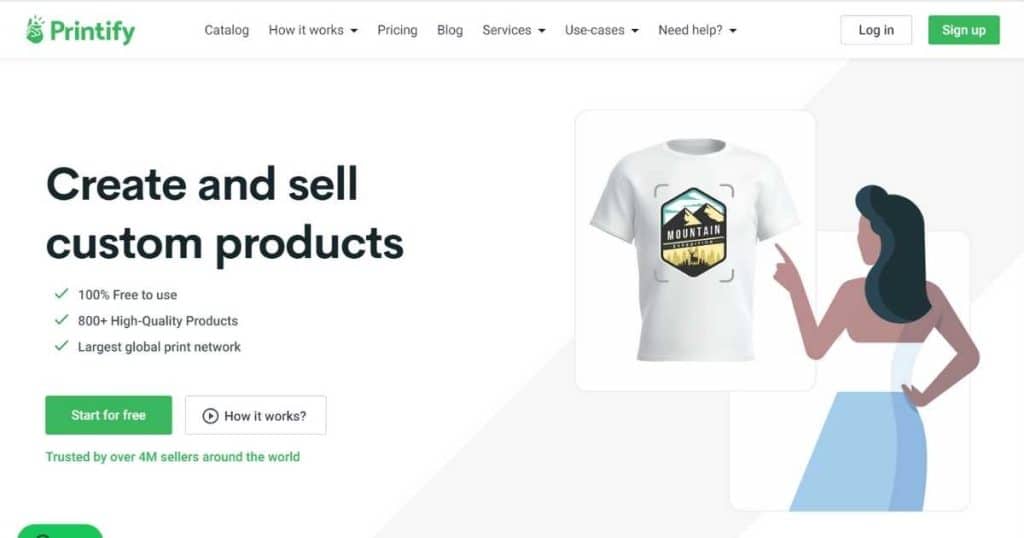 Printify has, without a doubt, the largest selection of Print on Demand products.
I love and recommend Printify as a top Print on Demand service for many online businesses wanting to streamline their printing and shipping processes.
This is because:
They offer a wide range of products.
You can easily integrate it with Shopify, Etsy, Wix, Squarespace, WooCommerce, and eBay.
It's completely free to set up and use.
So, what about its jewelry product range? The product catalog is pretty disappointing, with just one 'Oval necklace' and an accompanying 'Jewelry box.'
If you sell accessories and want to expand your product range and add one necklace, Printify is the ideal choice for you.
Also, you could always give Printfy a go if you wanted to trial a new necklace product with your audience.
Print on Demand Jewelry Etsy Integration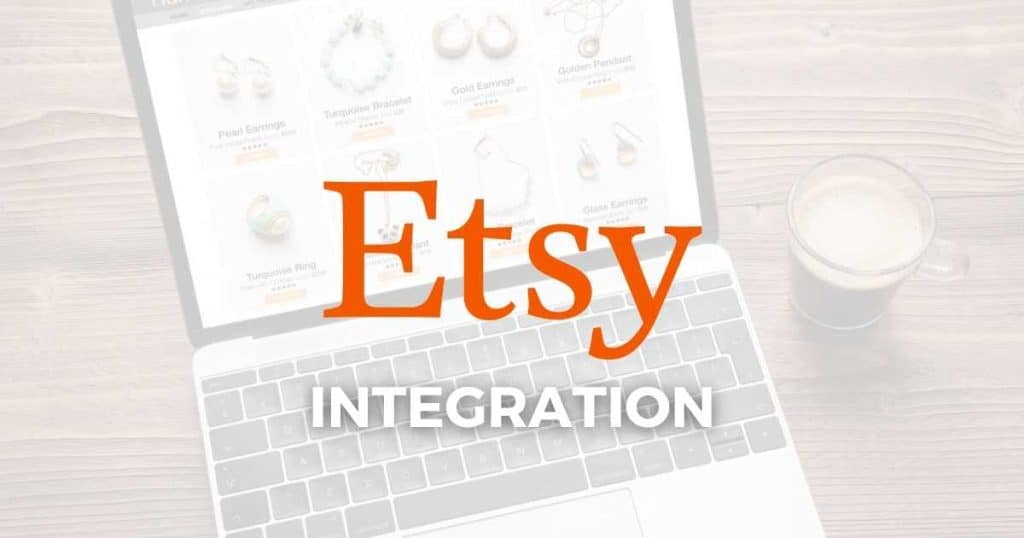 Etsy jewelry store owners are typically small teams or individuals that love designing and creating unique pieces.
If you have an Etsy jewelry store, you'd rather be designing than chasing up suppliers…right?
Well, I have good news for you!
Most Print on Demand platforms offer a simple integration service that allows you to create and sell your jewelry designs directly on your Etsy store.
All you have to do is:
Connect the two platforms together.
Create and design your products on your Print on Demand platform choice.
Publish those products to your Etsy store.
And then, once a customer purchases your jewelry item, the Print on Demand service takes care of the rest!
Using Print on Demand and Etsy together gives you the cutting edge over your competitors that offer similar products.
Plus, it leaves you more time to focus on what you do best – designing jewelry of course!
Read more: Etsy and Printify guide.
Print on Demand Jewelry Shopify Integration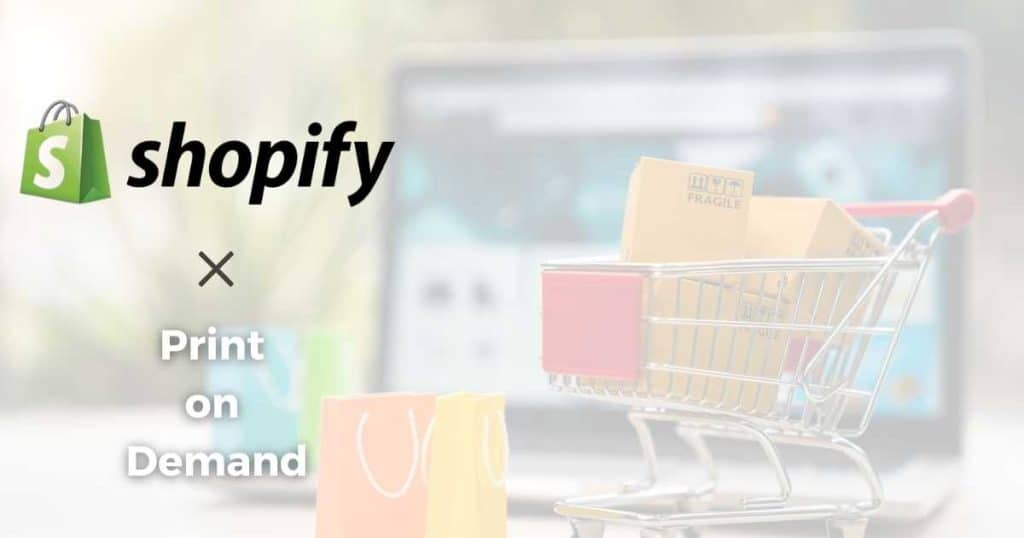 Do you have a Shopify jewelry store? You're in luck!
Shopify is a huge believer in Print on Demand services.
In fact, they integrate with many popular platforms like:
Printify.
Printful.
LuluDirect.
Beeoux.
Shop3D (just to name a few!)
I love, use, and recommend Shopify as a premium online store builder, so It's great that they integrate with so many popular and versatile Print on Demand services.
All you have to do is set up an account for both platforms, then sync the two together! (the process will slightly differ depending on what Print on Demand service you use).
You can then start uploading and designing your customizable jewelry products through Print on Demand, then sell those products through Shopify.
It's that easy!
I promise you'll save time and energy by using Print on Demand with your Shopify store.
Check out my Shopify vs Etsy article here.
Also, learn how to create a Shopify store by watching my tutorial down below.
Stew's final thoughts
That brings me to the end of this Print on Demand Jewelry guide! I've covered everything there is to know about Print on Demand services.
So, should you use them? Are they the best choice?
Ultimately, it comes down to your business model and preferences.
There are so many different options out there! I'd recommend checking out a few of the options I've mentioned to see if they work and align with your business.
The great thing about all the platforms mentioned above is that there's no minimum order or annual account fee.
So, why not try out some of your most popular pieces with Print on Demand?
What have you got to lose?
Let me know how you get on below.