What are Print on Demand stickers?
Whether you're an artist, a small business owner, or just someone with a flair for creativity, making eye-catching stickers is a fun and creative way to promote your brand.
Stickers are the ultimate affordable and profitable business marketing tool.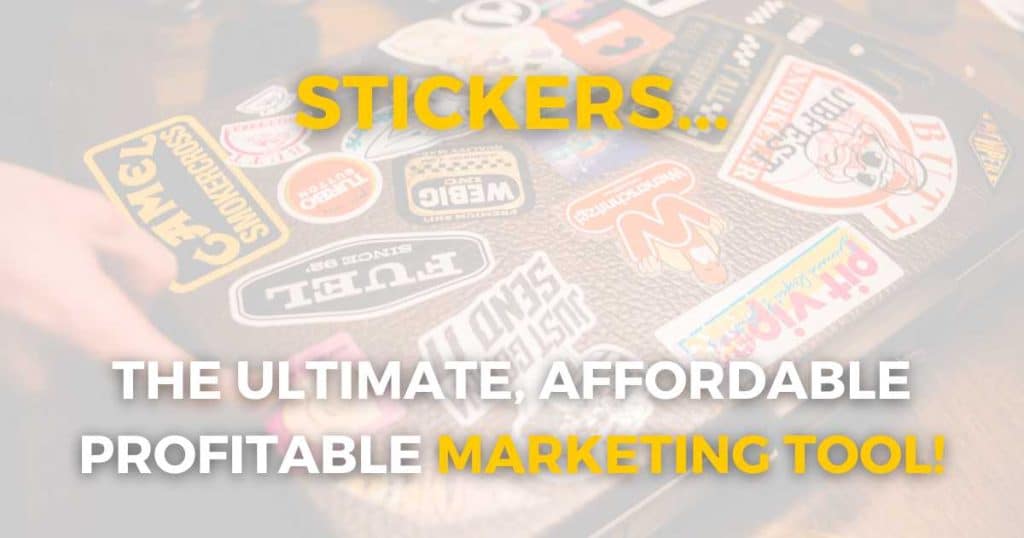 Think about it..you can stick stickers on mugs, laptops, notebooks, refrigerators, and other everyday items for everyone to see!
And you have the freedom to create whatever you want on these stickers.
However, designing, printing, and sending stickers can be time-consuming.
This is where Print on Demand for stickers steps in.
My aim is to walk you through everything there is to know about Print on Demand stickers!
I'll explore what it is, what companies you should use, and much more.
Are you ready to peel and stick your way to success in 2023 with Print on Demand Stickers?
What Is Print on Demand Stickers?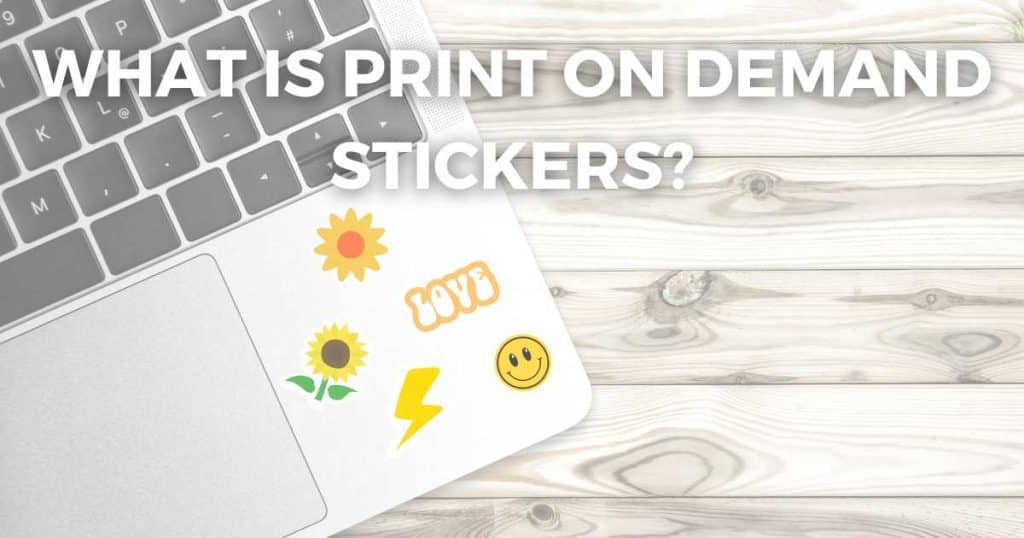 If you haven't heard about Print on Demand, you're in for a treat!
Print on Demand is an online service you can use to design, upload and sell your products.
Essentially, Print on Demand is the middleman between you and your customers.
With Print on Demand, you can create one-of-a-kind products without investing in costly equipment or worrying about inventory management.
Print on Demand services cater to all types of products – including stickers, of course!
That's right; you can effortlessly transform your unique artwork, illustrations, or other designs into gorgeous, professionally printed stickers and then sell those stickers.
Simply upload your designs, choose from various sticker options, and sit back, relax, and watch your designs come to life.
Print on Demand Stickers are the perfect way for you or your brand to express yourself in the most tangible and delightful way.
The best part? There's NO stress attached.
Want to find out more? Keep reading!
Print on Demand Stickers Companies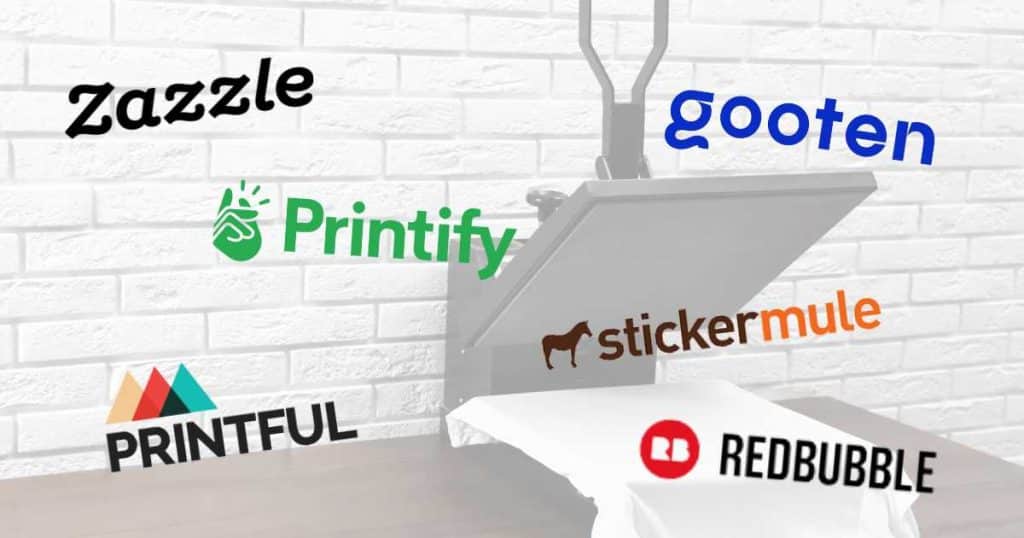 Okay, so we've established that you can create fun and engaging stickers through online Print on Demand services.
However, there are so many Print on Demand services out there. Are they all the best for sticker creation?
Each Print on Demand service has its own catalog with plain products, including, for example, books, clothing, accessories, home decor, etc.
The idea is that you add your designs onto those products to transform them into beautiful and unique sellable products!
But it's important to note that not every Print on Demand service offers stickers in its product catalog.
Some Print on Demand Stickers companies in the market include:
So as you can see, Print on Demand Stickers have gained enormous popularity over the past few years, with many popular companies offering this service!
These companies are making it so much easier for aspiring artists, designers, or businesses to create and sell unique stickers (and other products) without worrying about the manufacturing process.
Plus, you can create designs at your own pace without investing in specialized equipment or inventory management!
Print on Demand Stickers Suppliers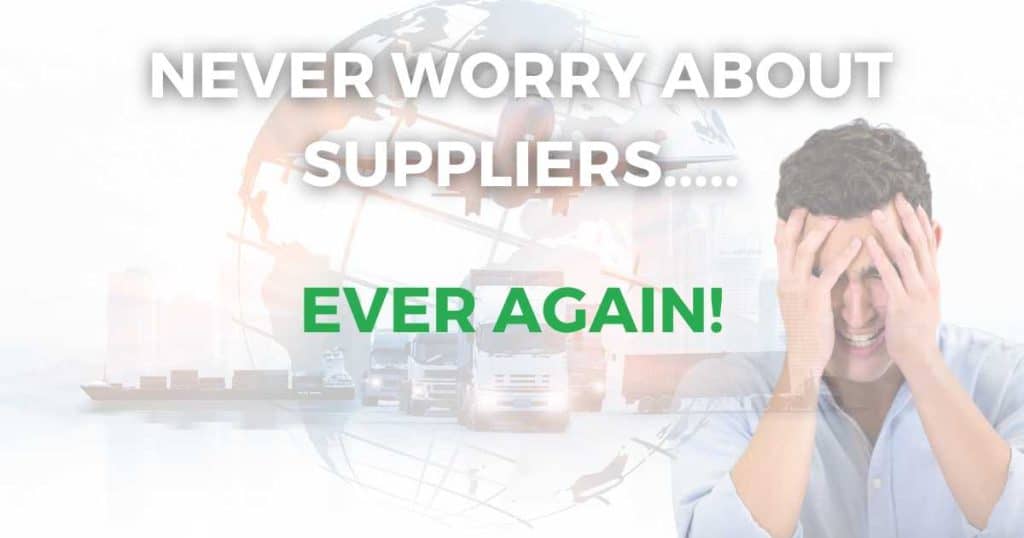 Print on Demand takes care of all those frustrating issues you run into when producing, printing, and sending high-quality stickers in the traditional form.
That's right – they deal with your suppliers for you, so you don't have to!
This includes all the printing, cutting, and packaging suppliers, leaving you more time to focus on designing and marketing.
They partner with only the best printing and shipping providers worldwide, so you can ensure your customers will receive high-quality stickers quickly!
You'll never have a customer saying their order took too long to arrive ever again, as Print on Demand stickers suppliers are chosen based on customer location.
For example, if your customer is based in Australia, the stickers will also be produced and printed in Australia.
Plus, since your stickers get printed and shipped once the customer orders them, you don't have to worry about warehouses or inventory!
However, it's important to keep in mind that some Print on Demand Services may not ship to every location.
Best Print on Demand for Stickers
My top 3 best Print on Demand sticker platforms are Printify, Printful, and Zazzle.
Each company brings something different to the table, so let's dive deeper and discover what they offer.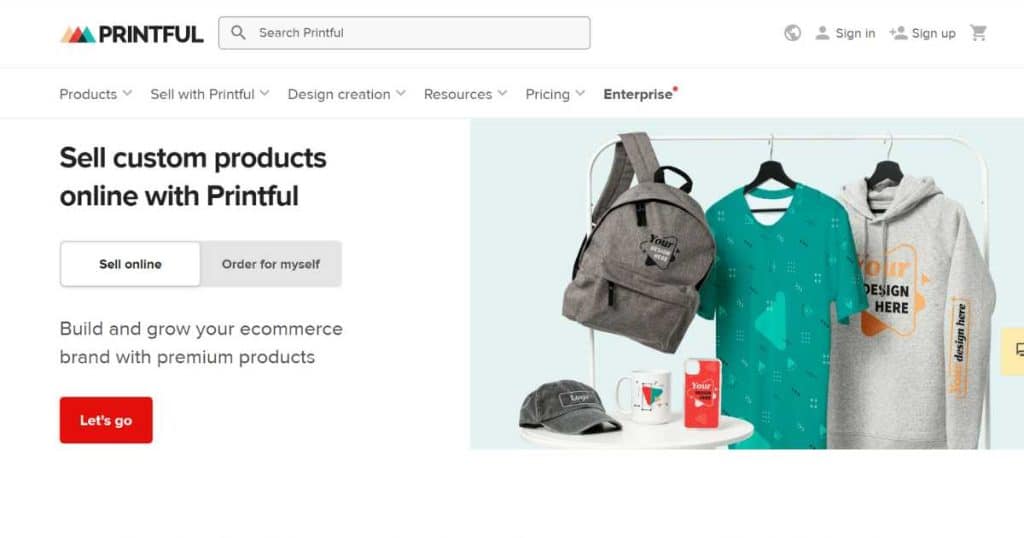 Printful is another leading platform that offers an extensive range of Print on Demand products, including stickers.
With Printful, you can also easily create high-quality custom stickers without any inventory management hassles!
Although, the range of sticker options is far less than what Printify offers.
You'll only get one vinyl sticker-cut option, but you can choose:
Kiss-cut.
Kiss-cut holographic.
Kiss-cut sticker sheet.
Plus, you can choose the color and size of your sticker.
Like Prinitfy, you won't pay a cent until you start selling, and you can check out the delivery locations, times, and costs before you upload your designs.
Printful's online store integration capabilities are incredible.
Do you have a Shopify, WooCommerce, Etsy, WebFlow, Ecwid, TikTok Shop, or Weebly online store? (The list goes on….)
You'll be happy to know you can seamlessly connect Printify to all these – and more!
Learn how to sell online digital products here.
Although more basic than Printify, if you're after versatile kiss-cut stickers, Printful is still a convenient and cost-effective way to showcase your creativity and help with brand marketing.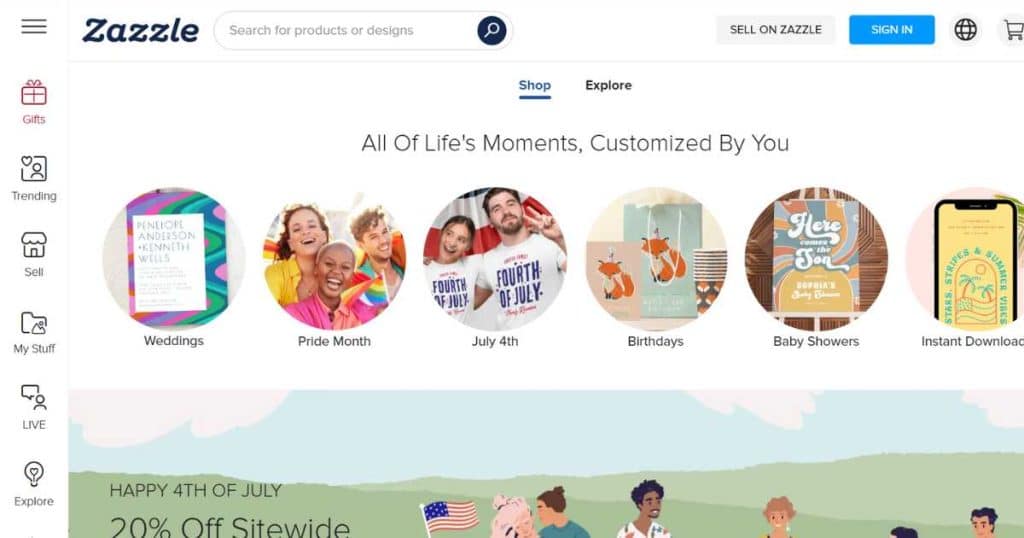 Zazzle is a free-to-use Print on Demand marketplace known for its high level of product selection and customization level.
When it comes to Print on Demand stickers, Zazzle offers premade 'Birthday,' 'Wedding,' 'Baby shower,' and 'Thank you' templates.
You can then easily personalize the design of these templates to your liking.
Or, you can create your own sticker design from scratch.
Sticker types include:
Circular.
Rectangular
Hearts.
Stars.
Triangles.
Zazzle has a whopping six sticker sizes, the biggest being enough to cover a suitcase! And you'll also get to choose between a glossy or matte finish.
Zazzle is, in my opinion, one of the best choices for individuals or creatives wanting to create personalized stickers for their personal brand.
The only downside is that because they're an independent marketplace, there's no online store integration capability.
However, you can certainly make a statement with personalized stickers from Zazzle!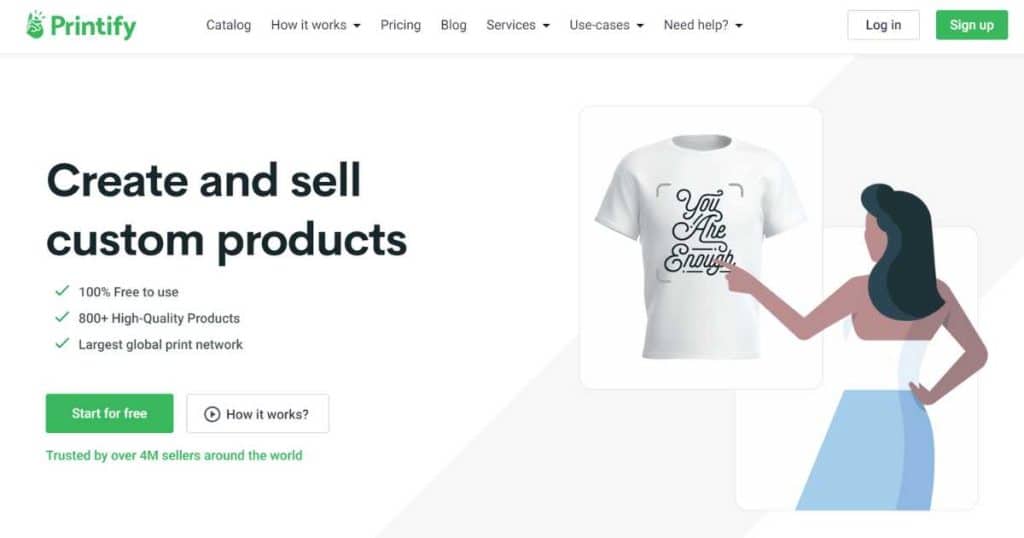 Printify is one of the best names in the business for Print on Demand.
Why? It's completely free to use and set up, offers a HUGE product catalog, and integrates with all your favorite online store website builders.
And if you want to boost your business and captivate your audience with captivating Print on Demand stickers, Printify has you covered.
With the help of Printify, you can effortlessly unleash your creativity by creating custom stickers in 4 versatile vinyl cut options:
Sticker sheets.
Kiss-cut.
Die-cut.
Square-cut.
They also have 'Holographic,' 'Transparent', 'Laminate,' and 'Sticker sheet bundle' options.
You'll only get charged for what you sell, so you can make as little or as much as you like.
Plus, you can also design and create fridge magnets!
Before you start designing, you can see what countries you can ship that particular sticker type to, what the average production time is, and how much it'll roughly cost.
Let's face it, who can resist the temptation of a stylish sticker that adds a touch of personality to their belongings?
How to make Print on Demand Stickers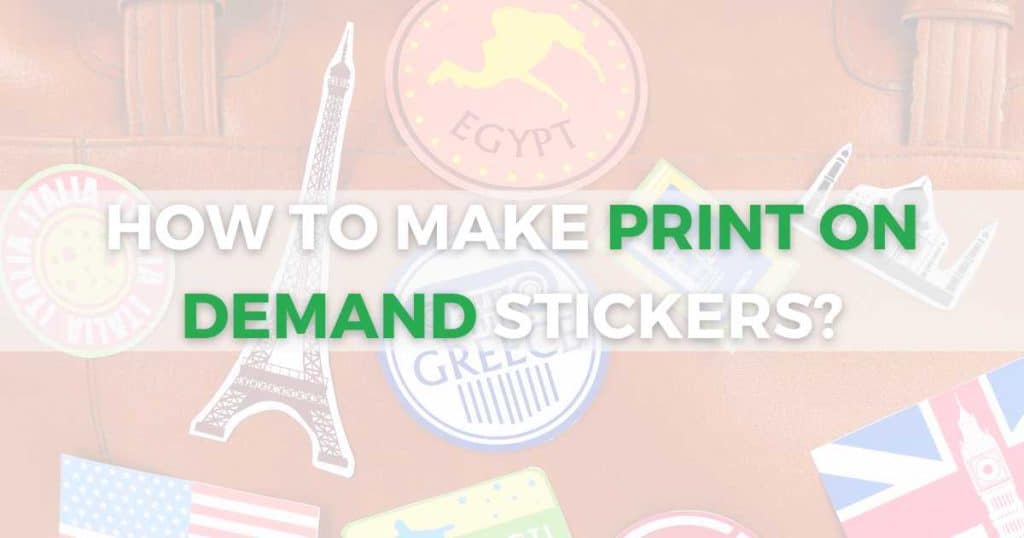 It's safe to say that you'll save time and money with Print on Demand stickers. But how do you actually make your stickers?
All Print on Demand services run slightly differently, but here's a quick run down on how it generally works:
 1. Select a Print on Demand provider that offers customized sticker printing services (like the platforms I mentioned above).
 2. Decide what size and shape you want your stickers to be, based on your brand and target audience.
 3. Create an eye-catching and visually appealing design for your sticker using an online design software with Canva (or a Canva alternative).
 4. Once you've created your design, upload it to your Print on Demand provider's platform.
 5. Select the type of sticker you want (kiss-cut, die-cut, sticker sheet etc).
 6. Finalize your order and connect your stickers to your online store.
 7. Let the Print on Demand provider handle the rest!
Print on Demand Stickers Etsy Integration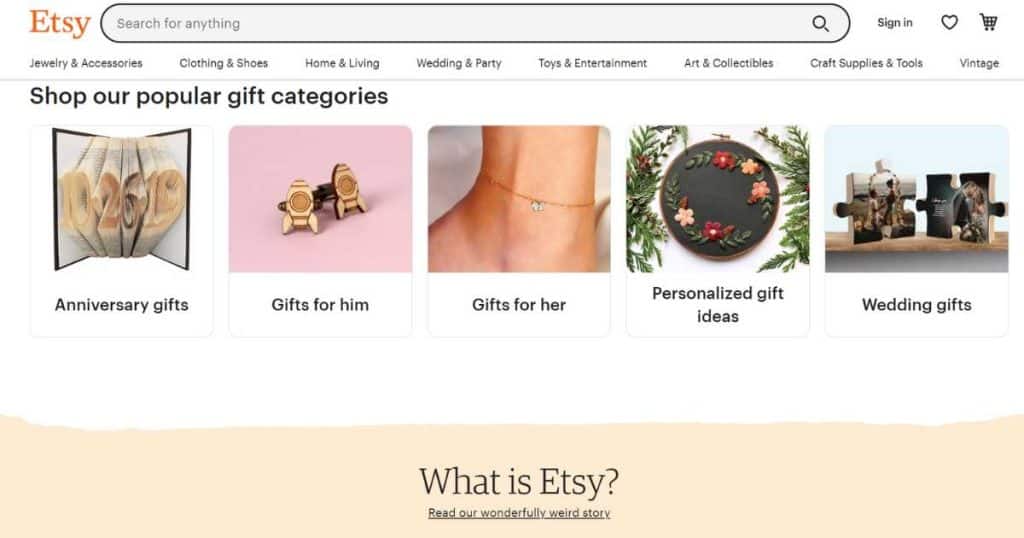 Etsy store owners are typically creatives. So, why not add another string to your bow and create unique, fun stickers for your store?
If you already use Etsy, you can create dynamic custom stickers representing your brand through a Print on Demand sticker service, then add them directly to your Etsy store!
Stickers are an affordable addition that can both make money and promote your brand. And with Print on Demand, you won't have that added stress of managing suppliers.
Or, if you're a creative or artist, you'll get an opportunity to monetize your art by turning it into custom-designed stickers!
The integration between Print on Demand services and Etsy is generally quite seamless.
For example, with Printify and Printful, all you have to do is:
Connect the platforms together.
Create and design your stickers.
Publish to Etsy.
From there, it's smooth sailing! When a customer purchases one of your stickers, the Print on Demand service takes care of everything else for you.
By combining the power of Print on Demand stickers and Etsy, you'll gain a competitive edge over other sellers in the same market.
And with Print on Demand stickers for Etsy, you can still focus on what you do best: designing and creating your products!
Read more: Etsy and Printify guide.
Print on Demand Stickers Shopify Integration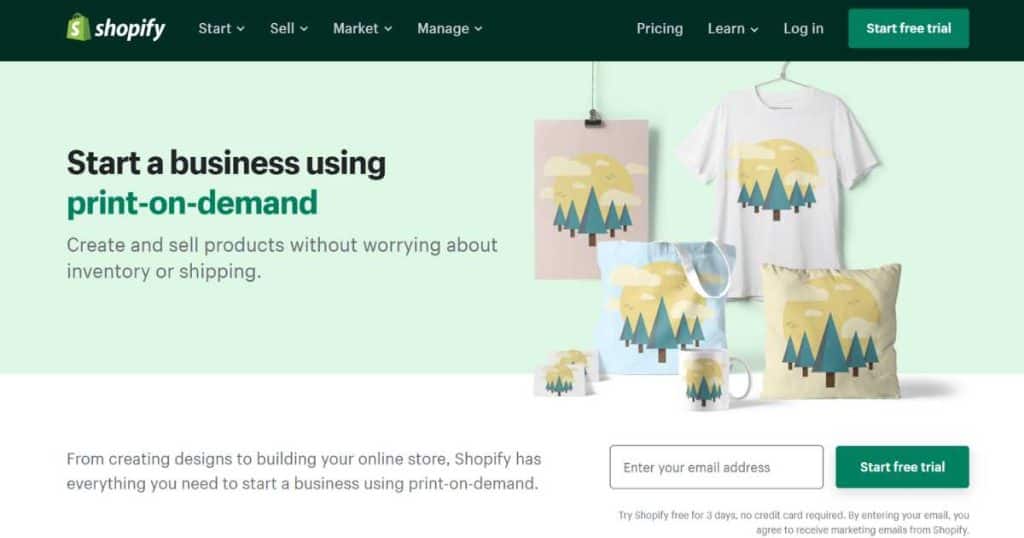 If you already use Shopify, why not add custom Print on Deman stickers to your store?
Shopify has undoubtedly embraced the benefits of Print on Demand services, integrating with many popular platforms.
These include Printify, Printful, LuluDirect, Gooten, Contrado, and more.
I'm constantly promoting Shopify as a premium online store builder, so the fact that they integrate with so many Print on Demand services is incredible for eCommerce businesses!
Setting up a Shopify account and connecting it with a Print on Demand service is just as easy as Etsy.
And once the integration setup is complete, all you have to do is design, upload, and customize your stickers through the Print on Demand platform of choice.
Then you're ready to add and sell them via your Shopify store!
If you want to expand your product line on Shopify and reach a broader audience, creating fun and engaging stickers with Print on Demand is the way to go!
Check out my Shopify vs Etsy article here.
Also, learn how to create a Shopify store by watching my tutorial down below.
Stew's final thoughts
That is everything you need to know about Print on Demand stickers!
Stickers are an awesome way to expand your products and grow your brand. And what better way to do that than by using Print on Demand?
And with Print on Demand, you don't have to worry about time-consuming back-and-forth communication between yourself, suppliers, and customers.
As you can see, there are so many Print on Demand sticker options out there.
I'd recommend starting with designing some stickers with just your branding or logo, then adding those to your online store, just to see how well they sell.
After all, everyone loves a sticker!
Let me know how you get on – thanks for reading.