If you're looking for the best Print on Demand service for your online store, then this Printify review is precisely what you need!
Printify is undoubtedly one of the best Print on Demand services for eCommerce businesses.
But how does Printify work?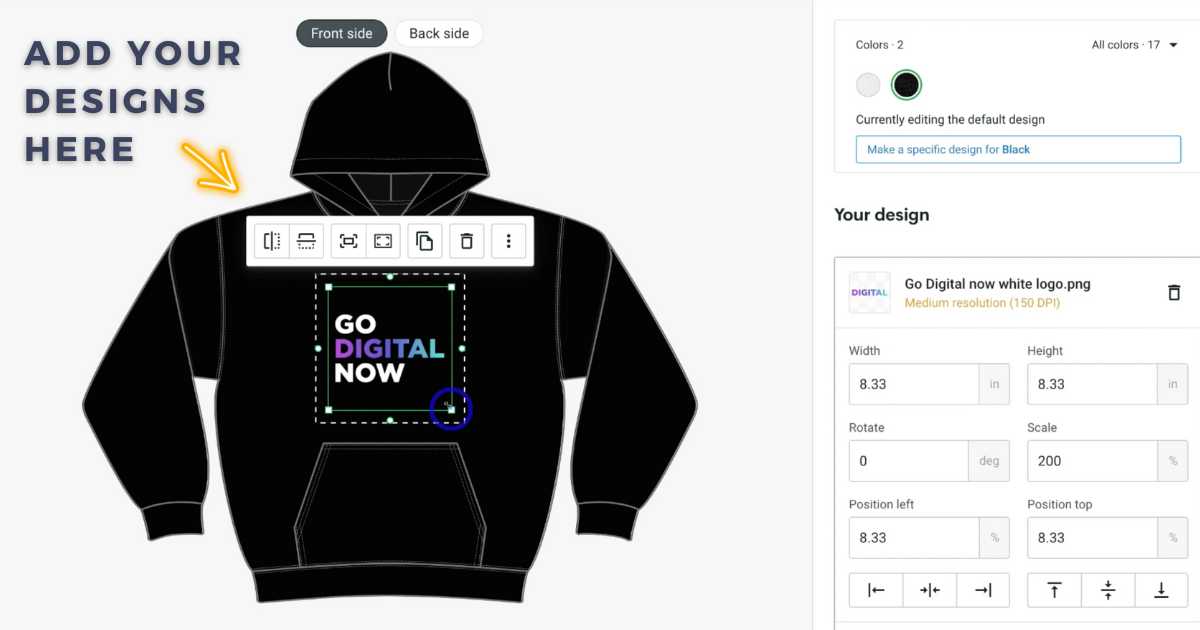 Whether you're selling products on Etsy, Shopify, or another platform, Printify can help you streamline your production process and increase your sales.
But with so many alternatives in the online world, is Printify the best Print on Demand service out there?
Let's find out right now in this Printify review!
Printify Review 2024
In this Printify review, I'll dive into everything you've been wanting to know.
How does Printify work? What can you use it for? What are the pros and cons? 
I'll answer all that in just a few minutes.
Also, I'll compare Printify vs Printful (plus other popular Print on Demand services!) And so much more.
My goal? To find out if Printify really is the best Print on Demand platform!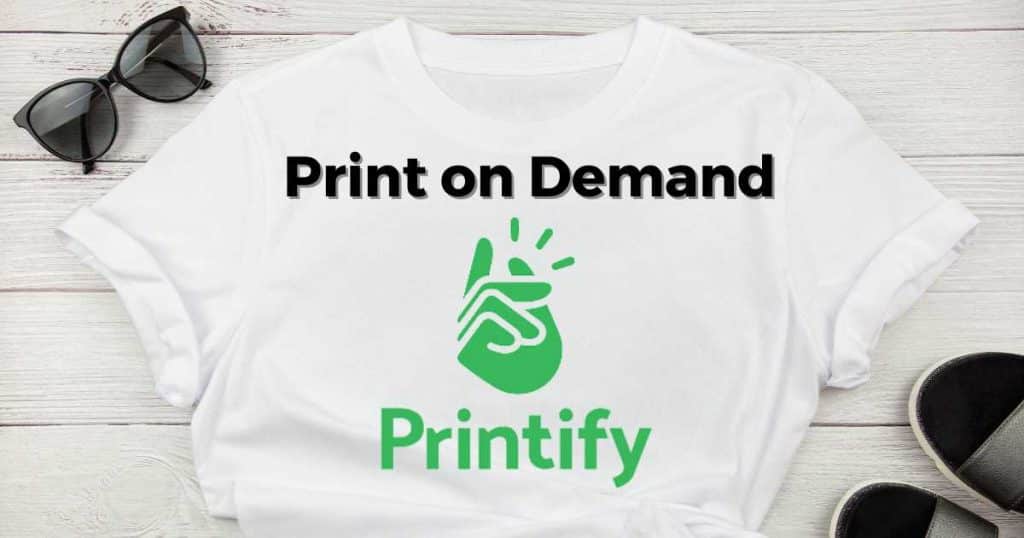 What Is Printify?
Printify is a powerful Print on Demand website and dropshipping service that connects sellers with a wide range of providers all over the globe!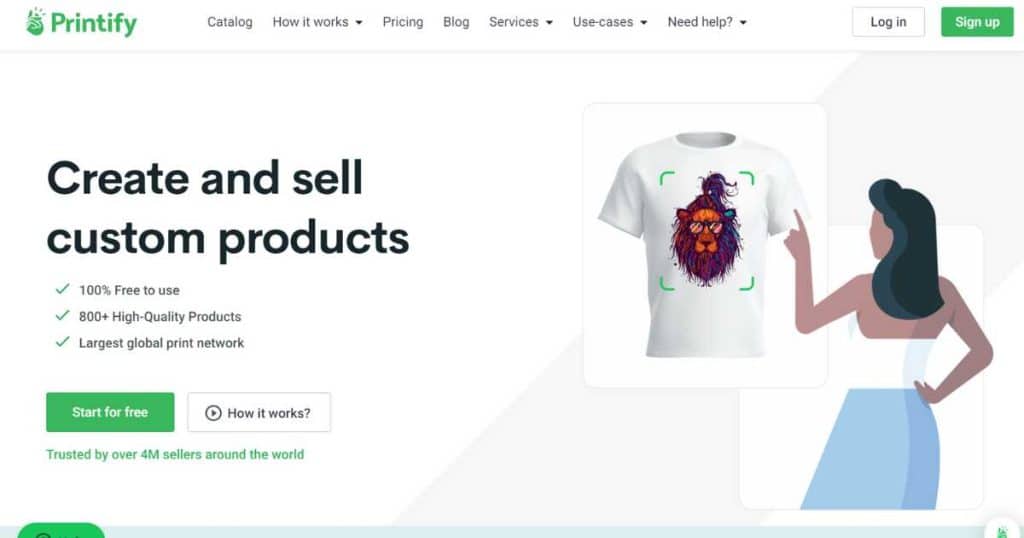 Essentially, Printify acts as an all-in-one solution for selling branded products globally.
Just add your designs to your selected products (located on Printify's website) and then sell them on your own website (most website builders offer easy integrations).
Printify, as a Print on Demand service, takes care of the rest (production, inventory management, printing, handling, and shipping)!
There are three main options for sending online products to customers:
Package and send your items yourself.
Outsource to a third-party logistics team.
Dropshipping.
Printify is a dropshipping platform that offers Print on Demand fulfillment services.
They stand out from the crowd as they offer one of the biggest selections of products and customization options to help you create unique and personalized products!
With no upfront costs, inventory, or shipping issues, Printify is the perfect solution for small businesses wanting to sell their products worldwide without the usual hassle of production, handling, and shipping.
Essentially, they do all the dirty work for you!
And even better, they offer hundreds of products.
You can customize and sell anything from shoes, clothing, jewelry, stickers, home decor, towels, games, and mugs (just to name a few).
All you have to do is add your designs to the products, sell your products, and then… well, that is it from your side!
What I Like:
Impressive and comprehensive range amount of product options.
Simple integration process.
No upfront hidden costs.
Printify coupon codes.
User-friendly interface.
What I Dislike:
Their customer support could be faster and more responsive.
Global shipping has been known to be slow.
The quality of the products is sometimes lower than you would expect.
How does Printify work?
Okay, so how does Printify work, exactly?
Think about Printify as an online warehouse supplier that can connect to your online store
The first step to start with Printify is creating an online store.
Many online store builders such as Shopify or WooCommerce can be great solutions if you currently do not have an online store.
My personal favorite online store builder is Shopify. However, it's worth mentioning that Printify also integrates with Etsy, WooCommerce, eBay, Wix, and more.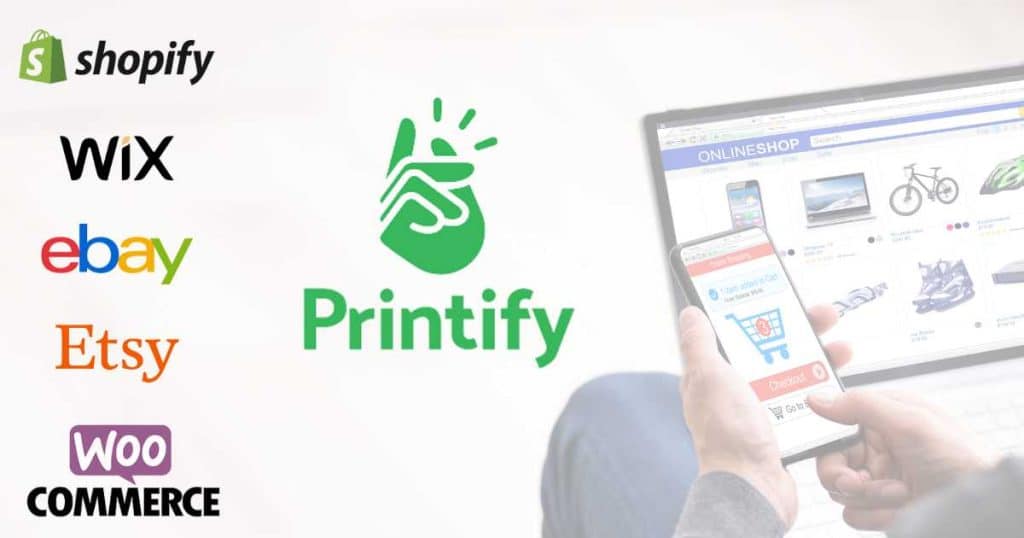 Once you've created your online store, you're ready to start selling with Printify!
So how does Printify work? Let's find out in this Printify review:
Simply sign up to Printify.
Choose what product you want to sell in your store.
Simply upload a design you've created or use their 'MockUp Generator tool to help you.
Connect your eCommerce store.
Whenever someone buys something from your online store, the order and customer details automatically get sent to Printify!
Printify will create, print, pack, and ship your products directly to your customers as soon as your orders come in using their network of print providers worldwide.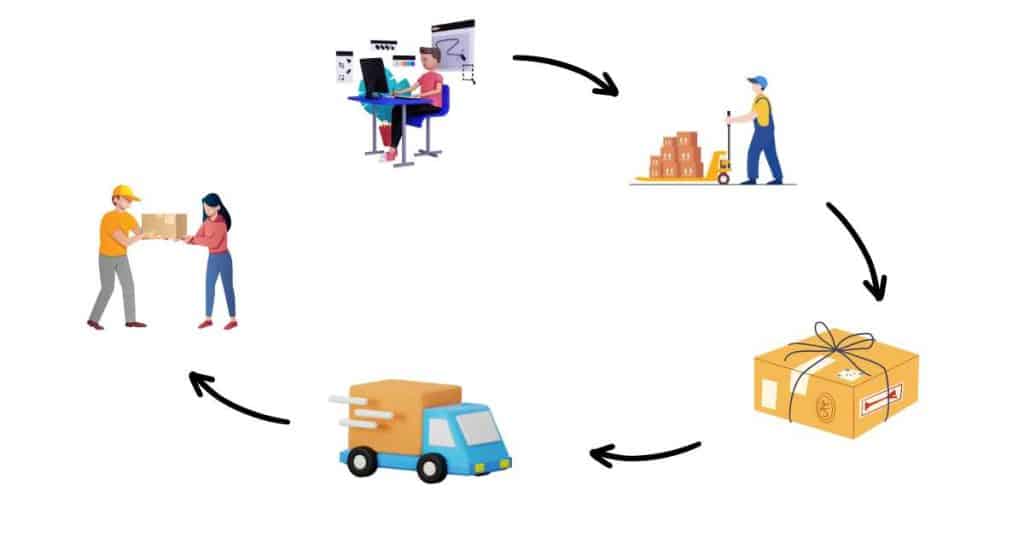 That's right; they don't bulk-produce your orders!
Say goodbye to supplier and fulfilment issues and inventory, and start making a passive income from Printify!
Check out my video on how to connect Shopify with Printify and sell online.
Pricing: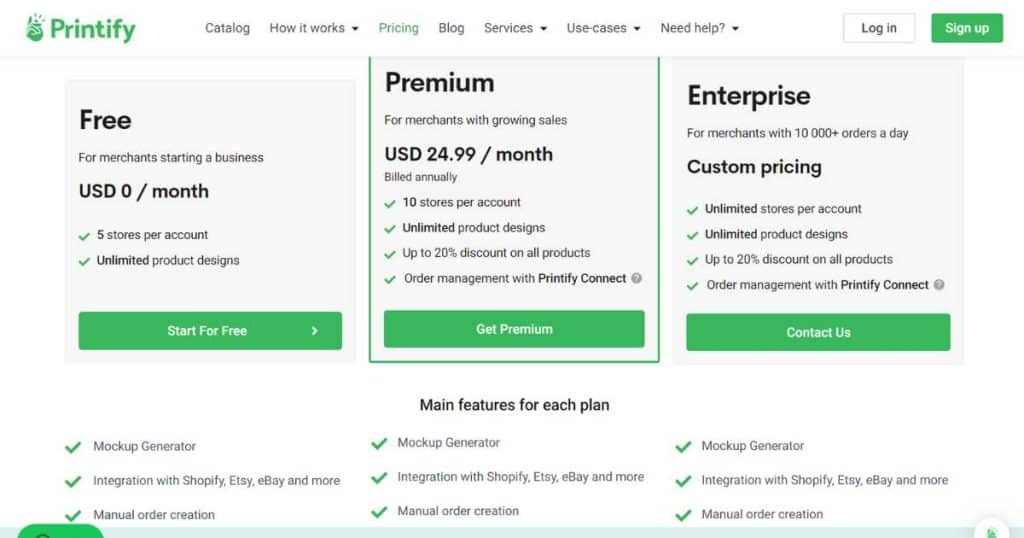 Printify offers 3 plan options, all with unlimited designs, integration capabilities, and their 'Smart MockUp' feature included.
Free: $0
Premium: $24.99 per month
Enterprise: Custom pricing.
It's worth mentioning that although there is a free plan, you'll still need to pay for the cost of the products when you sell them.
But the free plan is where everyone starts! There's no monthly fee or anything like that. You just pay the cost of the product when you sell it!
Therefore, just add your profit margins on top of the cost of shipping and printing.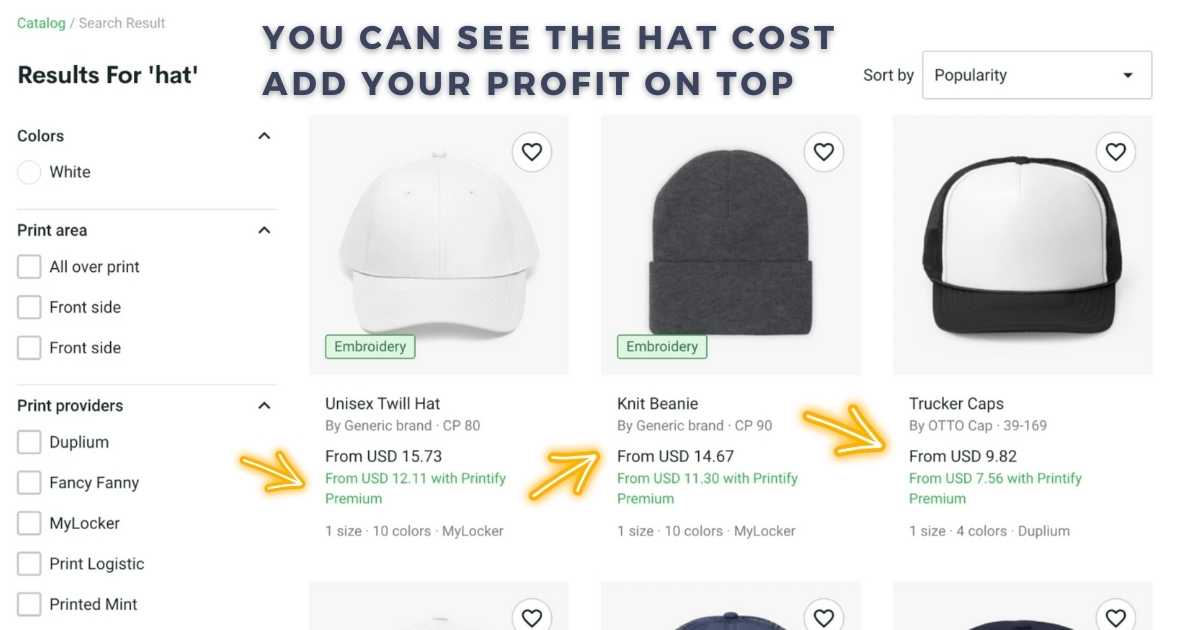 Additionally, you can access Printify coupon codes for discounts and deals on your account. How good is that?
Let's continue with this Printify review.
Where is Printify located?
As mentioned above, Printify doesn't have a physical warehouse or factory.
Printify offers a global network of print providers to produce and ship your products to your customers no matter where they are in the world!
These include 80,000 print providers and 110,000 printing facilities in the following countries:
Australia
Germany
Canada
China
United States
United Kingdom
Spain
Poland
Czech Republic
Latvia
Slovenia
Printify Reviews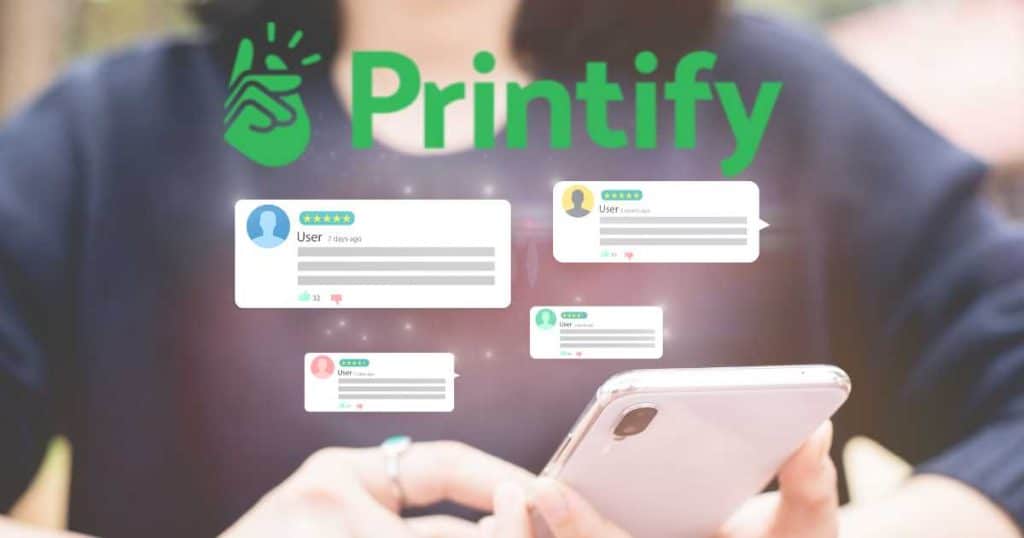 Alright, we've got the lowdown on Printify – what it is, how it operates, and my personal pros and cons.
But now, let's take a look at some Printify reviews and see what the rest of the world has to say about this Print on Demand website powerhouse!
Trustpilot rated Printify pretty highly, with 4.7 stars out of 5.
The general consensus is that it's easy to use; however, there are mixed reviews on customer service.
Some users say it's fantastic, and others say otherwise!
You can check out all the reviews for Printify on Trustpilot here.
What about Printify reviews on G2?
G2 rates Printify slightly lower than Trustpilot, with a 3.5 out of 5-star rating.
Again, the main positives are the user-friendly interface and low prices, and the main concern is customer service satisfaction.
Read more G2 and Printify reviews here.
And finally, what about the quality of the products?
In this eCommerce CEO Printify review, they state that some users have complained about the quality of their items.
However, this is often an item or vendor-specific issue.
Therefore, they recommend you order samples before sending out the real thing.
Also, eCommerce CEO ratings have stated that their Printify orders were shipped to the wrong address.
Overall, the reviews are really a mixed bag (aren't they all?)
As a general rule of thumb, the reviews are pretty good.
I'd recommend running a couple of samples and testing the product before doing any bulk orders!
Print on Demand Shirts
How does Printify work with shirts?
If you've ever thought about designing, creating, and then sending custom shirts to your audience but thought would take too much time – listen up!
The good news is you can easily create customized shirts and other pieces of clothing with your designs, logos, or artwork with Printify.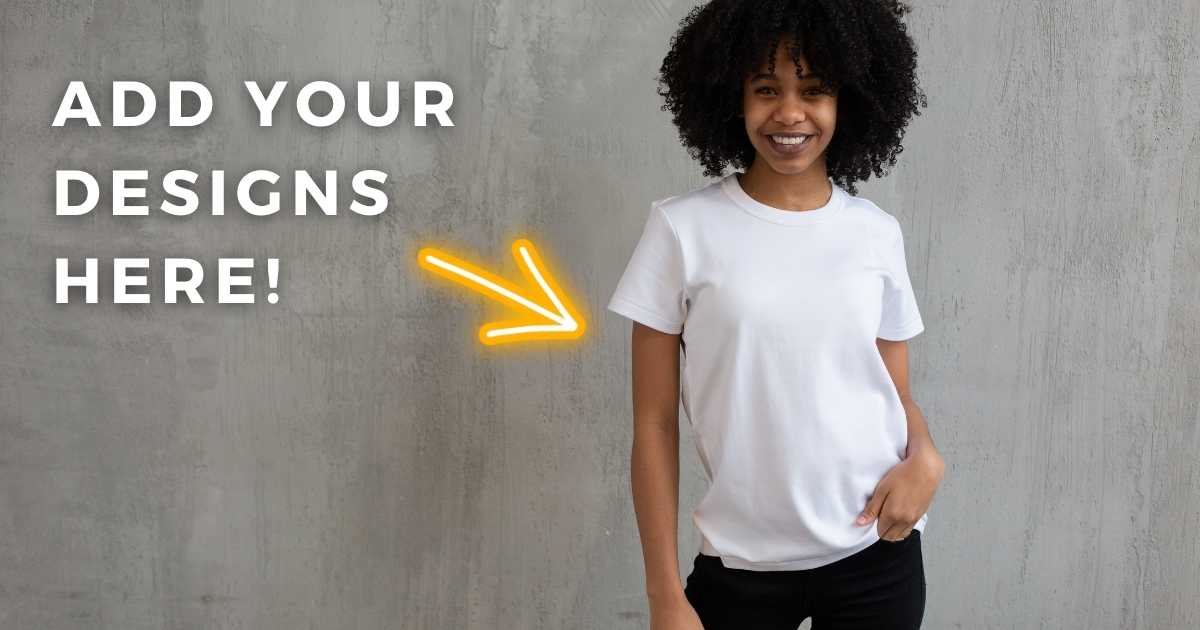 All you need is a white shirt (or other colors), and you're good to go!
The best part? You don't need to invest in inventory or production equipment (or worry about the money spent on unsold products).
Printify partners only create the product when the order has been placed.
This leaves you to focus on the design aspect of the shirt and marketing your brand.
You can be sure to create a stunning, wide range of t-shirts and other apparel items that can be customized with your designs, logos, or artwork.
Print On Demand Stickers
Print on Demand stickers or magnets are an awesome way to promote your products, showcase your business, and increase brand awareness.
With Printify, you can create single or large quantities of custom stickers in four different sticker selections.
Sticker sheets.
Kiss-cut stickers.
Die-cut stickers.
Square stickers.
Stickers are a low-cost product and can also bring in some serious cash!
Plus, who doesn't love a good sticker to add some jazz to their belongings?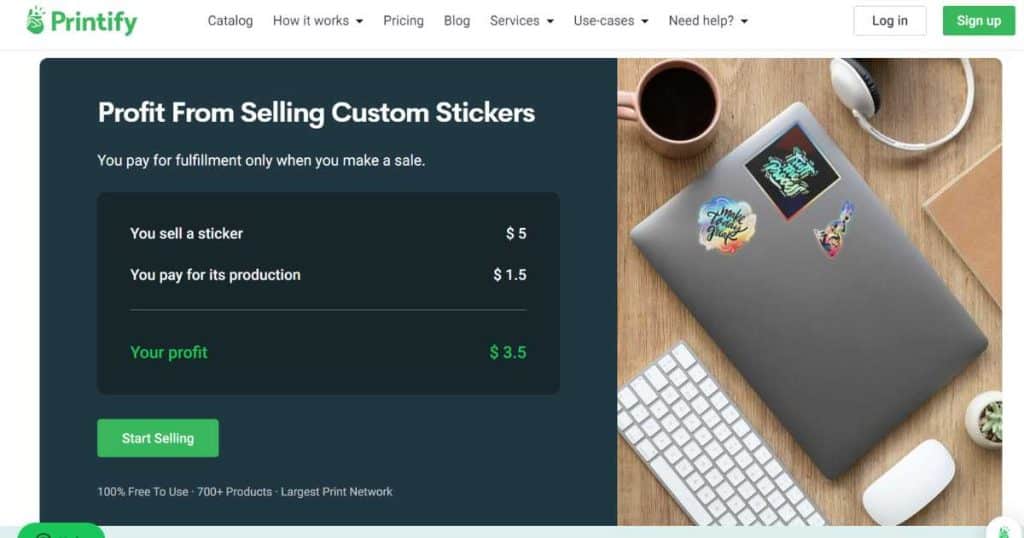 Print On Demand Jewelry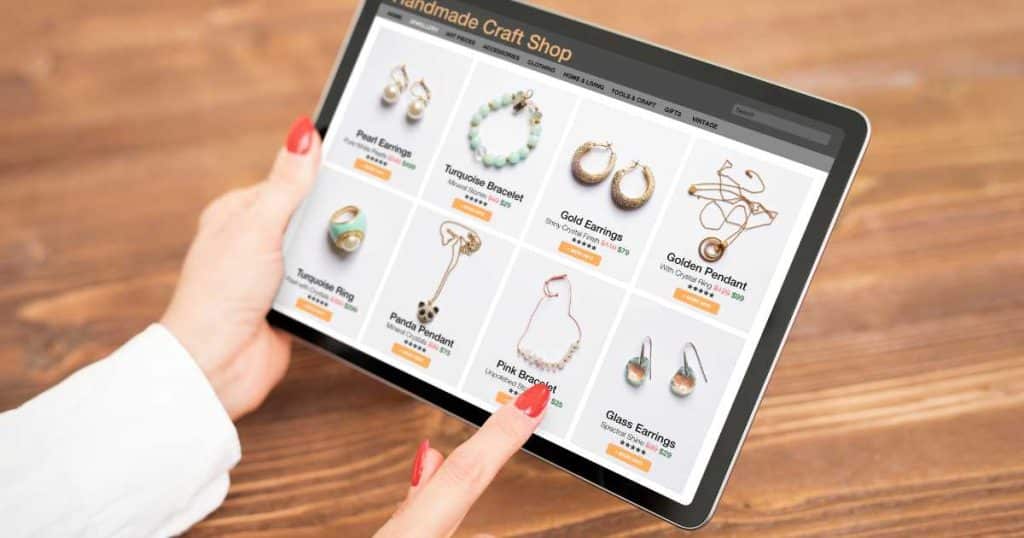 We've established that Printify offers a wide range of Print On Demand products.
But how does Printify work with selling jewelry?
If you're an online jewelry boutique or sell jewelry on Etsy and want to connect Etsy and Printify together, I hate to break it to you….
Printify's Print on Demand jewelry selection is minimal.
In fact, they only have two products. One being their customizable 'Oval necklace' and the other a 'Jewelry box.'
Therefore, if you're a business solely selling jewelry, I wouldn't recommend using Printify for your Print on Demand website services.
I recommend using Beeoux or Shop3D Print on Demand companies specializing in custom jewelry.
However, Printify offers many other accessories, such as:
Phone cases.
Magnets.
Bags.
Hats
Scrunchies
Key chains.
Pin buttons.
Socks.
And more!
Shopify Print on Demand
Shopify believes Print on Demand websites will only continue to rise, which is why they integrate with so many platforms!
In fact, they can integrate with all the following Print on Demand companies:
Shopify is one of my favorite online store builders, so I love that you can use Printify Print on Demand with Shopify!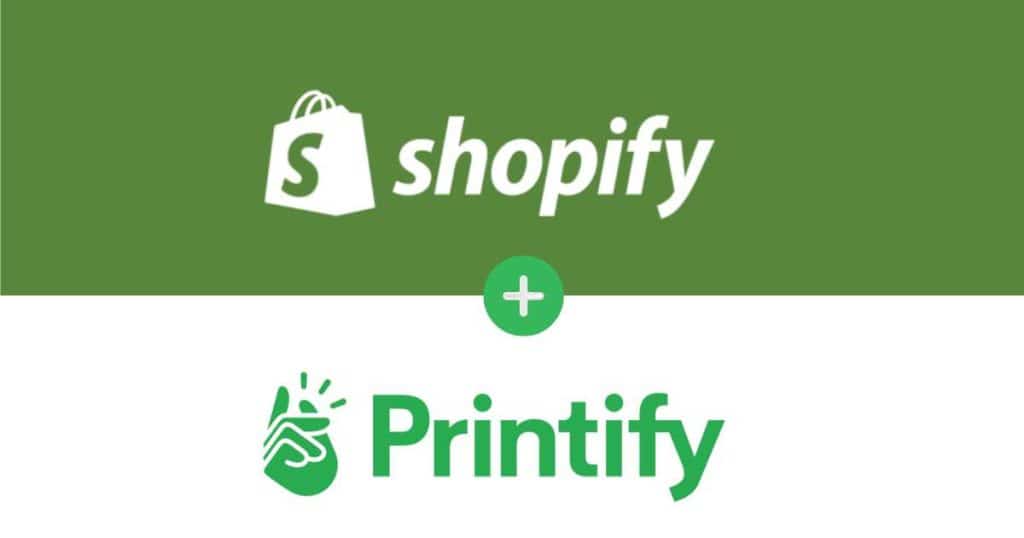 If you have a Shopify store and sell items with unique designs, then Printify could be an excellent option for you.
But how does Shopify Print on Demand work? The integration process is quite seamless.
Once you've set up your Shopify online store and Printify account:
Printify will ask if you want to sync your online store.
Simply click 'Shopify' and type in your Shopify domain name.
Next, install the Shopify app.
And that's it! Your Shopify store has now been connected to Printify.
Next, simply choose what products you want to sell, then edit those products.
Once you're happy with your products, you'll need to upload them to your Shopify store!
On Printify, select what products you want to upload to Shopify.
Add a product title, description, tags, and pricing to your product, then publish your product.
You'll then find your products automatically on your Shopify store!
And that is how easy it is to use Printify with Shopify.
Let's continue with this Printify review below!
Print on Demand Companies (Alternatives)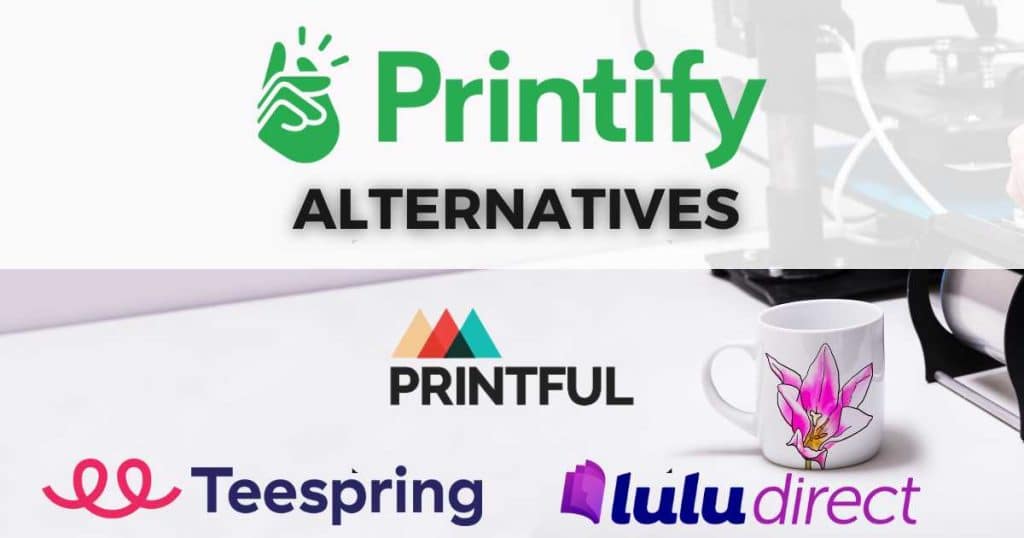 Don't get me wrong, Printify is a major player in the Print on Demand world, but other alternatives are out there and shaking things up!
These companies have unique features, cutting-edge technology, and innovative products that will impress.
So, let's see how they stack up against Printify.
Printify vs Printful
Printful vs Printify are arguably the two biggest print on demand services on the market.
But what is the difference between the two? And what is the better platform?
Similarities:
Each offer a platform where you can design, create, and send your customized items through their easy-to-use mockup generator.
Both plans offer a free plan.
They both have simple integration capabilities with popular eCommerce platforms.
Printify advantages:
Larger selection of products.
You can choose your own print provider with Printify.
Larger supplier network.
Cheaper than Printful.
Printful advantages:
Integrates with a slightly larger list of channels
Has a larger profit margin.
Printful quality is slightly better than Printify.
Better customer support.
Ultimately, they both offer similar things but have different strengths and weaknesses.
Printify vs Printful – why not give both a go to see what works best for you?
Printify vs Teespring
Teespring is a popular Print on Demand apparel-based service for creators wanting to create custom shirts, hoodies, leggings, tanks, and more.
The obvious difference between Printify and Teespring is the product catalog.
Printify offers a significantly greater and wider variety of products.
And to be honest, both platforms work pretty differently.
With Teespring, you post your product on their online marketplace, which users can shop on.
Printify is more of a dropshipping and complete fulfillment partner.
But what are the similarities and differences between the two?
Similarities:
 Both have an easy-to-use mock-up generator.
Each platform offers apparel products.
You don't have to worry about inventory or shipping.
 Printify:
 Offers more printing provider options.
Lower costs.
Discounts on sample products (if you sign up for the paid plans).
Integrates with your online store.
Teespring:

Online training center.
Completely free to use (no paid plans).
Easier to use – you don't need to set up an online store as you only post your products on the Teespring marketplace.
Overall, if you're a creative wanting to design and sell apparel easily, I'd recommend Teespring.
However, if you already have an online store and are after a platform that offers a broader variety of products, go with Printify!
Read more: Etsy vs Printify.
Printify vs Lulu Direct
While Lulu Direct and Printify are both eCommerce platforms that offer Print on Demand services, these services are very different.
The main difference? Lulu Direct is a self-publishing and eBook Print on Demand service you sell through your online store.
With Printify, you can't publish and sell a book you've written.
As the products are quite different, comparing the two side by side is challenging.
I recently launched an eBook with Lulu Direct and found the quality was terrific.
However, formatting the book was a bit more complex and took much longer than I expected, so keep this in mind.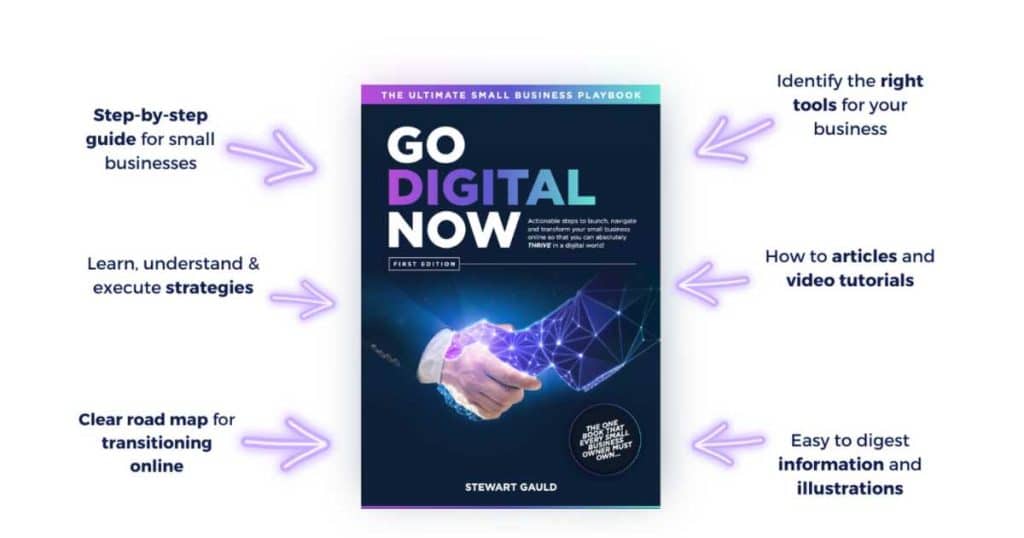 However, they provide great resources such as guides and templates to help you, which I'd highly recommend.
I could also easily integrate the book with my Shopify store – another bonus.
Lulu Direct is a great choice if you're looking for a platform to sell your eBook!
Final Thoughts
And there we go!
Congratulations, you've made it to the end of this Printify review and comparison guide.
With that said, I believe Printify is a fantastic and leading user-friendly Print on Demand service that offers a wide range of customizable products.
Whether you're an entrepreneur looking to start your own business or a creative looking to sell your designs online, Printify has everything you need to bring your brand to life.
Stand-out features for me include:
The extensive supplier network.
The easy-to-use mockup generator.
Seamless integration with popular eCommerce platforms like Etsy and Shopify.
It's free to get started, so nothing is stopping you from creating and selling your custom products with Printify online!
I hope you enjoyed this Printify review, and I hope you now have a comprehensive idea of how Printify works!
Let me know your thoughts down below.
Frequency Asked Questions
Does Printify work?
Yes! Printify is a cost-efficient, easy way for you to get your product out into the world.
Don't believe me? Check out some online Printify reviews for yourself.
Or, even better, try their free plan and get selling!
Can you really make money from Printify?
In the oversaturated world of eCommerce, it can be tricky for aspiring business owners to make money.
But without any upfront inventory or shipping costs to worry about, a Print On Demand service like Printify is a great place to start.
If you put the time and energy into selling with Printify (and if your product is desirable), you should make money with Printify.
Does Printify own your designs?
No, Printify never owns your designs, and can never sell, manage or control your products.