What are Google Site Themes, and why should you use them?
If you're looking to create a basic, affordable, and responsive website, Google Sites may be the ideal solution you've been searching for.
Google Sites is a popular website builder designed to help you build and manage your website.
But even with the help of Google Sites, it can still be tricky to build cohesive website pages that go with the look and feel of your brand.
That's where Google Themes come in handy!
Google Sites Themes – What Are They?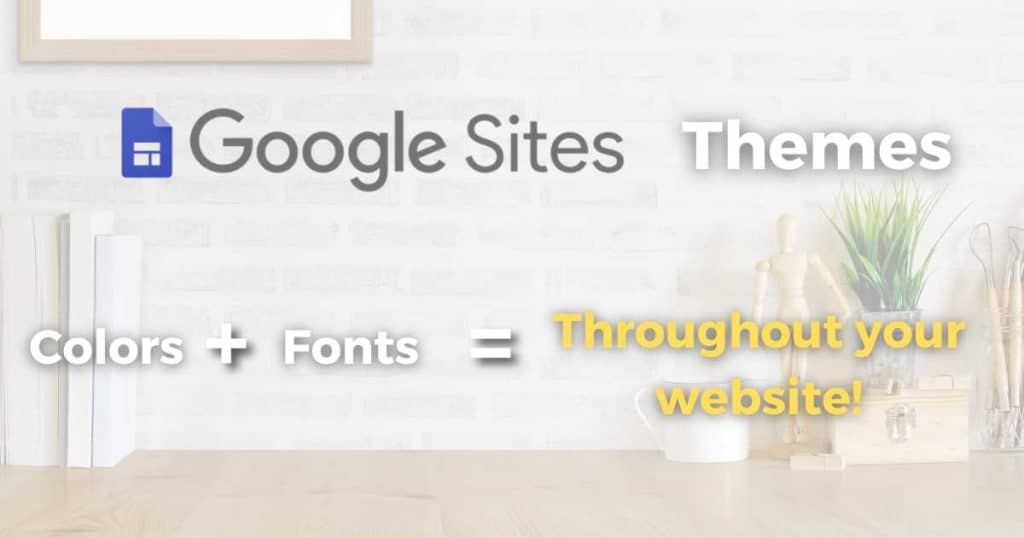 Your website is an extension of your business; therefore, you want it to reflect the colors and fonts you currently use on business cards, logos, and other marketing materials.
A Google Sites theme is made up of a set of primary colors and fonts that will display throughout your entire website.
Different themes will generally have different colors and fonts.
Themes are important for consistency and professionalism throughout your website page.
Hot tip: When picking a Google Sites theme, choose one that showcases and aligns the most with your brand!
Read more: Google Sites vs Google Business Profile. 
How To Use a Google Sites Theme?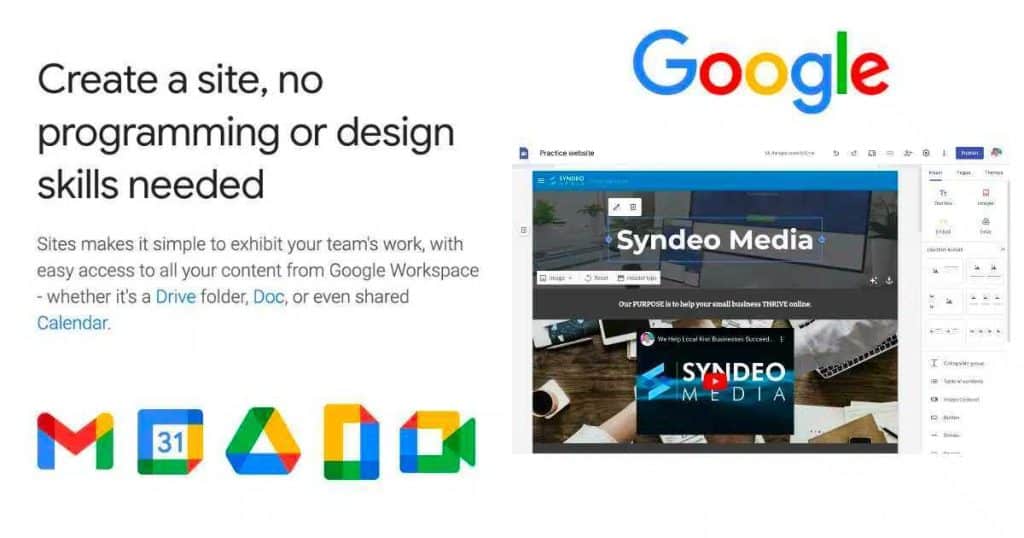 The good news is you don't need coding experience to choose and use one of Google Sites Themes.
All you have to do is create a new Google Sites website, then pick the theme you like the most.
You'll then notice the text and colors within your whole website will change to that theme!
For an in-depth look at how to create a FREE website with Google Sites, check out my comprehensive article here. 
My Final Thoughts
That concludes this short article answering the question – What are Google Site Themes?
I personally think Google Sites is an excellent choice for small teams or individuals needing a straightforward and cost-effective website.
With the user-friendly editor, seamless integration with Google Apps, and professional templates and themes, even beginners with no experience can create a fully functional website.
What do you think? Do you like the themes provided by Google Sites?
Feel free to share your thoughts below.