What is WhatsApp Business?
WhatsApp has over two billion active users and has become one of the most popular messaging apps in the world.
Businesses of all shapes and sizes leverage WhatsApp Business to communicate with prospects and customers.
WhatsApp Business is designed to be a simple, powerful, and reliable way for small businesses to keep in touch with their customers and market their products.
In this tutorial, we'll explain how to use WhatsApp Business and walk you through its extensive features.
How to Use WhatsApp Business for Marketing?
 Let's understand how you can use WhatsApp Business in 10 simple steps.
1. Download WhatsApp Business 
If you haven't already, download the WhatsApp Business iOS or Android app on your device.
After downloading it, locate the app and open it.
If it's your first time using a WhatsApp Business account, you will need to add basic details like your business's name, business category, and a brief description.
2. Differences Between WhatsApp vs WhatsApp Business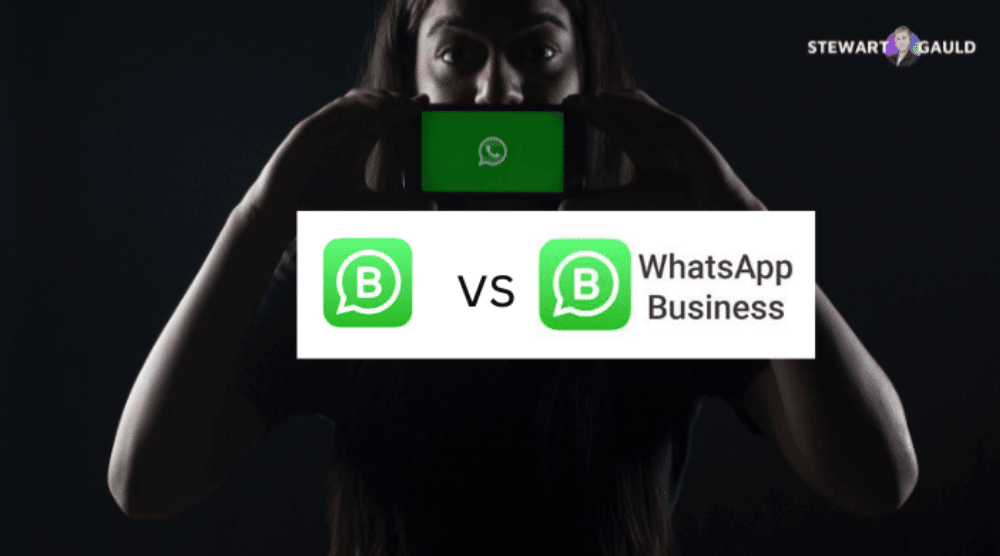 What you'll notice right away is that the WhatsApp Business app is quite similar to the regular WhatsApp app.
There are only a handful of additional features that are built into WhatsApp Business.
It's also important to know that you can have both WhatsApp Business and regular WhatsApp on your phone.
However, you can only use one phone number for each app.
Having a phone that supports dual sim will work in your favour.
You can keep your personal number for regular WhatsApp and your business number for WhatsApp Business.
3. Arrive Inside WhatsApp Business
When you first arrive inside your WhatsApp Business account, you'll notice that you have access to chats, status, and calls.
This is what you see on the regular WhatsApp application as well.
4. Explore WhatsApp Chat Options
In the 'CHATS' tab, hold one of the contacts
Notice that a few options appear at the top, including labels, pin chat, delete chat, and mute chat (refer to the screengrab)
You can label the chat as a new customer, new order, pending payment, paid, or order complete. For this WhatsApp Business tutorial, we'll label it as a new customer.
While holding the chat, if you click on the three dots in the top-right corner, you'll find other WhatsApp Business features: archive chat, add chat shortcut, view contact, and more.
Let's learn about 'status' in this WhatsApp Business Review.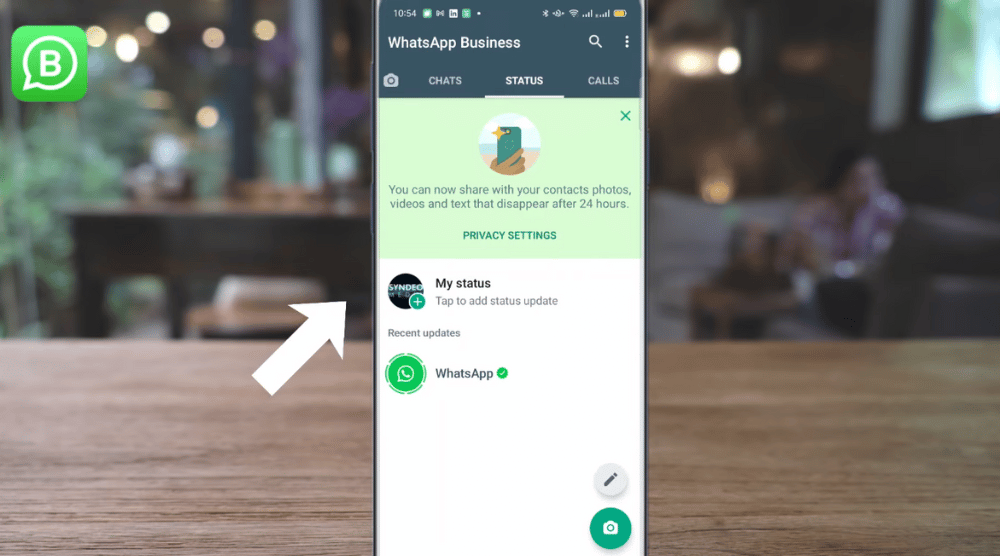 Next to 'CHATS', we have 'STATUS'. Click on it.
This is where you can upload photos, videos, and text statuses that last 24 hours.
It's a great feature for updating your contacts with what's going on with your business.
You can, for example, update the status of a special deal for your customers or an announcement regarding your new product.
It can be anything!
Click on 'My status' and choose an image/video file that you wish to upload
Tap on the camera icon (bottom-right corner) to take a picture and upload it as a WhatsApp status.
Next to STATUS, we have CALLS. This is where you can manage all the calls with your contacts.
Within WhatsApp Business, you can access a few business tools.
We'll talk about them next in this WhatsApp Business tutorial.
6. Access Business Tools
Tap on the three dots (see top-right corner)
Select 'Business Tools' to set up your WhatsApp Business profile
7. Update Your Business Profile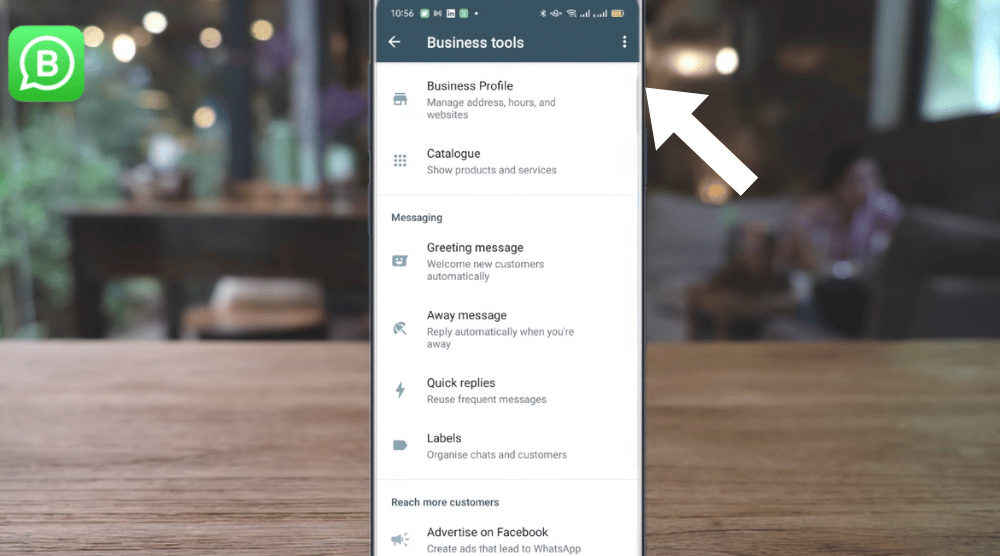 Under 'Business Tools', click on 'Business Profile'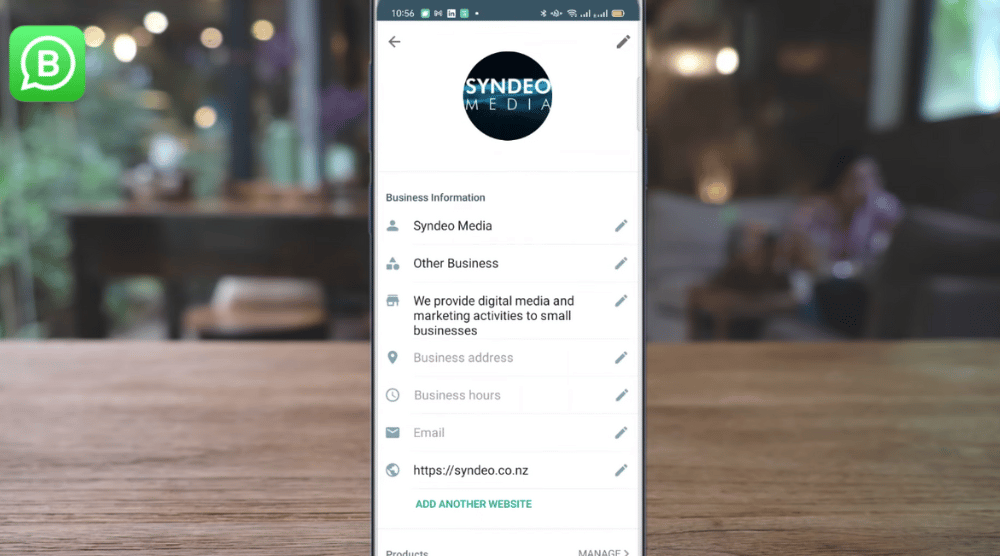 Upload an image (preferably your business logo) (refer to the screengrab).
Update your business's name, category, description, address, email, business hours, and website
You can add another website if you like
Scroll down to 'Products'. This is where you can manage your products and categories.
Below that, you have the option to add WhatsApp to your Facebook and Instagram pages 
We have tutorials on both how to set up a Facebook Business page and an Instagram Business account if you don't have them already.
Read more: 
8. Learn How to Create a Catalogue
Navigate back to 'Business tools'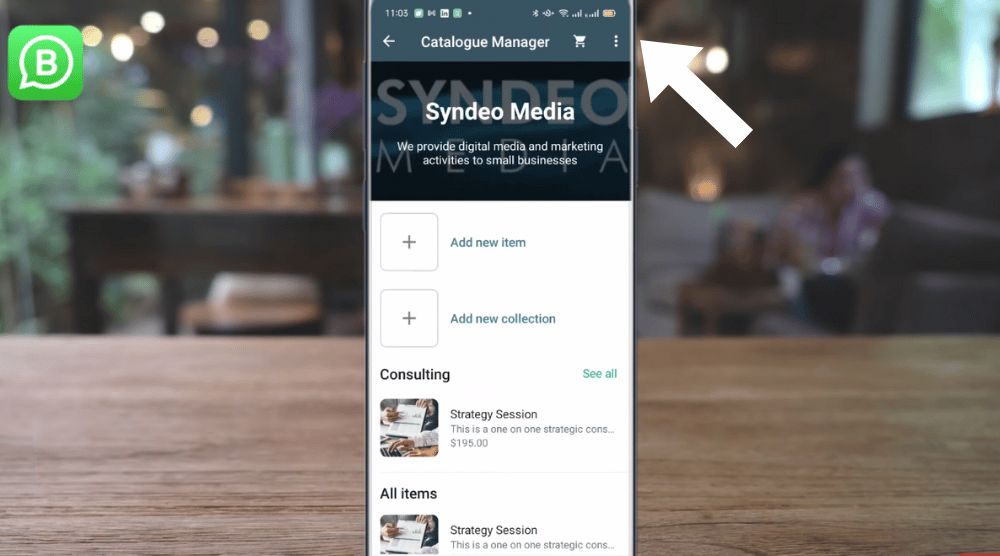 Tap on 'Add new item' to add your product
Upload an image of the product/service
Enter the item name, price (optional), and description (optional)
Click on 'Add more fields' to add a link that redirects customers to your product or service page on your website
Type in the item code below the link (for internal purposes)
Click on any of the existing items and select the pencil icon to edit the information
Tap on the three dots to find additional options to share the product with your contacts, delete the product, hide the product, and more (refer to the screengrab)
After you add all your items, you can create a collection. Tap on 'Add new collection' to do so. For this WhatsApp Business tutorial, we'll name our first collection 'Website Packages'.
Within the collections, you can add relevant items offered to clients
9. Messaging Options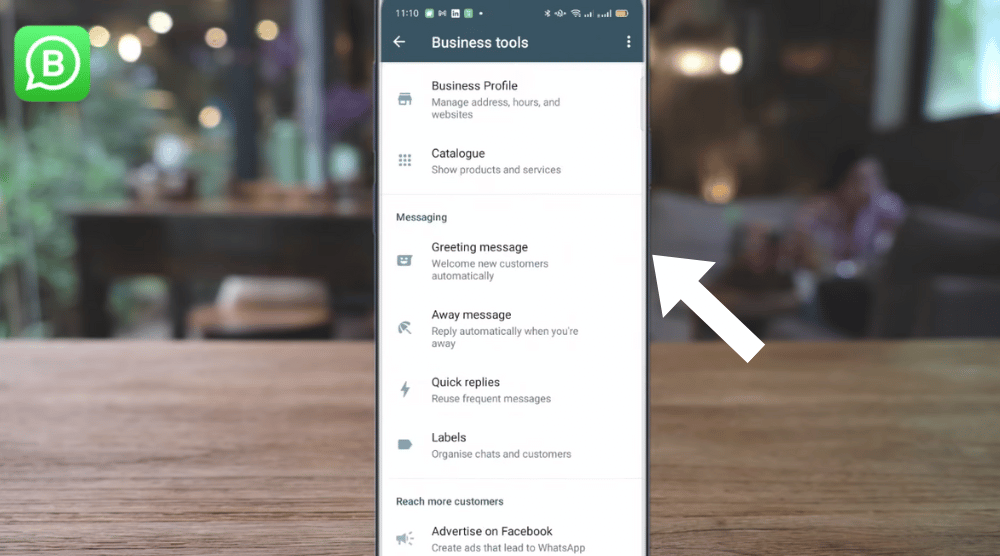 Head back to Business tools
Under 'Catalogue', we have 'Messaging'
Click on 'Greeting message' to set up a welcome message for new customers.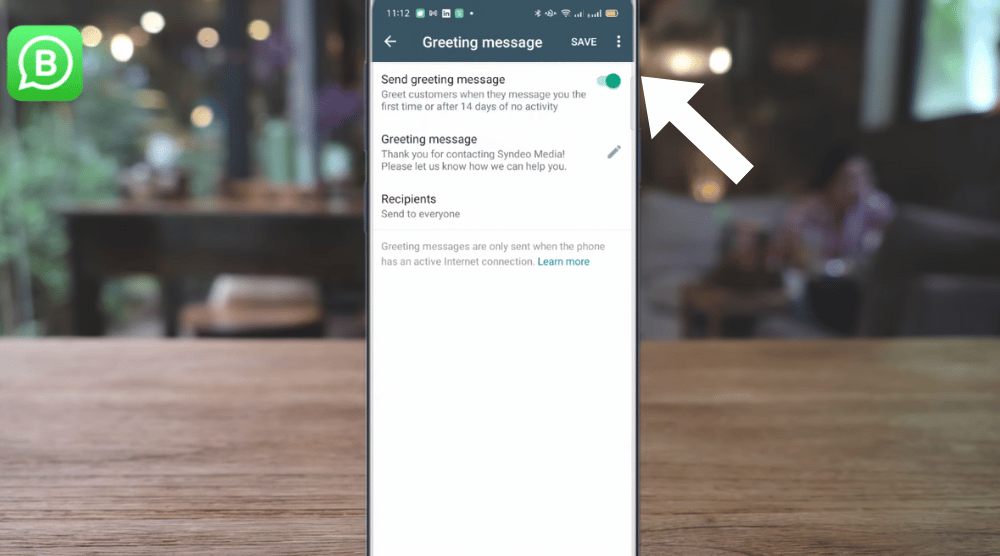 Turn on the 'Send greeting message' toggle and customise the text.
You can choose who receives the welcome message. Click on 'Recipients' and pick the appropriate option amongst: everyone, everyone except, only send to, everyone not in address book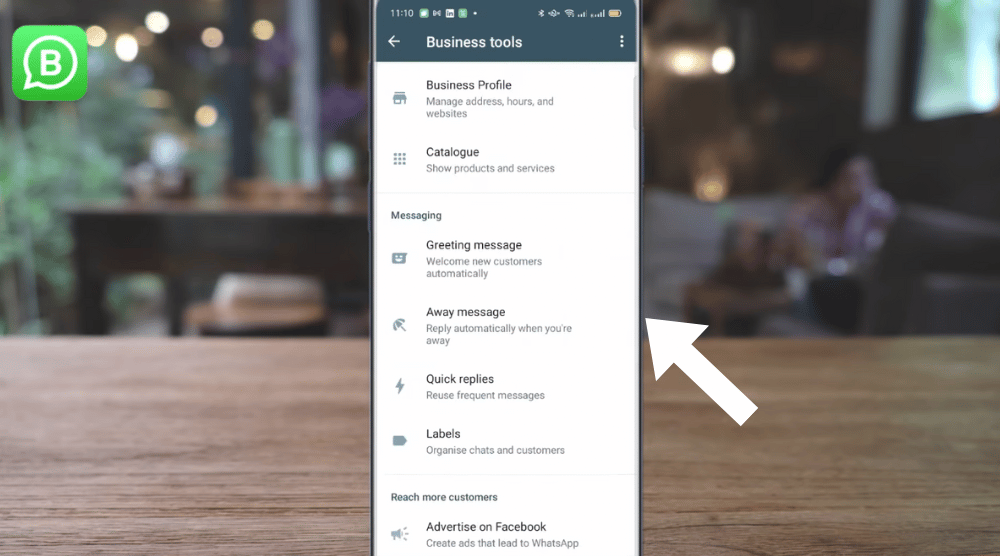 Head back to Business tools to find 'Away message' right below 'Greeting message'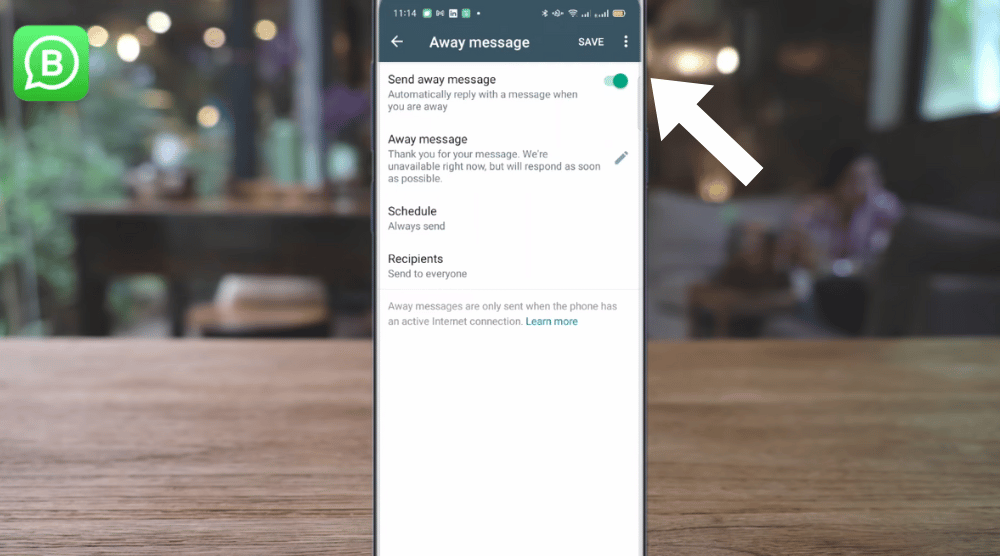 Turn on the 'Send away message' to automatically notify people of your unavailability.
Customise your away message
Choose the recipients and schedule the away message if needed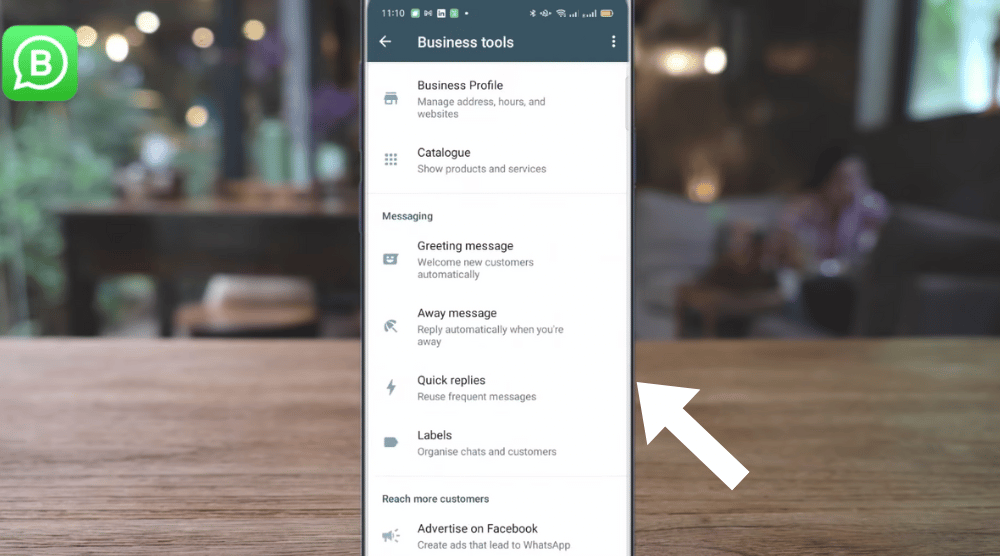 An incredible WhatsApp Business feature that we want to introduce you to is 'Quick replies'.
The feature is available right below the away message under Business tools.
Thanks to quick replies, you don't have to type those repetitive messages again and again.
You save both time and labour by leveraging this feature.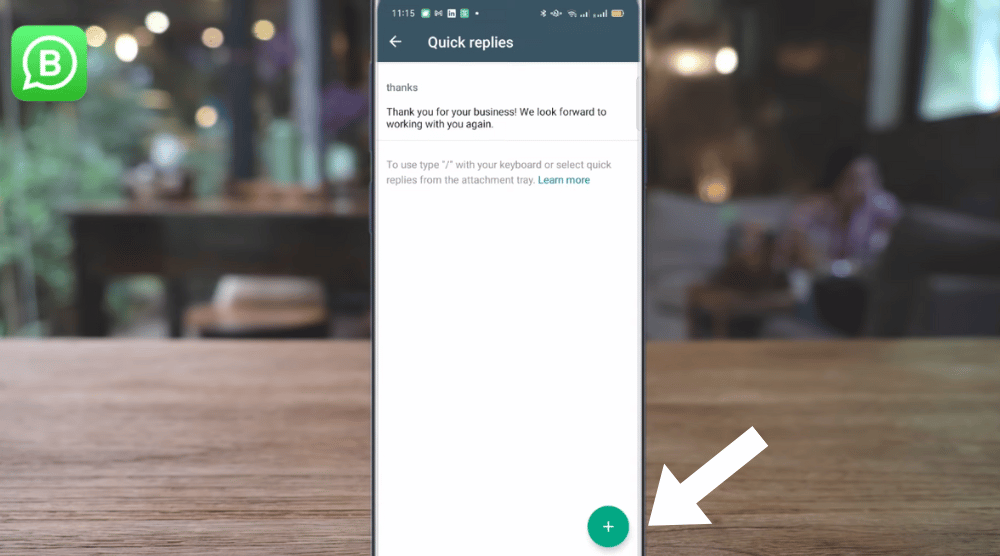 For instance, you can set up a thank you message for every time a customer places an order.
Click the '+' icon to set up a quick reply (refer to the screengrab)
Type the shortcut and the reply message
Add images or emojis if you like
Before we explain how quick replies work, we want to talk about labels in this WhatsApp Business review.
Navigate back to Business tools
Select 'Labels' below 'Quick replies'
This is where you can add new labels and customise the existing ones.
Now, head back to CHATS and select an existing chat.
Tap on the Message field below
Click on the paper clip icon if you're using an Android or the '+' icon if you're using iOS
Notice options like catalogue and quick replies which are features only available on WhatsApp Business
10. Use In-chat Feature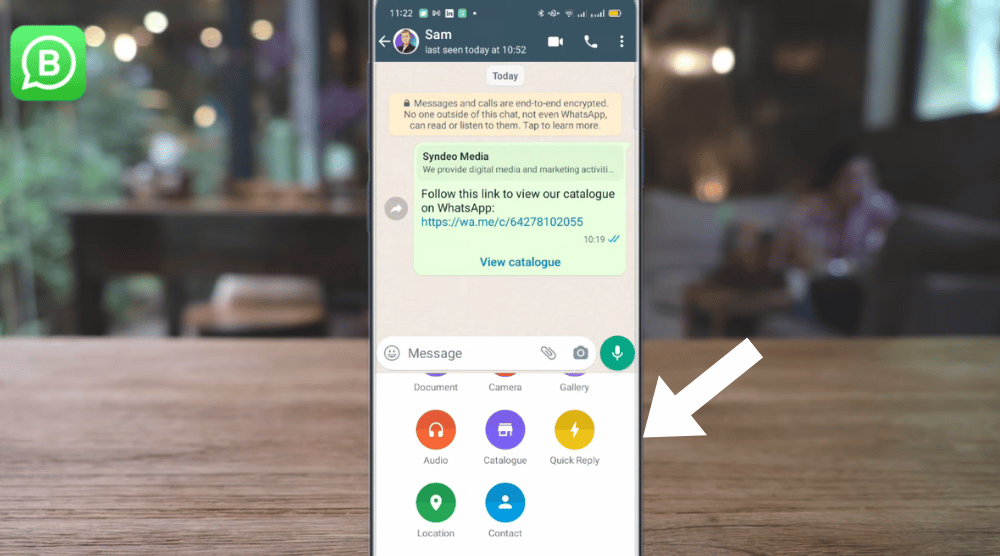 Customise the quick reply if required
Tap on the paper clip icon to send your catalogue, products, or services
Instead of using the paper clip icon, again and again, you can also type in '\' followed by the shortcut to generate a quick reply.
WhatsApp Marketing for Small Business (Video Tutorial)
And that's how you can make the most out of your WhatsApp Business account in 2022!