Building a website has never been easier. There are hundreds upon thousands of high-quality website builders we can choose from.
However, with so many different website builders available to us, picking the best platform to build a site with can be difficult!
One of the most popular website builders is Wix.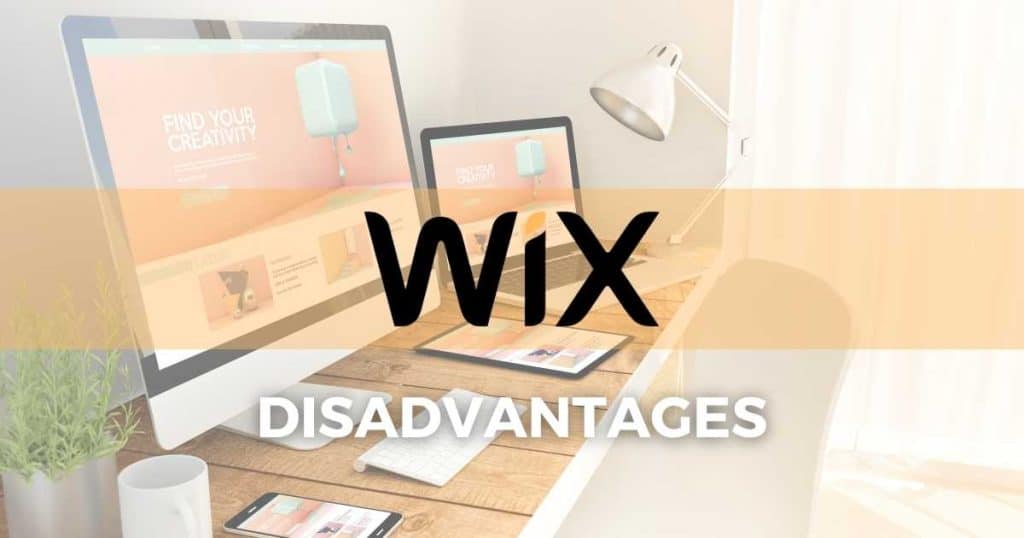 With over 200 million users worldwide, it's fair to say that Wix is one of the best platforms you can use to build your website.
Wix is best known for its straightforward interface, versatility, advanced tools, and huge range of features.
That doesn't mean the platform doesn't have its disadvantages though! And today, I'm going to look at the biggest disadvantages of Wix together.
I'll tell you what Wix can't do and what other platforms do better. You can use this list to decide if Wix is the right choice for you.
Let's get started! 
1. Free Plans Feature Wix Branding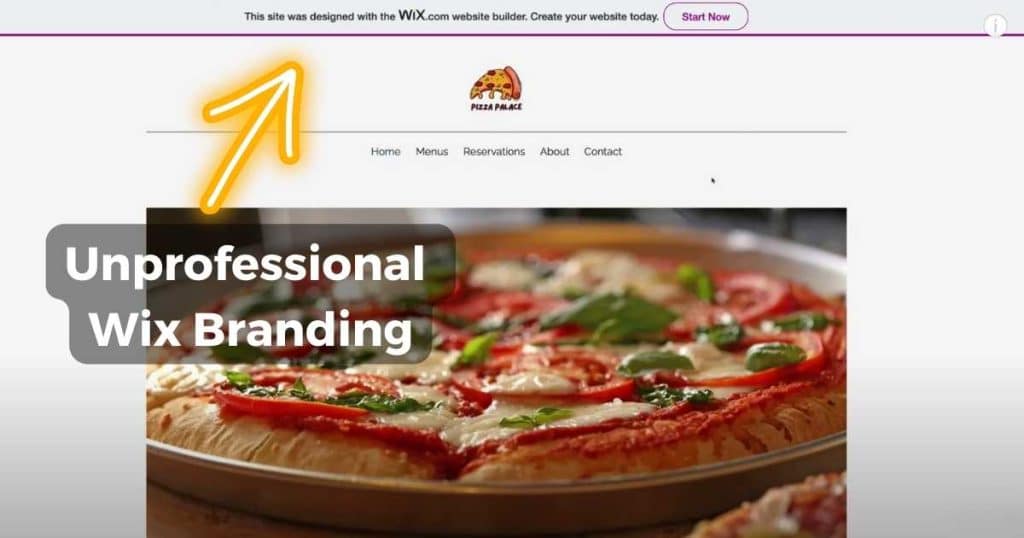 In the world of website building and hosting, nothing is ever truly free. There are always a few hidden details we have to look out for.
When it comes to Wix, there are a couple of things you have to look out for. First of all, any website built using Wix's free plan features Wix in the domain name.
This is a fair compromise for smaller businesses, but it isn't something I recommend.
The second thing to look out for and probably the biggest disadvantage associated with the free Wix plan is Wix branding.
Every website built using a free plan comes with Wix branding, which includes adverts on every page of your site.
Not only does this look terrible but it also prevents you from monetizing your site!
Watch the below video to know How to make a FREE website with Wix
2. No Free Tracking And Analytics
Another major Wix disadvantage is that the platform doesn't offer any free tracking or analytics tools.
Most website owners want to check how well their website is performing regularly.
Not being able to do this through Wix for free is very disappointing. If you want to track your website using tools like Google Analytics, you'll have to upgrade to a paid plan. In my opinion, this is quite shocking.
Most website builders offer free third-party tracking and analytics so this will probably make users consider other options.
Learn more about how to install Google Analytics on your Wix website here.
3. Websites Aren't Transferable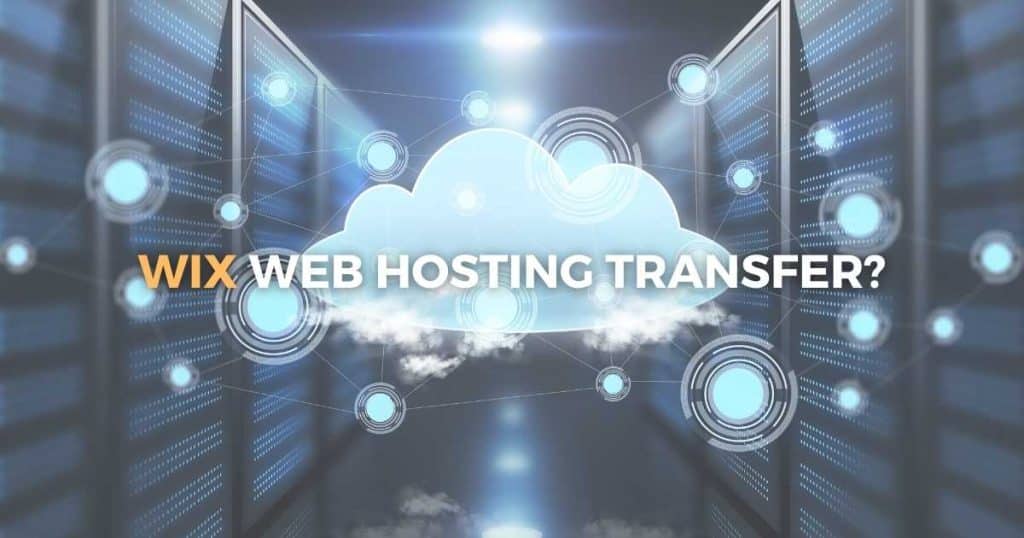 One of the biggest Wix drawbacks is that the platform doesn't allow Wix-built websites to be transferred to another website host.
This might not sound like a big deal but it can be a big problem for websites that outgrow Wix's capabilities.
If you're a business owner and your website outgrows Wix, that means you'll have to pay a lot of money to recreate your website and then transfer the data over.
This isn't something other website builders and hosts make you do!
Instead, other platforms allow users to export the entire website from their hosting to another host's platform. As you can imagine, this makes the whole process much easier.
Again, this is something that would put me off using Wix.
Read more: Zyro vs Wix 
4. Painful Migration Process
This disadvantage ties into the disadvantage above.
Migrating data is one of the most difficult things you can face when managing a website. Even professional webmasters struggle with this sometimes.
Therefore, it's always nice when a website hosting platform makes the process easier.
Unfortunately, Wix doesn't.
Many people believe that Wix makes the process intentionally harder so more users stay on the platform.
With Wix, users have to migrate data through RSS and manually save each image. Then, they have to upload them to the desired CMS.
On platforms like WordPress, this process is easily automated via a plugin.
Wix on the other hand, offers no sort of automation or solution.
5. Hidden Fees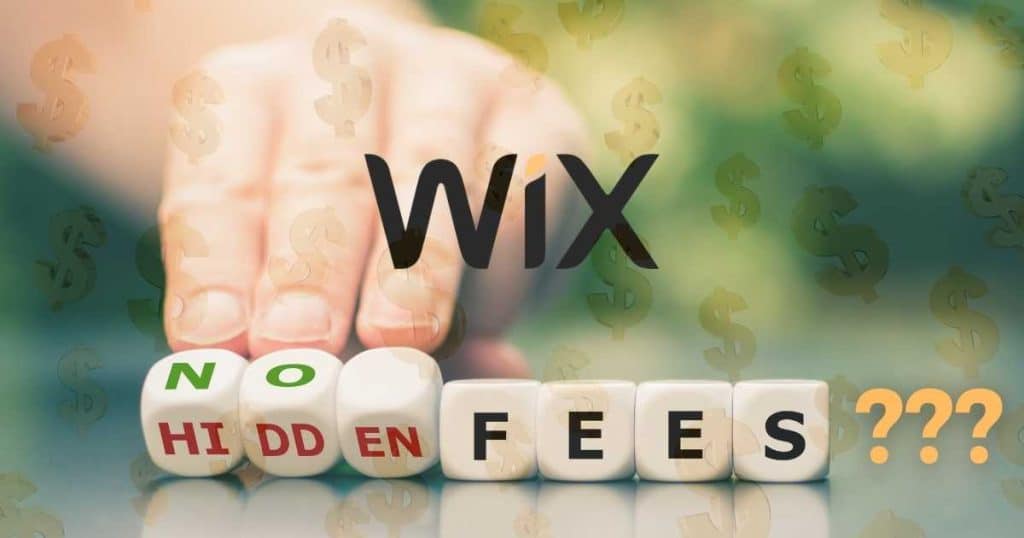 One of the things I dislike about Wix is the hidden fees the platform tries to quietly add to user plans. On the face of it, Wix offers very affordable premium plans.
While this may be true, users will quickly come to find that the low prices Wix offers aren't a true representation of how much they'll actually end up paying.
For example, after signing up for the $35-a-month subscription, users will find that they need to pay an extra $75 a month if they want to integrate Google Ads.
This is a whopping three times more than the monthly plan costs to start with. This is quite shady and extremely disappointing.
Read more: How to setup Google Ads for Wix 
6. Disappointing Customer Support
A glance at Trustpilot will tell you that Wix is disappointing when it comes to customer support too.
One of the most common issues people have with Wix is its customer support.
Wix does have a customer support system in place, but most reviews report that the support team is almost impossible to get hold of.
Some users have even reported that the customer support team couldn't help with their inquiry when they finally got through.
This could be a big problem for website-building beginners because there's a good chance they might make mistakes or run into issues.
7. Templates Aren't Interchangeable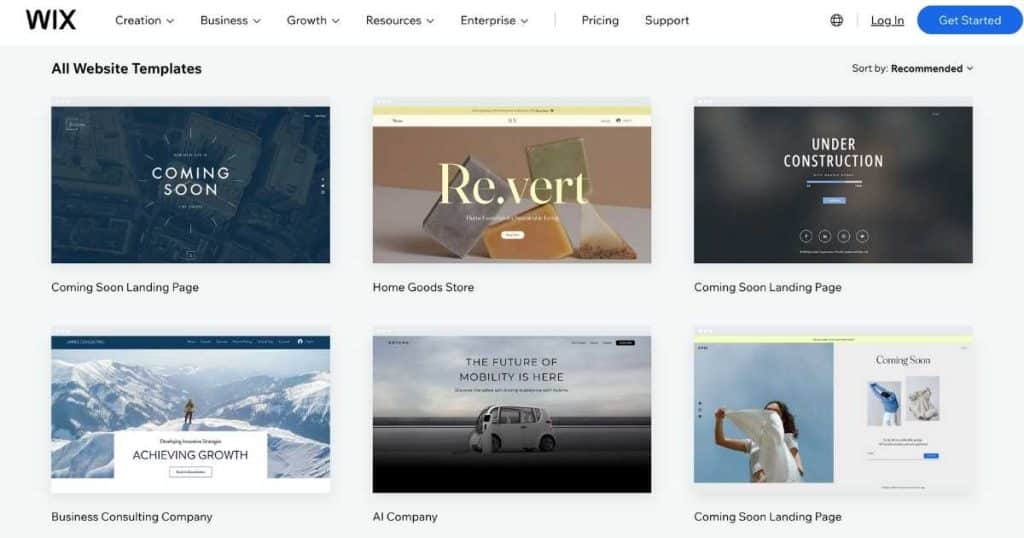 The next disadvantage I have for you isn't as serious as the others on my list so far, but it is still one of those things that might frustrate you.
It is an inconvenience that Wix doesn't make it possible for users to transfer content from one template to another.
This issue won't cause you too many problems but it's something you need to know before you dive into the platform.
You need to make sure that the template you choose is your go-to template because you will have to manually transfer all your content if you change your mind later.
Other platforms make life much easier.
If we decide to use a new theme or template on a different web builder, all our content is transferred over for us automatically.
Read more: How to add Facebook Pixel to Wix 
8. Lacking SEO Features
SEO is crucial to the success of any website. Without it, your website won't rank online, which in turn means it won't be seen by your target audience.
With that in mind, you should always opt for a website builder that incorporates the best SEO features.
Wix does offer some decent SEO features. The platform incorporates an SEO Wizard that it claims helps users maximize content optimization.
However, the progress the SEO Wizard can help us make is quite limited.
Don't get me wrong, this SEO tool will help your website rank higher in search rankings, but it just isn't as good as other search engine optimization tools.
In comparison to other SEO tools, SEO Wizard is a bit behind.
The basics like page titles and descriptions are there, but there's not much else.
9. Other Competitors Are Better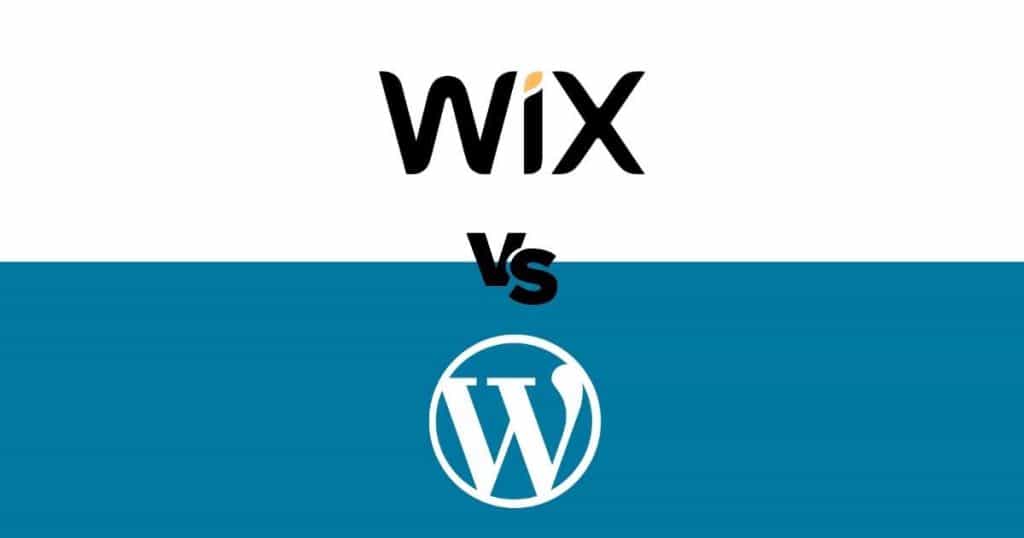 To put it simply, one of, if not the biggest disadvantage of Wix is that its competitors are just better. That doesn't mean Wix isn't an excellent web-building tool, it just means users can get more out of other platforms.
When you look at WordPress and Wix side by side, WordPress is in a different league. Everything from ease of use and pricing structure to SEO tools and ranking capabilities is better.
One report that sums it up for me was an Ahrefs study that looked at Wix and WordPress. This study found that 46.1% of WordPress domains get organic traffic, while only 1.4% of Wix websites get it.
I don't know what you think about that, but it tells me there's a huge gulf in class between each platform! 
10. Poor Loading Speeds
Wix has made huge strides in recent years in terms of improving loading speeds, but mobile speeds still aren't up to the standard users would expect.
This is mostly because the Wix templates rely heavily on media and graphics to look good.
This can compromise speed. Luckily, this disadvantage can be worked on by the user.
Users can increase the speed of their website by choosing a template that offers a compromise between performance and aesthetics.
Stews Final Thoughts
There you have it, 10 disadvantages of Wix!
As you can see from this list, Wix has a lot of issues that might put people off using its services.
We've only looked at the disadvantages of Wix in this post, so this is only a one-sided point of view.
However, based on these disadvantages, I would probably use a different platform to host my website.
Having said that, you need to learn more about the Wix advantages before you make your final decision. Only then can you be sure you've made the right choice.
Frequently Asked Questions
Who Is Wix For?
Wix is designed for everyone. It doesn't matter who you are or what you want to design a website for, Wix can help you do it. Having said that, you will want to evaluate what the platform has to offer you before you join.
Does Wix Have Good Security Features?
Yes, Wix does have good security features. Wix has several safety measures in place that protect private data and prevent hackers from accessing user websites.