When it comes to website building, there are hundreds of different website-building platforms to choose from. However, it always seems to be the same platforms that get spoken about.
One of the platforms that gets spoken about the most is Squarespace.
Squarespace is often hailed as one of the most user-friendly and visually appealing website builders users can use to build an online presence.
This, along with its extensive marketing efforts is why so many people use Squarespace to build their websites.
However, like any website-building platform, Squarespace has its disadvantages too!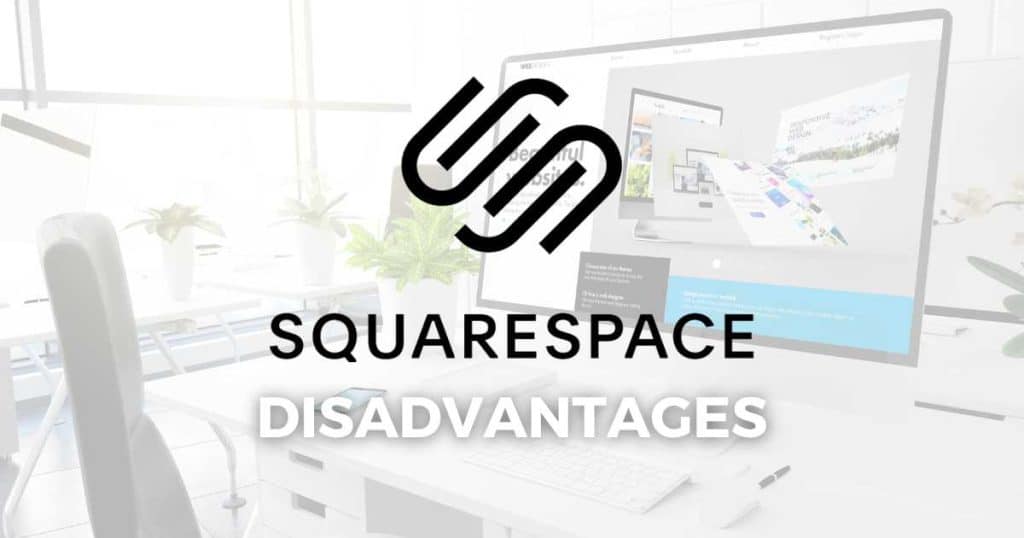 If you're thinking about using Squarespace to build your website, you need to know exactly what to expect.
Therefore, I'm going to show you the not-so-great things about the platform. To do that, I've put together a list of the disadvantages of Squarespace.
If you want to learn more about Squarespace, stick around!
Read more: Best Website Builders for Online Stores 
1. Limited Customization Options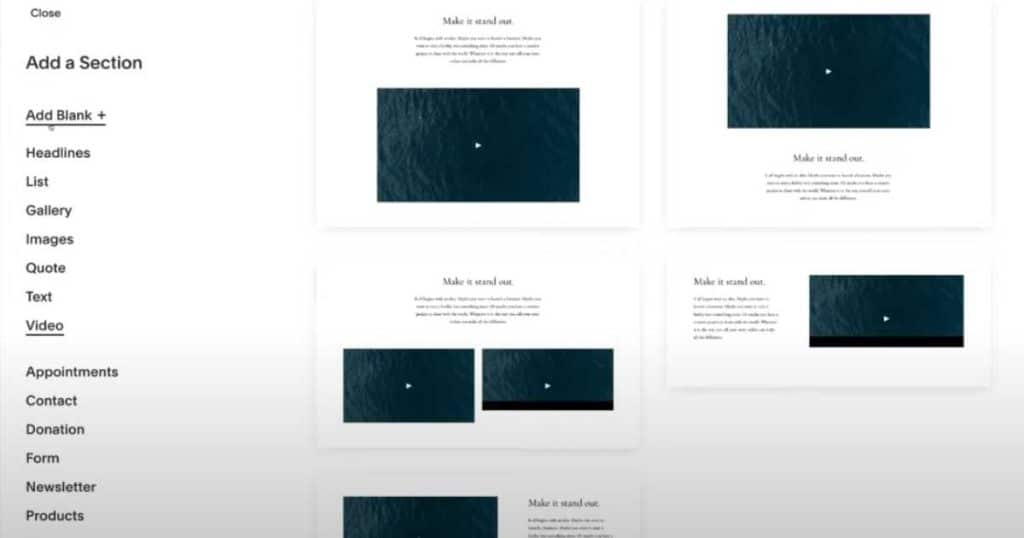 I'll kickstart this list with what I think is one of the biggest disadvantages of using Squarespace.
When it comes to customization options, Squarespace is quite limited in what it can offer its users.
The platform does offer an excellent range of different design options and templates but users are restricted when it comes to making any significant changes to the functionality or layout of their website.
This might not be a problem for users seeking an easier experience, but it can be extremely frustrating for anyone that wants to create a truly unique and personal website.
This is something other website-building platforms can offer. 
2. Pricing Is More Expensive
It's a super simple disadvantage but it's an important one.
Unfortunately, another downside to using Squarespace is the cost. The overall quality of the services provided by Squarespace is good but we pay the price for it.
Compared to other platforms, Squarespace is more expensive. This wouldn't be much of a problem if Squarespace could offer unlimited websites but their plans are only limited to a single website.
Lower-tier plans are more affordable but they might cap the number of products or pages you're allowed to have.
Something as simple as unlimited websites, pages, and products would eliminate this disadvantage so it's a shame.
Read more: Wix vs Squarespace
3. Poor SEO Performance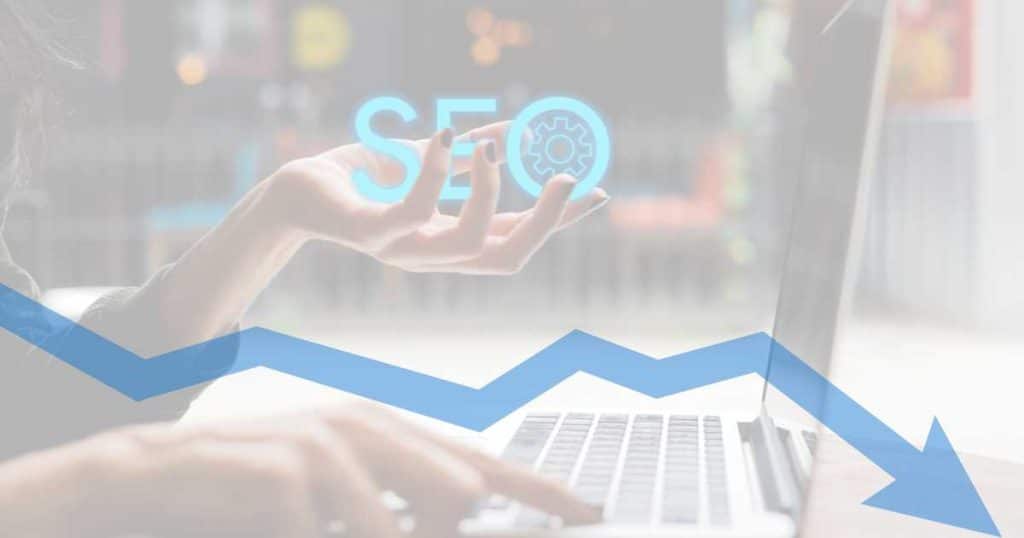 This next disadvantage may come as a surprise to you because you wouldn't expect a high-profile website design and management platform to have poor SEO.
However, Squarespace websites often struggle to rank well in search engines.
This is a huge disadvantage because it makes it much harder for users to attract more organic traffic to their websites!
There are a few reasons why this is the case. I've listed some of the biggest reasons below:
Users have no control over the speed of their website so you can't change how fast your website loads.
Squarespace has limited blogging features which is crucial when it comes to publishing new content for your readers.
There isn't much support for custom code and plugins so users have to manually find and take care of on-page recommendations.
Read more: 4 Simple Tips to Rank #1 on Google 
4. Lack Of Advanced Marketing Tools
People don't just show up on your website out of chance. They turn up on your website because you've published SEO-rich content and marketed your website well.
Squarespace gives us all the tools we need for basic marketing, which is enough in most instances, but the tools on offer aren't enough if we want to take things further.
In other words, if you want to grow your business and reach your full potential, Squarespace might not be the right platform for you.
I've already told you the SEO tools are lacking but the lack of advanced marketing tools is a worry too.
There is virtually nothing in the way of advanced marketing and the A/B testing tools are pretty much non-existent.
5. Limited E-commerce Features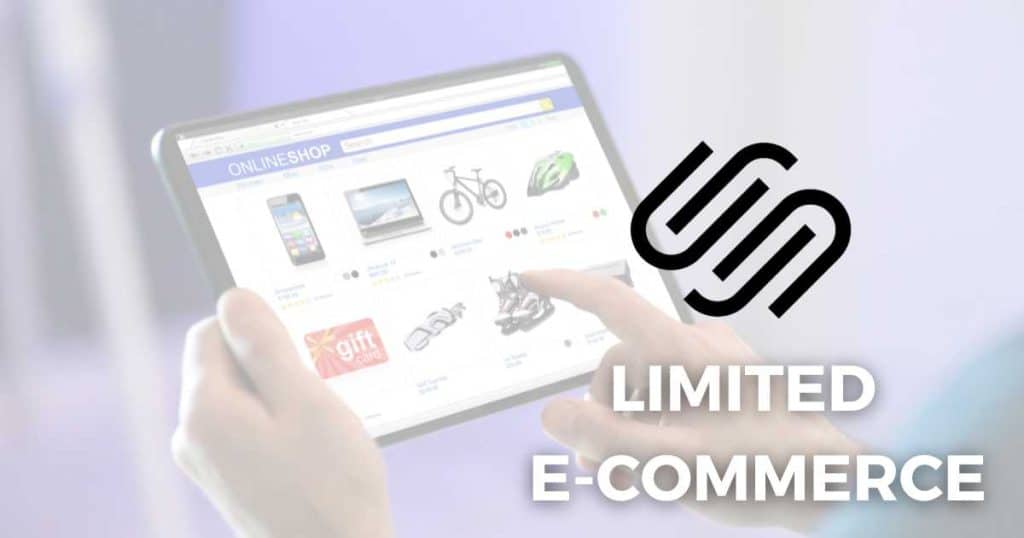 Compared to other platforms, Squarespace's e-commerce options are also limited.
Don't get me wrong, Squarespace does offer e-commerce capabilities, such as:
Shipping options.
Discount codes.
Iinventory management.
But… it lacks the advanced features available on other platforms.
For example, platforms like Shopify also offer multiple currency support, several integrations with third-party apps, a more advanced inventory management toolkit, and tax calculation functionality.
Read my abundance of Shopify articles here.
It's also important to note that Squarespace doesn't offer any e-commerce options to users with the entry Personal plan.
6. No Telephone Support
This next disadvantage isn't as important as the others we've looked at so far, but it is something else Squarespace doesn't offer.
Unfortunately, with Squarespace, there isn't a way to talk to someone over the phone quickly.
This is a shame for users that would find it more beneficial to talk to someone voice-to-voice.
The online chat mechanism of the platform is great, but it isn't as fast as a conversation can be over the phone.
If you have a simple question you need answering, you will have to go through the web chat instead of being able to quickly ask your question to a member of customer support.
7. Limited Third-Party Integrations Support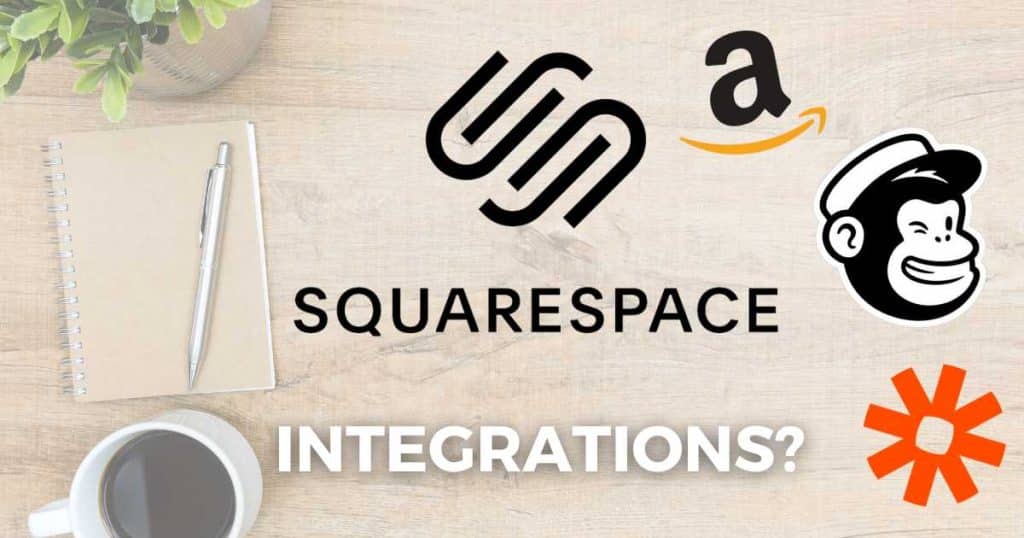 For website owners that only have basic third-party integration needs, Squarespace is great. Squarespace offers a few integrations with third-party apps like MailChimp and Amazon.
However, the number of integrations this platform offers is nowhere near the number of integrations platforms like WordPress offer.
Read more: My complete guide on How to use WordPress
To make matters worse, users are only given access to these third-party integrations if they have a Business plan or above.
If you want to use more integrations on a Personal plan, you'll have to pay to use Zapier, which isn't cheap. 
8. Confusing User Experience
Before I get into this next Squarespace disadvantage, it's worth remembering that the perceptions of useability are subjective.
Therefore, what one person might dislike, another might love.
With that in mind, Squarespace is generally praised for its ease of use, accessibility, and usability.
However, there are a lot of users that disagree. A lot of people find that it takes them way too long to become familiar with all the different tools and features Squarespace offers.
Some users find it confusing to find different tools, while others have noted that it takes too many clicks to complete certain tasks.
9. Cumbersome Editor
This disadvantage links closely to the one above but it's worth mentioning. Once again, this disadvantage is subjective.
Generally speaking, most website builders find the Squarespace editor to be quite cumbersome.
Considering one of the platform's biggest selling points is the drag-and-drop editor, this isn't great.
I'd actually go as far as saying that this disadvantage could be a potential deal breaker.
Having said that, once you've got past the initial learning curve, you'll probably find the editor much easier to use!
10. Occasional Functional Issues And Slowness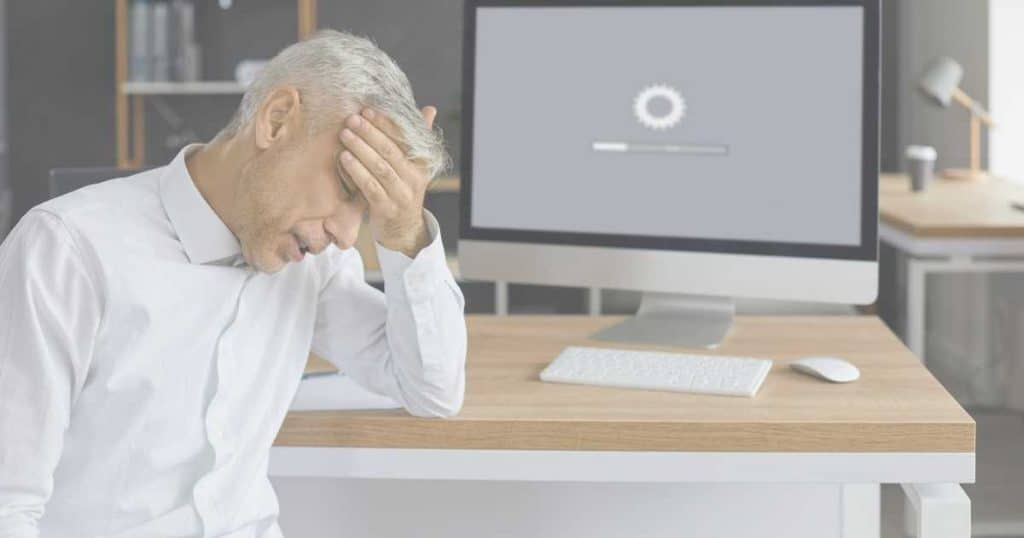 I might be being a bit harsh with this disadvantage because every platform experiences issues now and again.
But you should know about any potential issues now instead of when they happen.
A small percentage of Squarespace users report that the drag-and-drop editor is sometimes slow, laggy, or even unresponsive.
The occasional software crash isn't great but it can be expected.
Luckily, these issues aren't very common so there's a good chance you might never have to deal with them.
The obvious downside associated with this disadvantage is the inability to produce or publish content to your readers.
Stews Final Thoughts
Now you've made your way through the list, you should know exactly what to expect from Squarespace when it comes to disadvantages.
The disadvantages we've looked at paint a bad picture of Squarespace but it's important to remember that every platform has its pitfalls.
Things might seem quite gloomy right now, but that's only because we've looked at the disadvantages of Squarespace and nothing else.
If I put together a list of Squarespace advantages, the list would be much longer!
Now, you should read up about the advantages of Squarespace so you have the whole picture.
Once you have the whole picture, you can decide whether or not this platform is the right fit for you.
Frequently Asked Questions
What Are The Advantages Of Squarespace?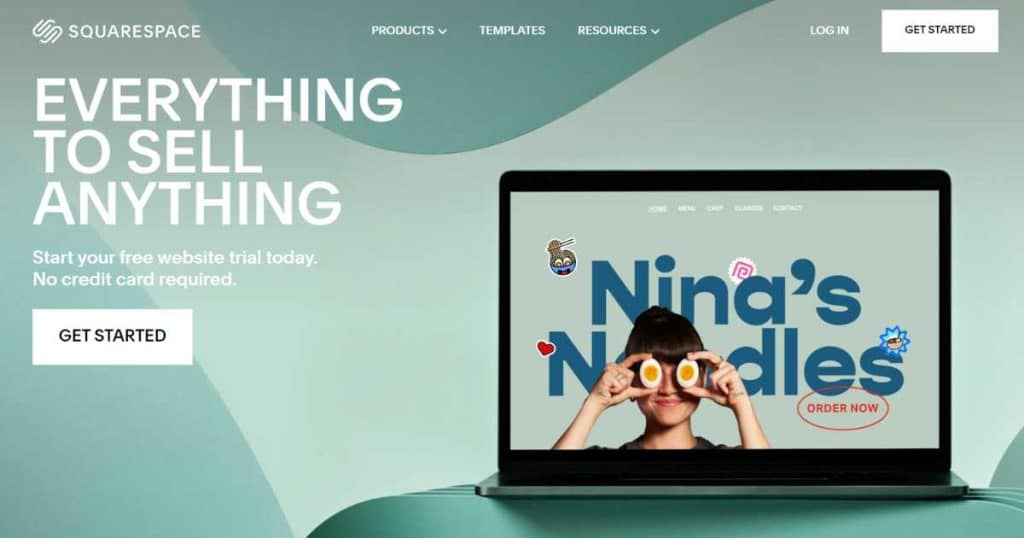 Squarespace has a wide range of different benefits that help make it one of the best website-building platforms in the world.
Some of the key benefits include:
Simplicity and ease of use
No-code editing
Ready-made templates
Attractive website designs
Beginner-friendly
All-in-one website building and hosting platform
Is Squarespace Worth It?
Squarespace is an excellent website builder and hosting platform that makes it incredibly easy for beginners to build a website from scratch.
The platform offers all the basic tools and some advanced features that we need to take our business online.
As a result, Squarespace is worth the investment.