Amplify Your Wix Website With The Power of Google Analytics 4 (GA4)!
Ever feel like you're late to the party? Well, Google Analytics 4 (GA4) is that party, and it's been going on for a while! With the looming end of its predecessor, Universal Analytics, as of the 1st July 2023, it's time to make the shift.
Moving to GA4 is not just advisable, it's vital! If you're still hanging onto Universal Analytics, it's high time you experienced the advantages of upgrading to GA4 for your Squarespace website.
Oh, you're reading this post after 1st July 2023? Then hold onto your hats, friends, because the integration of GA4 with your Squarespace website is swiftly transitioning from important to downright necessity!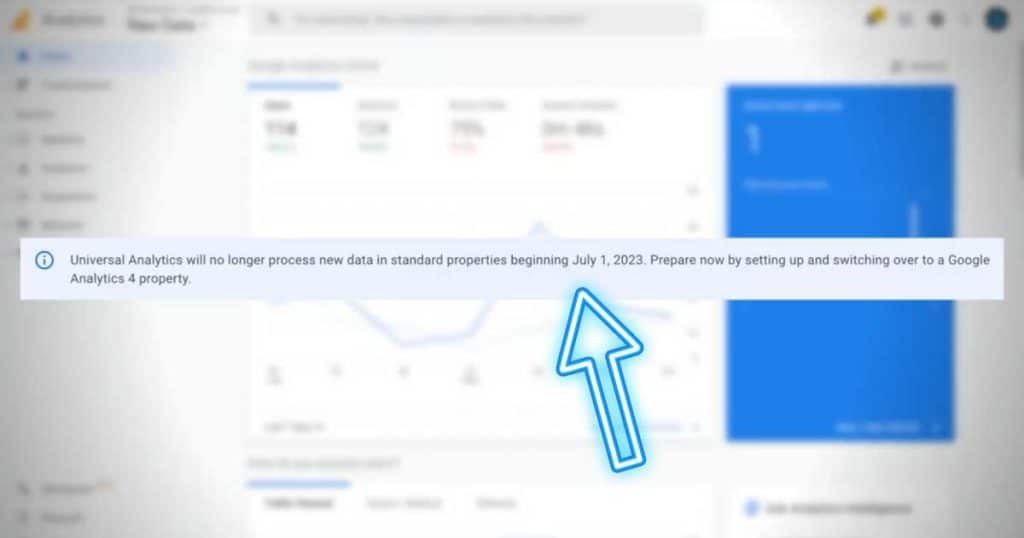 Allow me to be your guide as we sail through an effortless 5 minutes of: (If you DO NOT already have a Google Analytics account)
Setting up your spankin' new Google Analytics 4 account and property.
Harmoniously linking your GA4 account and property with your Squarespace website.
For those that already HAVE the older version of Google Analytics installed. I will steer you through the simple and quick transition to your shiny new GA4 account and property.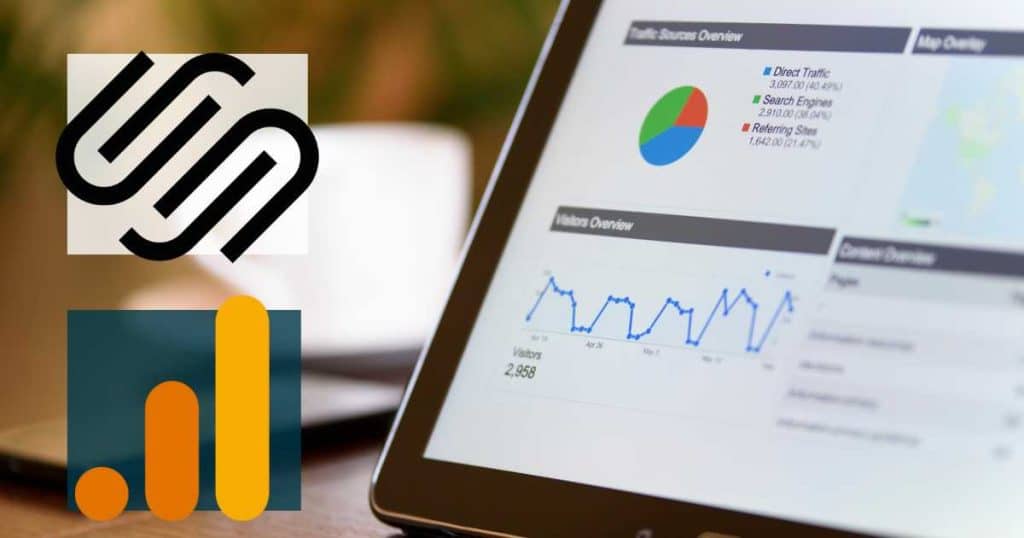 The move is as easy as a 3-minute glide through steps like:
Generate a fresh GA4 data stream.
Shifting Squarespace from Universal Analytics to GA4,
Embracing and exploring all that GA4 and its arsenal of tools have to offer.
So, brace yourself. It's time to dive in and setup your Squarespace website with the amazing free analytics tool that is GA4!
Meet Google Analytics 4: Customer-driven Analytics (Explained in Layman's Terms)
Behold, Google Analytics 4 (GA4), the latest version of Google's popular analytics toolbox.
GA4 is your comprehensive, cost-free website analytics tracking, measurement, and goal-focused website performance solution.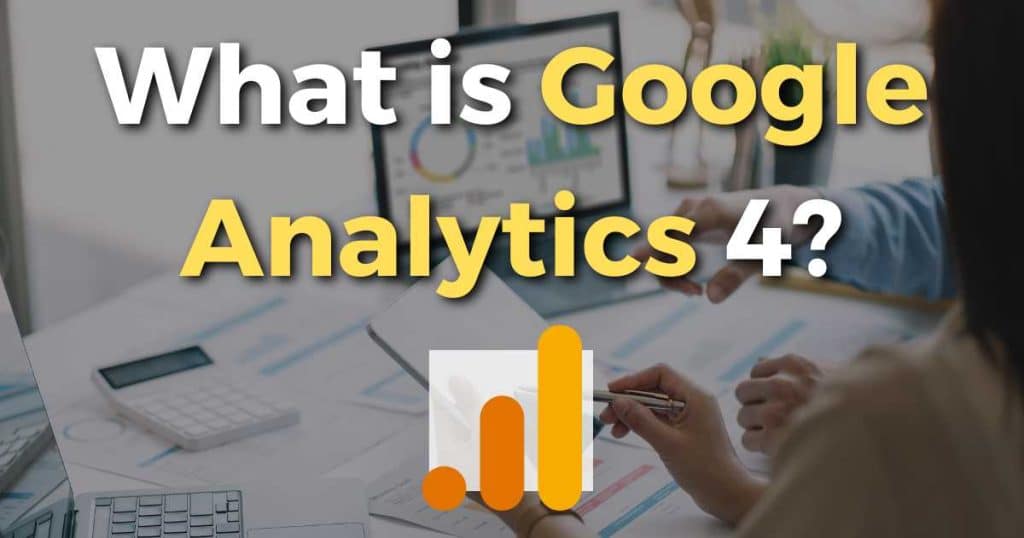 No matter the type of your business, GA4 has something for everyone. It connects seamlessly with all website platforms, including your Squarespace website, allowing you to understand how your website is performing.
Wondering what makes GA4 stand out from its predecessor? The key lies in a shift of focus in its data model.
Visionary in its approach, GA4 orbits around the entire lifecycle of your customers.
This strategic pivot allows deep-dive tracking and evaluation of visitor interactions on your site, charting their journey from curious visitors to loyal customers.
As you can see it's vital if you're serious about growing your website's discoverability.
Read more: How to use Google Analytics 4 after installing it on your website.
Does Wix Support Google Analytics 4?
Yes, Squarespace does support Google Analytics 4.
The good news it's a super simple integration that does not require any code! Even my Grandma could complete the connection!
Let's get into it!
Google Analytics 4 With Squarespace
Ready? We're about to dive into creating and setting up your GA4 account and property, specifically for those who haven't yet connected any version of Google Analytics to their Squarespace website.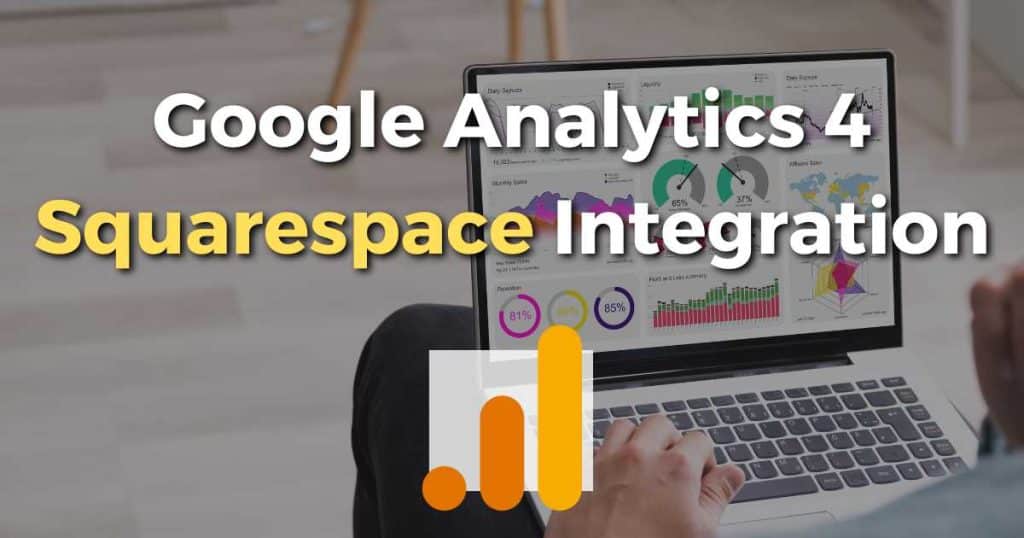 Now, if you've dabbled in the world of Google Analytics before or are currently using an older version with your Squarespace website, fear not! The next section is for you.
Setup Google Analytics 4 (Step-by-step Beginner's Guide)
Your First Steps into the World of Google Analytics 4 requires us to create and setup your account.
If you're a Google Analytics veteran running an older version on your Squarespace website, then head over to the section below: "Shift to Google Analytics 4 (So easy)".
Follow these clear-cut steps below to set up your new GA4 account and property.
Step 1: Google Analytics Account
Jump over to analytics.google.com. All you need is a free or paid Google account.
Step 2: Setup Account
Add an account name that mirrors your business or brand.
Already have an existing Google Analytics account for a different website? Click on Admin (over on the left sidebar) in your dashboard, and then locate for Create Account or Create Property, depending on whether you are after an independent account or an extra property under your current account.
Step 3: Setup a New Property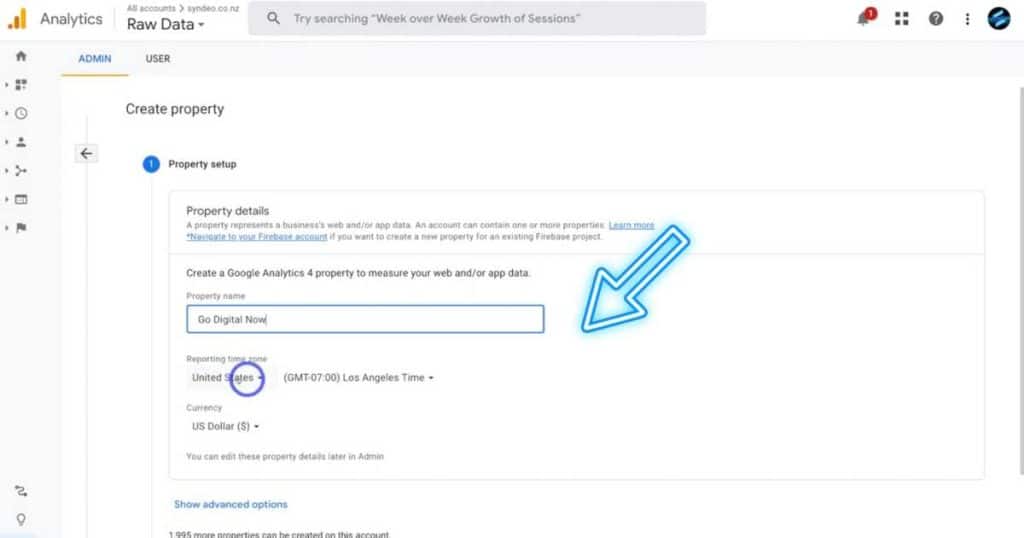 Name your property, Pick your reporting time zone, and choose your currency of choice for reporting.
Step 4: Website details
Select your industry type, business size, and the goals you're shooting for with Google Analytics (Don't fret over the options here). And yes, you'll need to agree to Google Analytics terms of service.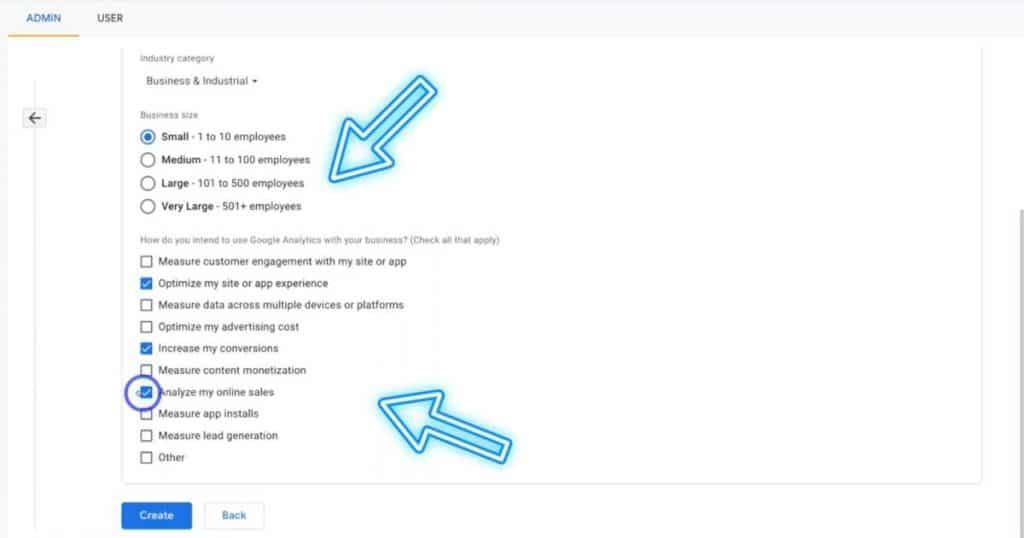 Step 5: Data Stream
For a Squarespace website, "web" is your go-to destination.
Step 6: Squarespace URL and website Name
Follow the format: www.yourwebsite.com—like www.stewartgauld.co.nz.
Then click "Connect Stream!" Congratulations! You've crossed the finish line in setting up your Google Analytics 4 account, property, and data stream! Cue the applause!
However, you are not done yet!
Now we need to link GA4 with your Squarespace website! Head over to the next section: "Integrating Google Analytics 4 with Squarespace (Beginners Guide)"
Read more: How to connect GA4 with WordPress
Shift to Google Analytics 4 (So easy!)
Are you currently running the older Universal Analytics? Good news, I'll share a seamless process for shifting to the new Google Analytics 4 data stream.
Step 1: Choose the correct account.
Within your Google Analytics account, head to Admin (bottom left).
Step 2: Opt for GA4 Setup Assistant.
Click on "Get Started," locate "I want to create a new Google Analytics 4 property," and then click on the new GA4 property.
Step 3: Google Analytics Data Stream.
Head over to your home dashboard, and select Admin again.
Step 4: New Data Stream.
The subsequent page will display your new data stream.
At this point, you're all set to connect the newly created Google Analytics 4 data stream to your Squarespace website.
Let's dive into the final step!
Integrating Google Analytics 4 with Squarespace (Beginners Guide)
Step 1: Follow the process we mentioned under the title up above (Setup Google Analytics 4: Same process for all websites). Then under the Measurement ID code this ID.
Step 2: Log in to Squarespace. Click on Settings and then Advanced.
Step 3: First method for connecting GA4 with Squarespace. Click on External API keys. Under Google Analytics paste in the Measurement ID that you copied in Step 2. Click Save.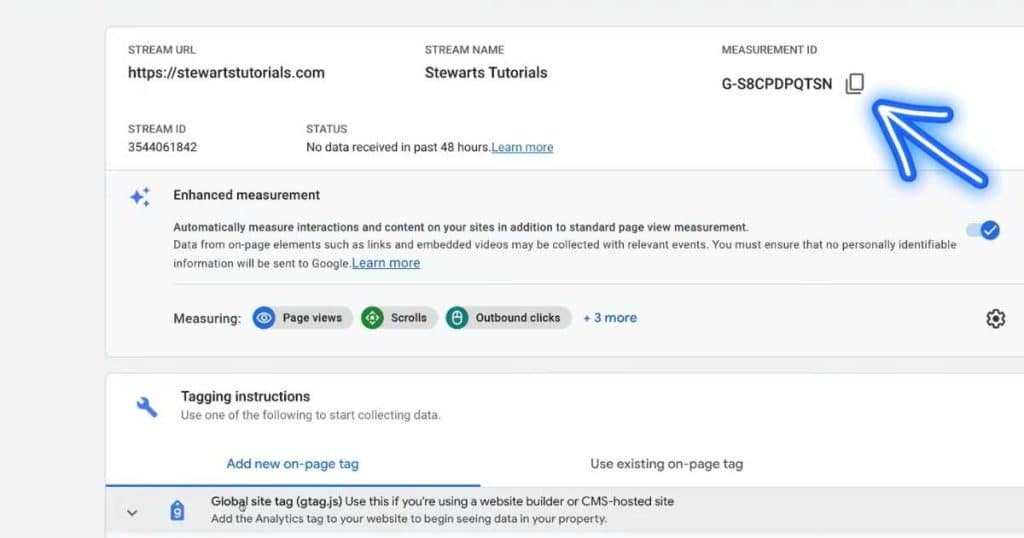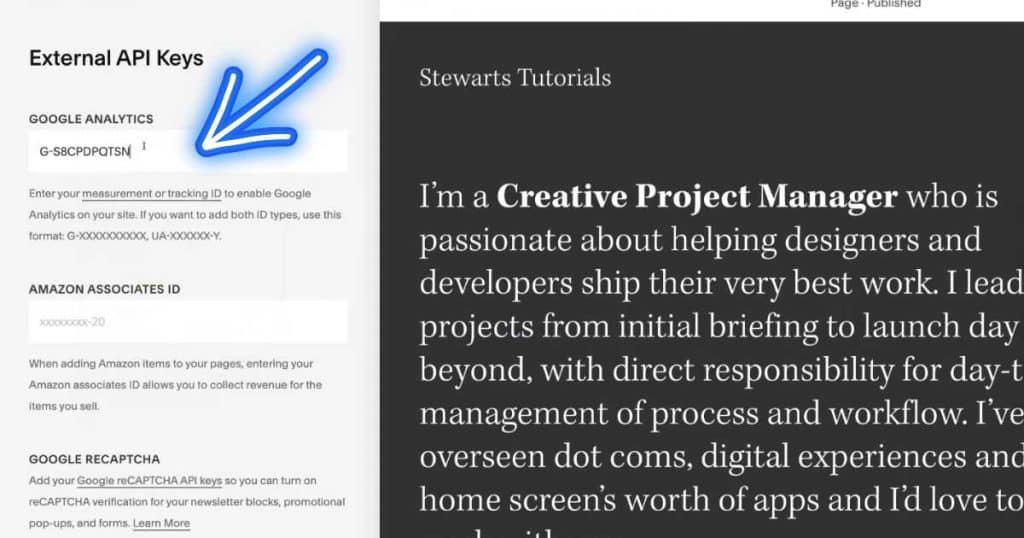 Second method: Within Advanced click on code injection (You will need the business plan).
Within your Google Analytics account, you will need to copy the Global Site Tag (found under Google Site Tag). Under Header, paste the code back inside your Squarespace account. Click Save.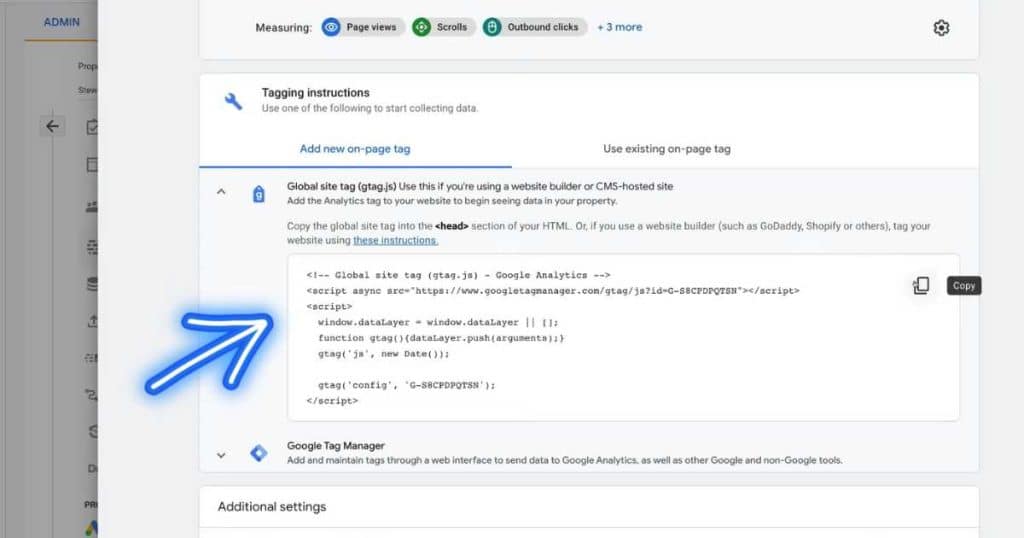 Congratulations! You have successfully connected GA4 with Squarespace.
If you prefer learning through video, then I will add the video tutorial for this process below.
How to use Google Analytics 4 (Beginner's Overview)
Congratulations! Just like that, you connected GA4 with your Squarespace website.
Following this it's important to understand at least the basics of how Google Analytics works.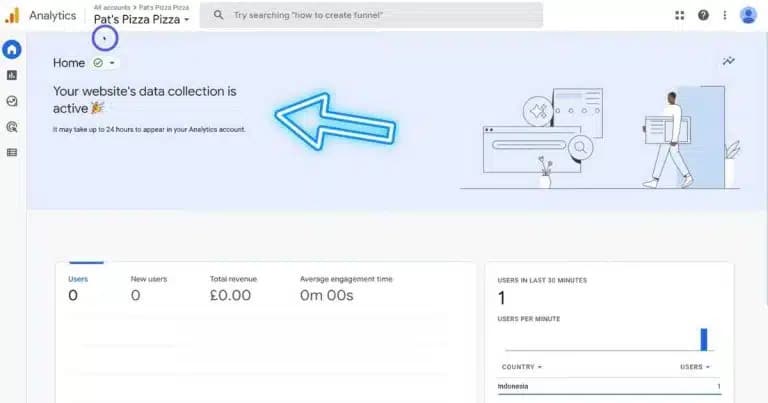 Check out my comprehensive Google Analytics 4 tutorial tailored specifically for beginners down below.
Important: I dive into much more detail in my eBook (Go Digital Now) if you are interested in investing just $19 dollars into this powerful all-in-one small business resource.
Stew's Final Thoughts
And that is for this updated step-by-step tutorial for adding GA4 to Squarespace in just a few short minutes.
This is vital to do as soon as possible! Remember the 1st of July is when Universal Analytics stops collecting data from your website.
Let me know if you found this Squarespace and Google Analytics tutorial helpful!