10Web Review 2023
Is 10Web AI any good?
Let's find out in this 10Web Review.
AI tools including AI website builders like 10Web.io are shaping the world we live in today.
This is especially true for the current digital business environment.
AI tools are changing the way that we learn, teach, create, and market. The amazing thing is we are only halfway through 2023 since this post was created. Who knows where we will be 18 months from now?
Therefore, it's important for small businesses to adapt and stay ahead of this giant landscape shift.
One AI tool or AI website builder that has become incredibly popular recently is 10Web.io
Stew's Recommended AI Website Builders for Small Businesses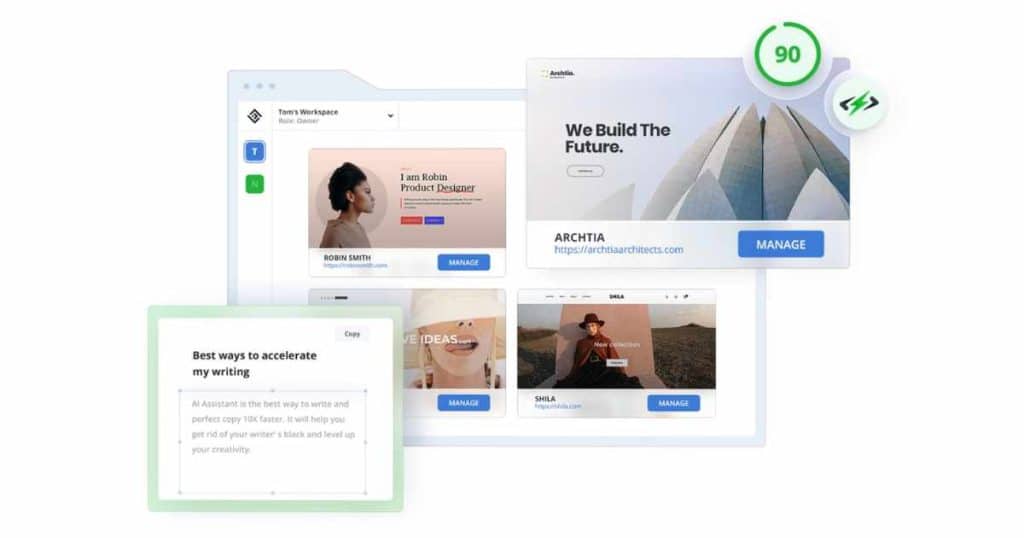 Why?
Well, 10Web.io brings AI and WordPress together.
WordPress is already the number 1 website platform in the world with over 40% of websites built with WordPress. Also, the adoption of AI has made this platform a popular choice for Small business WordPress users.
But the question is, is Web10 AI actually a suitable solution for small business websites?
Well, I've had plenty of experience with this tool, so I'm going to dive into this 10Web review and help you identify if 10Web is the right website builder for you.
What is 10Web AI?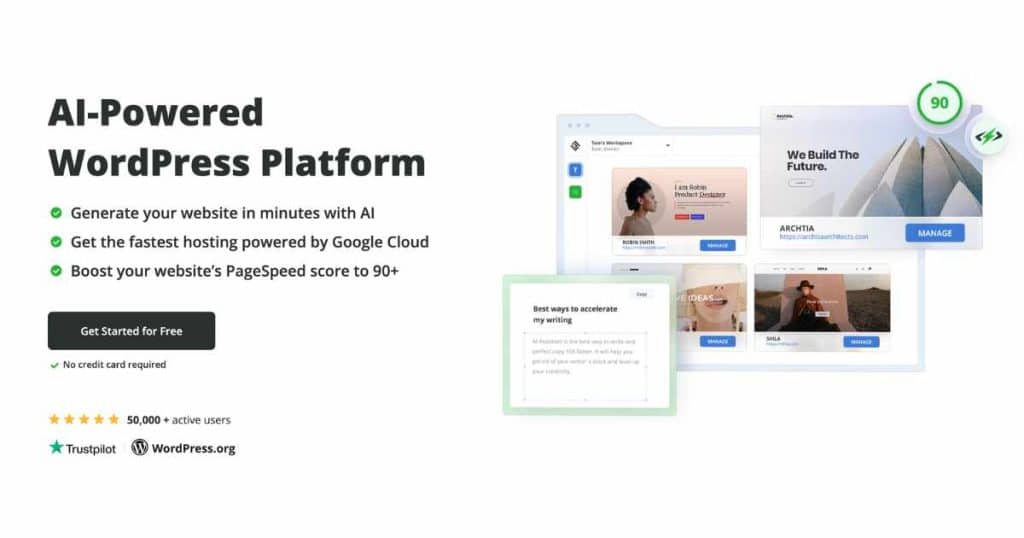 What exactly is 10Web?
Well, 10Web.io is basically an AI-driven WordPress website builder that uses WordPress and AI to craft the first version of your website in just a few minutes.
Learn more about the WordPress platform here.
10Web has become a top pick for small businesses, as it offers a robust cloud-based WordPress website builder.
With this solution, there's no need to struggle with creating a WordPress website manually and dealing with numerous technical barriers that most beginners face when creating a website on their own.
Instead, you can effortlessly use AI to produce a fully functional WordPress website by just answering a few questions.
This is a paid platform, and unfortunately, they do not offer a free plan (just a 7-day free trial). However, prices are reasonable, starting at $10 per month for one website.
Simply signup to 10Web. Then:
Answer a few basic questions about your business.
10Web will then generate your website with AI-generated content and images.
Then you can customize your website pages with 10Web's Elementor-like page editor (drag-and-drop). You can use the AI assistant to help you craft engaging content or re-generate existing content.
And once your website is complete you can publish your website.
10Web also provides web hosting, so you do not have to worry about looking for a third-party web host provider.
So, what else can you do with 10Web AI website builder that makes it so popular?
10Web AI Website Builder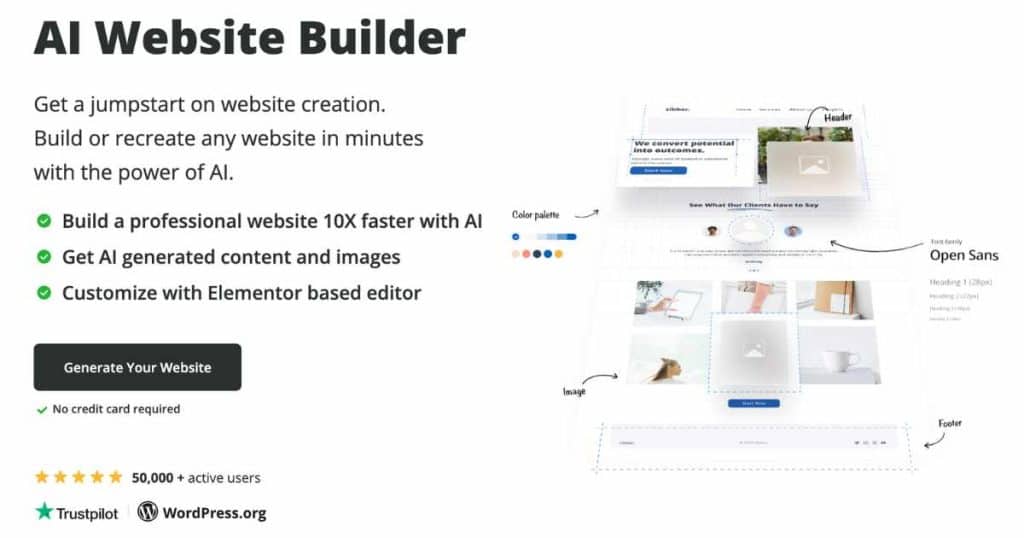 The AI website builder not only allows you to create a unique AI-generated website from scratch but you can also use the feature AI recreate function.
This AI feature allows you to take any website page that you like the look of.
For example, this could be a competitor's website home page that you just absolutely love, and then recreate that website page inside 10Web for your own website!
How cool, right?
The great thing about this is that the code is NOT the same as the page you just copied.
The AI has generated it differently. Then, all you need to do is edit the page by adding your own elements and content.
Learn more about 7 best AI website builders for small businesses.
10Web AI Writing Assistant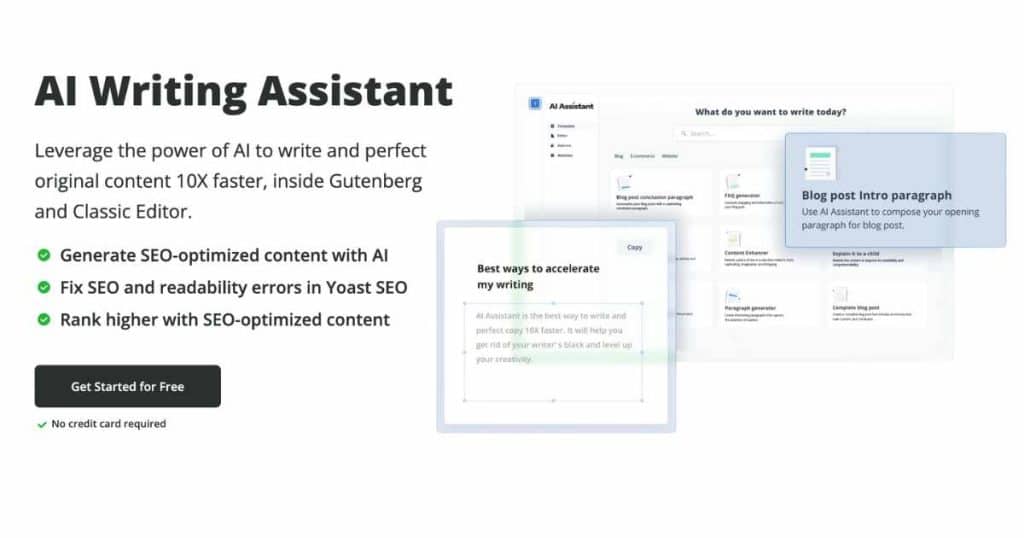 No longer do you need to subscribe to a third-party AI writing software to help you optimize and improve your writing and content for your website.
10Web.io offer an internal structured AI writing assistant that helps you craft your content with just a few clicks. For example, you can use the:
FAQ generator to quickly generate a FAQ for your website.
A content enhancer to rewrite your content so that it is more engaging and compelling.
Paragraph generator for creating paragraphs quickly with AI.
Blog post outline tool that allows you to use AI to generate a blog outline.
AI business name generator to help you come up with an awesome business name.
You can also use these AI writing tools inside your WordPress Gutenberg and Classic Editor.
The return on the time that you will get by leveraging all of these AI tools writing tools to help you create your written content is incredible.
Read more about the 6 Best AI Writing Software for Small Business 
PageSpeed Booster
10Webs PageSpeed Booster is a unique plugin that essentially allows you to solve all your WordPress speed issues.
It literally just works with a few clicks once you have installed the plugin! The great thing about the WordPress plugin is it's free!
I've had experience with this plugin for my client's websites, and it's actually really impressive that speed score once you enable this plugin.
Now you can also use this WordPress plugin outside of 10Web AI too.
And with that said, let's continue with this AI website builder 10Web Review.
Watch our complete video on how you can use 10Web's AI website builder here.
10Web AI Website Builder: Is it the Best AI Website Builder?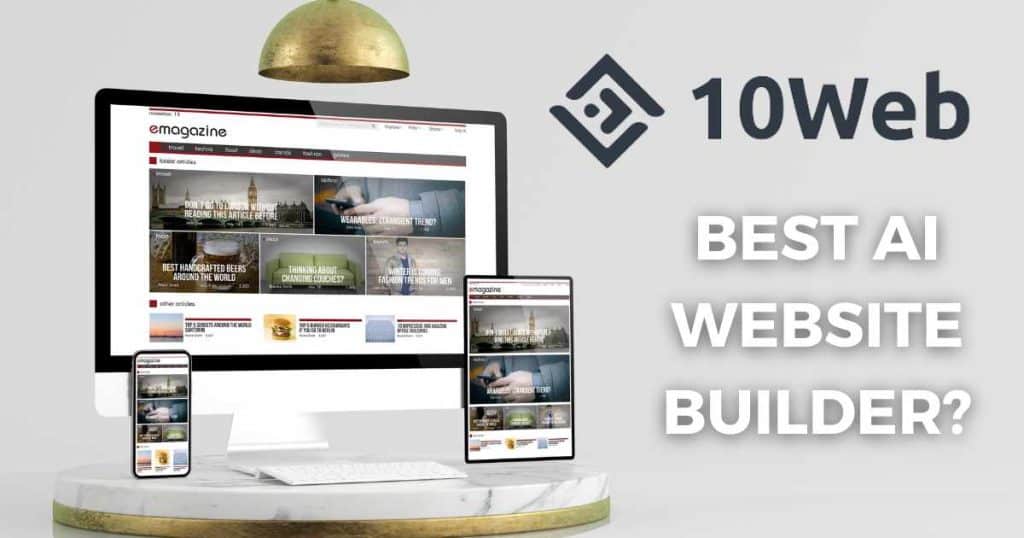 Okay, so first of all, there are many AI website builders that have arrived on the market in 2023.
Therefore, I'm going to break down these 10Web alternatives further in this article.
The question you may want to know the answer to is…
Is 10Web.io the best AI website builder?
And the answer is, well, it depends.
10Web AI is definitely one of the best website builders and AI website builders that you can use to create a small business website.
However, there are a few things we need to identify before I give my final thoughts.
Pricing
The AI website builder and web hosting are included in all these plans.
Personal ($10 per month) – Ideal for one small business website.
Premium ($24 per month) – If you need up to three websites.
Agency ($60 per month) – Recommended for web design agencies.
What I like about 10Web AI
Utilizes the user-friendly Elementor-based page builder, allowing for effortless content modification on your website pages without touching any code.
Offers excellent chat support within your dashboard, as well as access to the dedicated engineers' Slack channel for direct communication with a 10Web engineer.
Built on the versatile WordPress platform, it ensures limitless possibilities when it comes to creating your desired website.
What I Dislike about 10Web AI
The AI recreation feature occasionally fails to function with certain website pages, and even when it does work, the content may appear odd and not accurately replicate the intended website page. This can be very frustrating. This feature can be the main reason why someone wants to use this tool.
Requires manual updates for your website and plugins, which can be time-consuming and inconvenient.
The images that are generated by AI are not accurately relevant to the type of website that you want to create.
My Favorite feature of 10Web AI
Creating your website is so easy with AI, and once it's set up, you have boundless flexibility to tailor your site to your liking. The pricing plans are budget-friendly, making it an ideal choice for small businesses working with limited funds.
However, because your site is built with WordPress, you have next to no limitations as your website grows.
Okay, so after breaking down the pros and cons of 10Web, what do I think about it, and who is it best for?
In my opinion, 10Web.io is ideal for hospitality and service-based websites.
If you're running an online store or you have limited web design experience, then I believe there are better, simpler options out there, like Zyro, Wix, and Durable AI.
Also, if you are a complete beginner, then 10Web AI might cause you a bit of a headache (as it still uses WordPress).
Don't get me wrong, WordPress is great. However, it still has its challenges like plugins, theme, and update problems.
However, for most small business websites, 10Web.io is a great option.
This is due to the combination of a WordPress foundation, affordable prices, great support, and flexibility for growth.
Also, if you have little to medium experience in web design but also want the power and customizations for WordPress, then 10Web is definitely a suitable choice.
10Web Alternatives: Best AI Website Builders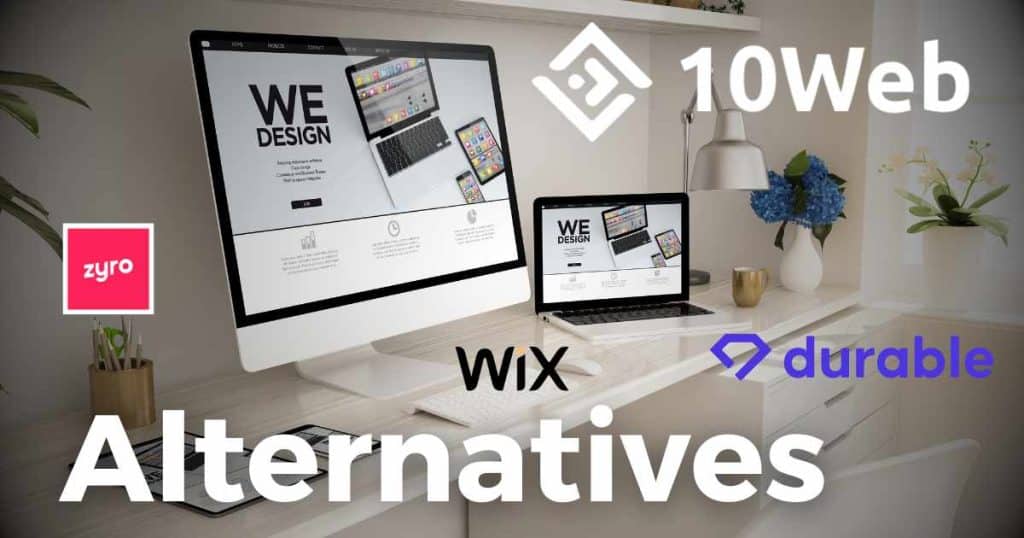 Okay, so what about some comparable 10Web AI website builder alternatives?
Maybe you still want the support of AI to help you create a website, but you've decided that 10Web.io is not for you?
That is completely fine! There are some pretty awesome alternatives that I love. 
So here are my top 3 10Web alternatives.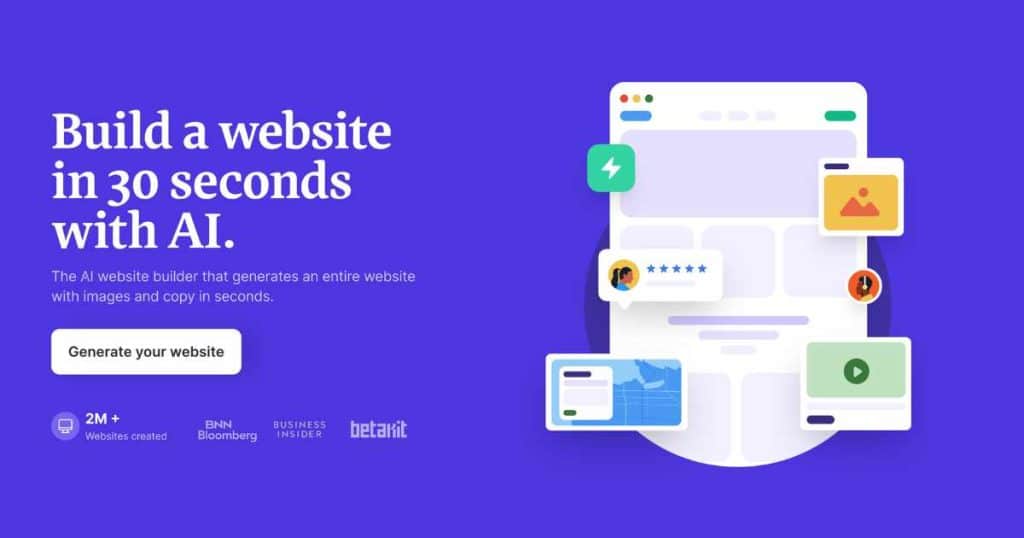 For those who don't have the time or budget for a comprehensive and responsive website, the Durable AI website builder might be your best bet.
If you're in search of a more affordable and less complex AI website builder, look no further than Durable AI, which is a simple yet powerful AI builder alternative to 10Web.
Durable AI takes pride in being the world's fastest website builder, offering a simple three-click process to create your AI-generated website.
By inputting your business type and location, Durable AI will automatically generate content, images, copy, colors, and even a contact form or lead generation form.
Once your website is up and running, you can easily customize it using their intuitive drag-and-drop editor.
But it's not just for quick AI website creation tools similar to 10Web.io; Durable AI also provides access to:
A built-in CRM solution for managing customers and leads.
Business invoicing management with Durable AI.
An AI name generator to help you during the early stages of business development.
AI-generated copy for crafting compelling ads.
Moreover, Durable AI will soon introduce a feature to manage your business finances directly within their platform.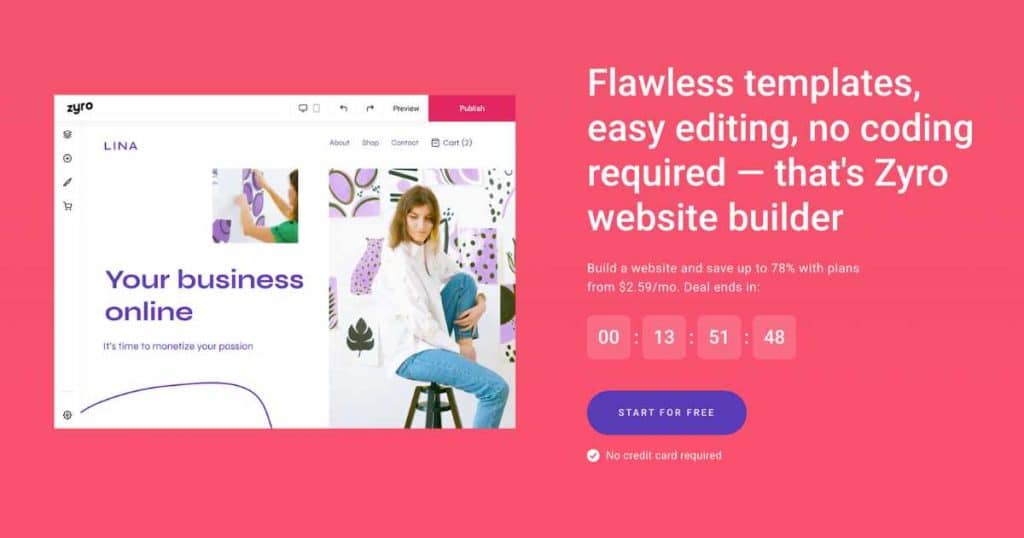 This all-in-one AI platform is ideal for eCommerce websites, especially if you have limited web design experience and are after the most affordable option on the market.
Zyro (now rebranded as Hostinger AI Website Builder) serves as an all-in-one website builder tailored for small businesses.
While not primarily focused on AI-driven website building, Zyro offers a range of AI tools designed to enhance your website and help it thrive online.
Powered by Hostinger, Zyro provides a comprehensive website solution along with high-quality hosting at the most affordable rate on the market for an all-in-one AI website builder.
Currently, over 250,000 small business owners have built their websites using Zyro.
When it comes to website creation, you can select from numerous awesome pre-designed professional templates and customize each section and element the way that you like.
To optimize your website further, you can integrate Zyro's powerful AI tools.
Some of these AI tools include: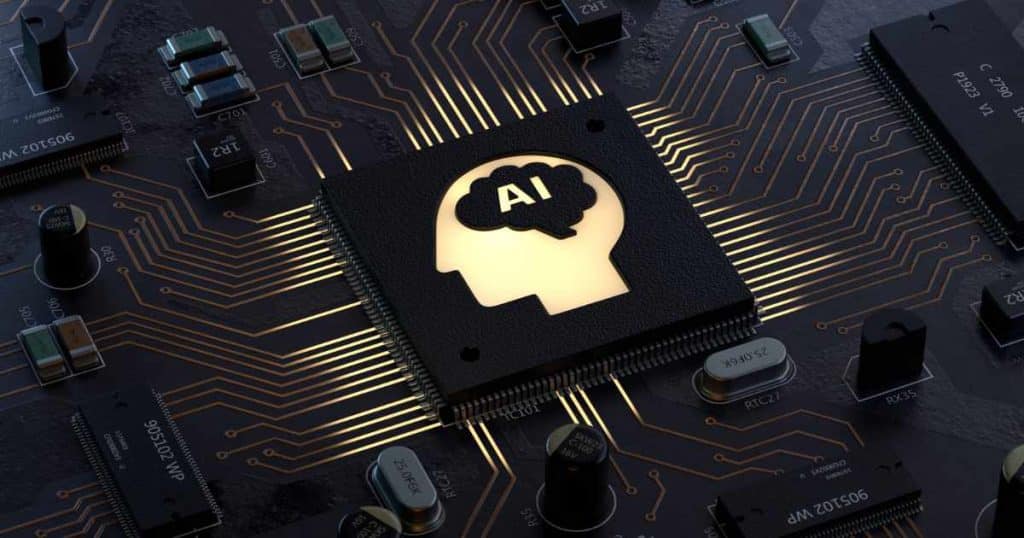 Business name generator.
Generate a logo.
Slogan generator.
Blog content generator.
Favicon generator.
AI image enhancer.
This tool is more of a powerful website builder that offers many complimentary AI tools.
This website builder has become one of my favorites on the market recently.
Learn more about 11 Best AI Tools for Small Businesses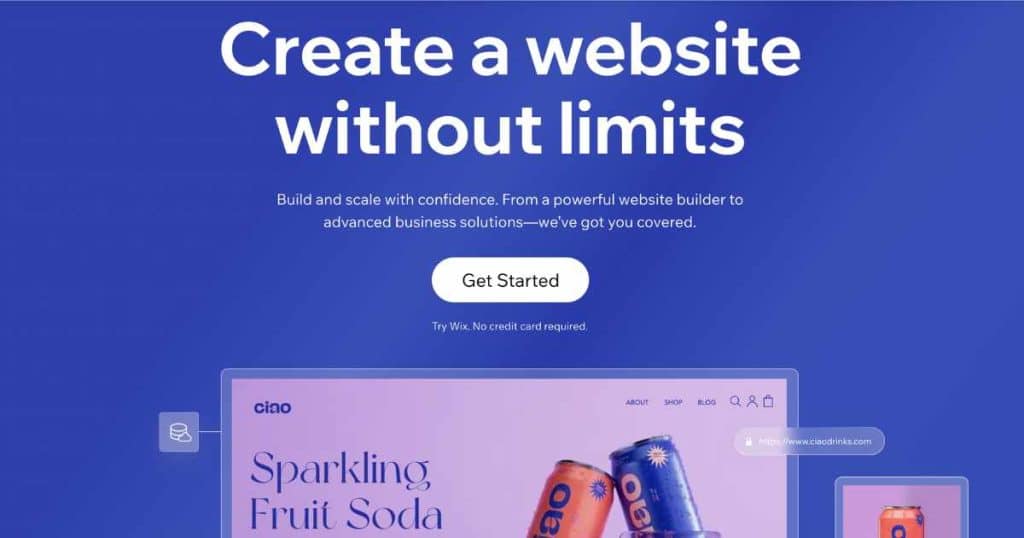 Wix is one of the most popular all-round website builders for small businesses.
Have you come across Wix? It's one of the most renowned website builders available for small businesses.
This used to be my go-to recommended website builder for small business owners looking for a simple website that they can self-manage.
However, with the amount of equally impressive builders on the market, I don't talk as much about this tool as I once did!
Wix offers both free and premium website building options, along with a powerful ADI (Artificial Design Intelligence) feature that enables you to swiftly generate a website using AI.
To utilize the ADI technology, all you need to do is answer a few questions and select a global website theme and style that appeals to you.
Once you've created your website, you have the flexibility to customize your Wix website's content, sections, elements, apps, and more.
However, their AI integration isn't as advanced as the other AI website builders we have talked about today.
Additionally, Wix provides hundreds of templates that can be tailored to suit your needs and preferences.
Stew's Final Thoughts (Video Review)
And that is it for this 10Web review for 2023.
I hope this helped you answer the question of 'Is 10Web's AI website builder any good?'
As I mentioned above, I would recommend 10Web.io to small business owners who are after a DIY AI website builder with minimal limitations that they can self-manage.
Although, it is recommended that the person managing the website has a medium level of knowledge when it comes to web design, as WordPress does come with its strengths and challenges (luckily 10Web has amazing and instant chat support!).
Let me know your thoughts down below! Do you believe 10Web is a good option for your requirements?
Here is a video comparison of my Top 5 Best AI Website Builders for small businesses.