Businesses need to have a seamless workflow system in place to execute tasks and projects as efficiently as possible.
This is true for every business, regardless of its size, industry, and type.
That's where project management software like Asana and Monday.com can help take your business to the next level.
These platforms help you:
Track team and individual performance
Manage team and client projects and tasks
Automate workflows and more
There are many other benefits of leveraging a project management software, including effortless project planning, balanced resource management, pipeline forecasting, improved team collaboration, real-time project budget management, up-to-date reporting, and enhanced customer satisfaction.
Which is the Best Project Management Software for you?
In this Asana vs. Monday.com comparison guide, we'll help you identify the best project management software for your small business.
Before we do that, however, let's introduce you to both Asana and Monday.com individually.
Asana Project Management Software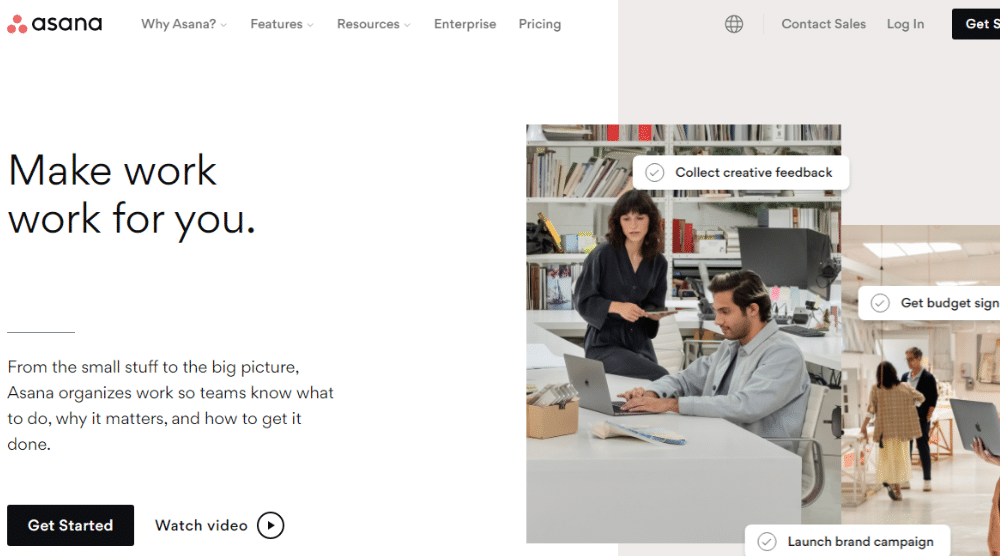 Get started with Asana for FREE here
Asana is a popular, feature-rich project management software that allows you to manage all your projects from one place.
However, it's not a full-fledged project management platform because it lacks expense tracking and budgeting features.
Asana is a great free tool for small teams who only have basic projects to work with initially.
In the Asana vs. Monday.com review, we'll introduce you to the distinct pros and cons of each product.
Monday.com Project Management Software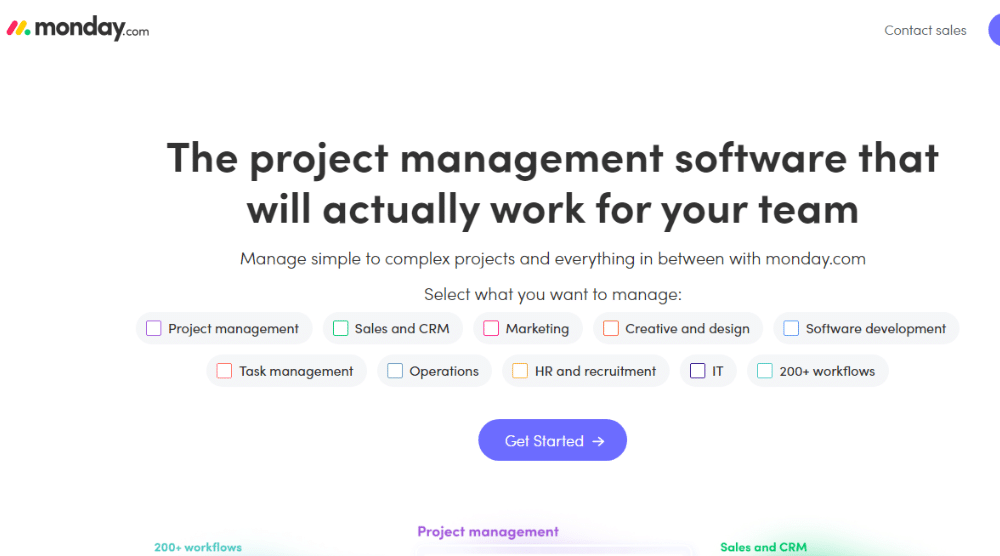 Get started with Monday.com for FREE here
 *The link above is an affiliate link, which means we will get a commission if you upgrade to a paid plan (with no extra cost to you). This helps support our education-based website and we thank you in advance!
Like Asana, Monday.com is loaded with features.
It's a flexible and versatile project management software for all organizations, we believe it's designed to handle more complex and extensive workflows.
Monday offers everything you need to manage your business, including various project views, Gantt chart, Kanban as well as time tracking.
Monday also offers CRM-related features and more.
Now that you're more familiar with both Monday.com and Asana, we'll begin with the comparison below:
Asana vs. Monday.com Review
We've made the comparison based on the following four criteria:
Free plan & pricing
User experience (UX)
Workflow automation
1.        Free Plan & Pricing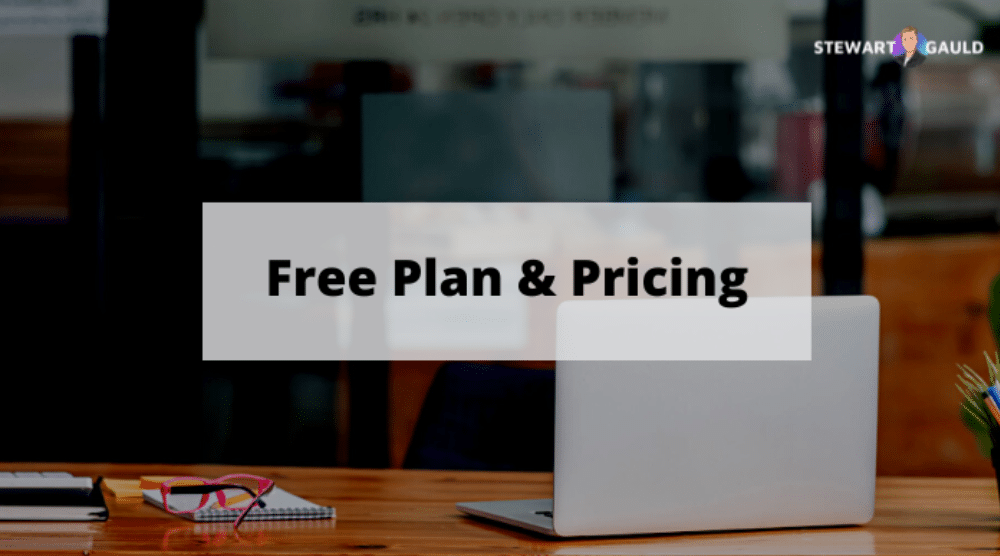 If your business is a startup or perhaps a small, local business, then Asana's free plan should be sufficient for you.
Asana's free plan
Unlimited tasks, projects, messages, file storage, activity log
Access for up to 15 team members
Three types of views: list, board, calendar
Mobile apps (Android and iOS)
The Premium Asana plan starts at US$ 10.99 per user every month.
As your business grows, you may need to take advantage of advanced features like reporting and access to more users and the project timeline view as well as automatons.
That's when you can upgrade to Asana's premium plan.
Monday.com free plan
Collaborate with up to two teammates (Asana is 15 users)
Use project management apps (Android and iOS)
Create Unlimited boards and docs
Except for the number of users, the other features are relatively similar to Asana.
The paid plan, i.e., the Basic plan, costs US$8 per seat per month.
This is comparatively more affordable than the Asana project management software (at scale).
Monday.com also has a Standard plan which costs as much as Asana's premium plan, i.e., US$10 per user per month.
But you also get basic analytics & reporting, automation, Gantt charts, and more with this plan.
2.      User Experience (UX)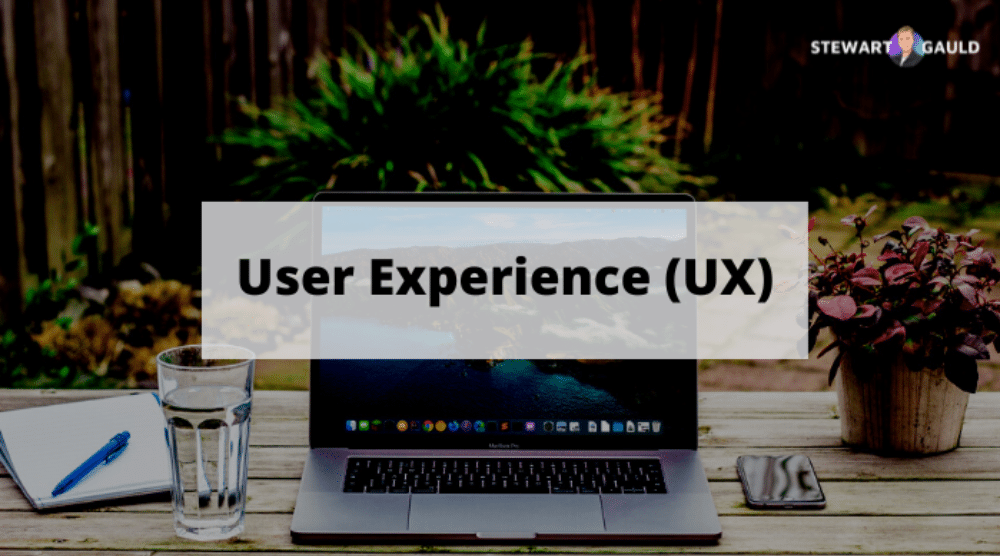 The next criterion that we want to highlight is the user experience.
Both Asana and Monday.com offer visually pleasing interfaces (this is why we love these two tools!).
They offer different types of project views, such as lists, boards, timelines, calendars, and workflow.
However, we feel that the Asana project management software is less overwhelming, more structural, and visually attractive for basic workflows – especially the list view.
On the other hand, Monday.com is more suited for organizations that have more complex workflows.
The timeline view is especially helpful in that regard (refer to the screengrab to see the timeline view).
If we compare Monday.com vs. Asana, the former has a more enjoyable and visual user experience. Monday's overall UX (user experience) just feels more smooth and more enjoyable.
Of all the plans offered by Asana and Monday.com, the latter gives more storage to the users.
The former, however, allows more people to access the software (up to 15).
You'd have to consider the size of your project files.
If they are considerably large, you're better off with Monday.com.
Apart from that, both Asana and Monday.com equally provide extensive integrations with other business and productivity tools.
This brings us to our third and final criterion.
3.      Workflow Automation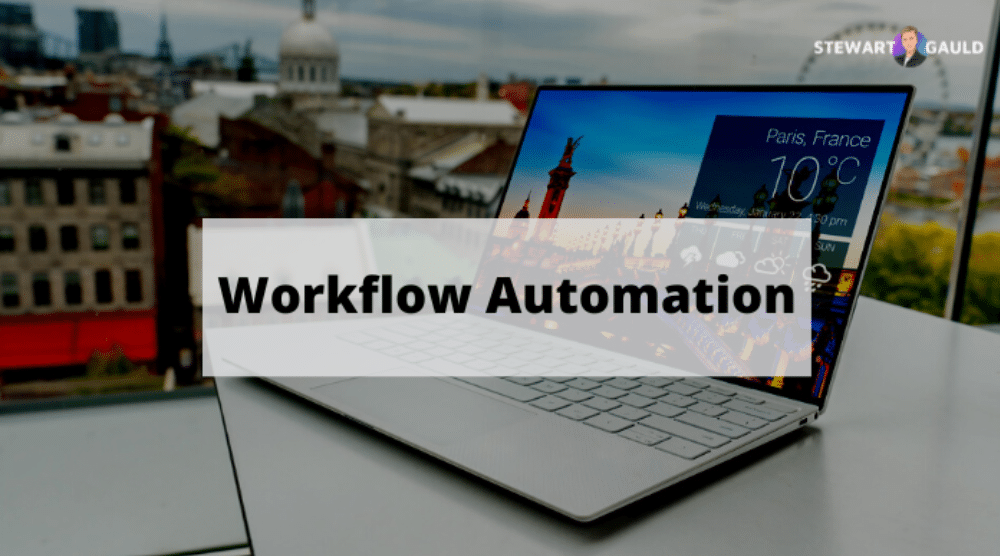 To access the workflow automation feature, you'd need a paid plan in either case.
Specifically, you'll need the Premium plan of Asana and the Standard plan of Monday.com, as introduced earlier.
The Asana project management software allows you to set up rules with the workflow builder to automate certain processes.
However, setting up automated workflows is a bit more confusing in Asana than on Monday.com because the latter is easier to use.
With Monday.com, you can just pick a template (amongst 200+ options) and customize the workflow automation using a few clicks.
Check out this monday.com automation review/tutorial.
The Verdict
Let's sum up both of these free project management software tools.
Asana's free plan is best suited for small businesses with basic project requirements.
It's also ideal for personal use, thanks to the list view.
In other words, Asana offers a more comprehensive free plan.
On the other hand, we typically recommend Monday.com for more complex project requirements and workflows.
Monday.com is also superior in terms of ease of use and a not-so-steep learning curve, which certainly all the non-techies would appreciate!
This ease of use becomes quite a differentiating factor when you learn to use more advanced features like setting up automations.
This is where Monday.com stands out.
That wraps up our project management software comparison guide!
Additional Resources 
If you wish to learn more about Asana, we strongly recommend this beginner's tutorial that covers it in detail.
We've talked a great deal about workflow automations and how easy it is to create them on Monday.com. Watch this tutorial to learn exactly how to set up automations using the leading project management software.
Asana vs Monday.com (Video Tutorial)
Feel free to check out our full video comparison guide below.
See you next time!