Are you thinking about building your WordPress website with the Divi theme builder?
In this Divi theme review, we'll dive into an honest analysis of everything Divi offers and identify if the Divi theme or Divi builder is the best WordPress theme/builder for your small business.
In this ever-changing and competitive business world, having an impactful online presence is crucial for success. 
This Divi theme review is an evaluation of the Divi WordPress theme, which is a fantastic choice for most small business owners.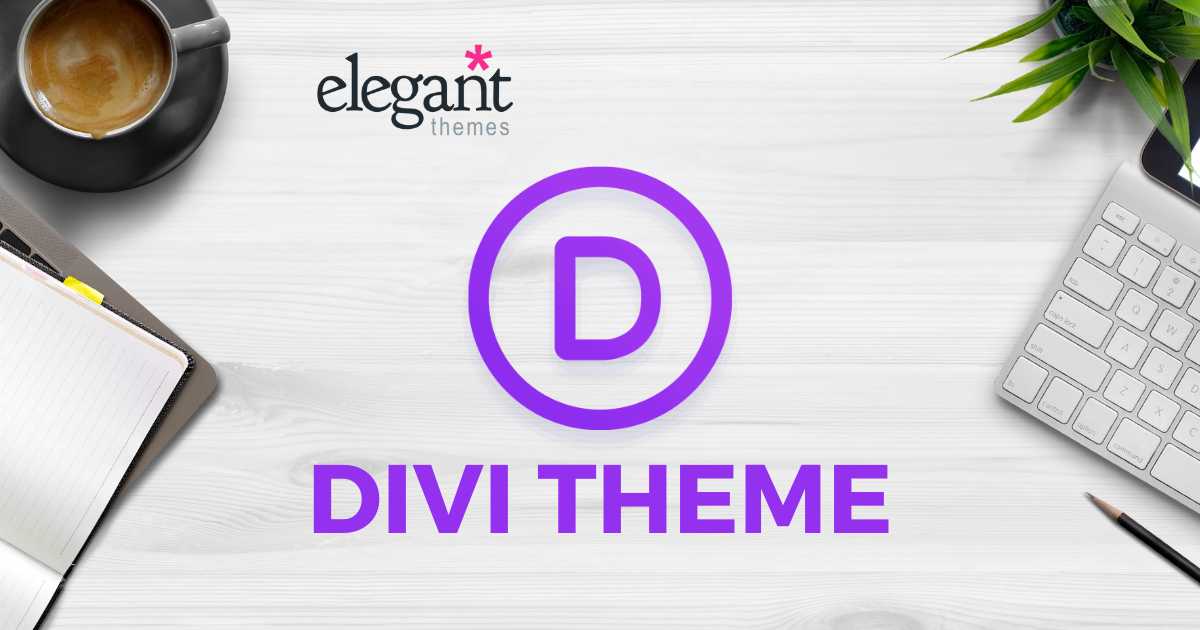 It's essential that small businesses have a responsive and customizable website to establish a credible online presence, reach a wider audience, and effectively showcase their products or services.
WordPress.org is the perfect website-building option (CMS – Content Management System) for small businesses to do just that BUT only with the right theme!
However, finding the perfect theme for your WordPress website requirements can be stressful as there are 1000s to choose from. So what is the best WordPress theme for your business? 
Divi is, without a doubt, one of our favourite WordPress themes. 
In fact, 95% of our clients use and love Divi theme builder as it's SO powerful and easy to use. Plus our clients can easily make website changes themselves without having to pay an arm and a leg to request small changes from agencies like ours.
Divi also grows with you and your team, allowing you to take your creativity and website to a new level!
The question remains: is Divi the best WordPress theme for your small business?
We'll dive in and find out!
Also, if your not to sure what a WordPress theme is, check out our video below.
Building a website can be scary, but that's where some WordPress themes come in handy!
The premium Divi theme for WordPress is a versatile and user-friendly theme developed by Elegant Themes.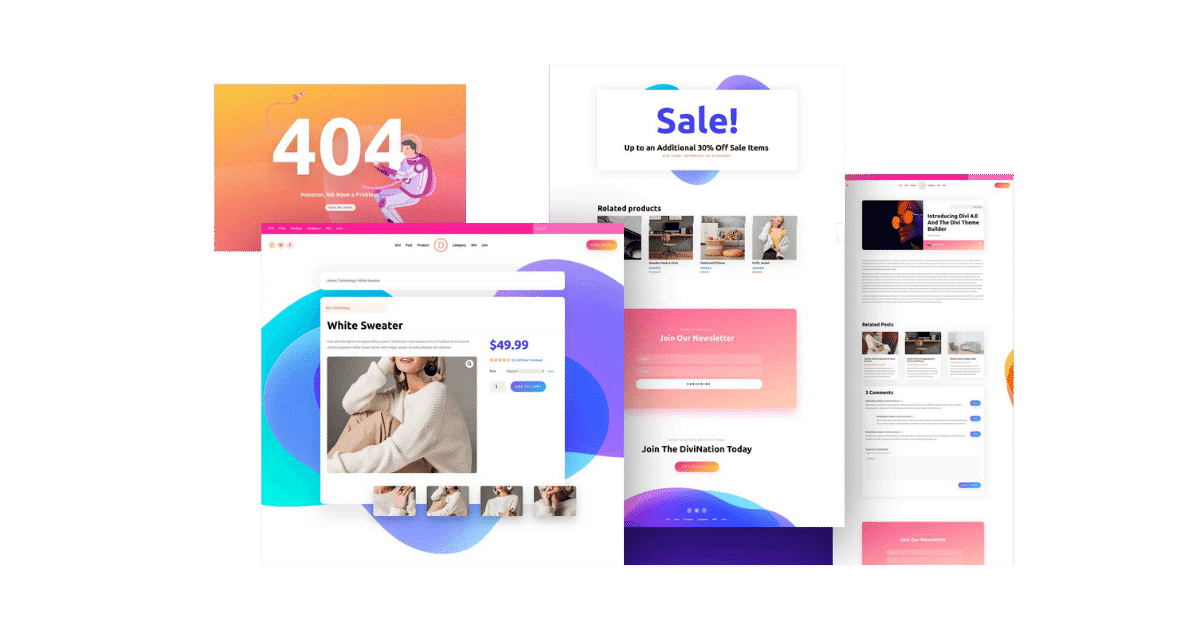 Divi is a theme that provides templates for users to easily customize and build from to create their ideal stunning and functional website.
And the best part is you don't have to know or touch code to create anything that you like!
Combining robust features, advanced customization options, and ease of use, Divi has become a top choice for web designers and beginners looking to create beautiful websites with minimal effort.
Divi prioritizes performance, fast loading times, and seamless browsing experiences. 
Additionally, a dedicated support community offers resources and guidance to help users maximize Divi's capabilities.
Is Divi a theme or builder?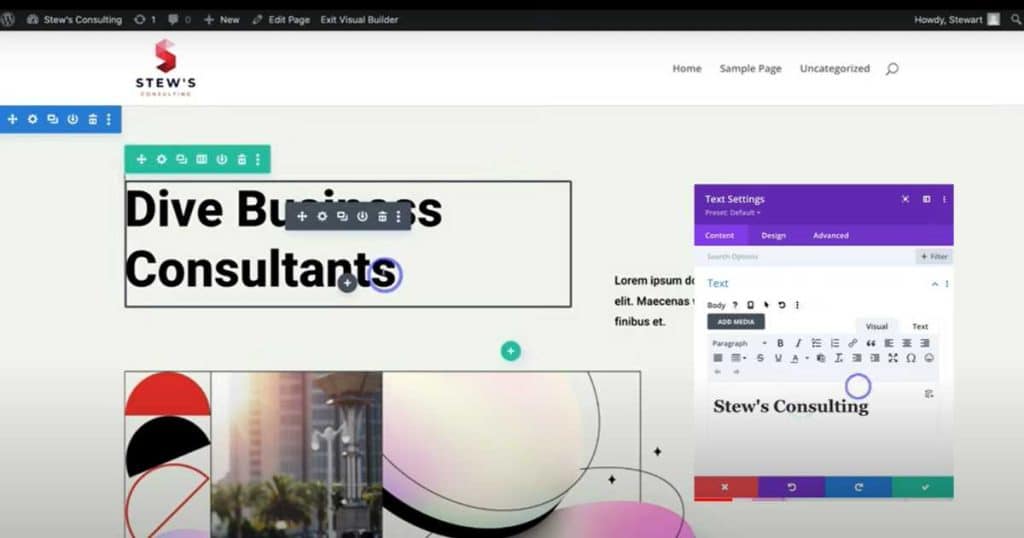 We know this can be confusing, but Divi is both a theme and a visual page builder for WordPress!
To break it down in simple terms – the Divi theme is a pre-designed template that you can download and activate as the core structure for your website's appearance, layout, and style.
The Divi theme builder (visual page builder) is found inside the Divi theme and is an easy-to-use visual tool that lets you entirely create, customize and edit your website elements, columns, and sections.
Looking for an honest Divi theme review?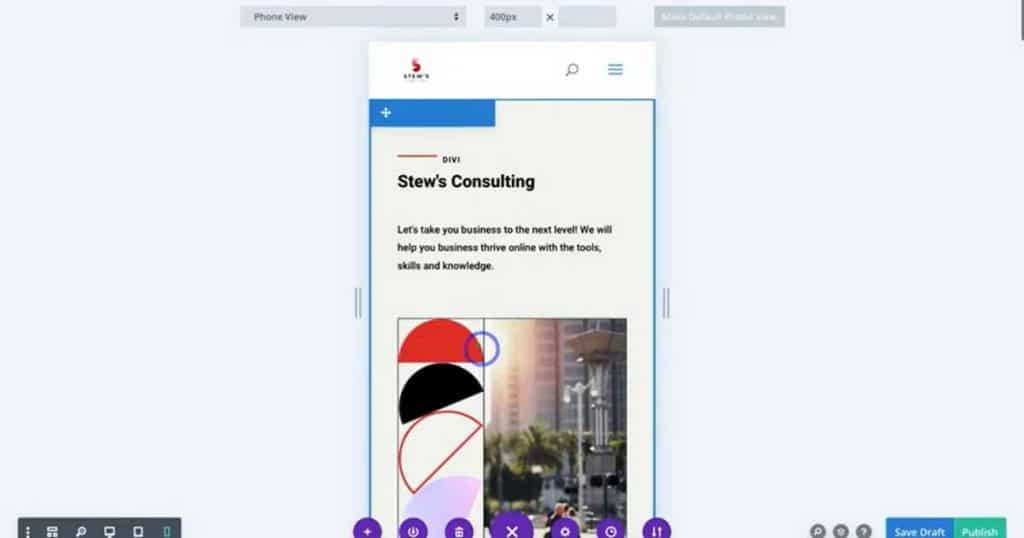 Look no further! Divi is an excellent WordPress theme for small business owners, providing a user-friendly interface, advanced customization options, and robust features.
In this Divi theme review, we dive into everything Divi offers, including its templates, builder, pricing, and more. If you're looking for a versatile and easy-to-use WordPress theme, Divi may be the perfect choice for you!
The Divi Theme vs. Divi Builder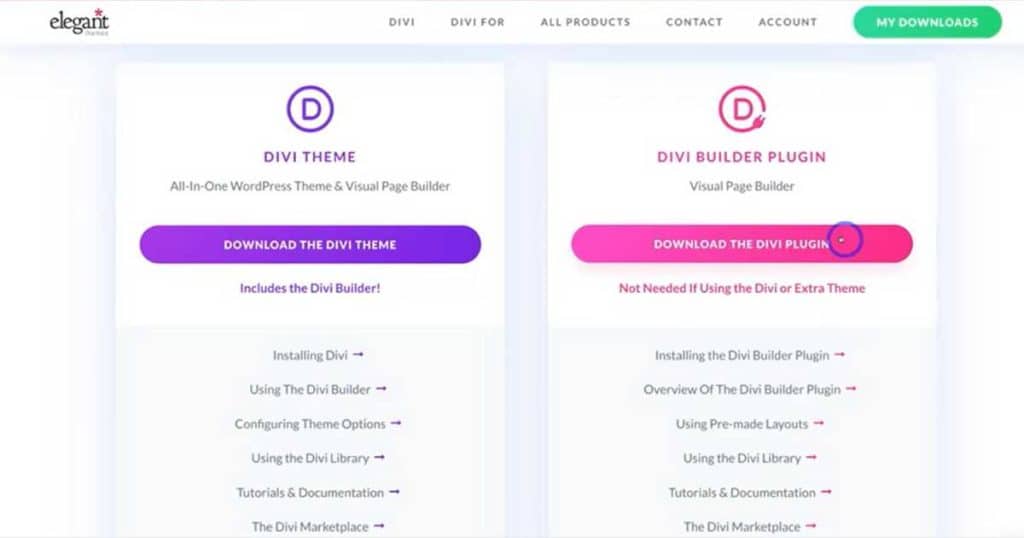 Essentially, the Divi theme provides the essential design elements and responsive foundation for a polished website.
The Divi theme builder enables users to create and customize layouts and content with a user-friendly, real-time drag-and-drop interface.
You can actually download the Divi page builder plugin and use it with the majority of other themes.
Watch our Divi theme tutorial here to help you get started with Divi.
How to install the Divi theme?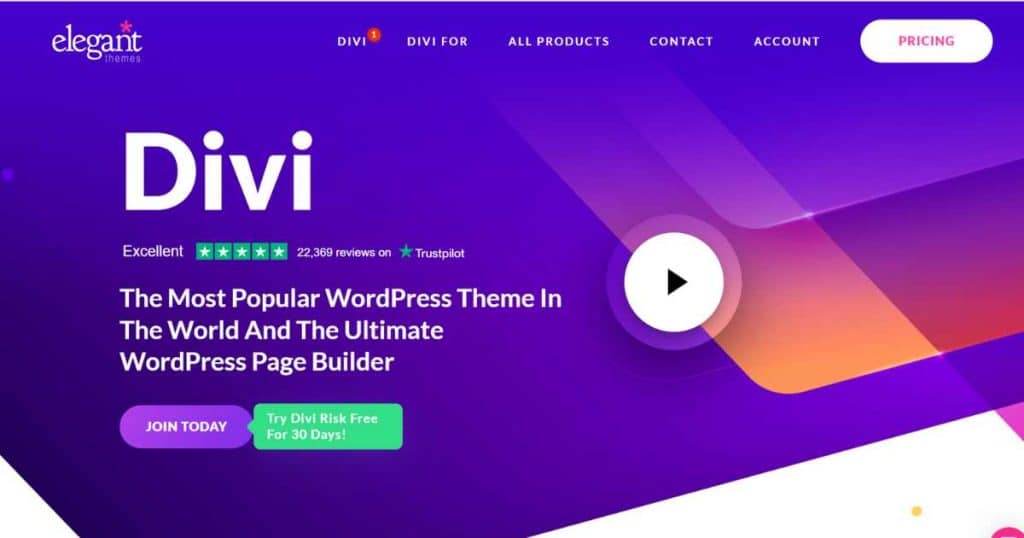 With Divi, you can create a unique, responsive website that aligns with your brand and caters to your specific needs without requiring any coding skills.
How to get started with Divi:
Download and

buy Divi theme

from the Elegant Themes website.

Next, head over to your WordPress website dashboard. 

Click 'Appearance' > 'Themes' > 'Add New' > 'Upload Theme' and select the Divi.zip file.

Select 'Activate' on the theme preview.

Create a new page or edit an existing page.

Select 'Use The Divi Builder' and start designing and customizing your website all through the front end of your website using the visual builder!

Use Divi's pre-designed layouts or add your sections, rows, and modules and customize your text, images, colors, spacing, and more using the Divi Builder.
You can get as creative as you want with it! Remember, this is your website, so make it as 'you' as possible.
Save your changes, preview your website, and ensure it looks perfect before you make it live!
And that's how to add the Divi theme to WordPress!
What we like
The built-in intuitive drag-and-drop interface.

The Divi theme builder

is integrated with the theme, so you don't have to muck around with messy integrations or installations (ideal for beginners).

Small business owners with limited technical skills can use Divi to create, edit and manage their websites without hiring a developer!

Everything is done from the front end! So no scary code is required.

Divi library templates. Browse thousands of pre-made templates, then select one that aligns with your brand. 

You can be sure your website is fully responsive on all devices with the

Divi theme builder

, including mobile and tablets, providing a seamless browsing experience for your website visitors.

The value for money and simple pricing structure (which we'll dive into shortly) is an excellent investment.

In our personal experience, their customer support is awesome. If we can't do something through our builder, they're happy to help!
What we dislike
Your longer pages can sometimes be slow, as Divi is typically a heavy theme, affecting the overall user experience and SEO.

Some users may find the platform's many options and flexibility overwhelming.
Pricing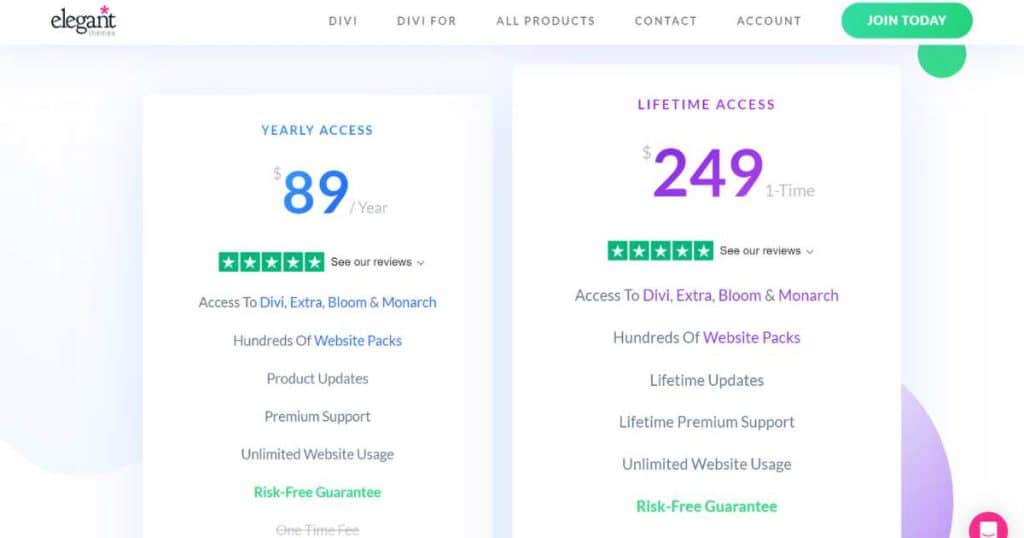 The Divi theme pricing structure is exceptionally affordable for small business owners.
They offer two pricing options, both of which include access to all their themes and plugins, including the Divi Builder, Extra theme, Bloom, and Monarch!
Yearly Access: This plan costs $89 annually and provides access to all Elegant Themes products, updates, and premium support. Once the subscription expires, you must renew it to receive updates and support.
Lifetime Access: This plan costs $249 as a one-time payment and grants you lifetime access to all Elegant Themes products, updates, and premium support without needing annual renewals.
It's also important to mention that both plans allow you to use the themes and plugins on unlimited websites, making them suitable for small business owners, freelancers, or agencies working on multiple projects! 
Also, if you're unhappy with Divi, they'll refund your subscription within 30 days.
The best feature of Divi theme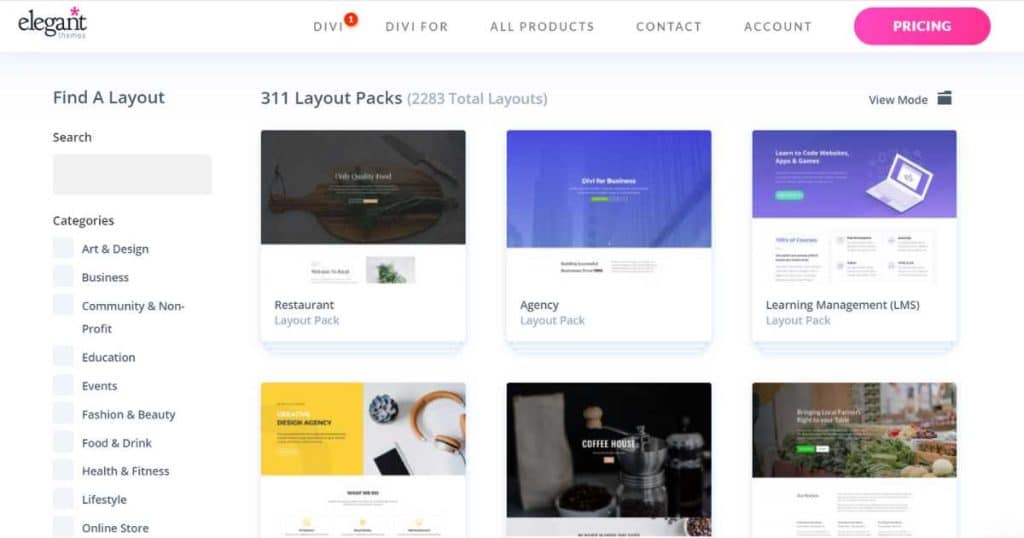 It's hard to pinpoint our number one favorite feature within Divi.
If we had to nail it down, it would be the fact that they provide an insane amount of incredible, versatile stunning website templates suited for any brand and business type.
Their templates, partnered with the intuitive visual builder and drag-and-drop interface, allow small business owners to quickly design, edit, and customize each element, section, and column within their website.
This is one of the reasons Divi is a top WordPress theme for business contenders!
Divi's user-friendly approach empowers business owners to create a professional and unique online presence that aligns with their brand identity without hiring a developer or investing in extensive technical training.
Divi page builder vs. Elementor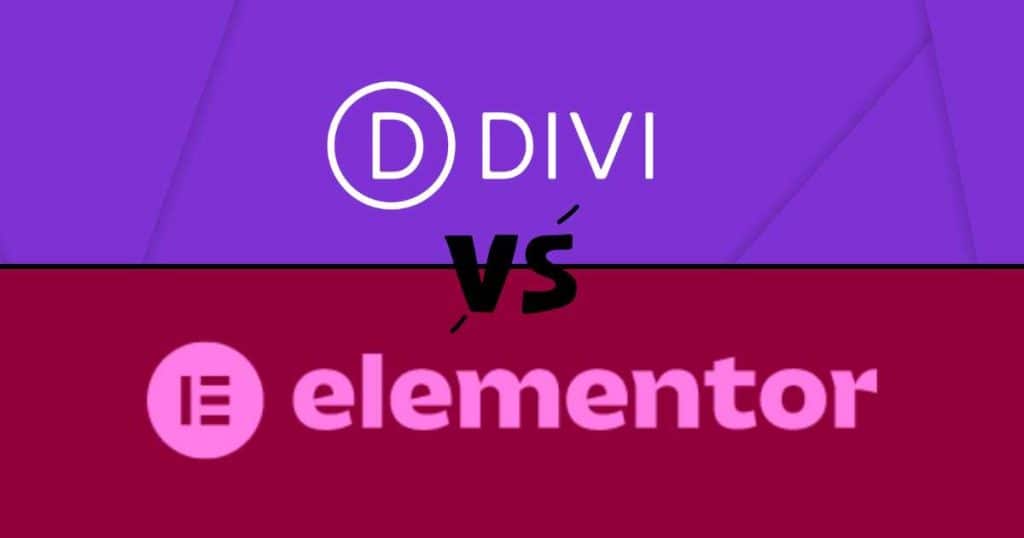 The Divi theme builder and Elementor are two popular website-building tools we like for different reasons, and we'll tell you why!
So what's the difference between the two?
Well, the main difference between Divi and Elementor is their approach to building websites. 
Divi offers a more visual and intuitive approach to website building, with a drag-and-drop interface and an extensive range of pre-made templates and modules.
On the other hand, Elementor has a more modular system, where you can build your website by combining different pre-designed blocks (or by creating your own custom blocks).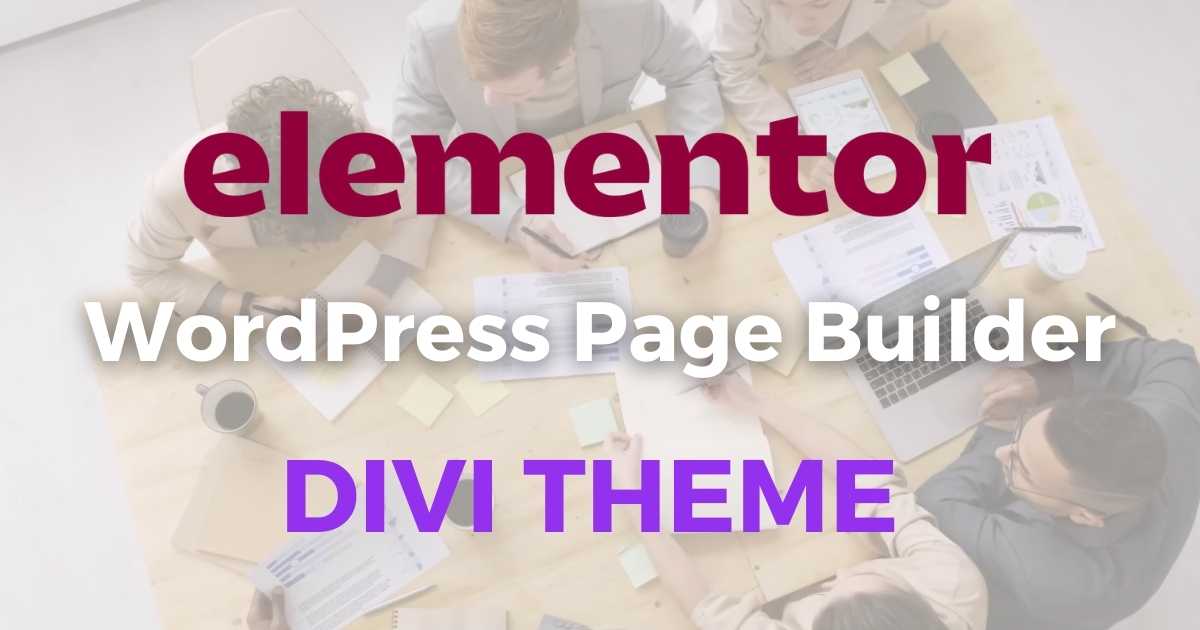 Another key difference is that, as discussed above, Divi is a full-fledged theme and page builder. Elementor is just a page builder plugin; however, you can use Elementor with any WordPress theme (including the Divi theme).
Learn how to use Elementor here.
And what about pricing? Does Elementor stack up to Divi's simple pricing structure?
Well, both pricing structures are slightly different.
Elementor offers a free basic version and a Pro version with more advanced features priced at $49/year (for one website license), $99/year (for three website licenses), and $199/year (for 1,000 website licenses).
They also have an 'Expert' plan, priced at $499/year, with more advanced features.
Overall, Divi may be a more expensive option initially, but if you go for the lifetime access plan, you'll save money in the long run.
In saying that, Elementor's pricing is more flexible and includes a free plan! This means you can try it out with no risk!
Divi offers many more features, powerful customization options, and pre-made templates. Once you wrap your head around all these features, you can create anything you like! 
And that's why the premium Divi theme is our personal preference.
However, the choice depends on you and your business. If you want to create a basic website quickly, give Elementor's free plan a go!
Check out our Divi vs Elementor comparative video guide below.
Divi theme vs. free themes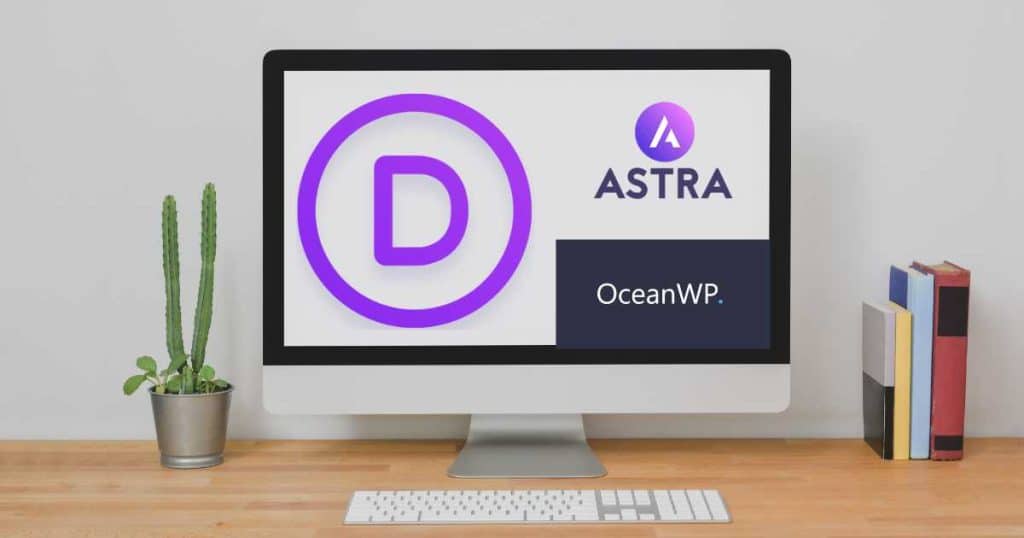 Divi is a premium paid theme. So, why should you go for Divi over popular free themes like Astra and OceanWP?
Divi is both a theme and a page builder, which makes it easier for small business owners to create a professional-looking website quickly and efficiently. In the long run, you'll also save time and money as you won't need to hire a web developer or designer. 
Divi also offers a broader range of fully customizable pre-designed templates and modules than free themes so that you can create a stunning, unique website!
Additionally, the Divi theme offers a range of features, including built-in SEO, mobile responsiveness, and security, helping small business owners create a fast, secure, and easily discoverable website for potential customers. 
While popular free themes like Astra and OceanWP can be a cost-effective choice for small businesses, they just simply lack the customization options, features, and support that Divi offers, which can ultimately impact the success of a small business's online presence!
Read more: Best WordPress Theme for Beginners
Final thoughts
And there you go! That wraps us our Divi theme review.
So, what do we think? Is Divi the best WordPress theme for small business owners?
With its user-friendly interface, extensive customization options, and robust features, Divi offers unparalleled flexibility and ease of use. 
Because of this, we believe that Divi is one of the best WordPress themes for business owners in this Divi theme review tutorial.
The Divi theme is a top choice for small businesses and beginners (including our clients!) looking to create a professional and visually appealing website, elevate their online presence, and grow their brand.
We've single-handedly seen the results Divi can produce!
Overall, this Divi theme review highlights the many advantages of using this versatile WordPress theme. From its user-friendly interface to its powerful customization options, Divi offers everything you need to create a professional website. If you're looking for a reliable and affordable WordPress theme, Divi is definitely worth considering.
So with that said, go ahead and try Divi for 30 days. If it doesn't align with your business, cancel your subscription. What have you got to lose?
Also, check out our our complete Divi website building tutorial for beginners below.