Divi is the ultimate premium WordPress theme and page builder. But how much does Divi cost?
I know what you're thinking…the word 'Premium' sounds expensive. But I promise you, Divi is one of the most affordable premium WordPress theme and page builders on the market!
Let's find out exactly just how much Divi costs.
How Much Does Divi Cost?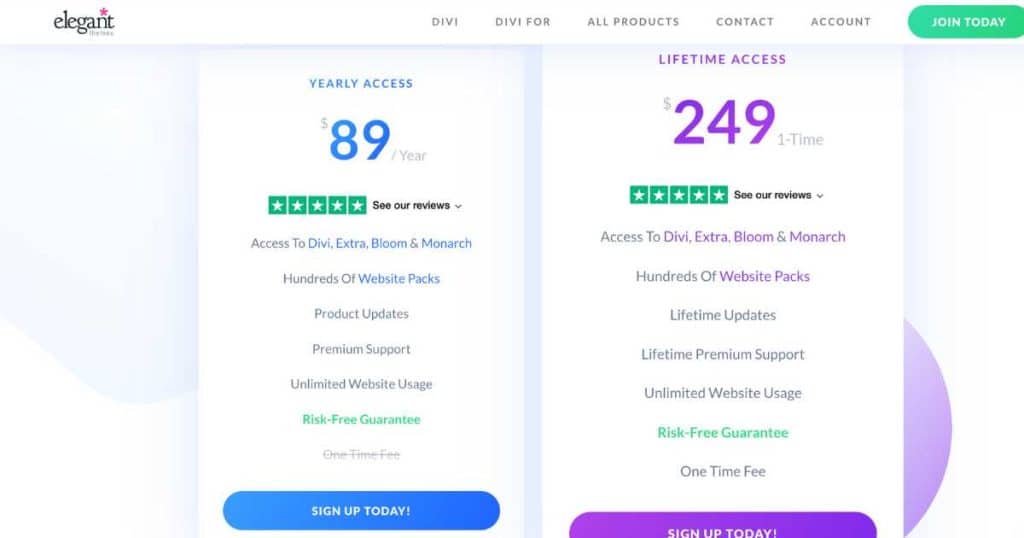 Divi offers just two simple pricing plans:
Yearly Access: ($89 annually).
Lifetime Access: ($249 one-time payment!)
Plus, you can try Divi for free for 30 days (no matter what plan you choose).
As you can see, the lifetime access plan over time is much cheaper than paying yearly.
At first glance, Divi is expensive, especially when compared with free WordPress themes.
But trust me – it's actually extremely affordable, considering how much is included!
Read more: Divi Theme Review 
What's Included in Divi?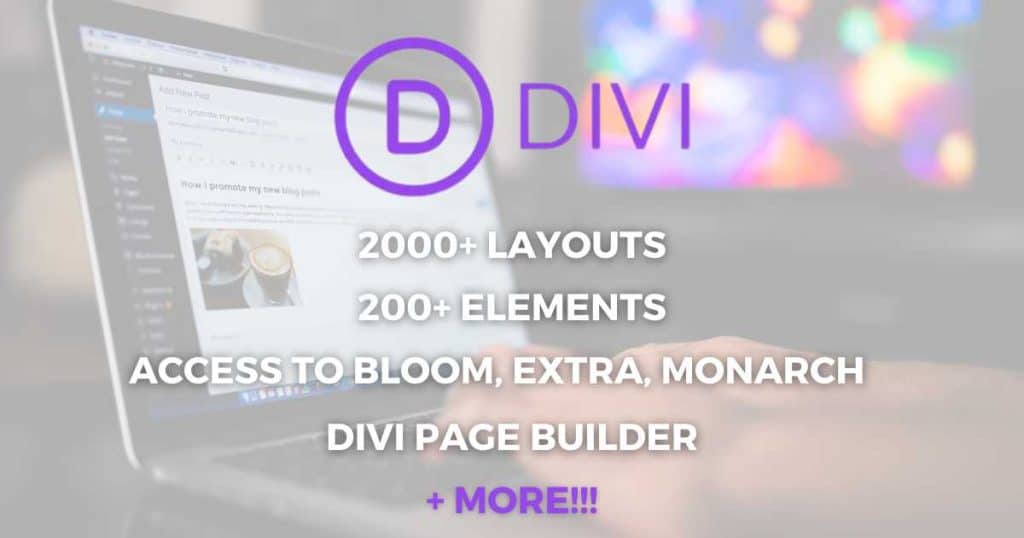 Divi is an Elegant Themes theme. And if you sign up for Divi, the good news is that you can use any other Elegant themes plugins and themes on unlimited websites!
Some of Divi's key features include:
2000+ layouts.
200+ elements.
eCommerce capabilities.
Integrations with all your favorite tools.
Landing pages.
No-code design options, and more.
Plus, you'll also be able to use the easy-to-use, visual Divi theme builder (page builder)!
That's right – with Divi, you can design your website exactly how you want. And the best part is that it's all done through the front end of your website!
You don't need to know a single ounce of code to create a limitless, functional, and beautiful WordPress website.
Read more: Divi vs Elementor
Divi Theme vs Divi Builder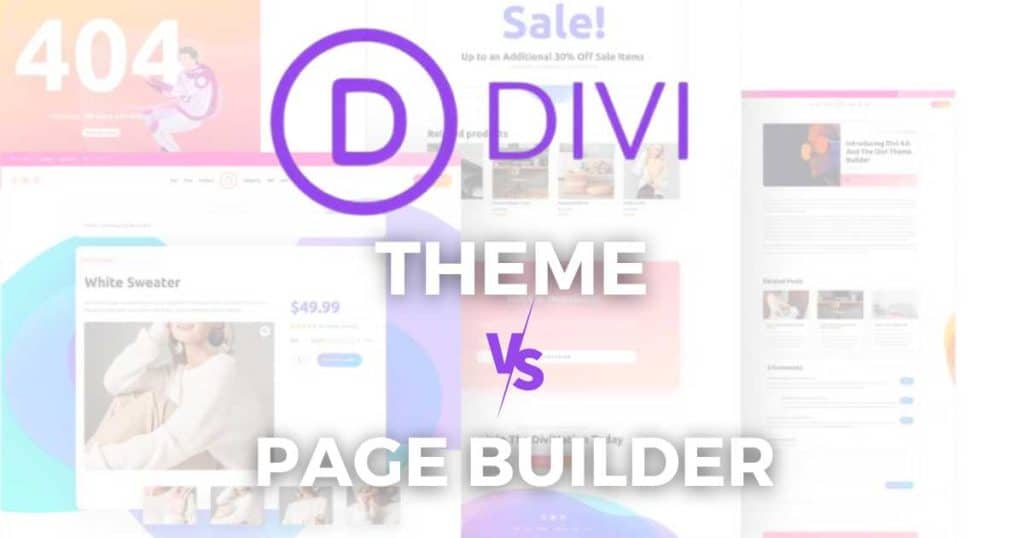 So with that said, what is the difference between the Divi Theme and the Divi Builder?
The Divi Theme is a downloadable template for your WordPress website.
This template will serve as the foundation for your website's layout, style, and appearance and gives you all the core elements required to build a fully-functional website.
The Divi theme builder (page builder) is found within the Divi theme and is where you can fully customize your website through the drag-and-drop editor.
My Final Thoughts
Divi is an incredible premium WordPress product that allows anyone to easily build a website.
As I said, you don't need to know any code to use Divi!
95% of my clients (mostly small businesses) use Divi.
So, if you're looking for an affordable premium WordPress theme, what are you waiting for?
Give Divi a go!