You've landed on this blog post for one reason. To find out – what is Divi?
If you're considering building a website through WordPress, you'll undoubtedly have heard of Divi.
But what is Divi?
Developed by Elegant Themes, Divi is one of the most popular, versatile, and easiest-to-use premium WordPress theme and website builders.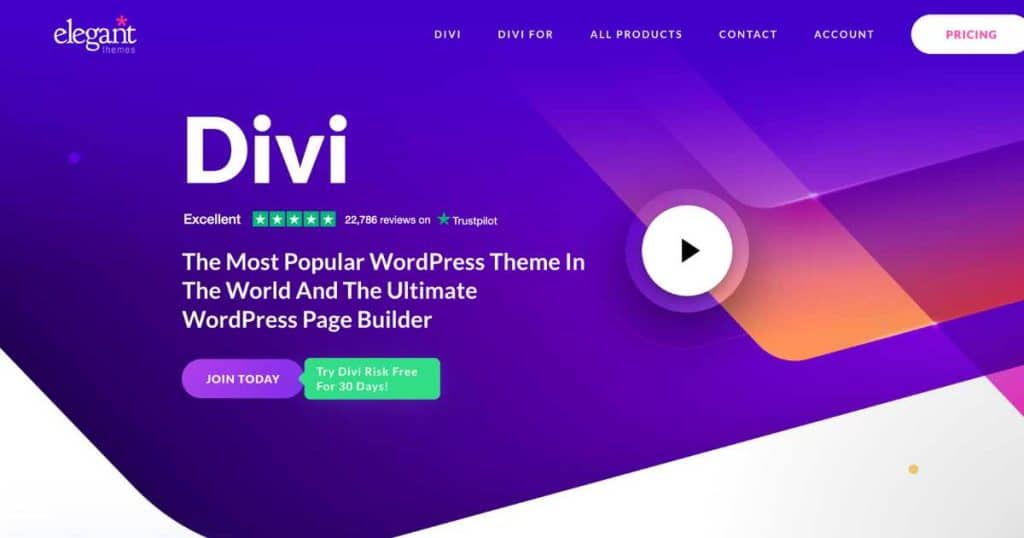 Divi is a top choice for many, combining dynamic features, advanced customization options, responsive website pages, and fast loading times on an easy-to-use interface.
With Divi, anyone can create a powerful and stunning website with minimal effort!
The best part? You don't have to know an ounce of code!
Divi Theme vs Divi Page Builder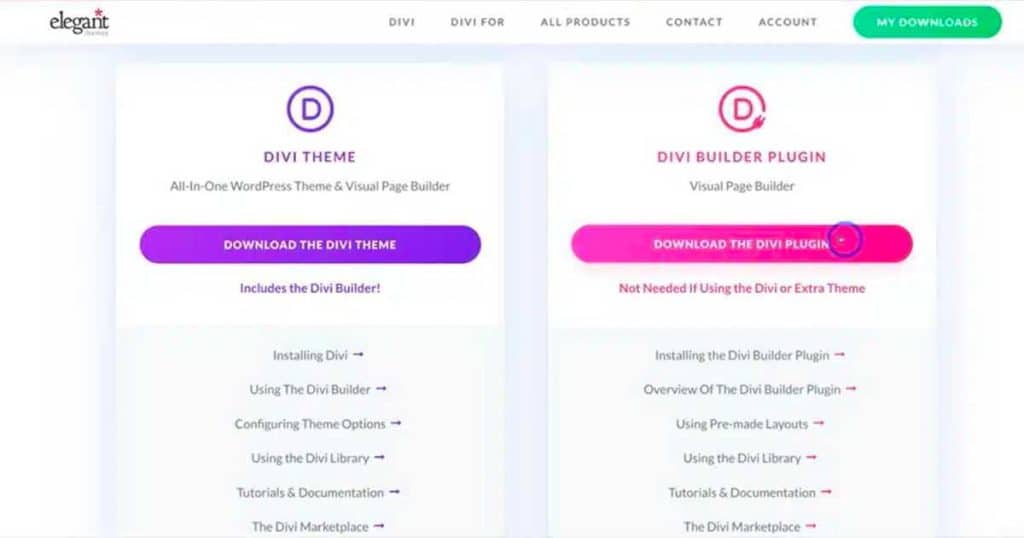 This is where many get confused. Is Divi a WordPress theme? Or a page builder?
It's both!
The Divi theme is a template you can download from WordPress to use as the structure of the appearance, style, and layout of your website.
Basically, the Divi theme provides you with all the core design elements you need to create a functional and polished website.
You'll find the Divi theme builder (page builder) within the Divi theme.
This is where you can fully personalize and edit your website content and layout (sections, columns, and elements) through the easy and visual drag-and-drop editing tool.
One of the things I love about the Divi page builder is that you can actually download the plugin to use in conjunction with many other WordPress themes!
Read more: Divi Theme vs Divi Page Builder.
Who is Divi for?
As mentioned earlier, Divi is a premium WordPress theme and page builder.
However, I always recommend Divi as an affordable premium option, even for small businesses.
In fact, 95% of my clients use Divi!
Therefore, I'd recommend Divi to all business types, including small to mid-size businesses, agencies, or freelancers with the budget to spend on a premium website.
Read more: Divi vs Elementor.
How much is Divi?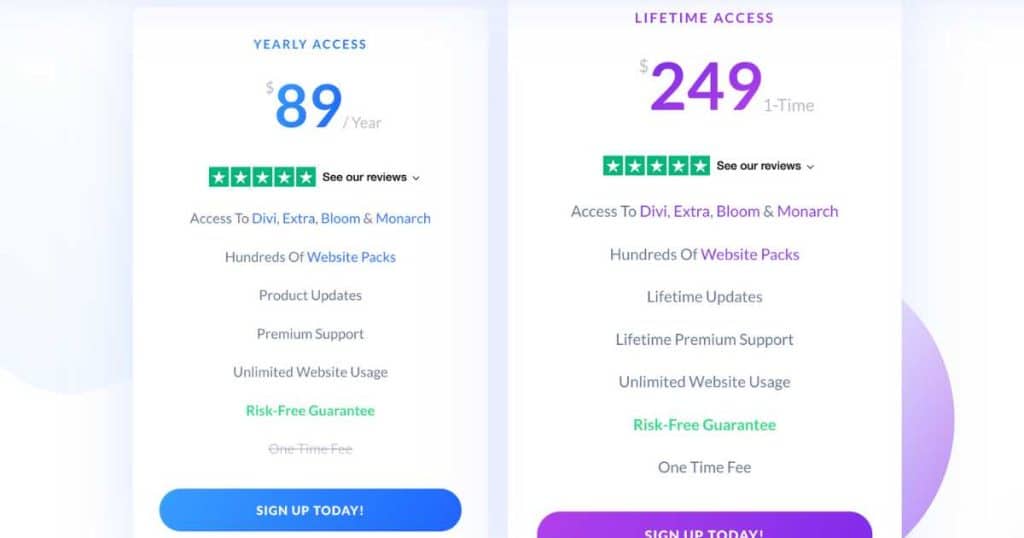 Divi keeps things simple with just two pricing plan options:
Yearly Access: $89 annually.
Lifetime Access: $249 (one-time payment!)
Both plans include access to all Elegant themes plugins and themes, including the Divi Builder on UNLIMITED websites. Plus, you can try Divi for free for 30 days!
Stews Final Thoughts
It's no secret that I love both the Divi theme and Divi Page builder.
I've seen firsthand how Divi can transform multiple brands' online presence and growth!
Therefore, I believe Divi is one of the best WordPress themes and builders out there.
So if you want to build your website with WordPress, give Divi a go – I promise you won't be disappointed.