Print on Demand is certainly a desirable choice for eCommerce businesses. But is Print on Demand worth it?
It's time to find out!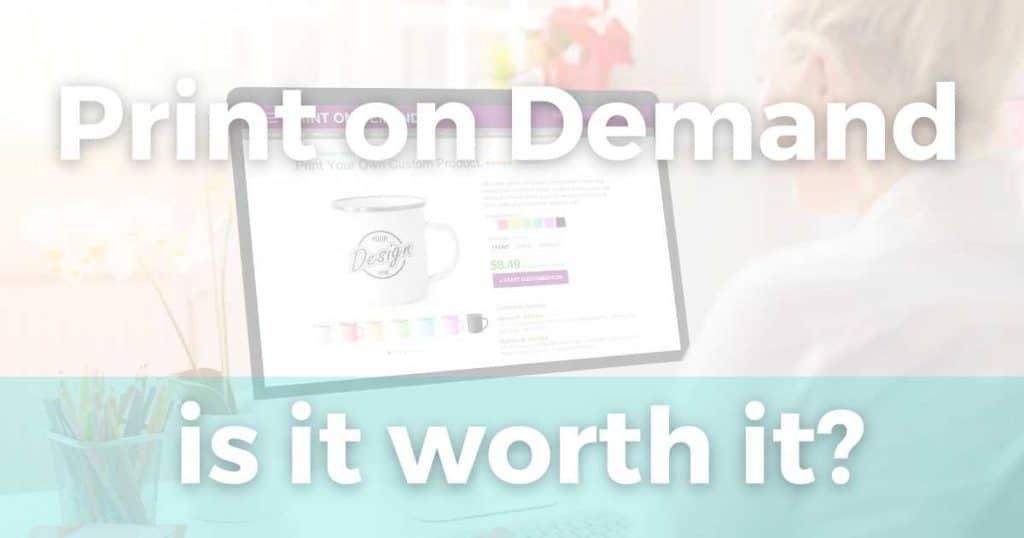 In my opinion, Print on Demand is a profitable, worthwhile, and affordable option for all businesses.
Why?
Think about how often you've encountered issues with inventory or third-party printing, shipping, or delivery providers.
Well, Print on Demand takes care of all that for you!
It's no wonder Print on Demand has become increasingly popular in recent years.
And with so many different types of Print on Demand services out there in 2023, you can be sure there's something for all eCommerce business types!
Whether you want to use Print on Demand for clothing, book publishing, home decor, stickers, jewelry, and more, there's something for everyone.
Read more: Print on Demand for Jewelry and Print on Demand for Stickers. 
What is Print on Demand?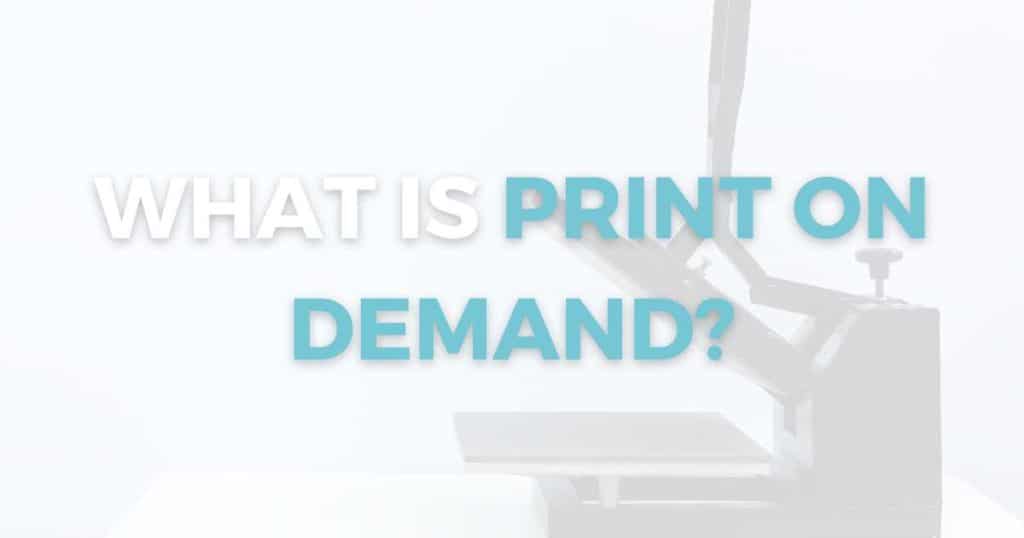 So with that said, what is Print on Demand, and how does it work?
Think of Print on Demand as a dropshipping service that takes care of all your production, inventory, printing, handling, and shipping processes for you.
All you have to do is create and add your designs to the products on your chosen Print on Demand service platform and then sell those products through your online store.
That's right; you can say goodbye to delivery delays, supplier issues, and inventory headaches!
Plus, Print on Demand platforms works with a network of providers worldwide, so you can get your products to your customers no matter where they are.
And the best part? They process and ship your products when the customer places an order, so you won't be left with a bunch of products that didn't sell.
Sounds pretty good to me! This is why I believe that Print on Demand is worth it.
Want to learn more about one of the best Print on Demand services? Check out my full Printify review here. 
How does Print on Demand work?
One of the reasons why I love Print on Demand is because it truly is so simple!
Here's a quick rundown on how it all works:
Select and sign up for a Print on Demand provider that offers the products you're selling.
Design and upload your design onto the white-label product you want to sell.
Connect your product to your online store.
Sit back, relax, and let your Print on Demand provider handle the rest!
Read more: Print on Demand for your Etsy store
Is Print on Demand Free?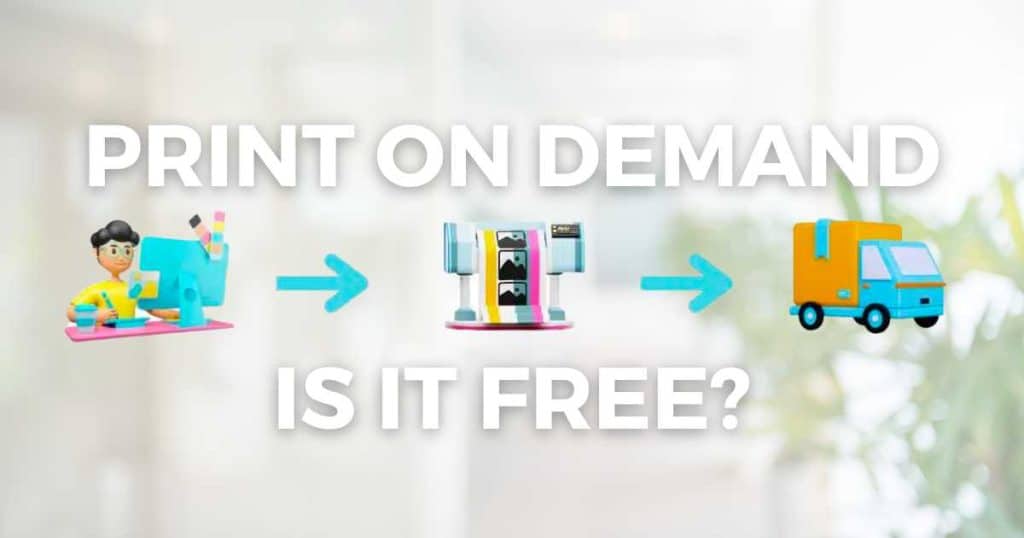 As I said, there are so many Print on Demand services available, each with their own costs.
Popular Print on Demand platforms like Printify and Printful offers a free plan.
This means all you have to pay for is the cost of your product (when it sells)!
In my opinion, this is another reason why I believe Print on Demand is worth it. There are no hidden fees or upfront costs.
So if you don't sell anything, you don't lose any money. What have you got to lose?
Stews Final Thoughts
If you've been sitting on the fence about using a Print on Demand service for your eCommerce business, I hope I've convinced you that yes…Print on Demand is worth it!
Print on Demand services are a no-brainer for entrepreneurs wanting to create a new eCommerce brand or creatives looking for a platform to sell their designs online.
So, are you ready to start making a passive income online with Print on Demand?