Monday.com is a popular leading online platform used by businesses globally. But what does Monday.com actually do?
It's hard to miss Monday.com's powerful (and slightly annoying!) ads online.
Although these ads are everywhere, many need clarification on what Monday.com does and what you can use it for.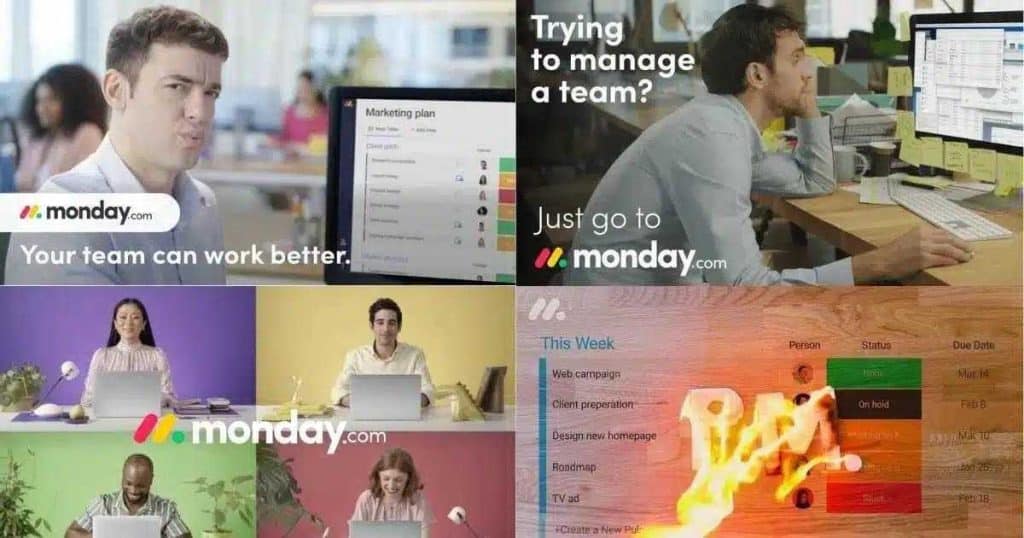 It's difficult to encapsulate what Monday.com does because, well, it can sort of do anything you want it to.
Monday.com advertises itself as a total work operating system (Work OS). So what does that actually mean?
In a nutshell, Monday.com provides you with a highly-customizable online platform to help you improve and manage the operational efficiency within your team.
Most people will use Monday.com as a fully functional project management and CRM software.
With Monday.com, you can be sure to transform and manage your operations, boost efficiency, and drive results!
Read more about work management platforms in my Monday.com vs SmartSuite article. 
What is Monday.com?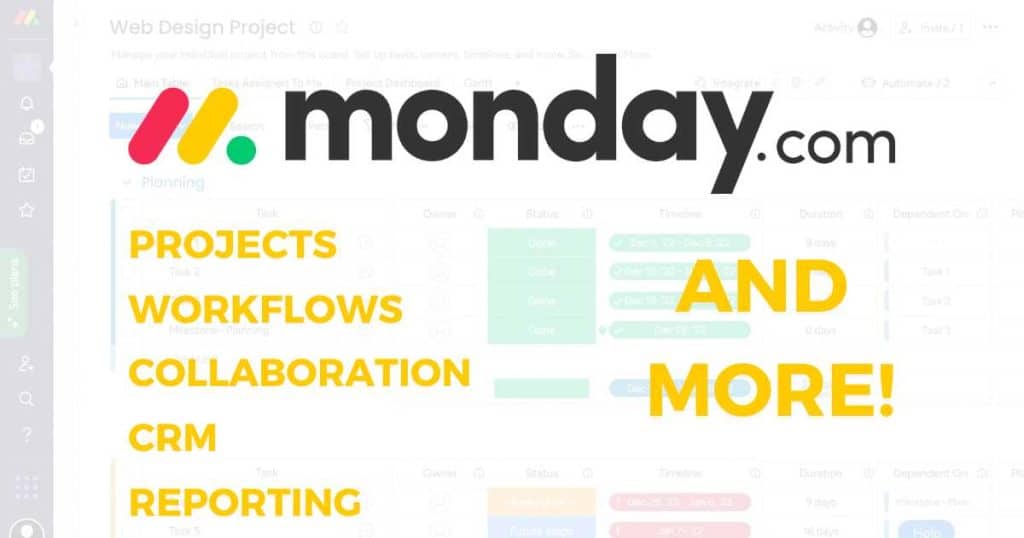 There are three primary functions within Monday.com:
Tracking projects and workflows.
Gathering and reporting data.
Facilitating team communication.
You'll find a range of intuitive and dynamic features within Monday.
These include task management, file sharing, progress tracking, and contact and lead management (just to name a few).
Monday.com helps you streamline your workflows, increase productivity, and enhance communication within your team – all on one on easy to use platform!
What is Monday.com known for?
Monday.com is, without a doubt, the easiest to use and most versatile work and project management out there.
With its visually appealing interface, shallow learning curve, and seamless internal and external integration capabilities, it's no wonder why so many people love and use Monday.com!
Their customizable boards and automation capabilities mean you can tailor your workflows to your specific needs.
In my opinion, Monday.com is the perfect solution for all teams after a dynamic, flexible, and scalable total work management system.
Read more: Monday.com Project Automation Tutorial
Is Monday.com free?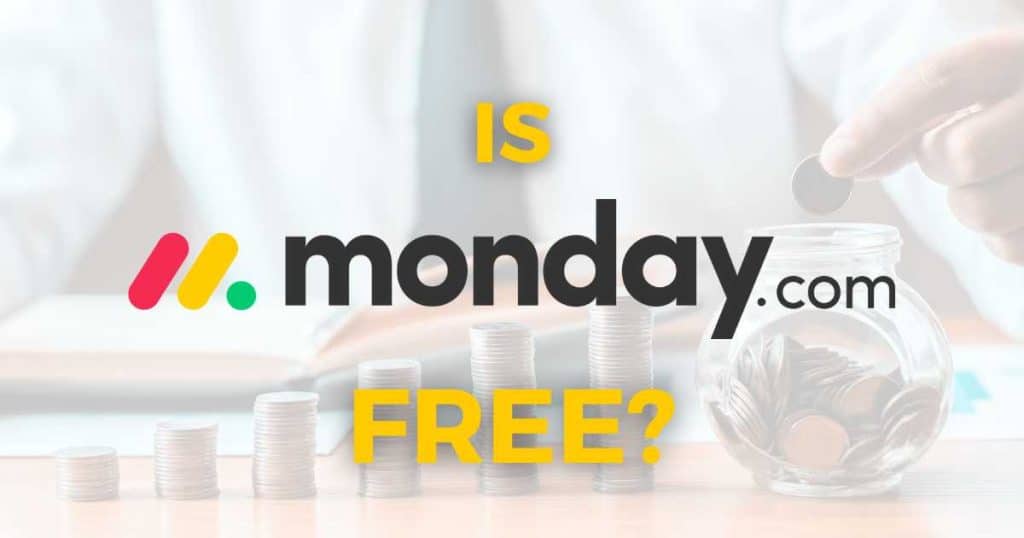 Yes! Monday.com's free forever plan includes all the basics for individuals or small teams to keep track of their work efficiently.
And once your team outgrows the free plan, there are four paid plan options.
Plus, they offer a 14-day trial for their 'Pro' plan!
Stews Final Thoughts
Monday.com can, basically, do what you want it to do! And that's why I love and promote it quite regularly.
As a total work operational platform, it takes care of almost every operational aspect of any business.
If you haven't given Monday.com a go and require a platform to help you organize and manage your business, what are you waiting for?
Give Monday.com a go today!