Ready to find out everything there is to know about Google Sites Themes?
If you've landed on this article, I'm sure you already know that Google Sites is the perfect website-building tool for small businesses after an affordable, basic website.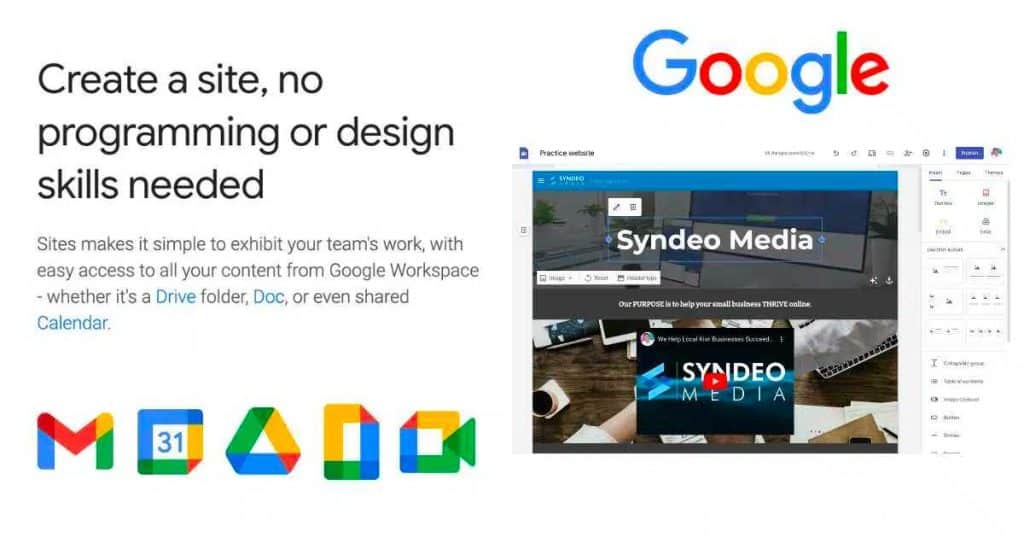 When building your website, it's important to make sure the look and feel of your website align with your brand and are cohesive and consistent throughout your entire site.
But don't worry! There's a simple way you can do this!
Introducing…Google Sites Themes.
Want to learn more about Google Sites? Check out my ultimate Google Sites guide here. 
What Are Google Sites Themes?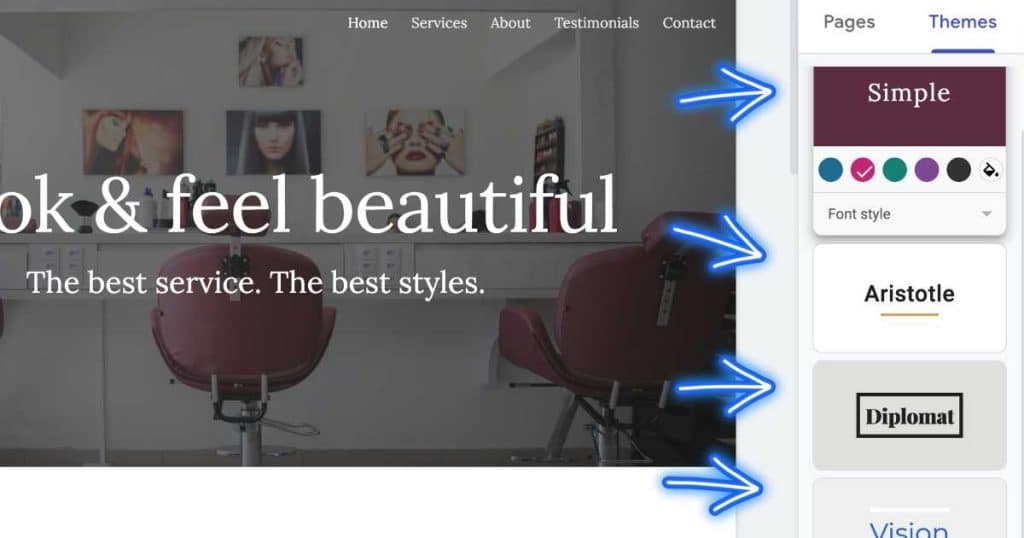 Google Sites currently offers six themes (October 2023).
A theme consists of the primary colors and typography for your entire website. And the main difference between the six themes is the fonts and colors.
Simply click to modify the text and colors on your theme (no coding knowledge required), and….voila!
You've now changed the whole look and feel of your website!
Although Google Sites themes are quite basic compared with other website builder tools, they're all modern, professional, and mobile-responsive.
Plus, you can create your own custom theme or import a theme from Google Drive.
Additionally, Google Sites offers a range of Google Sites Templates.
Make sure you take a look at those or download my Google Sites online store or service-based business to kickstart your Google Sites site!
How To Select A Google Sites Theme?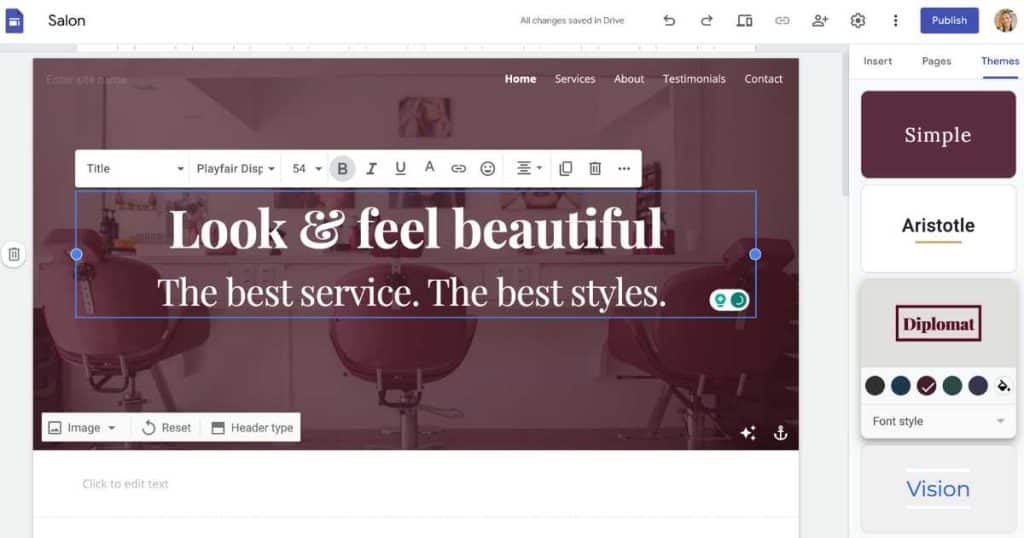 Follow the simple steps below to select a Google Sites Theme of your choice:
Login to your Google Sites account and access the Google Sites editor.
Click the 'Theme' tab on the right-hand sidebar.
Browse through all available themes.
Hover over each theme to see if you like the look of it.
Select the theme you want to choose.
Customize the header image, font styles, and page layouts as needed.
Preview your site with your chosen theme.
Save and publish your changes to make the selected theme live on your Google Sites website!
Read more: Google Sites vs Google Business Profile. 
Are Google Sites Themes Free?
Yes! All six themes available within Google Sites are completely free.
In fact, Google Sites is a completely free website builder (found within your Google Workspace account).
Read more: Is Google Sites Free? 
My Final Thoughts
And that is everything there is to know about Google Sites Themes!
If you're looking for a simple, affordable, and basic website for your local or small business, you should definitely give Google Sites a go.
Thanks to the super easy content editor, seamless integration capabilities with Google Apps, and professional templates and themes, beginners with no experience can create a fully functional website!
Do you like the simplistic themes Google Sites offers?
Let me know what you think below.