Are you wondering if Google Sites is free?
The answer is simple: Yes, Google Sites is absolutely free!
If you're a small business owner or just looking to build a personal website, look no further than Google Sites.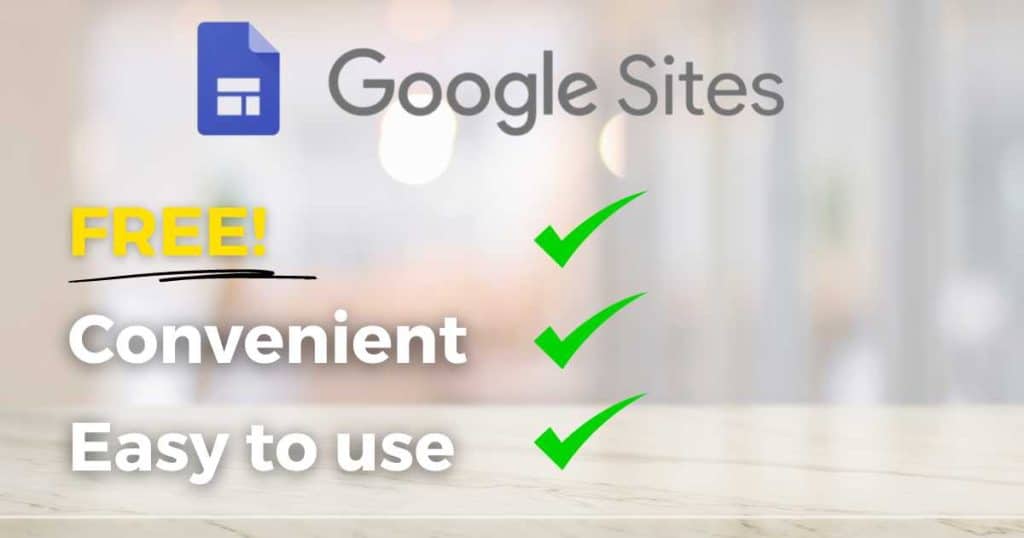 It's time to wave goodbye to messy third-party installations and complicated coding languages and welcome Google Sites into your life with open arms!
Google Sites is undoubtedly one of the easiest, most trustworthy, and most affordable website builders out there.
So, what exactly is Google Sites, and how is it completely free?
Read my comprehensive Google Sites Tips & Hacks Article Here. 
What is Google Sites? How Does It Work?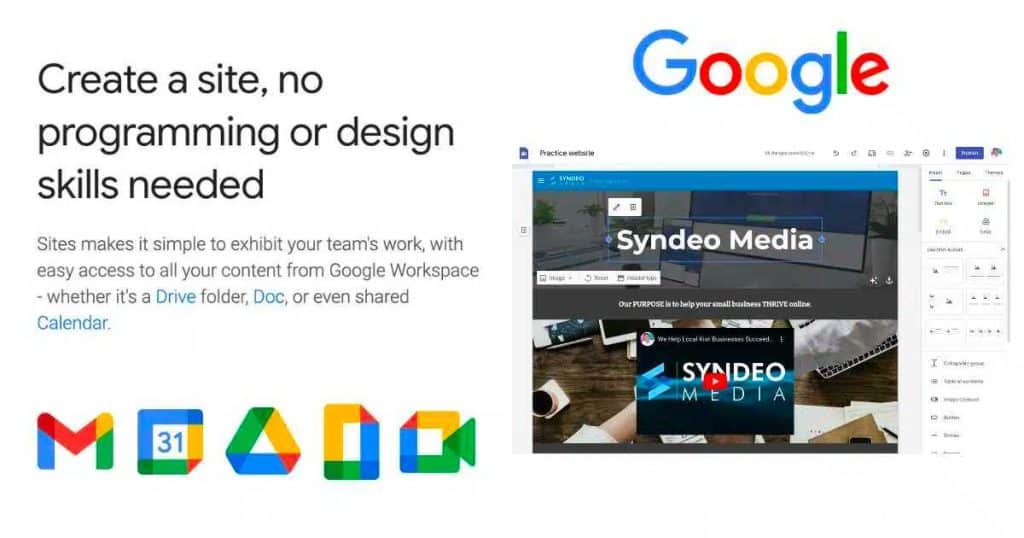 Powered by the empire that is Google, Google Sites is an entirely free and user-friendly website builder that you can find right within your Google Workspace account.
That's right, you can create a no-code website on the same platform that you use for your favorite productivity and communication apps like Gmail, Google Docs, Sheets, and Slides.
And better yet, whether you use the free or paid version of Google Workspace, you can take advantage of this powerful tool to create your website effortlessly!
How To Build a Website With Google Sites?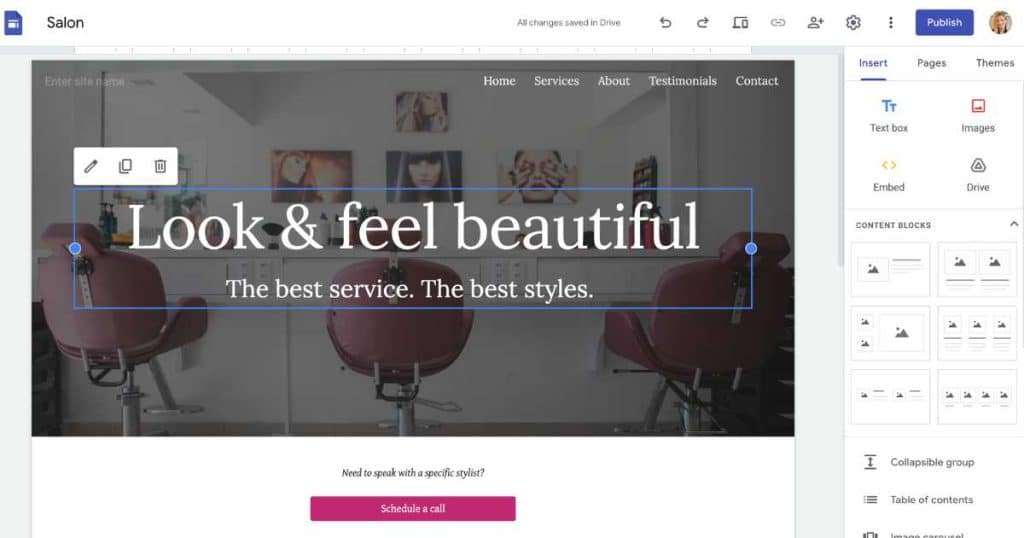 Building and setting up your Google Sites website just takes a few minutes. Simply:
Sign in to your Google account or Google Workspace.
Create a new site (either from a template or from scratch).
Customize your site by adding text, images, and other elements.
Organize your site's structure and navigation.
Publish your site and show it to the world!
You can choose from one of the premade Google Sites Templates, create or own, or choose from one of my very own online store and service-based business templates to customize.
Want to know specifics? Make sure to check out my step-by-step guide on how to build your own website from scratch with Google Sites below.
Is Google Sites The Best Option For You?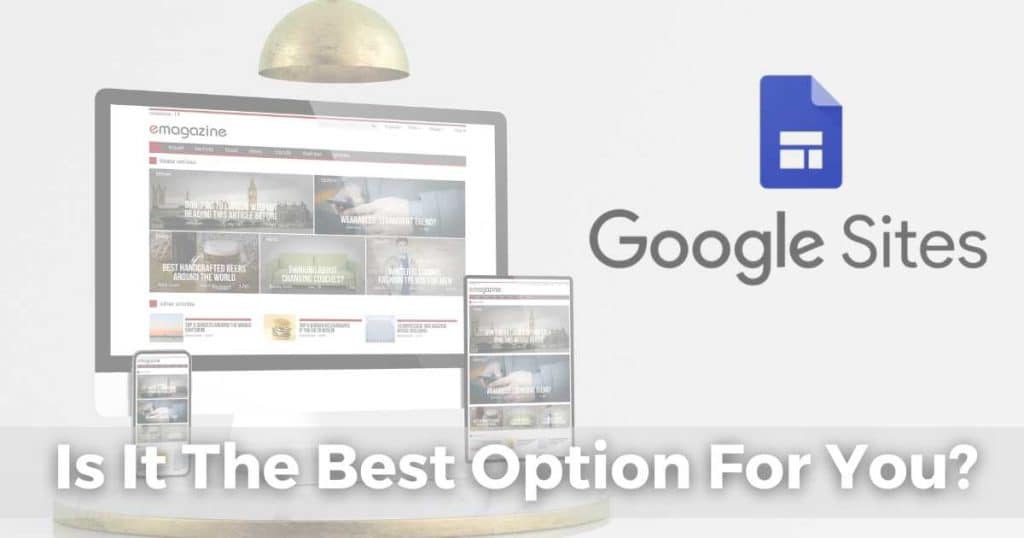 Google Sites tends to have a reputation for being quite limited. And in all honestly…it is (compared with some other incredible website builders out there)
For example, website templates, themes, and page-building elements are somewhat constrained compared to other platforms.
Additionally, your website's features primarily depend on other Google Apps.
Functionalities such as selling products, adding forms, or incorporating dynamic buttons may require third-party tools.
But despite the somewhat accurate reputation, the good news is that it is possible to create a fully-funtional website with Google Sites.
If you're looking for a simple, standalone landing page to promote something like collecting contact information, Google Sites is an excellent choice.
I'd recommend Google Sites for local businesses after basic needs, such as a cafe or landscaping company.
And if your local business already uses Google Business Profile, Google Sites is the perfect accompaniment!
Read more: Google Business Profile vs Google Sites. 
My Final Thoughts
And there you go!
Ultimately, Google Sites is an awesome free website builder option for small local businesses already using Google Workspace and Google Business Profile.
Google Sites is a basic website builder with limited features and design options.
However, it's a convenient, simple, and budget-friendly way to establish an online web presence.
So, what are you waiting for? The power to build your own website is right at your fingertips!