Okay, so you've just started using Monday.com for project management. But now you're wondering – how to track time in Monday.com?
With remote work growing rapidly in 2023, it's harder for business owners to track what their team is working on and how long it's taking them to complete tasks.
Time tracking is essential to help measure productivity, improve time estimates, and manage resources efficiently within your business.
After all, time is money, right?
The good news is that you can track precisely that by simply adding the time-tracking column to your relevant Monday.com board!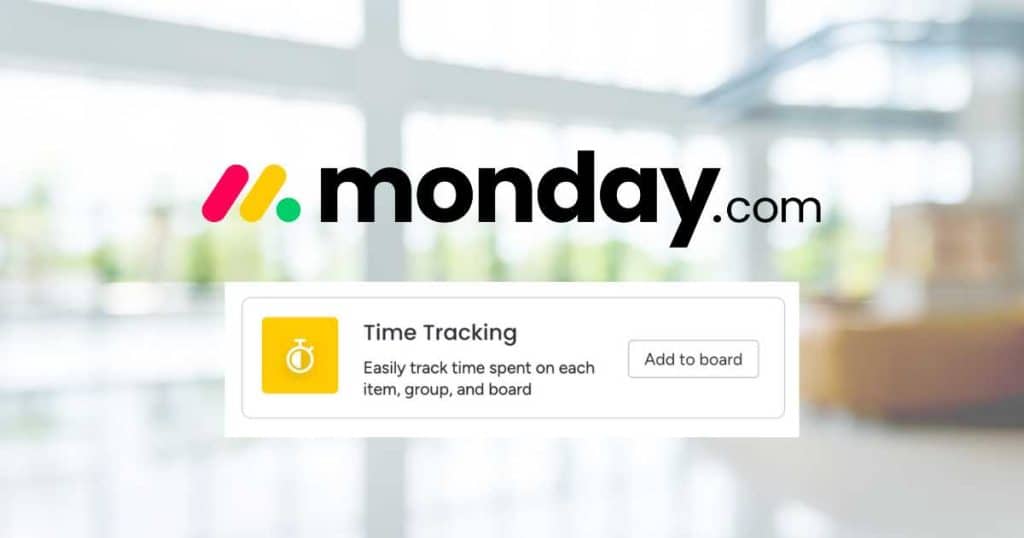 Yup – you read correctly! Say goodbye to messy third-party time-tracking integrations!
And with that said, let's find out how to track time in Monday.com.
Note: Time tracking within Monday.com is only available on Pro and Enterprise plans.
Read more: Monday.com Project Management Review. 
How to Add Time Tracking to Monday.com?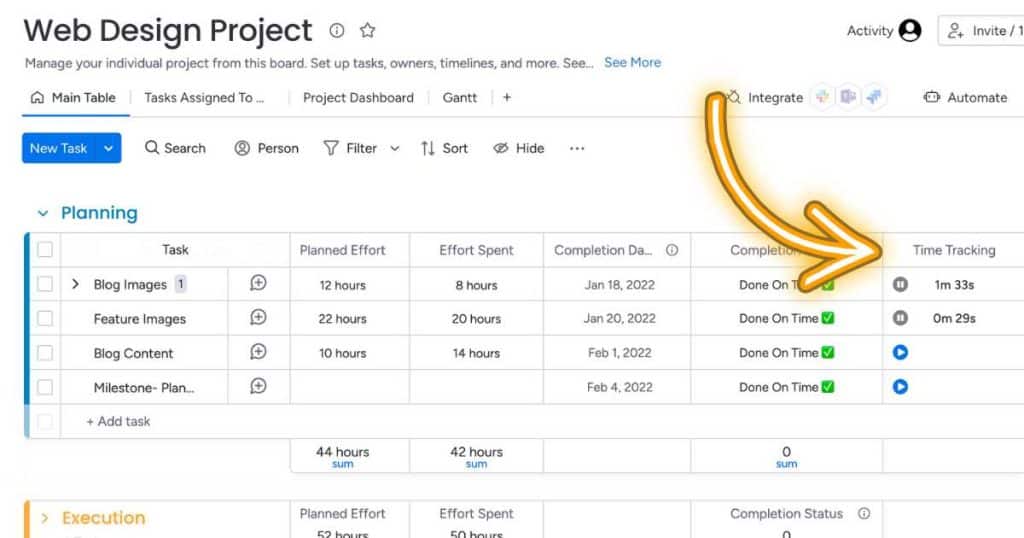 Time tracking within Monday.com only takes a few clicks.
Follow the steps below to find out how:
Click the '+' Add column on the right-hand side of your board.
Select 'more columns.'
Type 'Time tracking' into the search bar.
Click 'Add to board' on the time tracking power-up.
And there you go! You've now added the time-tracking column to your selected board.
Read more: How to Use Monday.com Automations. 
How to Use The Time Tracking Feature in Monday.com?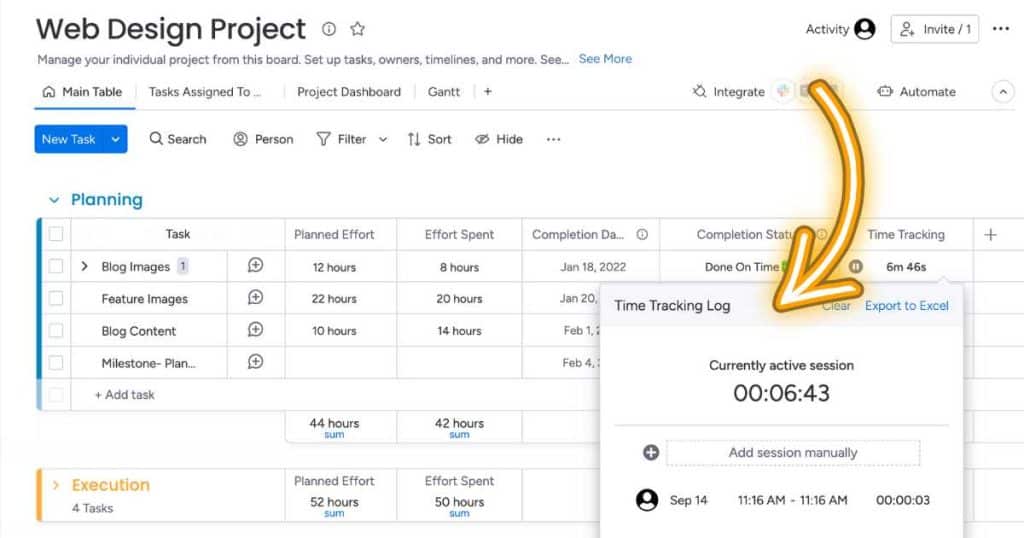 Tracking time in Monday.com is as easy as playing and pausing a television show.
When you start your task, simply press the play button on the corresponding cell.
Press the pause button if you take a break or when you finish the task.
Additionally, you can add a session manually by:
Clicking on the cell.
Pressing 'Add session manually.'
Adding the time it took to complete that task.
Next, you can view the time-tracking history for that specific task by clicking on the cell.
And it's as easy as that!
Plus, did you know you can add the time tracking column for sub-tasks following the exact same process as above?
You can also do more advanced things with the time-tracking column, like exporting to Excel and tracking the total time of all your tasks. Click here to find out more.
Plus, did you know you can use the Formula Column to multiply hourly rates by the time spent for billing purposes?
Read more: How to Create a Team in Monday.com? 
My Final Thoughts
Time tracking is imperative for transparency, productivity, and accuracy.
But the key with time tracking software is to keep it simple. Basically, if it's too difficult to follow, people won't bother to use it.
It's no secret that Monday.com is easy to use, and their time tracking function is no different!
All users need to do is press one button to start or stop their task – Simple? Yes! But effective? Definitely.
The only downside is that free and basic plan members can't use time tracking within Monday.com.
So, give time tracking within Monday.com a go, and let me know what you think!