Do you want to learn how to create a team in Monday.com?
One of the things I love about Monday.com is how easy it is for you to communicate and collaborate with your teammates.
And if you're a small or medium-sized business, you'll understand just how important this is!
After all, communication is key – right?
So, how do you create a team in Monday.com?
How to create a team in Monday.com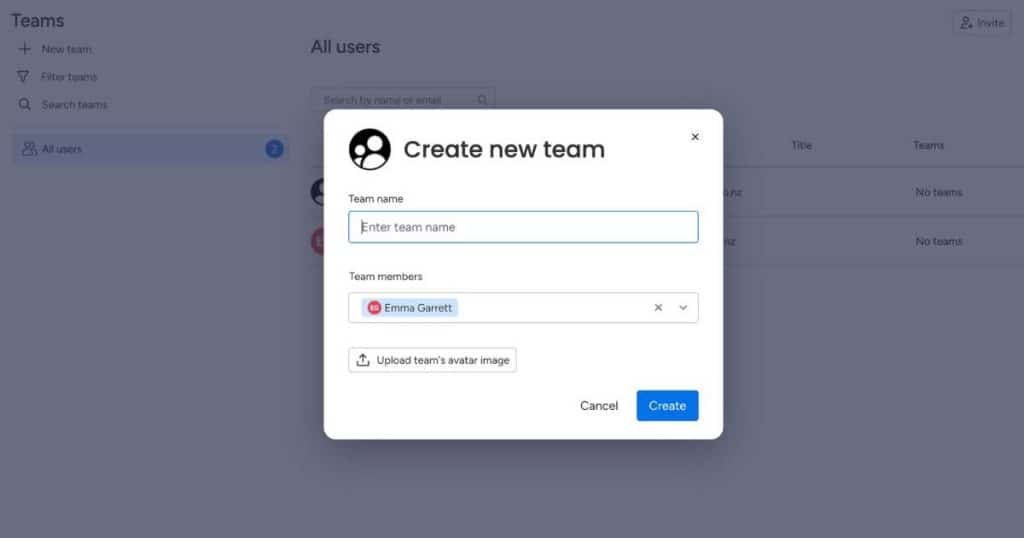 Sign in to your Monday.com account.
Select your profile photo in the upper right-hand corner.
Click 'Teams.'
Select '+ New team.'
Choose a team name.
Select your team members from the drop-down menu.
Click 'Create.'
And that's it! It's that easy to create a team within your Monday.com workspace.
Read more: Monday.com for Project Management and Monday.com for CRM
What is a Monday.com Team?
A Monday.com team is a group of people within an organization that needs to work together to achieve a common goal.
This could be a particular department, cross-functional department, or specific project.
Or, you could create a team of leaders within your business that works across multiple departments.
The best part? Teams within Monday are totally flexible – meaning you can create whatever type of team you want that works for your business!
Read more: Monday.com vs ClickUp
Why create teams?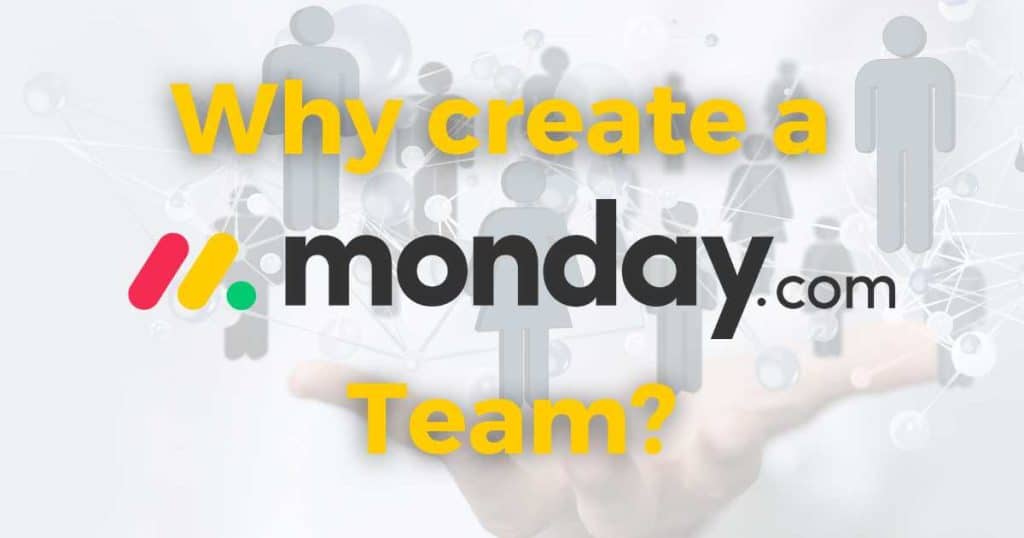 Teams are imperative for increasing productivity within your business.
Within your team, you can notify, update, assign tasks, and chat with each other in real time.
Plus, you can share private or shareable boards with team members, meaning you can securely share information with the right people at the right time!
And if you opt for the 'Enterprise' plan, you can even create sub-teams within your team. 
Can you create a team on the 'Free Forever' plan?
You absolutely can create a team on Monday's 'Free Forever' plan! However, you can only have up to 2 team members.
If you require a larger team, you'll need to upgrade to one of the paid plans.
Read more: Is monday.com Free
Our Final Thoughts
It's no secret that I love and rave about Monday.com.
They truly are a one-stop shop for all your project and CRM requirements!
And as you can see, learning how to create a team in Monday is the best way to communicate efficiently and effectively with your colleagues.
So, start communicating with your team today!
Want to know more about Monday.com? Check out my full range of articles here.