If you're considering using Semrush, I'm sure you want to know – how much does Semrush cost?
Semrush is a premium online marketing tool that helps your business rank higher on search engines like Google.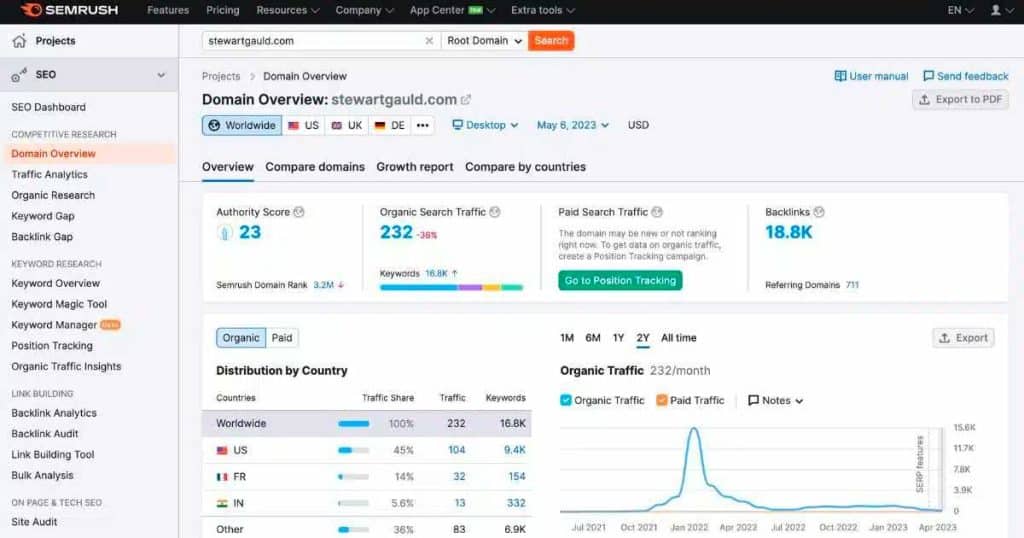 Sounds amazing, right?
Don't get me wrong, it is! But with a premium tool comes a premium price tag attached.
So, how much does Semrush cost?
How much does Semrush cost?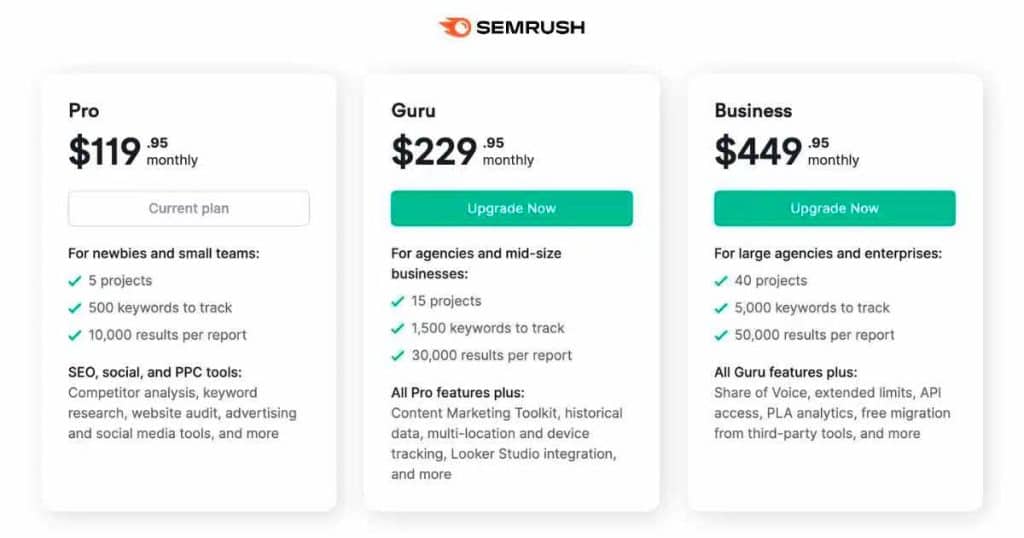 There are three main Semrush plans:
Pro plan ($119.95 per month).
Guru plan ($229.95 per month).
Business plan ($449.95 per month).
All plans are recurring subscriptions, meaning they renew on the same calendar day each month.
You can pay for your plan monthly, but if you pay annually, you'll receive up to 17% off!
Check out my Google Keyword Planner guide if you're after a free keyword research tool! 
What Semrush plan is for me?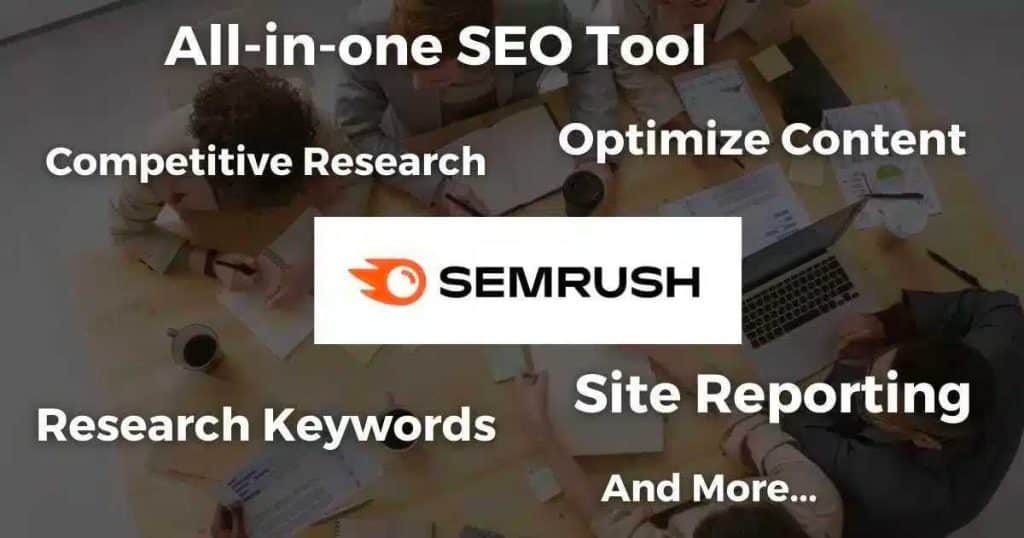 If you're a small team or new to online marketing and SEO, I'd suggest going with the 'Pro' plan.
You still get a lot of bang for your buck with this plan, including 500 keywords, five projects, and features such as:
Competitor Analysis.
Keyword research.
Website Audit.
Advertising / social media tools and more.
I personally use this plan and find it has everything I need!
If you're an agency or larger business and require features and tools, I'd suggest opting for one of the two higher plans, depending on your business needs.
Some of these features include:
More keywords
More projects.
Multi-location tracking.
Historical data.
API access and more.
Read more: How to do Keyword Research 
Semrush Coupon Code and Trial Period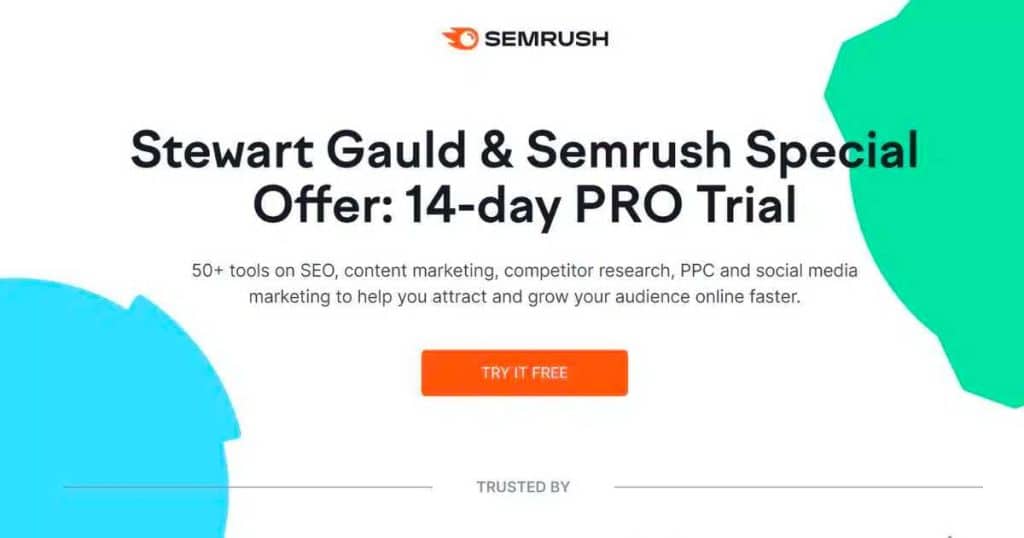 Semrush doesn't have a free plan. However, they offer a no-obligation 7-day trial.
What's more, you can actually extend that trial period to a total of 14 days!
That's right; you can access everything Semrush has to offer with a unique coupon code.
The link above is an affiliate link, which means we'll get a commission if you upgrade to a paid plan (with no extra cost to you!) through this link after your trial period ends.
My Final Thoughts
So with all that said, I know Semrush can be an expensive tool, especially for small businesses. However, trust me when I say it's worth it!
I use Semrush daily for keyword research, content optimization, reporting, and competitive research.
So if you're serious about driving and ranking higher on Google, get started with Semrush!