If you've landed on this page, I'm sure you're wondering – Is Asana a CRM?
The short answer? No! Asana isn't a CRM.
So, if Asana isn't a CRM, what actually is it? And who should be using it? If you're asking yourself these questions, you're not alone! But don't worry, that's where I step in.
Let's jump in and find out exactly what Asana is.
What is Asana?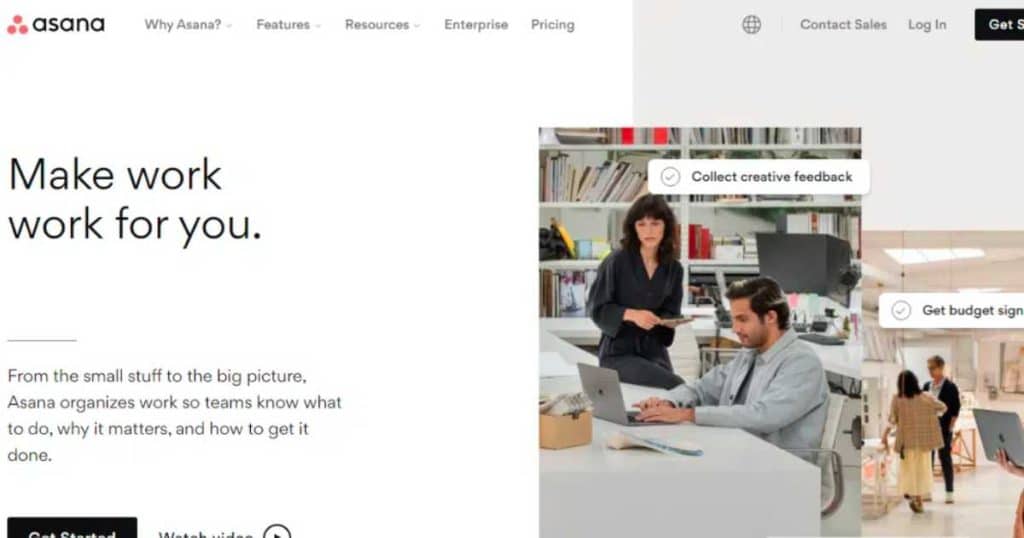 At its core, Asana is a basic task and project management software.
Asana aims to help your team seamlessly track your work progress, assign tasks, monitor deadlines and collaborate with your team on one easy-to-use platform.
Can you use Asana as a CRM?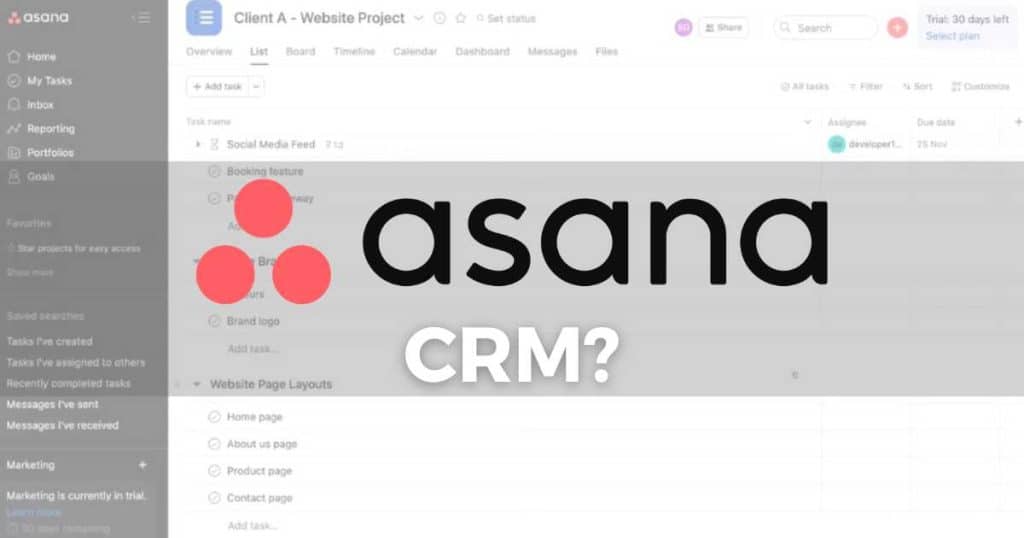 Although Asana is not primarily used as a CRM (customer relationship management) tool, they provide some CRM-like features.
It's no wonder that people get confused, right?
Some of these features include:
Attaching customer information to tasks.
Tracking customer communication.
Adding custom fields to records.
Asana is a great choice if you want to manage your customers within your project management workflow.
In saying that, I wouldn't recommend using Asana as a total CRM platform but rather as a total task or project management tool.
Learn more about My Top 7 Project Management tools for small businesses.
Asana also has excellent integration capabilities (including many of your favorite CRM platforms).
Having a dedicated CRM software can be an absolute game-changer for your business.
If you don't currently use a CRM, make sure you check out my Top 7 Best CRM Software article here.
Who is Asana best for?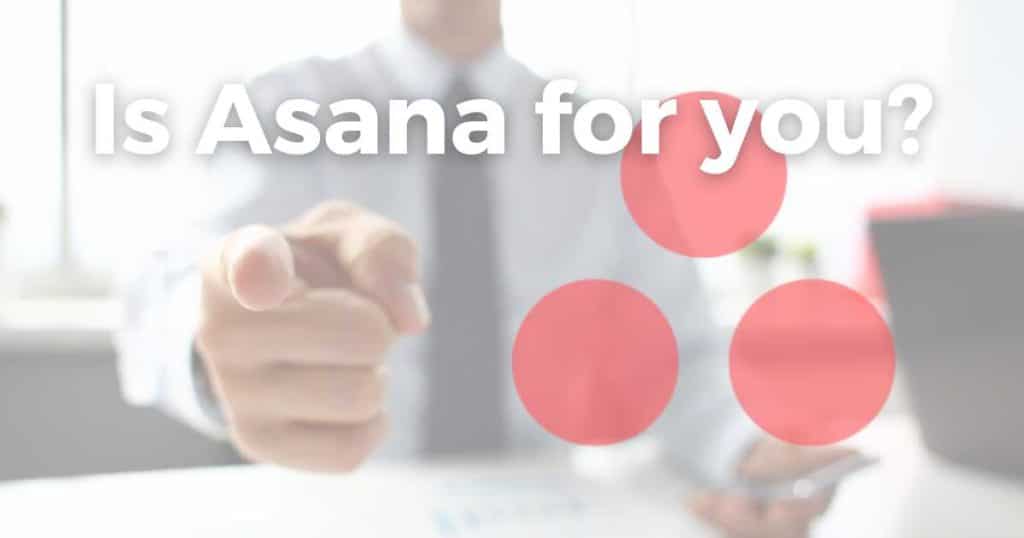 Asana certainly doesn't come with all the bells and whistles other leading project management platforms provide.
But in my opinion, that's what makes Asana the perfect choice for small teams!
Asana's free plan is simply unmatched in the market, offering unlimited:
Projects.
Tasks.
Activity logs.
Comments.
Storage.
So if you're a small team after a user-friendly, basic yet effective task or project management software, I believe Asana is your best choice!
Check out the below tutorial on Asana vs Monday.com to find out the best project management software for your team.
Stews Final Thoughts
We've established that Asana isn't a CRM but an incredible fundamental task and project management tool.
I believe every business type and size should use a good project management software to help with planning, organizing, and streamlining projects and tasks.
Asana is certainly an excellent choice!
Plus, you should invest in a CRM to help manage your contacts, leads, and customers.
If you haven't already, make sure you check out my dedicated CRM article, as I mentioned above.
Thanks for reading!