What is SEMrush?
Are you curious about what SEMrush is?
You've probably seen all the hype online surrounding SEMrush, and for good reason!
Essentially, SEMrush is an all-in-one digital marketing and SEO platform that helps you rank higher on Google.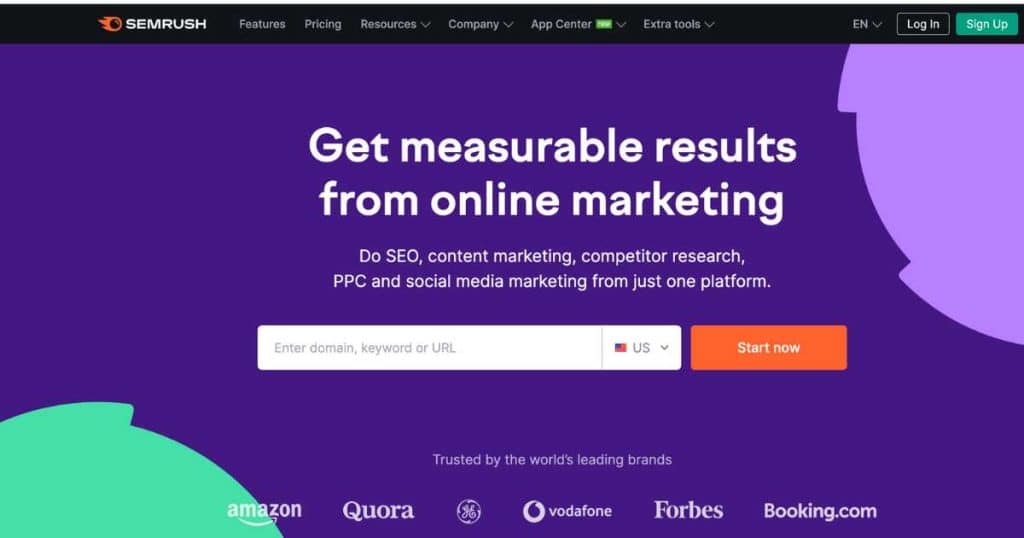 SEMrush's wide range of impressive tools helps you with keyword research, competitor analysis, website ranking position and audits, and more.
Okay, I know what you're thinking…that sounds like A LOT. But what does it actually mean?
SEMrush does so much, which can be confusing for beginners. But that's where I step in.
I love and personally use SEMrush all the time – so with that said, let's break down in simple terms the tools I use on SEMrush and what I specifically use them for.
Read my full SEMrush review here. 
How to use SEMrush? Video Guide
Check out the SEMrush tutorial video down below and learn how you can get started with SEMrush for free!
My Favorite SEMrush Tools: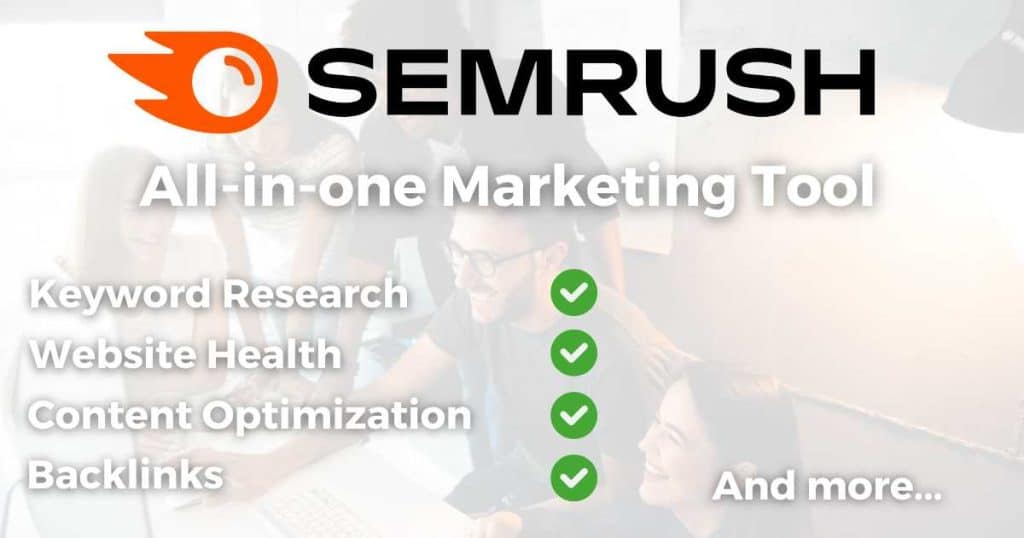 Keyword Magic Tool: This is what I use most commonly! I use this for in-depth keyword research. In other words, what keywords do I want to rank for?
Keyword Overview: Once I've selected my keywords, I use this tool to view more information about them. This includes any related keywords, traffic, and intention.
Keyword manager: I use this as a list to organize all selected keywords.
Position tracking: This tool lets me add and track the primary keywords my website currently ranks for. It's pretty handy for measuring and keeping track of my website rank position.
Domain Overview: Here, I look at my competitors' keywords, website pages, and more to see how well they're performing. Plus, it's also a good way to discover new keywords!
Backlinks: I use this tool to help find backlink opportunities.
Site Audit: This is where I measure my website health! The site audit is excellent at identifying any errors or issues I may have on my website.
I use all 7 tools weekly for both myself and my clients, and I can genuinely say that it's one of the best tools I currently use!
Should Beginners Use SEMrush?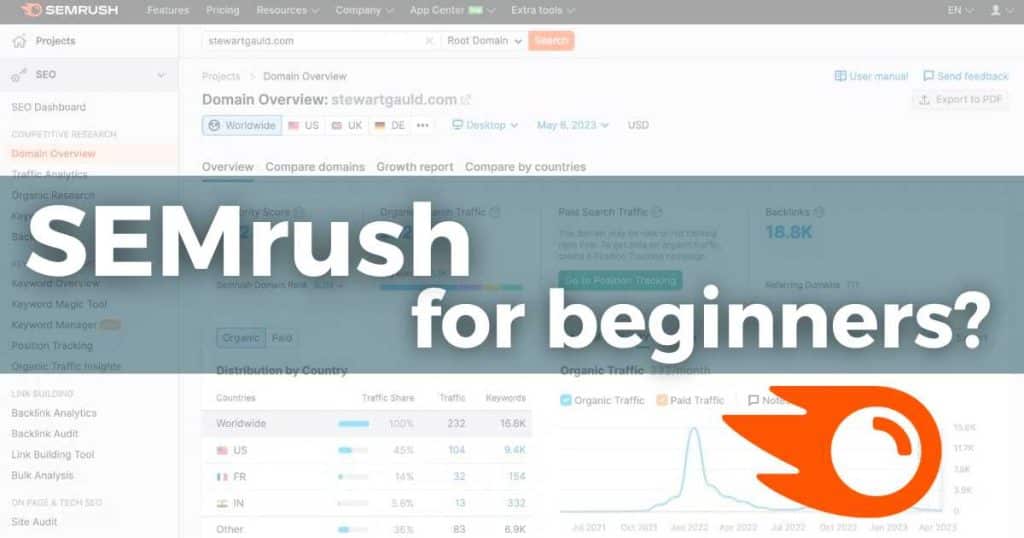 Absolutely! SEMrush is such a valuable tool for beginners in the world of digital marketing.
While it may initially seem overwhelming, SEMrush's range of user-friendly features and resources cater specifically to beginners.
Features like keyword research, competitor analysis, search engine ranking tracking, and website audits are so crucial, no matter how big or small your business is!
In other words, if you're online….you should use a tool like SEMrush.
Additionally, It has loads of educational content like webinars, blog articles, and video tutorials to help beginners who may still need to grasp some digital marketing concepts.
The only downside to SEMrush (in my opinion) for beginners is that it's not free.
For small businesses on a budget, spending $100-500 a month for any type of software is daunting. But trust me! It's worth it!
Read more about how much SEMrush costs here.
Plus, did you know you can extend the 7-day trial period to 14 days by using my special SEMrush coupon code? Find out more here. 
How to use SEMrush Backlinks? Video Guide
Check out the SEMrush Backlink tutorial down below and learn how you can find and capture backlinks using SEMrush.
My Final Thoughts
If you're serious about boosting your brand's online visibility, This is a must-try tool that is undoubtedly worth every penny!
However, if, by some chance, you find it doesn't meet your expectations (though I highly doubt it), rest assured that there are other SEMrush alternatives out there.
The true test lies in the impressive results this tool consistently delivers. So, have I managed to convince you to give SEMrush a shot?