Klaviyo vs MailChimp 2023: Email Marketing Pros, Cons & Differences
Are you ready to get started with email marketing but are feeling lost in the world of platforms?
This Klaviyo vs MailChimp review will stop you from searching all over the internet for answers!
We'll be diving into the nitty-gritty of both platforms to help you find the perfect fit for you and your small team.
So sit back, relax, and get ready to level up your email marketing game!
Email marketing is still one of the most effective ways to reach potential customers and grow your business, and despite what you may think, it's not just for big corporations.
Just think about it…how often do you check your emails each day?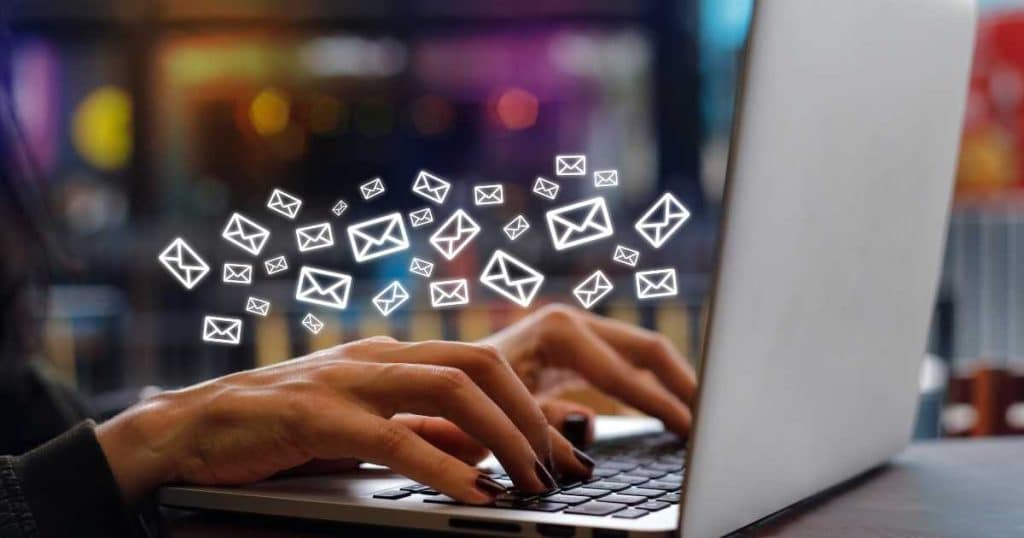 By building a targeted email list and regularly sending out engaging and informative content, you'll stay top-of-mind with your customers!
Email marketing is also the best way to build brand awareness and customer loyalty and increase traffic and sales to your website, which is essential in this competitive digital world.
The best part is there are so many affordable, easy-to-use email marketing software to dip your toes into.
With that said, we know what you're thinking…which one do you choose, Klaviyo or MailChimp?
Unfortunately, there is no one-size-fits-all regarding email marketing software, so we're here to help!
Klaviyo vs MailChimp review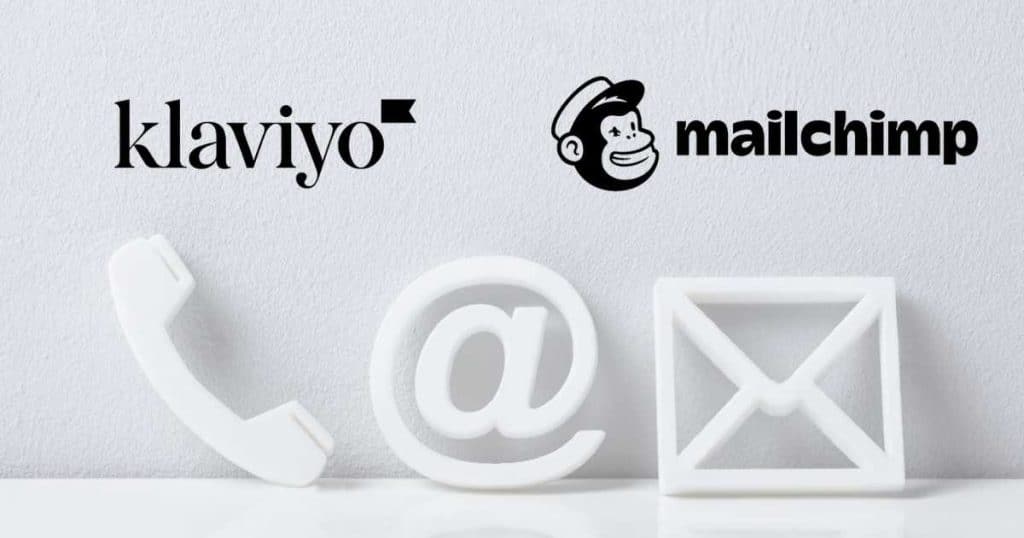 We'll do all the hard work for you and dive into two of our favorite leading email marketing software platforms, Klaviyo vs MailChimp.
Let's take a closer look at everything from pricing, differences, features, and the pros and cons of each platform so you can confidently choose the perfect platform for your needs.
So, grab your favorite snack, get comfy, and let's get started with this Klaviyo and MailChimp review.
What is MailChimp?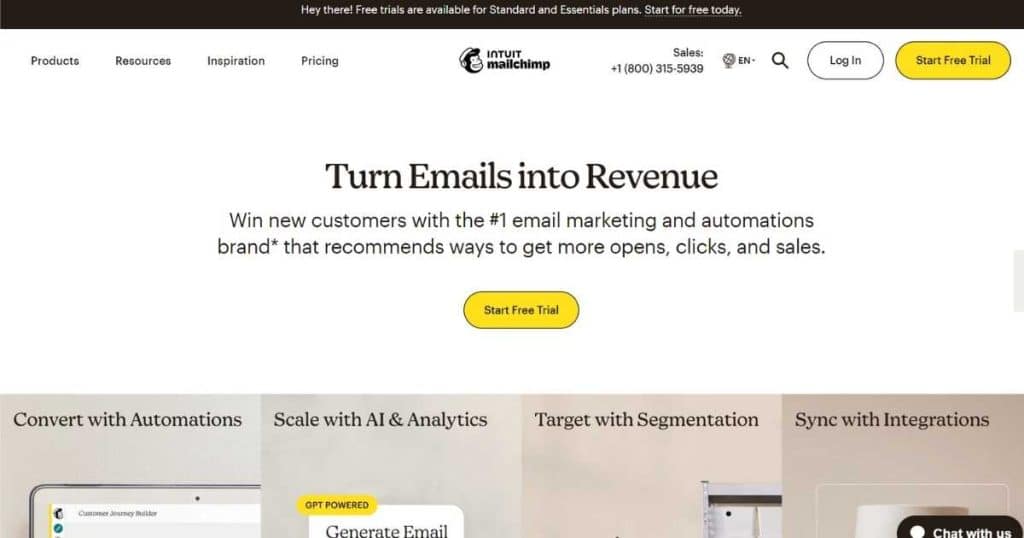 If you haven't heard of MailChimp, you're in for a treat.
MailChimp is a leading, all-in-one comprehensive email marketing and automation online digital software designed in the early 2000s.

It's an alternative and affordable option for all types of small start-ups wanting to get involved with email marketing.
Since then, over 13 million users worldwide have leveraged the expansion of MailChimp's all-in-one email marketing, CRM (customer relationship management) website and landing page builder, and social media management platform to grow their brand.
MailChimp is known for its incredible:
Automations.
Segmentations.
Integrations.
MailChimp makes communicating and engaging with your audience seamless!
But that's not all! MailChimp offers other awesome features.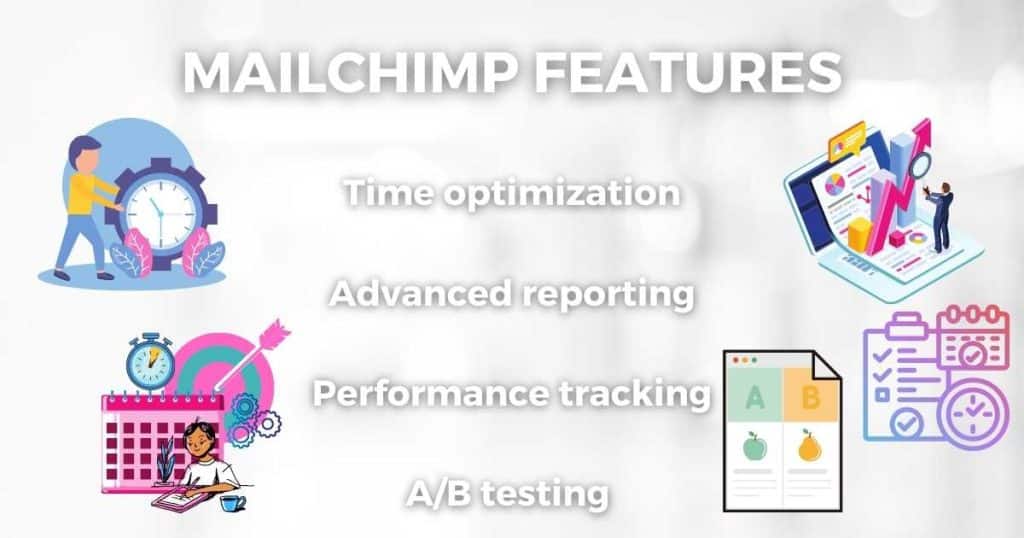 (Although some of these features aren't available on the free plan).
Basically, the sky is your limit with MailChimp!
There are so many new email marketing platforms out there to choose from these days.
However, MailChimp still remains a top choice in my eyes as a powerful email marketing software!
Pricing
MailChimp has, in our opinion, one of the best full-featured and more than sufficient free plans out there for small businesses.
Additionally, they offer a generous 30-day trial on all their paid plans, so you can try before you buy!
Free Plan – Up to 500 contacts and 1000 emails per month, with basic email templates and marketing features.
Essentials Plan – From $13 per month.
Standard Plan – From $20 per month.
Premium Plan – From $350 per month.
What I like:
Incredible and generous jam-packed free plan.
Advanced and dynamic automation and visual customer journey capabilities.
Over 300 integrations with all your favorite tools such as Shopify, Google Analytics, Instagram, Canva, and more.
All-in-one platform with valuable CRM, social media management, website builder tools, and features.
Read more: Create automations with MailChimp
What I dislike:
While MailChimp offers a great free plan, their paid plans can get quite pricey once your team outgrows the free plan.
Lack of customer support on the free plan.
You're limited to one automation on the free plan.
Best feature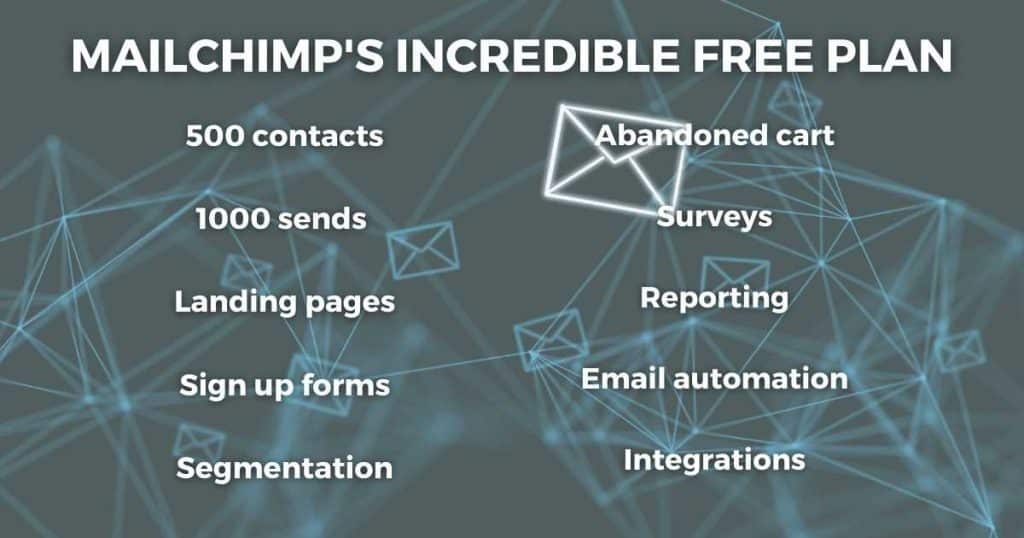 It's no secret that MailChimp's free plan rocks, taking the cake as our number one feature!
So, what exactly do you get on the free plan we keep raving about?
You can have up to 500 contacts and 1,000 sends per month (with a daily send limit of 500) on one email list, which is almost unheard of for a free plan.
Additionally, simply create:
Captivating landing pages.
Sign-up forms, and surveys with customizable templates.
Abandoned cart emails.
Basic reporting features.
Full integration capabilities.
Segmentations.
One email automation (for example, a welcome email for new subscribers).
Although the free plan does have some limitations, we're confident that it ranks among the best out there, and it's more than enough for any business owner with a small team to hit the ground running!
What is Klaviyo?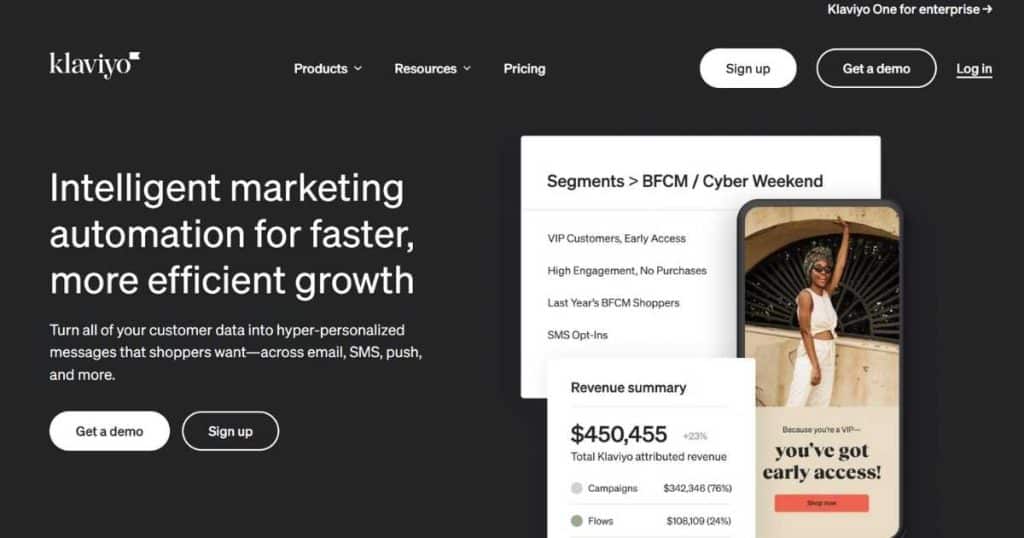 Are you an eCommerce business and want to connect with your audience in a way that suits them best?
Klaviyo's got you covered with its dynamic email marketing and SMS automation software!
Klaviyo email marketing is best suited for eCommerce businesses with an engaged audience who love receiving emails and texts about their favorite brands and products.
They use built-in AI and predictive data tools so that you can plan and execute smarter, more impactful, and more agile marketing!
Plus, create stunning email campaigns, automations, sign-up forms, newsletters, and more all in one platform.
You can also seamlessly connect and manage your Shopify or Woocommerce online store with Klaviyo (we'll talk more about that soon), and implement dynamic eCommerce marketing activities like abandoned cart recovery.
And the cherry on top? Klaviyo offers intuitive SMS marketing, making them unique and leading the game in email and SMS marketing software.
Does this sound like something that could suit you and your growing team?
Well, look no further!
Klaviyo email marketing is the ultimate marketing superhero you've been searching for to help you grow, engage, and build personal relationships with your audience!
Pricing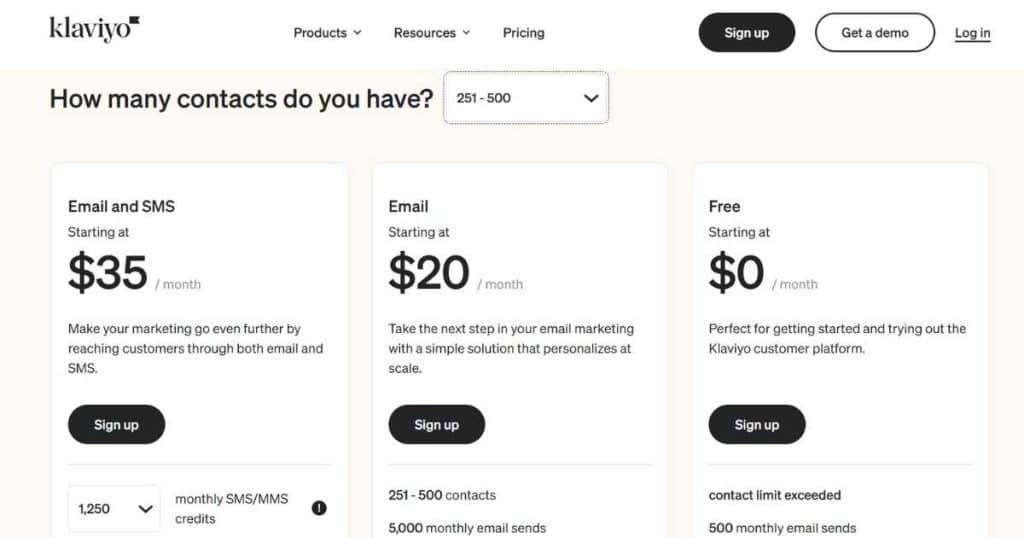 Klaviyo is a cut above the rest regarding email and SMS marketing.
They offer unique bundle plan options based on the number of email subscribers and emails sent (with no annual contracts), which is perfect for small businesses that don't want to commit.
Free: 500 monthly emails sends
Email: Starting from $45 a month
Email and SMS: Starting from $60 a month
 
What I like
Amazing integration with eCommerce stores and other platforms
One of the few email marketing software to offer SMS marketing.
Cutting-edge segmentation abilities.
Incredible email sequences, flows, and automation are all available on the free plan. 
What I dislike
The pricing structure can be expensive if you have a more extensive contact list.
Only really suitable for eCommerce sites
While we love all the excellent features Klaviyo provides, that may be overwhelming for beginners!
Best feature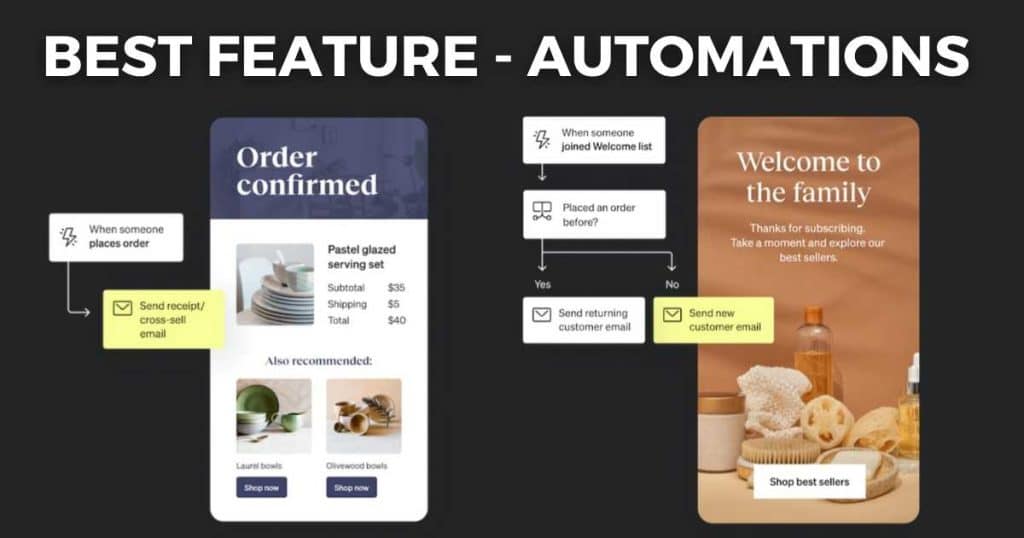 Klaviyo's powerful email flows and sequences are undoubtedly one of the best on the market and can help you elevate your email campaigns to another level.
With Klaviyo, simply choose and customize captivating email templates to help you engage with your audience and increase conversions that align with your brand's messaging.
Additionally, Klaviyo's email flows allow you to set up automated campaigns triggered by specific actions or behaviours, such as abandoned cart reminders or a welcome series for new subscribers.
Overall, Klaviyo's email marketing features such as advanced email flows and sequences make it easy for businesses to streamline email marketing activities and drive results.
Check out our tutorial on Klaviyo Email Automation.
MailChimp or Klaviyo? What is best for you?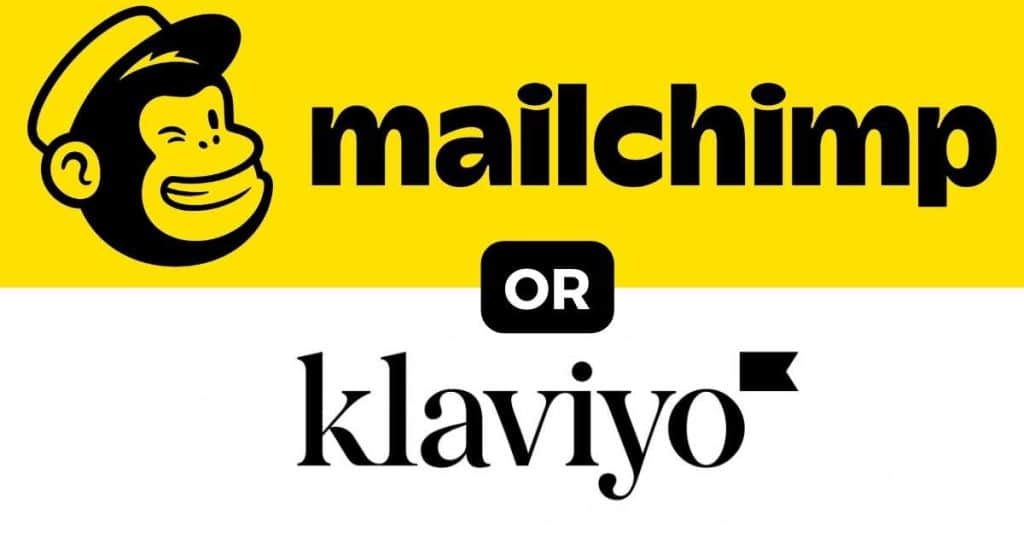 Both platforms offer many of the same tools and features, such as automation and segmentation abilities, email campaigns, integrations, and reporting features.
So with that said, what sets them apart from each other?
Can there be one better than the other?
Let's break it down for you and continue this Klaviyo vs MailChimp review.
User-friendliness comparison:
MailChimp is typically known for its simplicity and ease of use.
Klaviyo has a steeper learning curve.
MailChimp might be your best bet if you're brand new to email marketing or just want a straightforward platform.
Features comparison:
Klaviyo offers more in-depth features and guidance, making it a great choice for eCommerce brands who want to ramp up their marketing game. 
Klaviyo is also great for email and SMS marketing.
MailChimp doesn't have SMS marketing but has dynamic digital marketing channels such as email, landing pages, ads, social posts, and surveys.
Both platforms offer abandoned cart functionality.
However, MailChimp gives you more options with social media advertising options such as Facebook, Instagram, and Google.
Pricing comparison:
Klaviyo offers a scaled pricing structure.
MailChimp's pricing is a flat pricing structure, and can end up being more pricey depending on your business and email list.
Klaviyo for WordPress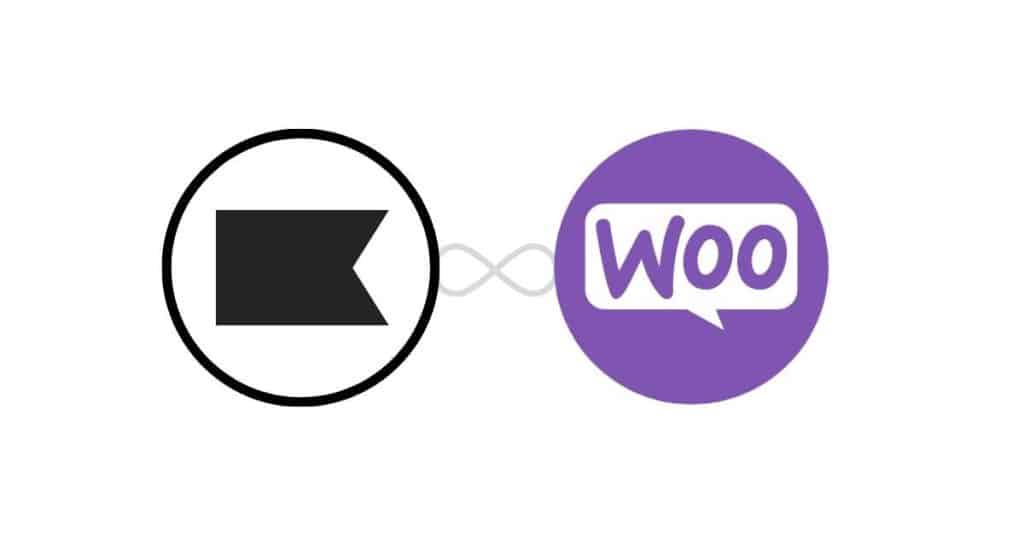 If you're an eCommerce business and have built your website with WordPress, you've most likely installed WooCommerce, a popular WordPress plugin that lets you create a full-functioning online store on your WordPress website.
To integrate Klaviyo email marketing with WooCommerce:
Click the 'Integrations' tab in Klaviyo.
Search 'WooCommerce.'
Select 'Add Integration.'
Click 'Integrate with WooCommerce.'
Select 'Download.'
Once you have downloaded the plugin, simply follow the instructions to install the plugin and set up the integration between Klaviyo and WooCommerce.
The Klaviyo WooCommerce integration lets you sync your online store data in real time, keeping you on top of every interaction your customers have with your brand!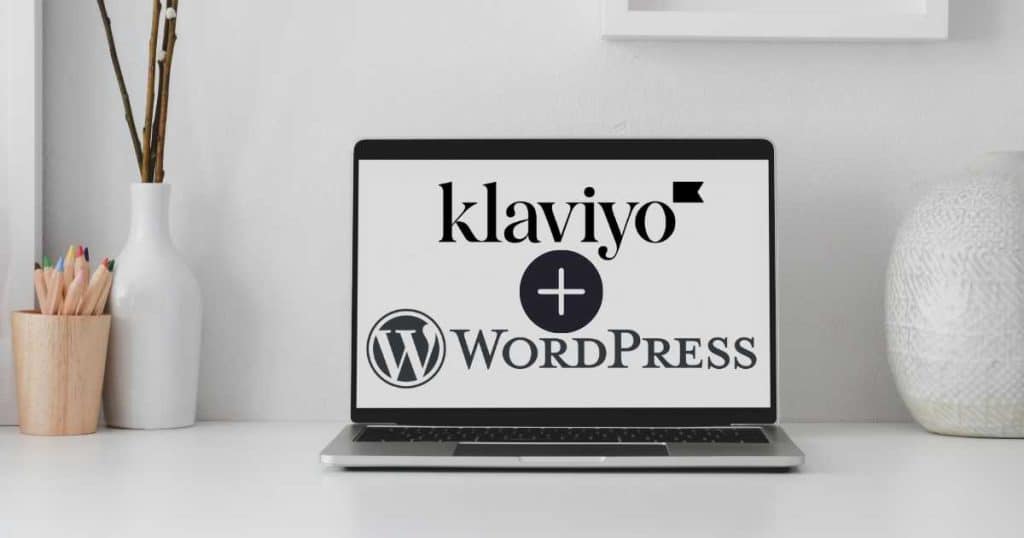 Additionally, you can integrate WordPress directly with Klaviyo, but it's a little more complex and involves entering your Klaviyo API key private key.
Integrating WordPress and Klaviyo involves a few steps:
Click 'Plugins' and then 'Add new' on your WordPress dashboard.
Search for Klaviyo
Install and activate the plugin.
Select the Klaviyo plugin you've just installed (on your WordPress dashboard).
Enter your Klaviyo public API key and private API key (which can be found within Klaviyo under 'API Keys' tab.
Once you've installed the plugin:
You can set up web tracking and customize your email sign-up forms by copying the JavaScript snippet within Klaviyo and pasting that snippet into the Klaviyo plugin settings in your WordPress dashboard.
Click 'Features' within Klaviyo and enable any features you want to use within WordPress.
You can now use Klaviyo to create and manage email campaigns, track user behaviour on your site, and more!
WordPress or WooCommerce can also trigger Klaviyo's dynamic email flows, meaning businesses can send targeted emails to the right people at the right time.
To learn more about WooCommerce, check out our full tutorial here. 
Klaviyo for Shopify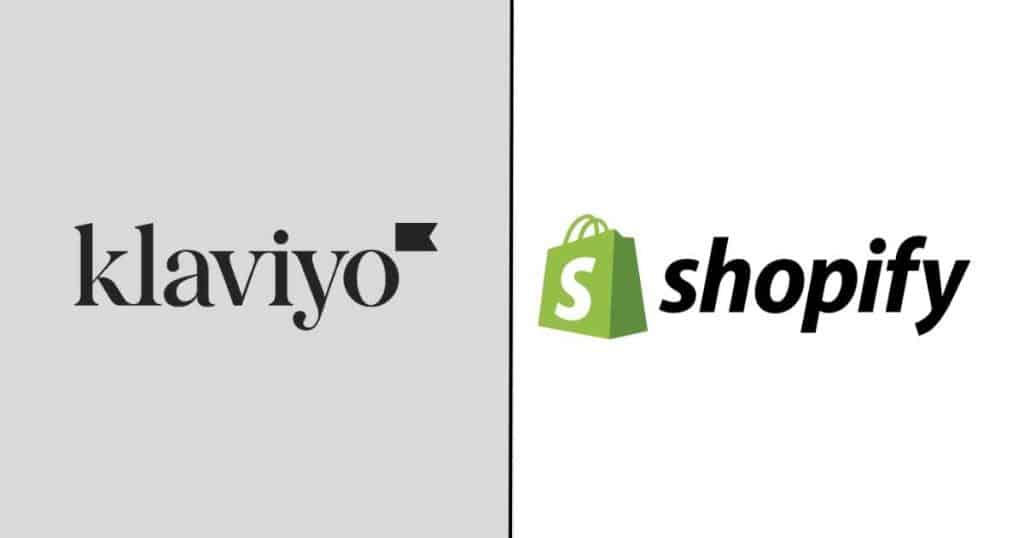 Did you know that one of the most popular Klaviyo integrations is with Shopify?
The integration lets you directly sync your Shopify store data with Klaviyo to send powerful targeted email and SMS campaigns, track customer behavior, and automate workflows based on customer actions.
There's a reason why this integration is so popular. Not only does it sync your most recent customer, order, and product data (allowing you to start targeting your current customers), but it also syncs all your older events and customer data!
And the best part? Klaviyo continues to sync your real-time data, keeping you up-to-date on every interaction your customers have with your brand.
One of our favorite things the integration can do is create abandoned cart recovery email flows.
So, how does it work?
Basically, Shopify allows you to manually recover abandoned checkouts by sending a cart recovery email from your Shopify admin. In addition, Klaviyo offers the abandoned cart flow (a series of automated messages sent to customers who have abandoned their carts).
An abandoned cart email aims to remind potential customers about items they left behind in the hopes they'll return and purchase those items!
Read more about how to use integrate Klaviyo and Shopify and how to utilize their abandoned cart recovery email flows here.
In a nutshell, Klaviyo makes creating targeted campaigns, tracking customer behavior, and automating workflows a breeze, so you can drive sales and take your Shopify store to the next level!
If you're interested, Check out How To Use Klaviyo Abandoned Cart For Shopify
Klaviyo for eCommerce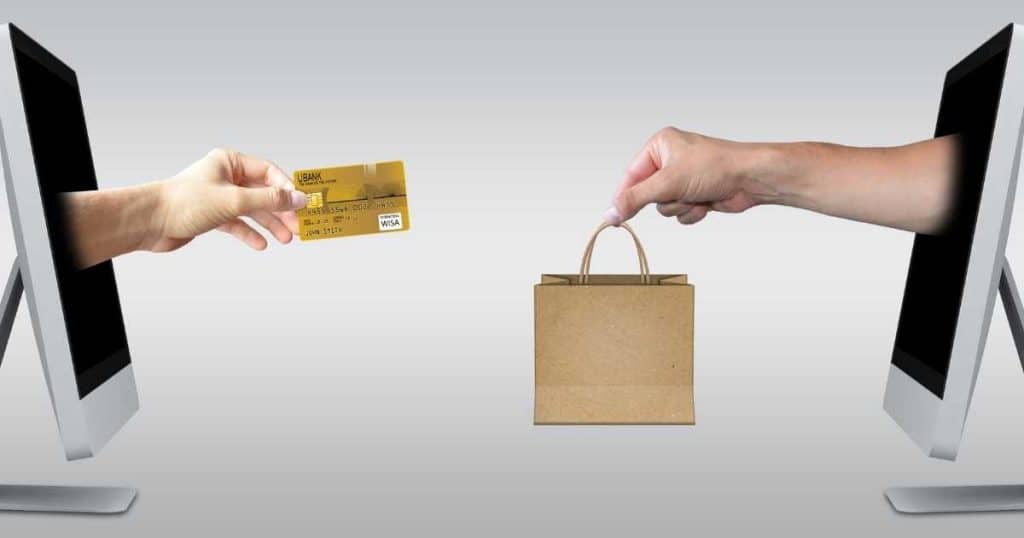 As we've briefly touched on, Klaviyo is the best email and SMS marketing tool for you if you run an online store.
Klaviyo seamlessly lets you initiate and effectively engage with your customers through:
Advanced segmentation capabilities.
Personalized email and SMS flows through sign-up forms.
Messaging channels.
Analytics, and much more.
Their segmentation capabilities are a match made in heaven for eCommerce businesses. You can easily segment your users based on specific actions like coupon codes, placing orders, adding to cart, viewing products, and much more.
As a result, you can create highly targeted campaigns based on your customers!
In fact, Shopify has named Klaviyo its recommended email marketing partner.
They've recently invested $100 million into the company in 2022, which goes to show just how effective, credible and valuable Klaviyo is for eCommerce businesses!
MailChimp for nonprofits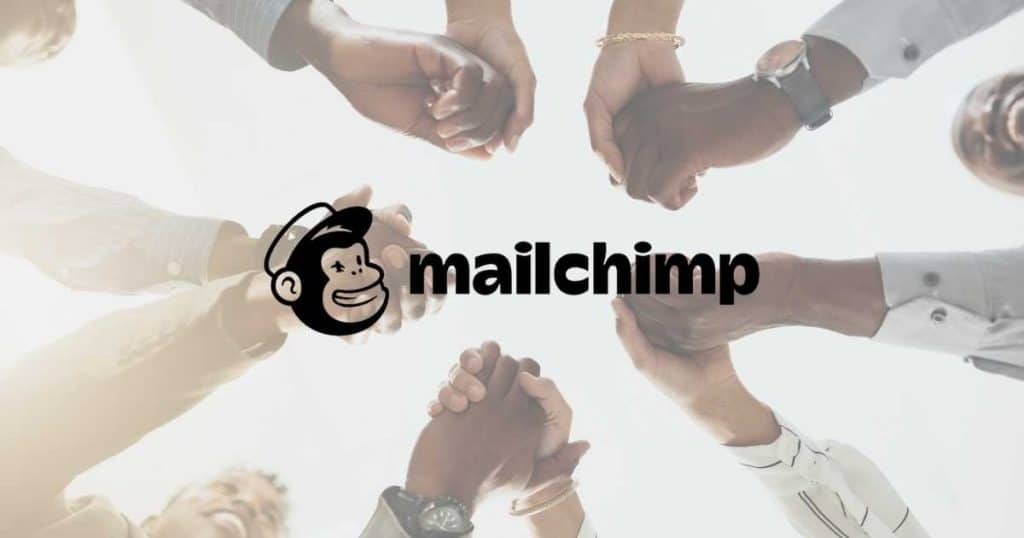 Nonprofits often struggle with email marketing as they're generally small teams with a limited budget.
However, email marketing is still SO crucial for all those nonprofits out there!
So if you're a non-profit organization wanting to ramp up your email marketing but don't know whether to choose MailChimp or Klaviyo, then listen up!
We recommend using MailChimp over Klaviyo for a couple of reasons.
They offer a free plan perfect for non-profits with a small email list with a limited budget to spend.
They provide discounts on their paid plans for non-profits, which is great for companies that outgrow the free plan!
Think about it..when donors donate to your cause, they're excited and invested in your company, right?
So how can you ensure they continue to donate to your organization and don't just become a one-time donor?
This is where email marketing with MailChimp comes into play.
Simply leverage the automation you get on the free plan to send compelling welcome emails to all your new donors to convert them to a regular donor!
MailChimp makes things easy with its simple interface, pre-made templates, landing pages, pop-up forms, and integrations, all available on the free plan.
Therefore, MailChimp is the best email marketing platform for non-profits with a small team, little experience, and a small budget.
MailChimp for local businesses
If you're a local business and think you don't need to invest in email marketing…you're wrong!
Word of mouth, local SEO (search engine optimization), and social media marketing is powerful in the local business community. However, email marketing is still so important, and we'll tell you why!
Many local business competitors won't use email marketing, so you'll instantly have a competitive edge over them.
If you're interested in growing your business, email marketing is a great way to gain new customers and retain relationships with your existing customers.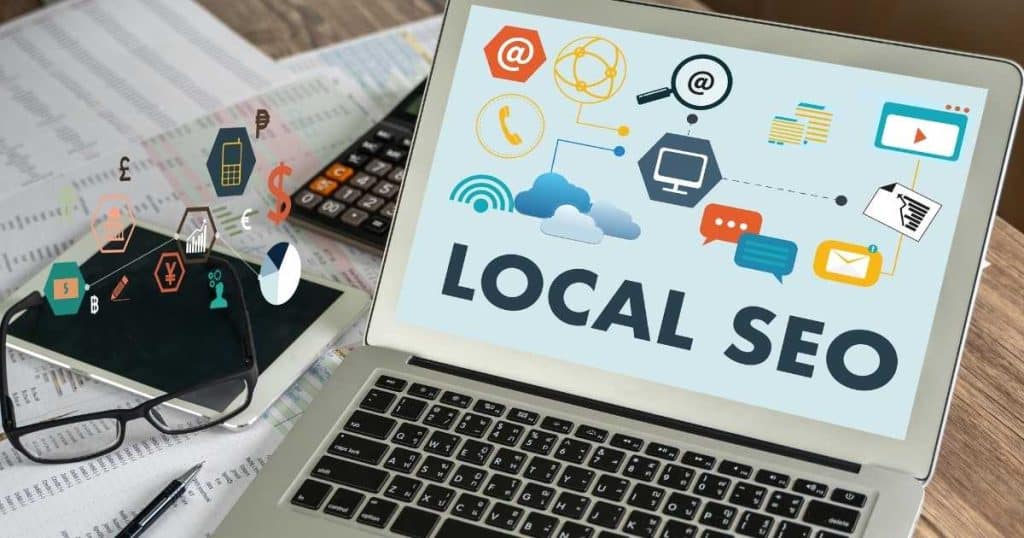 So, now we've established that you should be using email marketing. But is MailChimp a good option for you?
The answer is..absolutely!
Like non-profits, local businesses don't have much extra money to spend on fancy email marketing software.
Any funds you put into these platforms must also receive a high ROI (return on investment) to make it worth it, which is why MailChimp's free plan is perfect.
You can get started with the free plan and figure out if MailChimp works for you and your team.
Once you've outgrown it, simply upgrade to one of their paid plans!
This way, you'll ensure you're not wasting your hard-earned cash on something that doesn't meet your expectations.
The only downside about using MailChimp as a local business owner is that the amount of monthly sends has reduced to just 1000 sends per month.
This may deter some business owners, but local businesses typically only send 3-4 emails per week.
Therefore, this reduction only becomes problematic if your email list and business grow significantly!
Check out this tutorial on How To Connect MailChimp to WordPress
MailChimp for freelancers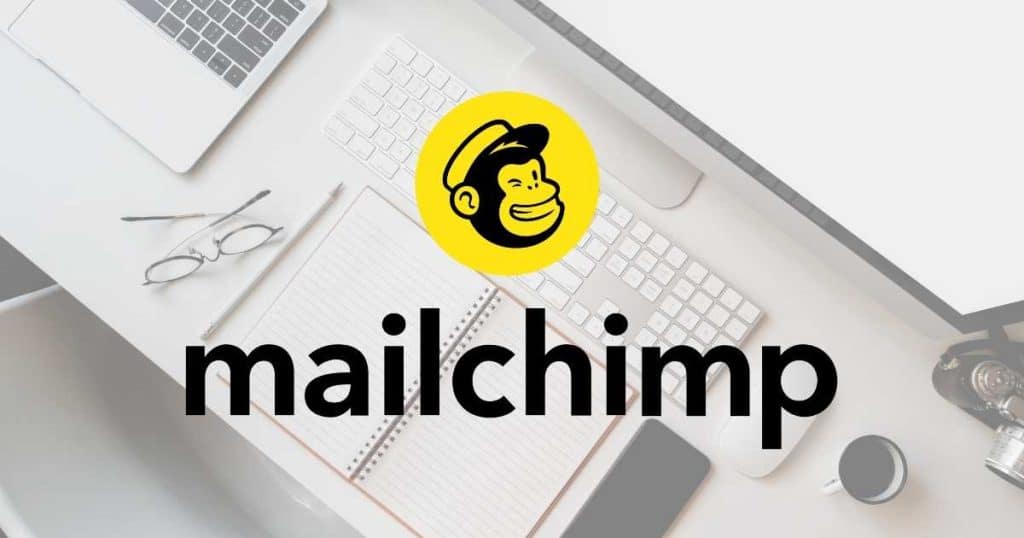 Freelancing has become increasingly popular and appealing in recent years due to the rise of remote work.
Therefore, the question remains, is MailChimp the best email marketing software for freelancers?
I would have to say yes and no.
On the one hand, MailChimp is totally sufficient for freelancers with a small contact list, as they can leverage the free plan and features we've been raving about above!
Freelancers often don't have a consistent income and face the challenge of constantly finding new clients to help support themselves, so free email marketing software is an ideal solution for these individuals!
However, MailChimp might not be the best option for you if you're an artist, photographer, designer, writer, or simply a creative freelancer.
If this is you, don't worry! We have an excellent alternative solution just for you.
Convertkit is a flexible email marketing software for creators who want to personally connect with their following and community.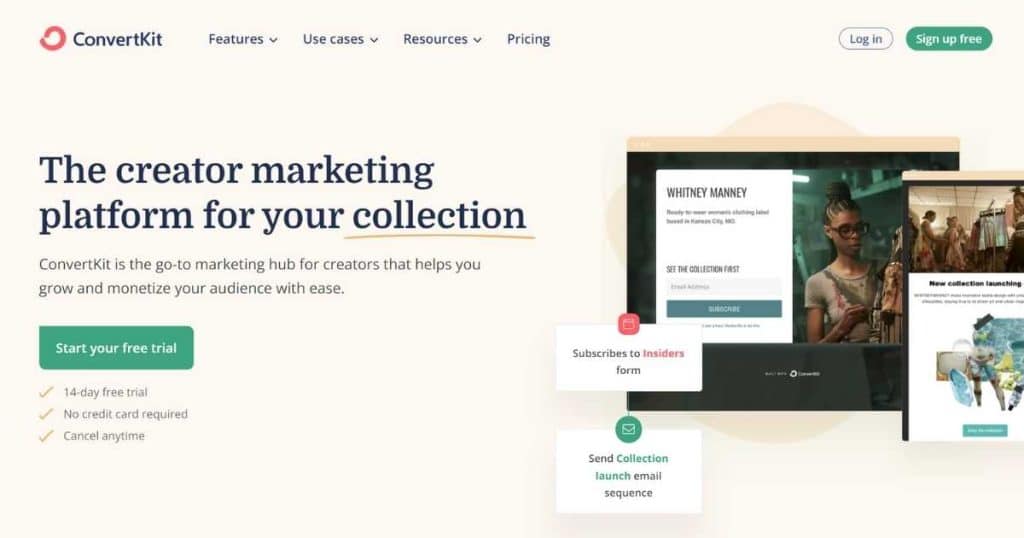 With Convertkit, you can create email campaigns, landing pages, newsletters, sign-up forms, and more.
You can then segment and automate those campaigns in the same layout that you'd receive an email from a close friend.
Basically, the idea behind Convertkit is to build a loyal audience and community.
You can also use Convertkit if you sell digital products or subscription-based services.
And the best part is they also offer a free plan to help creators get started!
Find out more about Convertkit and everything they offer here.
MailChimp for service-based businesses
We've established that Klaviyo is the top contender for eCommerce businesses, but what about service-based businesses?
Is MailChimp the best in the biz?
Service-based businesses should use a good email marketing software just as much as any other type of business.
After all, you still want to drive sales, awareness, traffic, and leads, right?
As a service-based company, your email marketing software should be user-friendly with an easy setup.
You'll also want those all-important automation and integration capabilities.
And MailChimp definitely ticks those boxes.
But wait! We're not done!
It's also imperative that all service-based businesses use a CRM (customer relationship management) tool.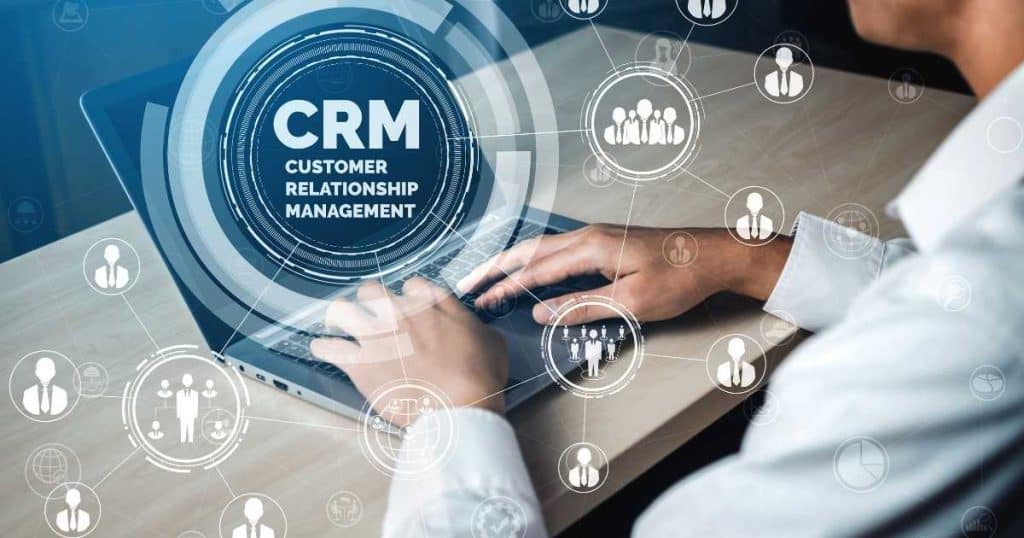 Therefore, you might not need a stand-alone email marketing like MailChimp after all.
Why? All-in-one platforms like HubSpot or Zoho CRM also offer intuitive email marketing activities and plans!
I recommend looking at what platforms you already use and seeing if those platforms' email capabilities meet your business's needs.
If you don't already use a CRM with built-in email marketing, then I suggest launching into MailChimp's free plan.
Learn more about Create Email Automations with Mailchimp tutorial.
Final thoughts
And you made it! You've come to the end of this Klaviyo vs MailChimp 2023 email marketing review.
We've covered a lot in this guide, so well done for sticking with me.
It's safe to say that both platforms are exceptional in their own right.
But the difference between Mailchimp and Klaviyo is paramount.
While they both offer automation, segmentation, integrations, and other dynamic features, they both bring very different things to the table.
In a nutshell, if you're an eCommerce business, we say go with Klaviyo. If you're a service-based business, go with MailChimp.
If you want a feature-rich platform, go with Klaviyo, or if you're after a user-friendly platform or just starting with email marketing, MailChimp is your best bet.
Additionally, both platforms offer free plans. So why not test both out?
We hope you enjoyed this Klaviyo vs Mailchimp email marketing review!