What is the better email marketing tool for you – Omnisend vs tinyEmail?
In 2023, email marketing is still just as powerful as other modern marketing strategies.
Email marketing enables you to connect with your audience, build and foster those relationships, and drive sales for your brand.
And Omnisend and tinyEmail are two popular email marketing choices that can help you do just that!
Read more: Top 5 Best Free Email Marketing Software For Small Business.
Omnisend vs tinyEmail 2023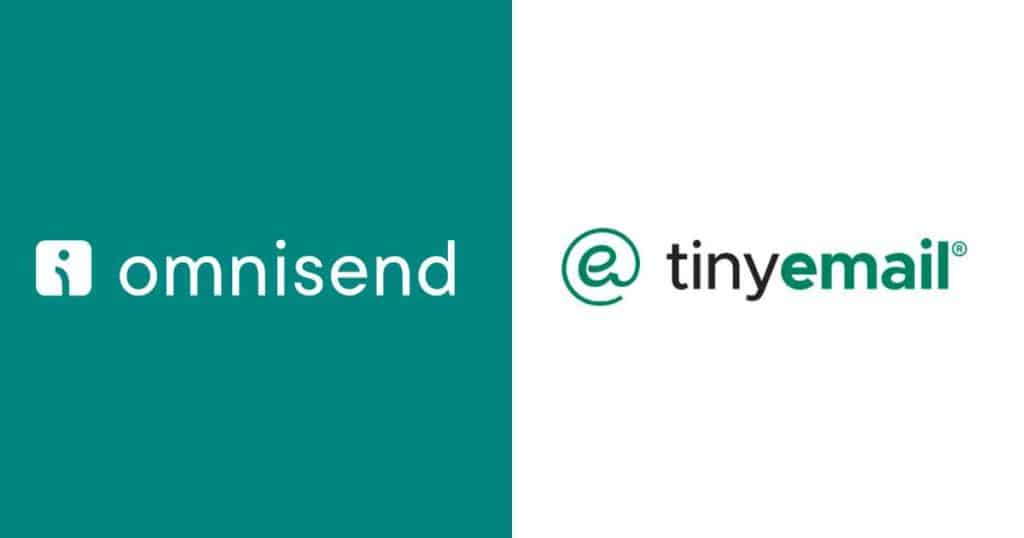 I love the complexity and control Omnisend brings to email marketing, but for some businesses craving simplicity, Omnisend's powerful features may be a bit…too much?
This is where newcomer tinyEmail steps in.
In this article, I aim to compare and give my honest review of both platforms so you can decide for yourself – which is the best choice for you?
Are you ready to harness the power of email marketing?
Let's get into it!
Read more: Klaviyo vs MailChimp. 
What Are They? Omnisend vs tinyEmail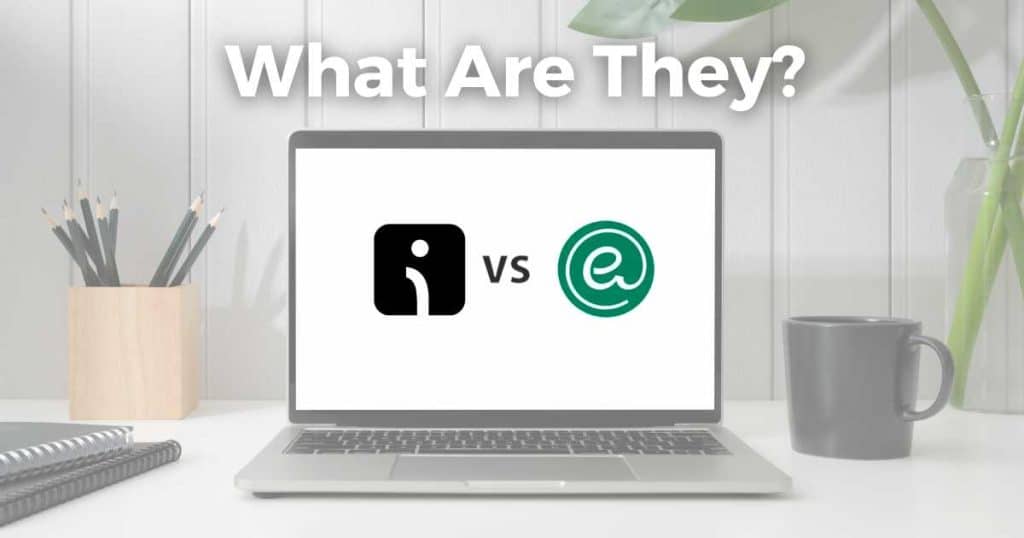 Omnisend is a leading SMS and email marketing software known for its impressive sales-driven automation and personalization features.
With Omnisend at your side, you can effortlessly automate your email campaigns to drive conversions and maintain consistent engagement at all times.
On the other hand, tinyEmail's refreshingly simple yet highly effective approach and user-friendly interface are a popular choice for teams new to the world of email marketing.
With tinyEmail, anyone can effortlessly create visually stunning emails, track results, and seamlessly expand their operations.
Gone are the days of complexity and overwhelm – with tinyEmail, even the most intricate aspects of email marketing become a breeze.
Read more: How to Use Zoho Campaigns. 
What Are The Differences Between Omnisend vs tinyEmail?
The main differences between Omnisend and tinyEmail lie in their focus and capabilities.
tinyEmail offers essential email marketing functionality (with some impressive AI tools – more on this soon).
However, it falls short in terms of advanced marketing automation and robust segmentation capabilities, whereas this is where Omnisend shines!
Another key difference is that tinyEmail caters to various business types, including:
Bloggers.
Creators.
Podcasters.
eCommerce businesses, and more.
Omnisend, on the other hand, is only suitable for eCommerce users.
And finally, Omnisend offers comprehensive and dynamic SMS marketing capabilities, whereas tinyEmail is limited to email marketing only.
Okay, so you get the jist – both tools cater to very different audiences. But what about the finer details?
Read more: How to Use ConvertKit.
Omnisend vs tinyEmail Ease Of Use: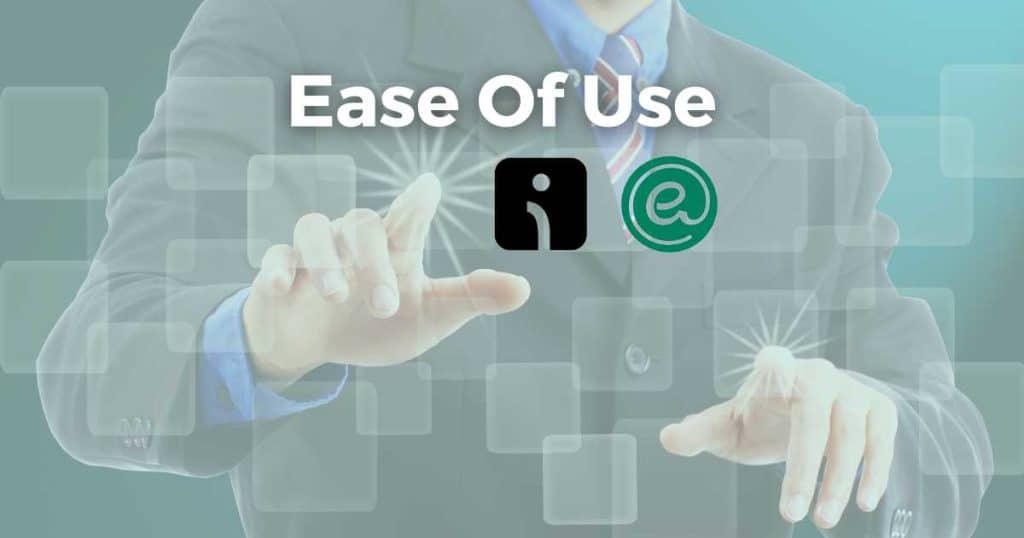 Which is easier to use – Omnisend vs tinyEmail?
Omnisend is relatively user-friendly, with well-organized features, a visually appealing interface, and a drag-and-drop editor to help you design beautiful emails.
tinyEmail, however, was designed with beginners in mind. And this shows!
Although tinyEmail's initial interface doesn't look as appealing as Omnisend's, I give it two thumbs up for ease of use and simplicity.
Even beginners with zero email marketing experience can navigate their way around tinyEmail's interface and easily use their drag-and-drop editor to create and manage campaigns.
Winner = tinyEmail
Omnisend vs tinyEmail Pricing:
Omnisend offers 3 pricing plans, with the cost varying depending on how many subscribers you have:
Free: $0 – Includes 500 emails per month, 60 SMS + 500 web push notifications for up to 250 subscribers.
Standard: Starts from $16 per month (500 subscribers) – Includes 6000 emails per month, 60 SMS + unlimited web push notifications.
Pro: Starts from $59 per month (500 subscribers) – Includes unlimited emails per month, 3933 SMS, unlimited web push notifications + advanced reporting, and priority support.
tinyEmail has a similar tiered pricing plan structure with 4 plans:
Free: $0 – Includes 500 subscribers and 15K emails per month.
Standard: Starts from $15 per month – Includes unlimited subscribers and 15K emails per month.
Pro: Starts from $69 per month – Includes Unlimited subscribers, unlimited AI and segmentation features, and priority support.
Custom: Custom pricing (for large enterprises).
tinyEmail's affordable plans make it a desirable choice for many.
But in saying that, I do believe that Omnisend's extensive features make the price tag of the platform a worthwhile investment!
Winner = tinyEmail
Omnisend vs tinyEmail Marketing Tools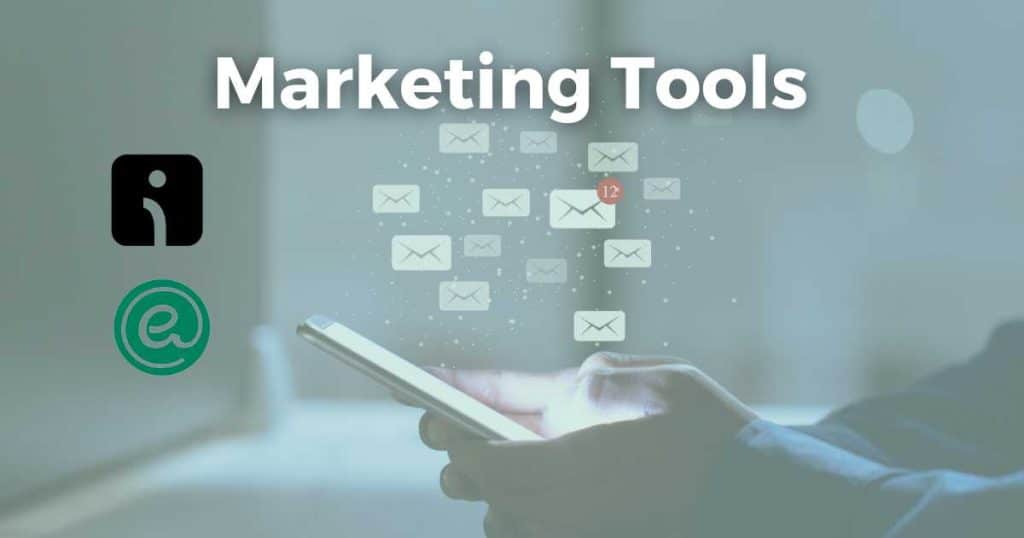 One of the reasons why I love Omnisend is that the free plan includes all features! That's right, you can leverage all marketing tools for free with Omnisend.
Some of these marketing features include:
Abandoned cart emails.
Discount codes.
Email templates.
A/B testing.
Forms.
Automation templates.
Landing pages.
Product recommendations.
Custom tags.
When we compare these with tinyEmail's, their features are considerably more limited and  basic.
However, some of their tools include:
Abandoned cart emails.
Welcome series emails.
Custom segments.
Premium templates.
Product cards.
Form templates and forms.
AI-generated subject lines.
Multiple sender identities.
In terms of marketing features, Omnisend wins by a landslide. But in saying that, tinyEmail's worthwhile features get the job done!
Winner = Omnisend 
Omnisend vs tinyEmail Standout Features:
Automation: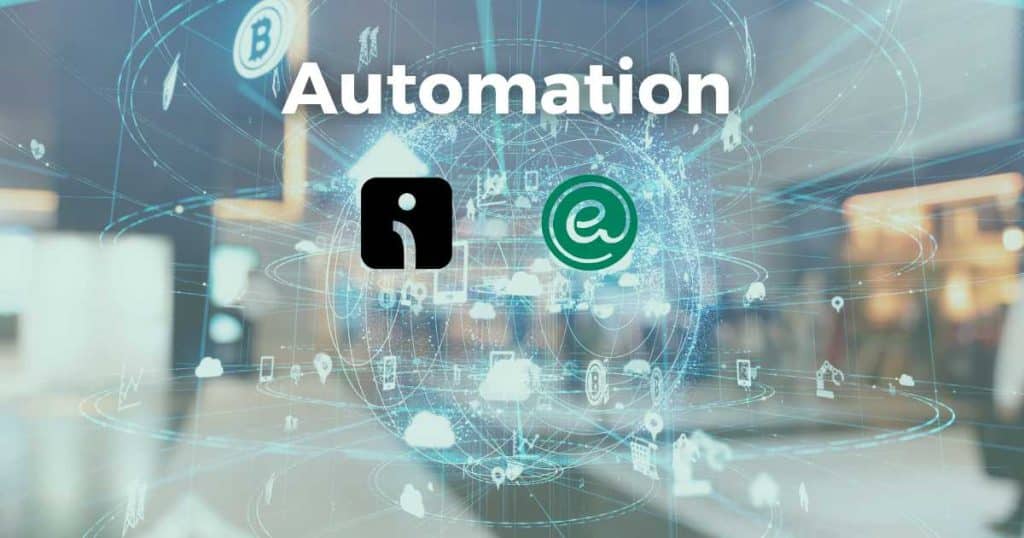 It's no secret that Omnisend excels in automation and workflow capabilities.
But the true strength of Omnisend's automation is how everything seamlessly integrates across all aspects of the platform, including email, SMS, and push notifications.
The drag-and-drop interface within the automation email builder offers clear start and end conditions and customizable steps.
And their automation templates include anything from welcome emails, abandoned cart recovery, browse abandonment, cross-cart, and more.
While tinyEmail may not offer the same level of robust automation as Omnisend, it still provides basic automation features you can't ignore!
For example, you can set up simple workflows for automated welcome emails, drip campaigns, product reviews, abandoned cart recovery, and more.
Although it lacks the same level of complexity as Omnisend, tinyEmail's automation capabilities are well-suited for businesses with less intricate marketing requirements.
Winner = Omnisend
Read more: How to Use Klaviyo Automations.
Artificial Intelligence: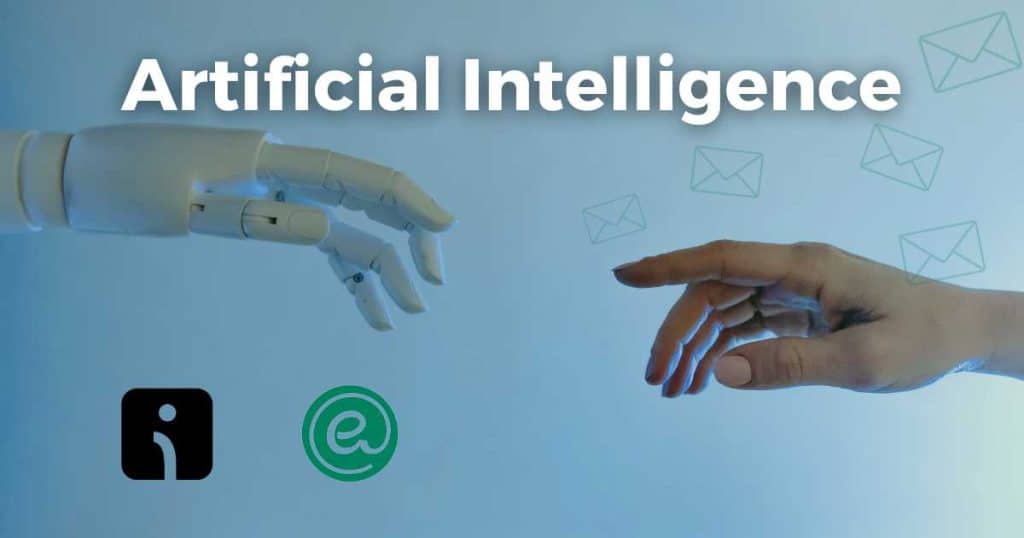 As I'm sure you're aware, AI is taking the world by storm in 2023. And email marketing is no exception. So, what AI tools do Omnisend and tinyEmail offer?
Omnisend's free AI subject line generator helps you effortlessly boost open rates.
How does it work? All you have to do is enter in a few keywords. And within seconds, you'll have a catchy, personalized, and high-coverting subject line to send to your audience.
On the other hand, tinyEmail's robust AI capabilities mean users of any skill level can create engaging, effective campaigns.
Their core AI tools are:
AI subject line assistant and generator.
AI audience prediction.
Automated pre-built sequences.
AI copywriter.
Winner = tinyEmail
Read more: 11+ Best AI Tools For Small Business in 2023.
Segmentation: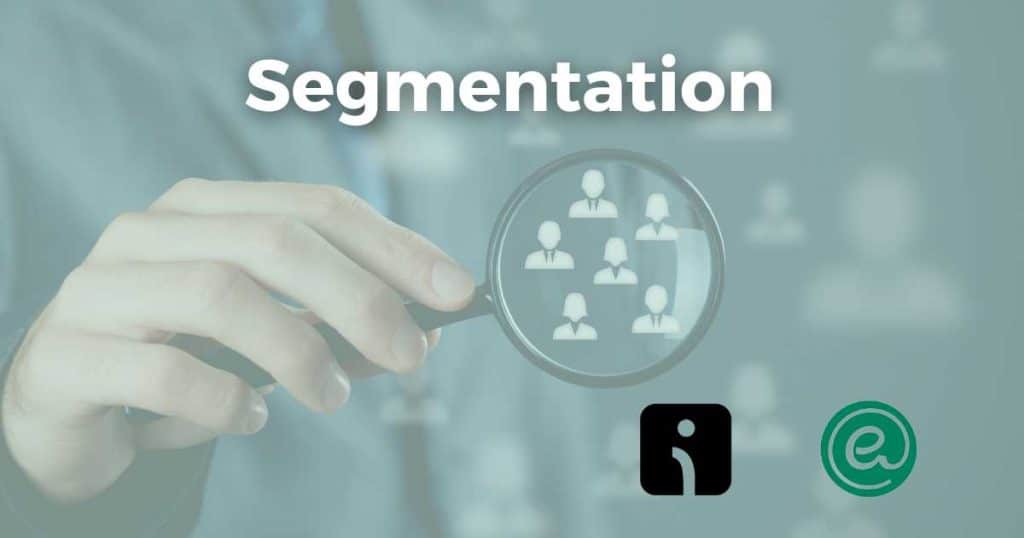 Omnisend and tinyEmail both allow segmentation for their audience, but there are notable differences between them.
Omnisend offers advanced segmentation capabilities, allowing you to divide your audience into highly targeted segments like browsing and shopping history, lifestyle stage, engagement, profile data, and more on all plans.
Plus, you can view and track what your visitors are looking at on your website in real time!
This level of granularity enables personalized messaging, ultimately leading to higher conversion rates.
In contrast, tinyEmail also offers segmentation features, but they're definitely not as extensive as Omnisends.
tinyEmail's capabilities focus on basic segmentation criteria such as demographics and purchase history.
Despite this, I believe tinyEmail's segmentation functionality can still be valuable for businesses with more straightforward segmentation needs.
Winner = Omnisend
Integrations: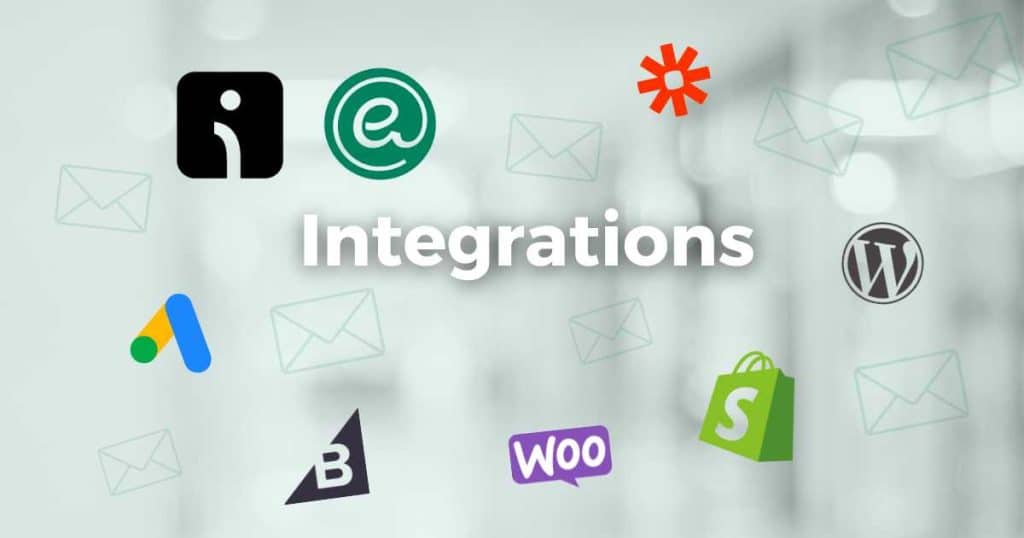 Omnisend was made for eCommerce businesses. Therefore, you'd expect it to integrate with your chosen eCommerce platforms. And it certainly delivers!
Omnisend seamlessly integrates with leading eCommerce platforms such as Shopify, WooCommerce, and BigCommerce.
Plus, you can connect your email marketing to 130 other tools, including Zapier and Google Ads, to enhance your email marketing efforts.
tinyEmail doesn't integrate with as many tools, but you can still connect with Shopify, WooCommerce, and other tools such as WordPress or Zapier.
However, considering tinyEmail was built for all business types, it would be good if it offered a wider range of integrations.
Winner = Omnisend
Read more: Shopify vs WooCommerce 
Omnisend vs tinyEmail Support:
Omnisend takes pride in delivering outstanding 24/7 live chat and email customer support.
The response times of their live chat are impressively quick, with an average wait time of under 5 minutes.
And what's more, during peak times like Black Friday, Omnisend proactively increases its support agents to handle the higher demand!
Plus, you'll find various helpful articles and guides within their dedicated knowledge base and blog, completely free of charge.
With tinyEmail, you'll get 24/7 live chat and email support, plus access to their dedicated knowledge base resource that provides you with everything you need to know about tinyEmail.
And on Trustpilot, many reviews rave about the incredible, quick, and knowledgeable support they received with tinyEmail. The proof is in the pudding!
Winner = Draw
Omnisend vs tinyEmail – Who Are They Best For?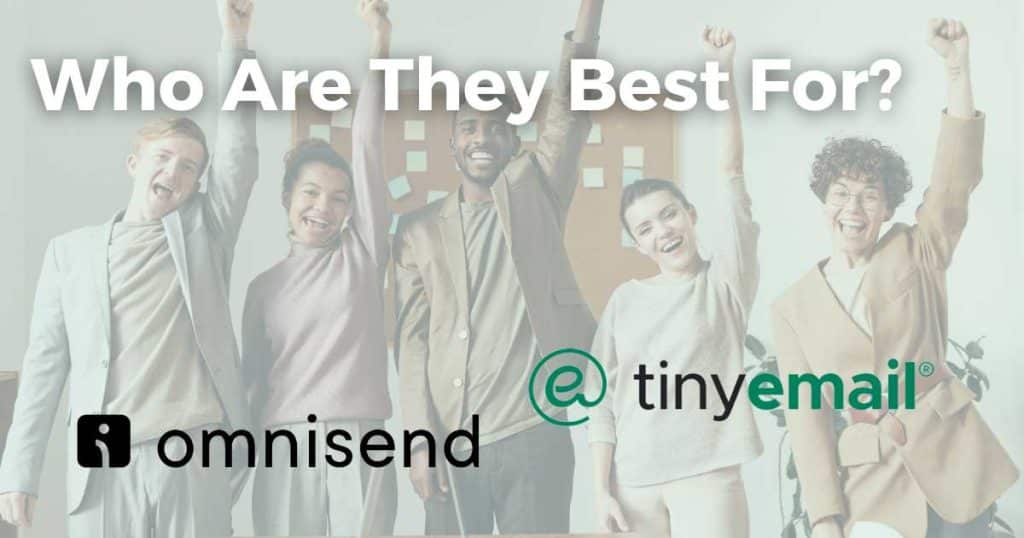 So, with all that said, which email marketing tool should you use?
In my opinion, Omnisend is the best choice for eCommerce businesses looking to optimize their marketing strategies and scale their businesses.
Omnisend's dynamic SMS marketing and powerful automation and segmentation capabilities perfectly match businesses with more complex marketing requirements.
On the other hand, if you're a smaller eCommerce brand, blogger, startup, freelancer, or similar and value affordability and simplicity, tinyEmail is the better option for you.
No matter your choice, I assure you you'll be in good hands. 
My Final Thoughts:
That brings me to the end of this Omnisend vs tinyEmail 2023 comparison and review!
As you can see, both tools have their strengths and weaknesses. It just comes down to your personal preferences, business type, and goals.
In saying that, both offer free plans and migration support on specific plans. So, what's stopping you from trying out both?
Let me know how you get on in the comments below.