Are you wondering which web hosting platform you should choose between Hostinger vs SiteGround?
Well, I'm here to help you discover the right answer!
I know how overwhelming it is to pick a web hosting platform. There are just so many options out there, right?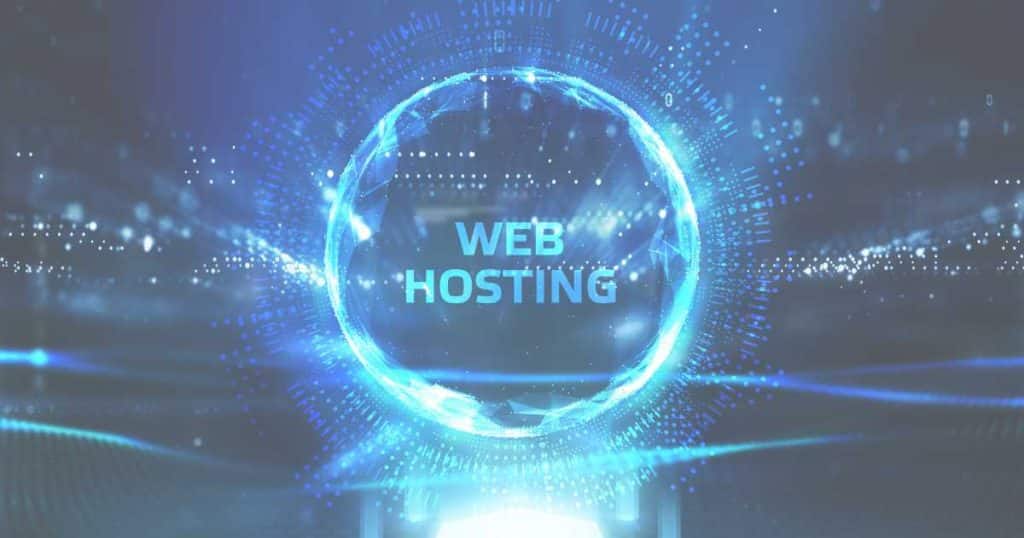 You've likely clicked this article because you've already heard of and are interested in these two popular web hosting platforms – Hostinger and SiteGround.
But how do these two competitors stack up against each other?
I'm going to find out!
I'll be comparing features, pricing, security, and more so you can determine what is the best hosting provider for you?
Let's get stuck into this Hostinger vs SiteGround comparison and review. 
Hostinger vs SiteGround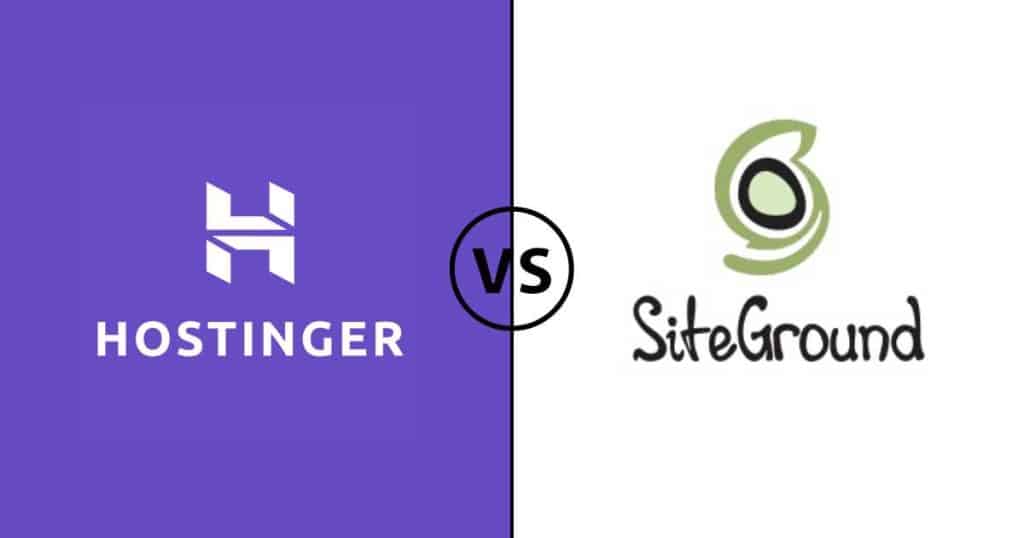 Hostinger is undoubtedly one of the most affordable hosting plans in the market.
On the other hand, SiteGround is pricier and offers higher security.
So, is the cheaper platform the better option, or is spending a bit more cash the way to go?
This is exactly what I'm going to uncover.
What are they? Hostinger and SiteGround
Both Hostinger and SiteGround are popular web hosting services.
The concept of web hosting and why you need it may seem confusing to some.
In short, web hosting provides storage space for the files and data that make up your website, allowing it to be accessed by anyone with an internet connection.
Without web hosting, your website would not be able to exist on the Internet! So if you want people to find and visit your website, web hosting is absolutely crucial.
What is Hostinger?
Hostinger has become a household name in the web hosting industry, boasting a remarkable 29 million users worldwide!
With a reputation for offering affordable hosting plans with super fast loading times, an intuitive interface, and a wide range of features, it's no wonder they are a top web hosting platform.
What is SiteGround?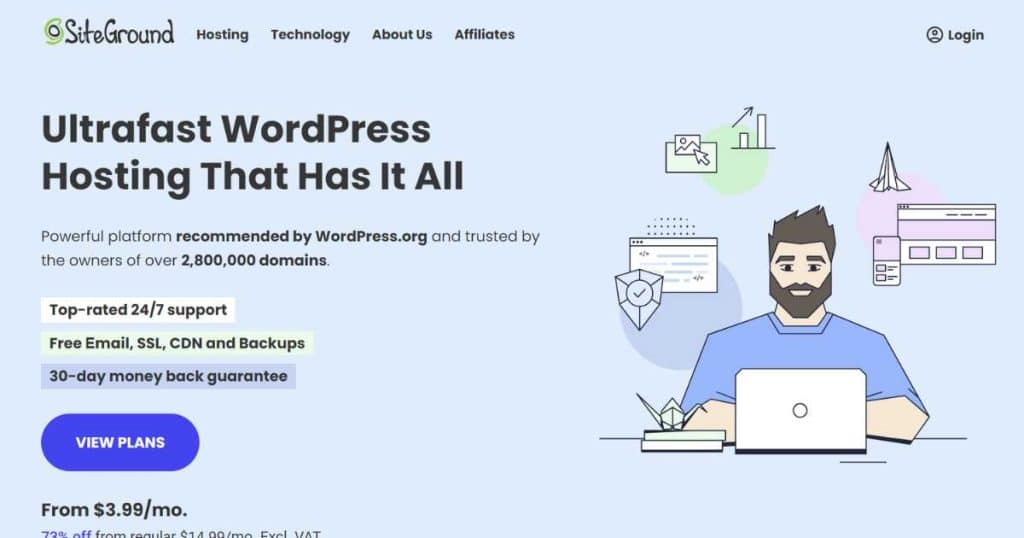 SiteGround is another popular web hosting provider hosting currently about 2,800,000 domains globally.
Known for optimized hosting plans, advanced security features, and daily backups, SiteGround is popular for individuals and businesses seeking a secure and trustworthy hosting solution.
What are the differences between Hostinger and SiteGround?
You should now understand what web hosting, Hostinger, and SiteGround are.
So, it's time to get stuck into the crux of this article to find out and compare the differences between these two leading web hosting platforms.
Web hosting:
One of the most significant differences between these two web hosting platforms is the variety of available web hosting options.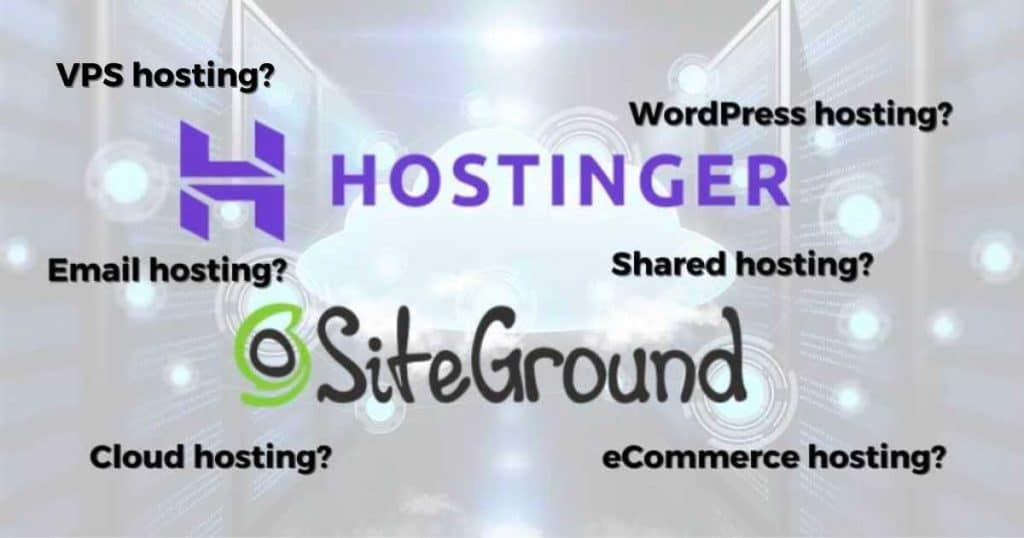 From my research, I could find 4 different web hosting options for SiteGround users:
Shared hosting.
Cloud hosting
WordPress hosting.
WooCommerce hosting.
Hostinger, on the other hand, offers more dynamic hosting options, including:
Cloud hosting.
WordPress hosting.
VPS(virtual private server) hosting.
Titan email hosting.
This means there's a plan for everyone, whether you're after a higher level of security and privacy (VPN hosting) or scalability and flexibility (cloud hosting).
Plus, the added bonus of a specific email hosting plan with popular email service provider Titan is impressive.
Winner = Hostinger
Pricing: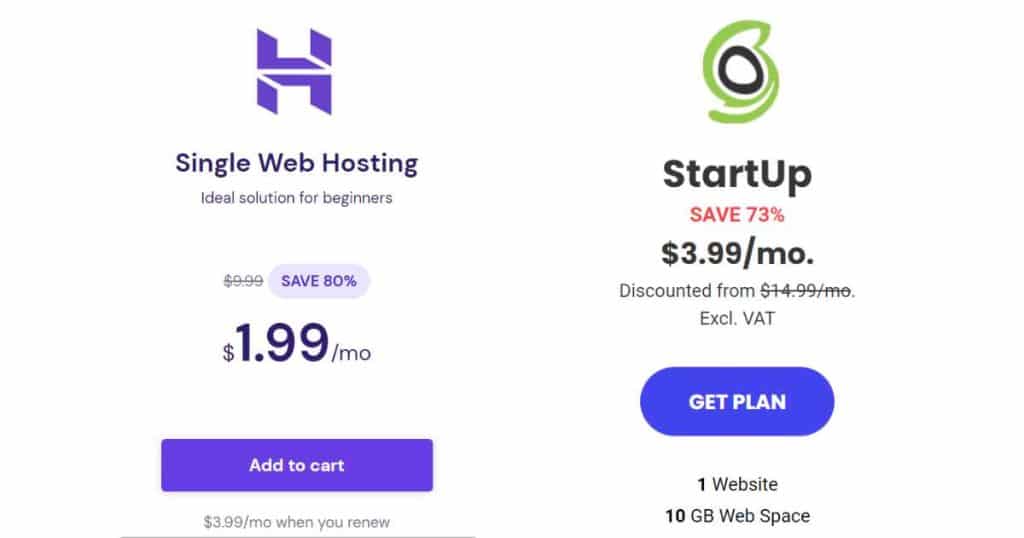 It's no secret that Hostinger offers some of the most affordable hosting plans on the market, with prices starting as low as $0.99 per month for their Single Shared Hosting plan.
Meanwhile, SiteGround's pricing starts at a discounted $3.99 monthly price for their StartUp plan for the first year.
This is significantly more expensive than Hostinger (no surprises there!)
Also, once that year is up, you'll have to pay the full price depending on your plan (starting from $14.99).
As I mentioned earlier, both offer cloud hosting plans, and there is quite a big difference between the two.
Hostinger's cloud hosting plans start at $9.99 per month, and SiteGrounds are significantly higher, starting at $100 per month (with a 10% discount if you join annually).
Additionally, Hostinger has VPS (virtual private server) hosting plans and email hosting (more on this later).
SiteGround have dedicated WordPress and WooCommerce hosting plans at a similar price tag to the shared hosting prices mentioned above.
Winner = Hostinger.
WordPress: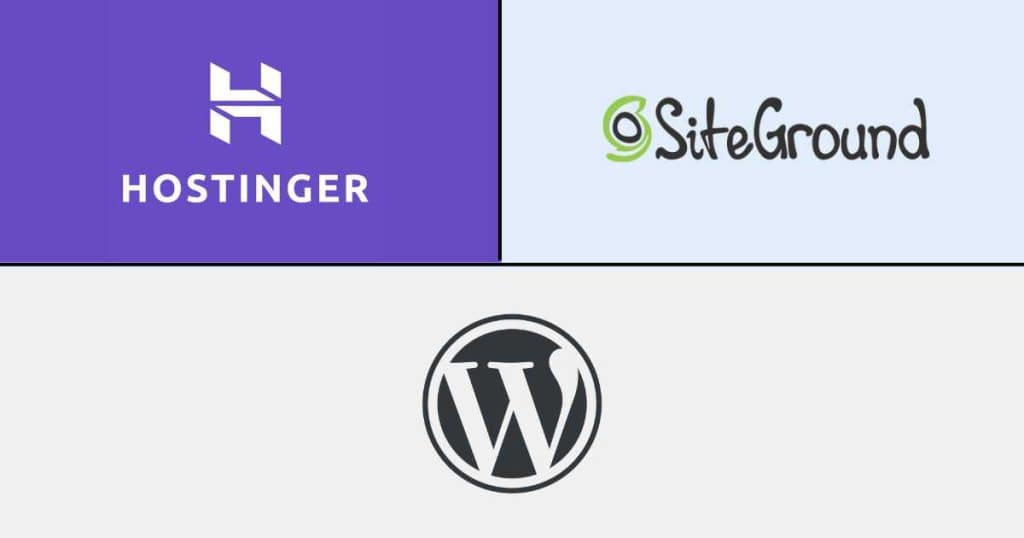 If you have a WordPress website or are thinking about building a WordPress website, you'll be pleased to know that both platforms offer WordPress hosting.
So, who comes out on top?
Let's take a look at Hostinger first.
On their basic WordPress plan, you'll get:
100 emails.
Free migration services.
A free domain for 1 year.
Weekly backups.
Unlimited bandwidth.
SSL certificates.
Automatic WordPress installation.
Automatic updates.
Website protection.
When compared with SiteGround, the features offered are pretty similar.
Although, when it comes to security and privacy, SiteGround takes the cake, providing daily backups and top-notch enhanced security features on all plans.
Both hosting platforms are compatible with WooCommerce, so the playing field is pretty even for eCommerce businesses.
Learn more about how to use WooCommerce here
Winner = SiteGround
Domain and website migration: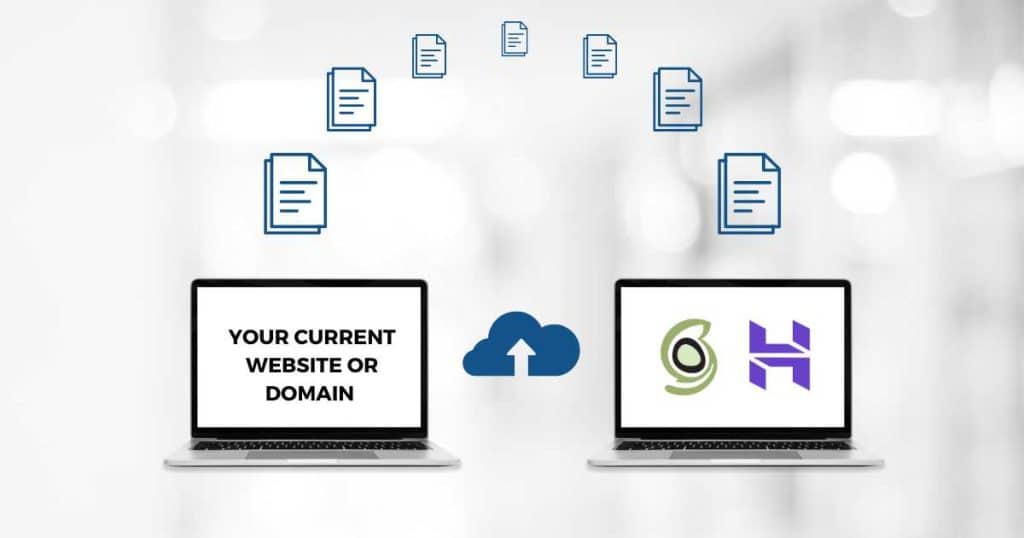 If you already have an existing website or domain and want to transfer it over to SiteGround or Hostinger, you're in luck! Both offer migration services.
So are there any differences? Let's start with SiteGround.
You'll get a free website transfer service for one website, and any additional websites will incur a fee.
Plus, if you already have a WordPress website and want to migrate your website over to SiteGround, you can do this easily with their WordPress automatic migration tool.
You'll also get a free domain transfer.
Hostinger, on the other hand, offers unlimited website migrations with its easy-to-use automatic migration tool.
This is a lot more generous than SiteGround!
Plus, you have a bunch of other migration options to help you easily migrate your WordPress (or non-WordPress) website for free.
Hostinger also offers a free four-step domain transfer service.
Winner = Hostinger
Security: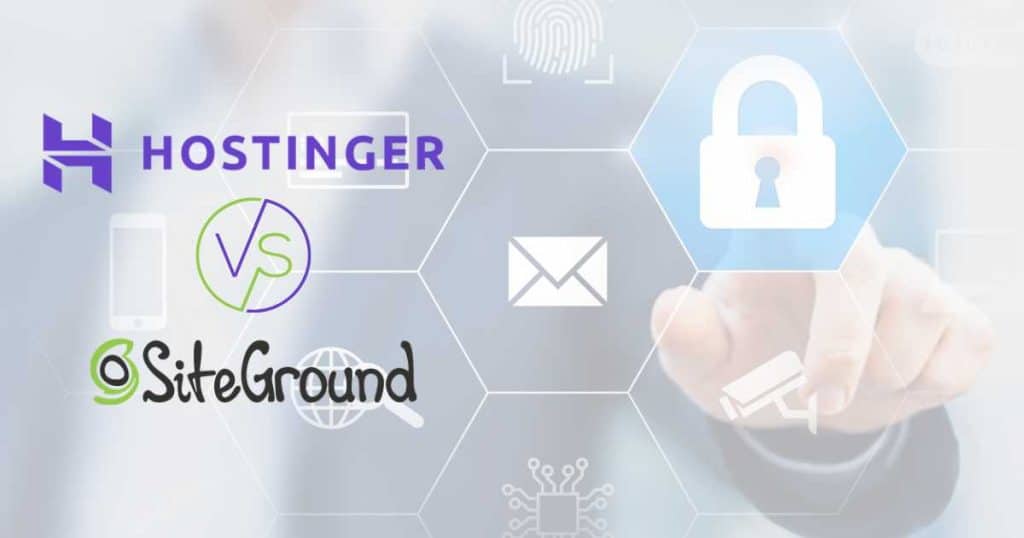 You can be sure you're in trustworthy hands with both hosting platforms! Both SiteGround and Hostinger offer advanced security measures to protect their users' websites.
You'll get all the basics with Hostinger, including SSL certificates, weekly backups, and two-factor authentication.
I've already briefly mentioned how impressive SiteGround's security features are. They truly take it to the next level with daily backups, real-time monitoring, WAF, and AI anti-bots.
While both SiteGround and Hostinger offer robust security measures, SiteGround is, without a doubt, the better option for businesses after a higher level of security.
Winner = SiteGround
Website builder: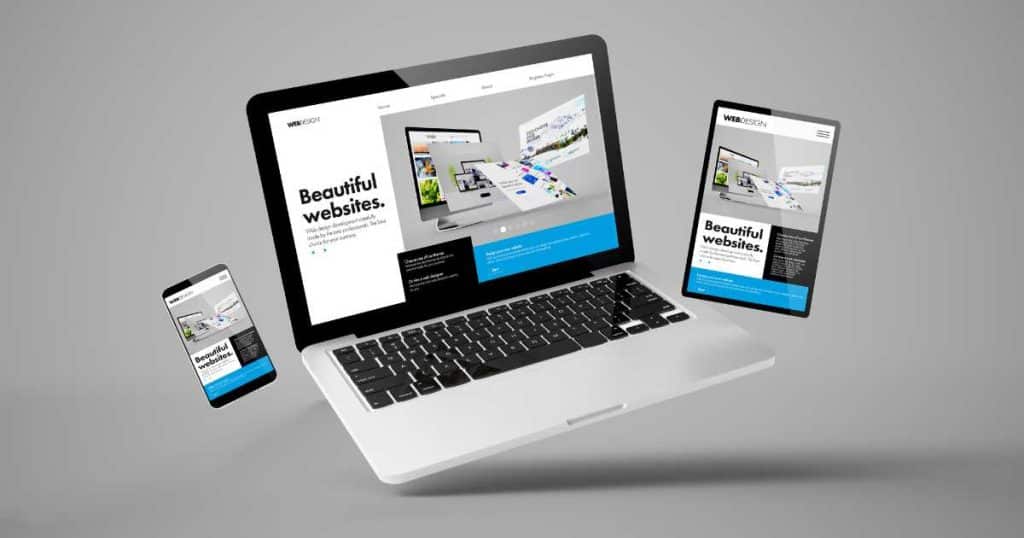 If you need a website, you'll be pleased to know that both options have intuitive, easy-to-use, and integrated website builders.
With SiteGround, you can create a full-functioning website through a website builder called Weebly.
Weebly is a drag-and-drop no-code website builder offering various templates and features.
SiteGround also offers WordPress as a website builder option.
However, in my opinion, Hostingers AI-powered website builder (previously known as Zyro) is the best option between the two!
Learn more about Hostingers AI website builder here.
Winner = Hostinger
Email:
SiteGround's basic email service is included in their hosting plans.
With this, you can create custom email addresses using their domain name, access webmail, and other features like spam protection and email forwarding.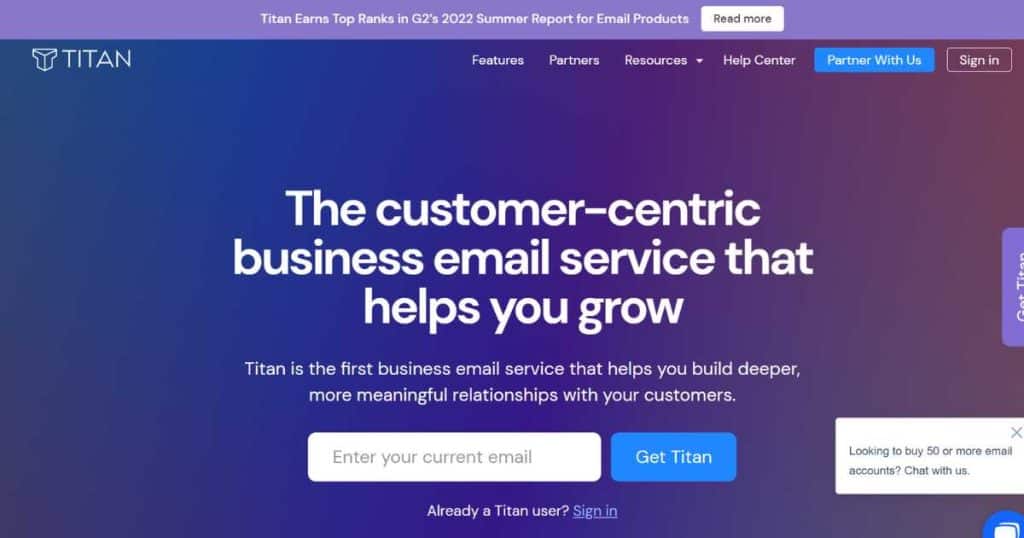 On the other hand, Hostinger offers a dedicated email service by partnering with Titan.
With two different plans, Hostinger's email services come jam-packed with features perfect for businesses of all sizes.
From read receipts to email templates, auto-reply, email aliases, and rules, Hostinger and Titan have got you covered.
And if you're looking for even more advanced features, upgrading to the enterprise plan will give you access to follow-up reminders, a priority inbox, more storage, and unlimited templates.
Learn more about Titan Email here.
I personally recommend Titan as an email service provider for small businesses, so I love that Titan and Hostinger work together!
Winner = Hostinger
Support:
When it comes to customer support, both Hostinger and SiteGround go above and beyond to provide top-notch 24/7 assistance via live chat and email and strong help pages.
Although, SiteGround is slightly ahead of the game, offering telephone customer support.
Regardless, both Hostinger and SiteGround provide pretty good support.
You can rest assure that you'll receive the help you need to keep your website running smoothly.
Winner = SiteGround
Hostinger vs SiteGround – Who are they best for?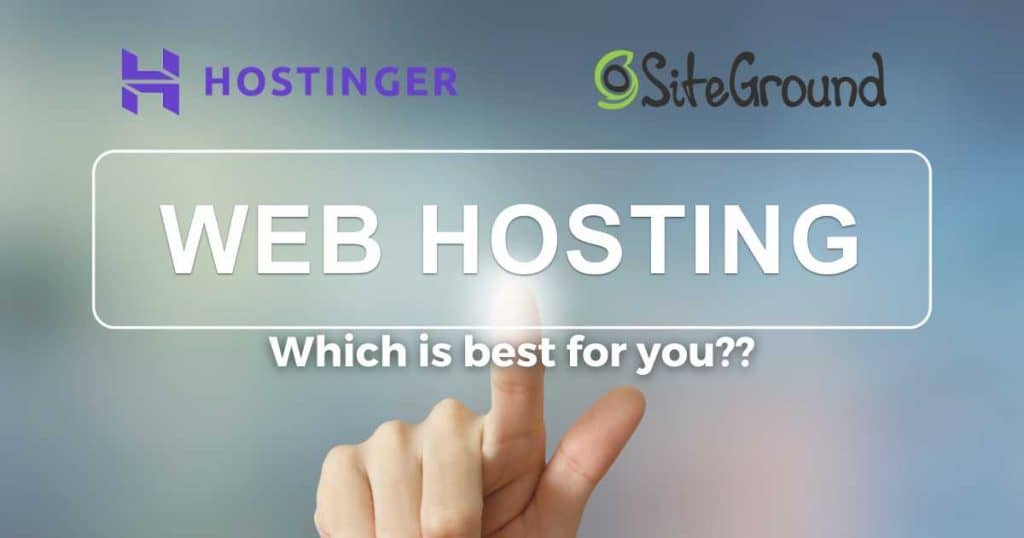 Now it's crunch time! Which hosting platform is best for you?
Well, it really does depend on your needs.
I personally recommend Hostinger for small businesses. I just can't look past that affordable and attractive price point!
Also, with dynamic features like an AI-powered website builder and email hosting service, you can't go wrong.
In saying that, SiteGround isn't a bad choice!
If you're a business that handles sensitive data and prioritize security and reliability over everything else, you'd be silly not to go with SiteGround.
Stew's final thoughts
And that wraps up my Hostinger vs SiteGround 2023 comparison article.
I've walked you through all the essential features of both platforms, and I hope you can now decide what web host you should go with!
And if in doubt, why don't you check out both options? Both Hostinger and SiteGround have a 30-day money-back guarantee on all plans.
What have you got to lose?
Thanks for reading!