Looking for a way to send and receive money online with the lowest money transfer fees?
If you're living overseas, traveling, or doing business abroad, you'll know just how time-consuming, costly, and painful sending money is to an overseas bank account.
Surely there must be a convenient, low-cost way to send and receive cross-currency payments.
Enter… Wise (All-in-one money app).
Read more: How To Start A Business With No Money? 
How To Transfer Money Online With The Lowest Fees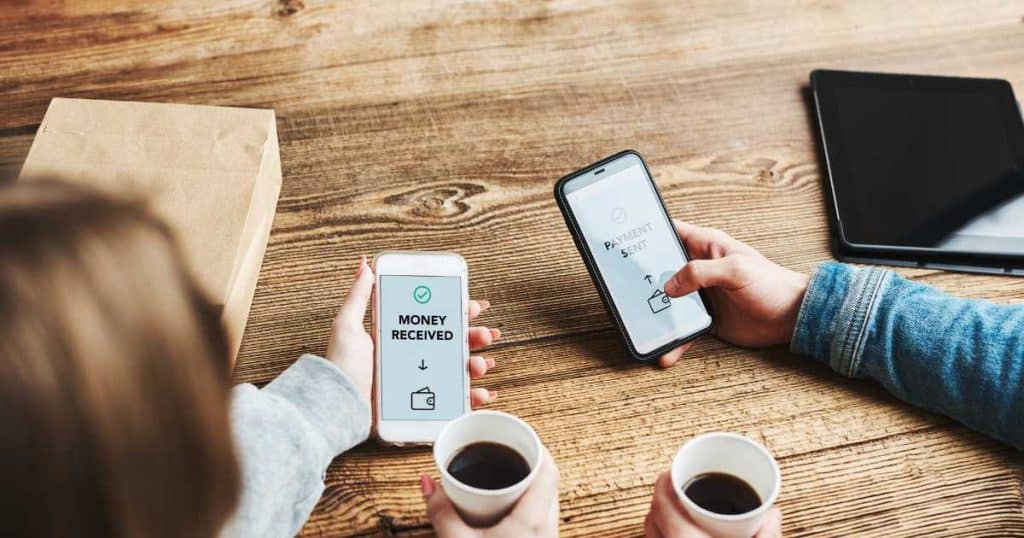 Wise (formerly TransferWise) has completely revolutionized the way we send and receive overseas payments online.
With Wise, you can easily transfer and send money to a bank account of your choice in over 160 countries and 40+ currencies.
And believe me when I say you won't find a better deal than Wise!
So, how does it work, and how low exactly are the fees and exchange rates involved with Wise?
Read more: How To Use PayPal To Send And Receive Money Online.
What Is Wise?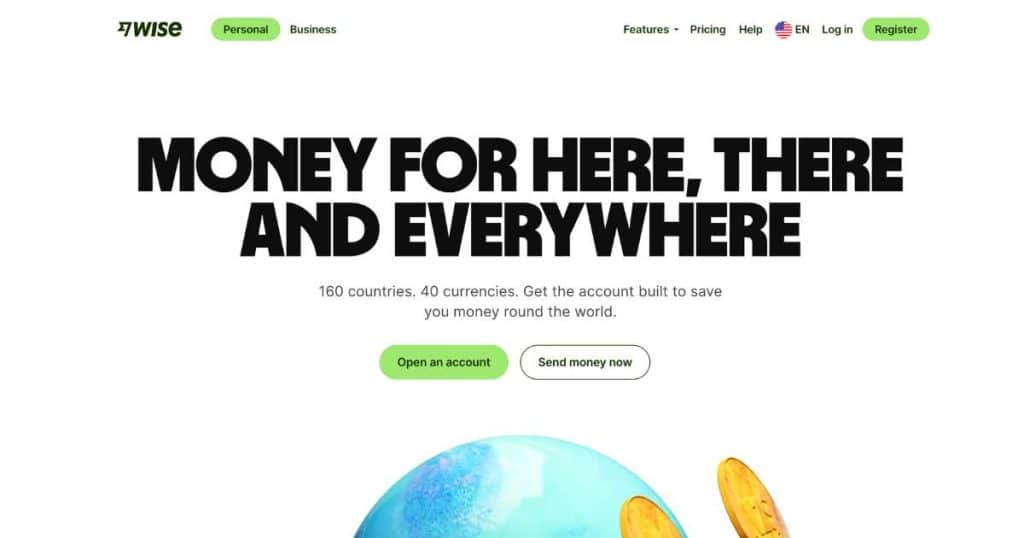 Wise is an online application that allows you to effortlessly send money abroad, receive payments in various currencies, and spend overseas using the Wise debit card.
Basically, Wise recognizes that people need to move their money across the world, whether you're a business, traveler, or expat living abroad!
Their mission? To make online overseas payments fair, affordable, and accessible!
Read more: How To Set Up Recurring Payments In PayPal.
How Much Is Wise?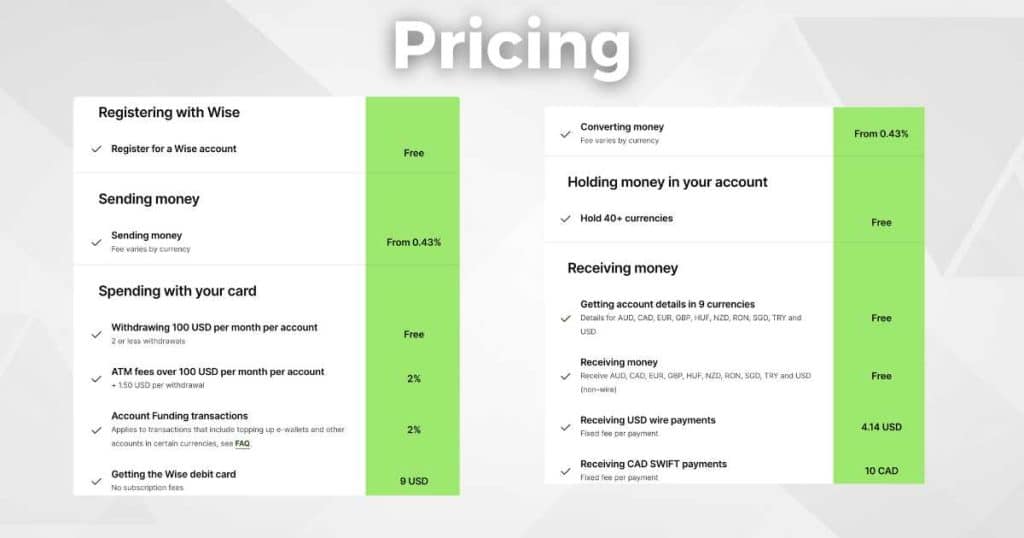 It's completely free to set up a personal Wise account and just $9USD to purchase a Wise debit card.
There are no subscription or monthly fees, meaning you'll only get charged for what you spend.
When sending money, the fees vary depending on the currency, with fees starting from just 0.43%.
Their exchange rates are based on the mid-market exchange rate (unlike scammy banks that often apply inflated rates and additional fees).
Wise provides transparent information on transaction fees. And don't worry! You'll lock in that rate before you make the transfer, so you don't lose it!
In terms of spending, it's completely free to withdraw $100 USD per month for 2 (or fewer) withdrawals per account.
And regarding receiving money, it won't cost your recipient a dime for non-wire payments.
How Does Wise Work?
The seamless process within Wise makes it feel as if your funds have been directly transferred from your bank account to the recipient's account.
But there's a lot more to it! Wise actually maintains accounts worldwide.
So when you initiate an international transfer, you pay with your local currency into Wise's corresponding local account.
Then, the Wise account in the recipient's country sends the same amount in their local currency to the recipient. But the money being sent never actually physically crosses borders!
The best part? Your recipient doesn't need a Wise account.
Sounds complicated, right? Well, it really isn't! Here's how it works:
Say you wanted to send money from the UK to your family back in the US using Wise.
Log in to your Wise account and connect it to your UK bank account (or download the app).
Provide the bank details of the recipient in the US (similar to setting up a new payee in your own bank account).
When you're ready, Wise will transfer the requested amount in British pounds (£ GBP) into their own UK account.
Wise will notify its US account, sending the agreed-upon sum in US dollars ($ USD) to the recipient.
Wise generates revenue through transaction fees, which are calculated transparently upfront so you know exactly how much the transfer will cost you.
And before even registering, you can utilize the currency converter available on Wise's homepage.
Got more questions? Check out this step-by-step article here on how to send money with Wise.
Wise Business Accounts (Video Guide Below)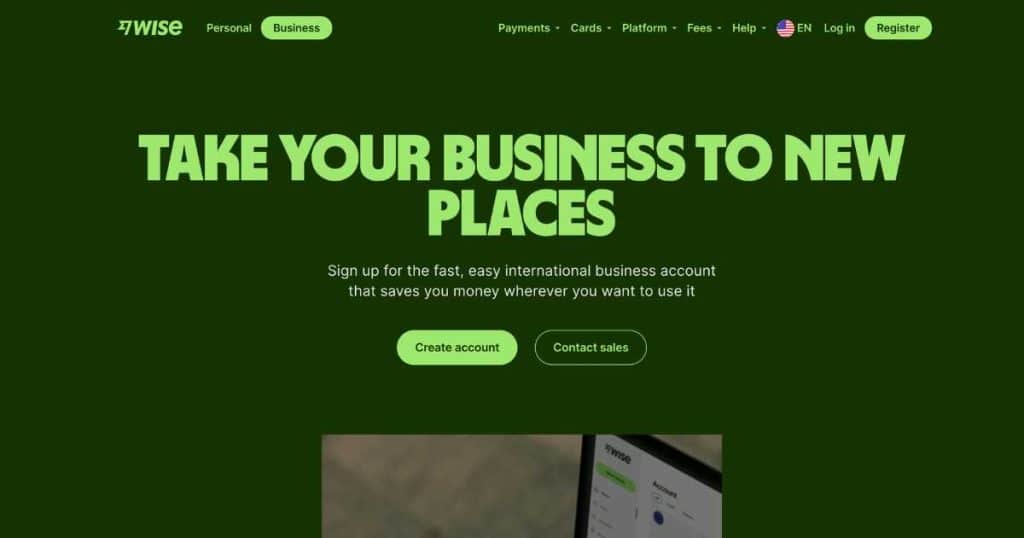 Are you a sole trader who frequently sends and receives payments in different currencies? Or a small business wanting to pay invoices abroad in your local currency?
It sounds like you need a Wise business account!
A Wise business account still offers the same low transfer fees as a Wise personal account, with some added special business-related tools.
You'll get special business-related tools like expense tracking and integrations with the popular accounting software Xero.
Plus, you can pay up to 1,000 people simultaneously (with no additional transaction fees)!
Want to learn more about Wise for your business? Check out my full video guide below.
My Final Thoughts
Wise is easily the best platform with the lowest money transfer fees in the market today.
I personally have a Wise business and personal account, and I couldn't recommend it more highly!
I use Wise all the time to send money to my own overseas bank account, when traveling, or for clients.
So what are you waiting for?
Say goodbye to expensive and complicated online wiring or third-party applications, and say hello to Wise (and low money transfer fees!)