Is Elementor Hosting good to use for your WordPress website?
If you've built your website with WordPress, you'll have likely used or heard of the leading drag-and-drop WordPress plugin Elementor.
But have you heard of Elementor Hosting, a hosting service powered by Elementor? And is it any good?
Let's find out.
Read more: Elementor Hosting Review 2023.
Also, check out my complete Elementor Hosting Tutorial below.
I share how anyone can build a WordPress website using Elementor Hosting.
Is Elementor Hosting Any Good?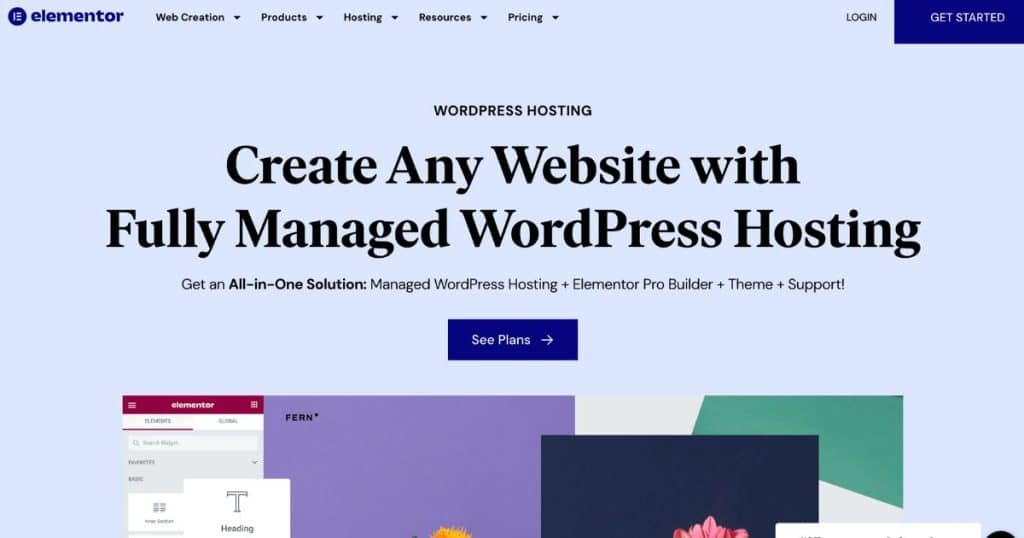 The simple answer? Yes! Elementor is an excellent web hosting option for WordPress website users.
If you're seeking a comprehensive hosting service that simplifies creating and managing your WordPress website, Elementor Hosting has you covered.
Elementor Hosting gives you everything you need to store, build, and showcase your website online.
Simply:
Connect your domain.
Set up hosting.
Personalize your website with stunning themes and plugins.
All within the Elementor platform!
The main goal of Elementor Hosting? To eliminate the technical barriers typically associated with creating a WordPress website.
Wave goodbye to the stress of backups, loading times, SSL certificates, updates, and security. They take care of all that and more for you!
Additionally, you can access all the incredible features and functionalities available with Elementor Pro, making it a truly exceptional choice for WordPress website hosting.
With that said, Elementor isn't suitable for businesses.
Read more: How To Create A WordPress Website With Elementor? 
Elementor Hosting Disadvantages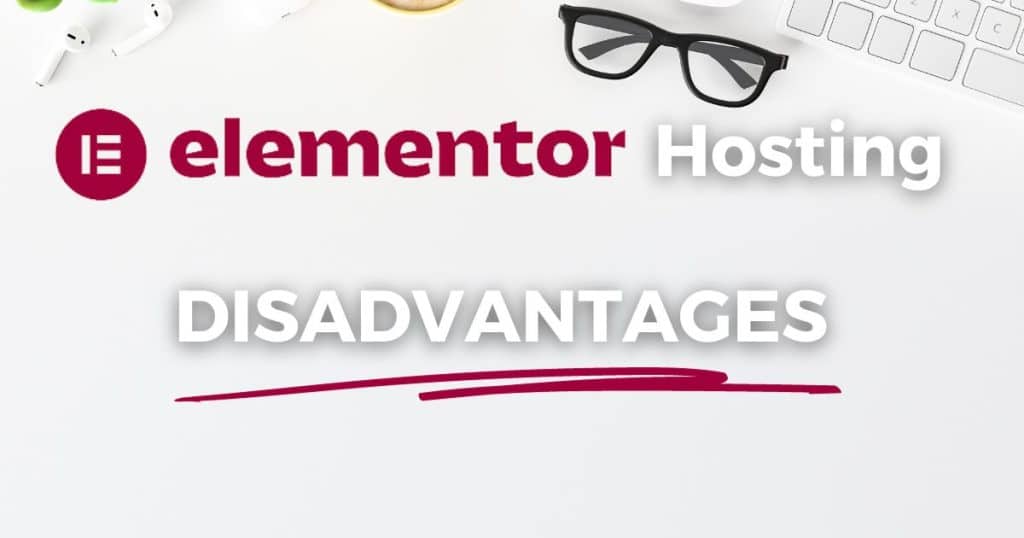 Alright, now that we've established Elementor Hosting is a great place to store your website, let's discuss why it isn't for everyone.
If you've used another CMS (content management system) to build your site, you can't use Elementor Hosting, as it's only compatible with WordPress-powered sites.
If you're unfamiliar with Elementor or WordPress, the learning curve may be steeper than other software.
Pricing plans are more expensive than other popular hosting services like Hostinger.
Read more: Why Is Web Hosting So Expensive? 
Elementor Hosting Pricing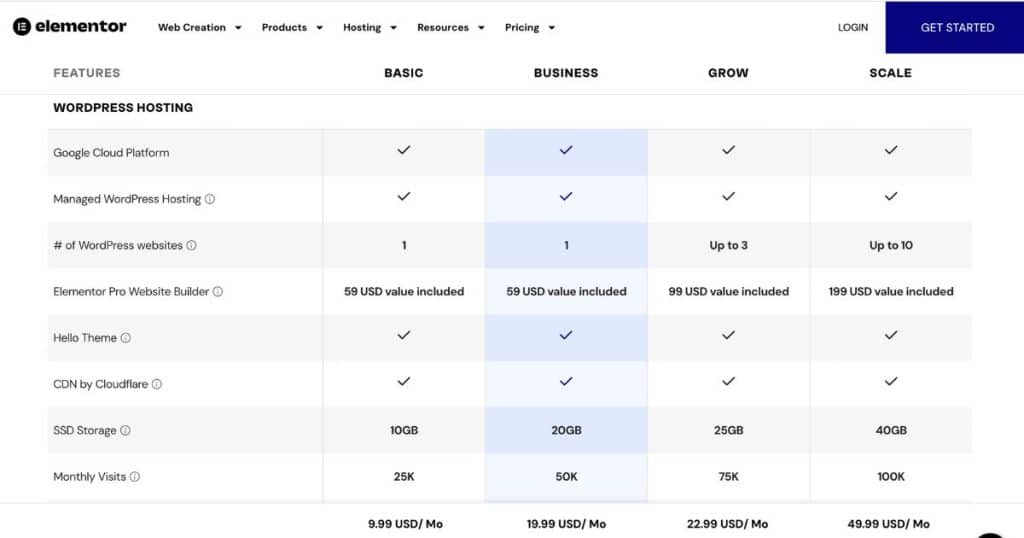 While Elementor Hosting comes with a slightly higher price tag than other hosting alternatives, I genuinely believe it offers remarkable value for your investment.
Considering the extensive features and capabilities within Elementor, the cost is highly affordable.
Here are the four dedicated Elementor Hosting plans:
Basic: $9.99 per month (1 website).
Business: $19.99 per month (1 website, best for eCommerce teams).
Grow: $22.99 per month (3 websites).
Scale: $49.99 per month (10 websites).
It's worth mentioning that there are limits on both security and bandwidth with Elementor Hosting. So, if you have a large-scale website, I wouldn't advise using Elementor as your hosting provider.
I know these prices sound expensive, but each plan includes an Elementor Pro account, which is usually $59+!!!! What a bargain!
My Final Thoughts
So, is Elementor Hosting worth it?
Elementor Hosting is an absolute game-changer, particularly for those just starting out on their WordPress website journey.
Why? The combination of Elementor Hosting and Elementor Pro creates an all-inclusive solution that simplifies the entire website-building process.
With its intuitive visual builder, feature-rich tools, and wide range of professionally designed website templates, even beginners can easily build breathtaking websites.
For small agencies or bloggers on the hunt for an all-in-one hosting platform that seamlessly integrates website creation in one place, Elementor Hosting is the answer you've been searching for.
So, why not give Elementor Hosting a try?
Unleash your creativity and watch your WordPress website dreams become a reality!