Looking for a raw ActiveCampaign review and perspective from a business owner?
You've either heard about ActiveCampaign or stumbled across this article because you need to up your marketing game.
ActiveCampaign is one of the biggest players in email marketing and automation.
But is it the best option for you, and more importantly, is it any good?
I'll be answering all these questions and more in this ActiveCampaign review!
So strap yourselves in as we find out if this email marketing software is worth the hype.
Read more: Top 5 Best FREE Email Marketing Software For Small Business. 
What Is ActiveCampaign?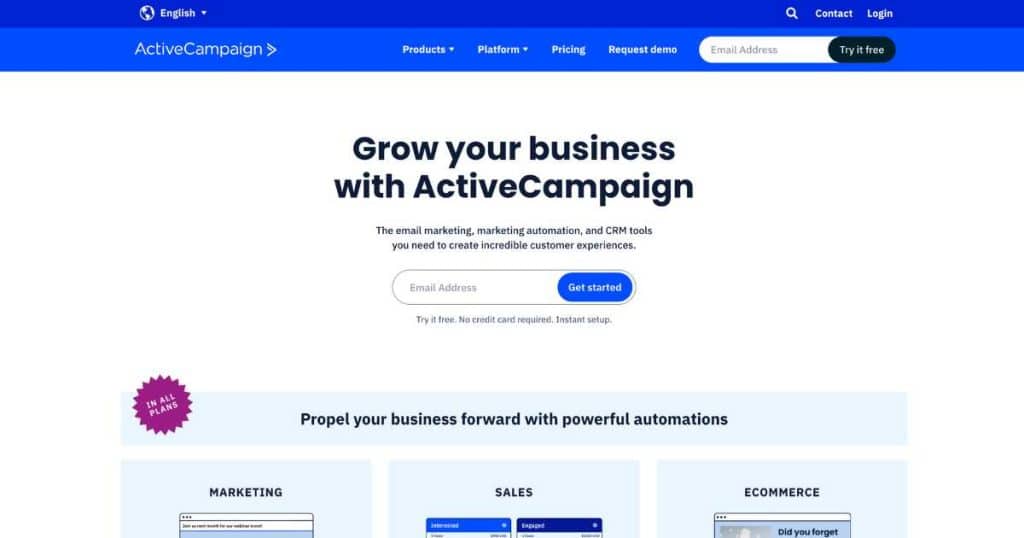 ActiveCampaign is often referred to as an email marketing tool, but let me tell you, it's so much more than that!
With an emphasis on automations and in-depth analytics, ActiveCampaign offers a complete suite of features for teams serious about driving growth through marketing.
Some of these tools include multi-channel marketing automation, customer relationship management (CRM), and sales engagement tools.
Basically, ActiveCampaign has revolutionized how small business owners take control of their sales and marketing automation!
Read more: ClickFunnels vs ActiveCampaign. 
ActiveCampaign Review
Like I said, ActiveCampaign markets itself as a comprehensive marketing and automation solution that can help you build and automate your workflows and marketing campaigns.
So, let's take a look at what it has to offer:
Email Marketing: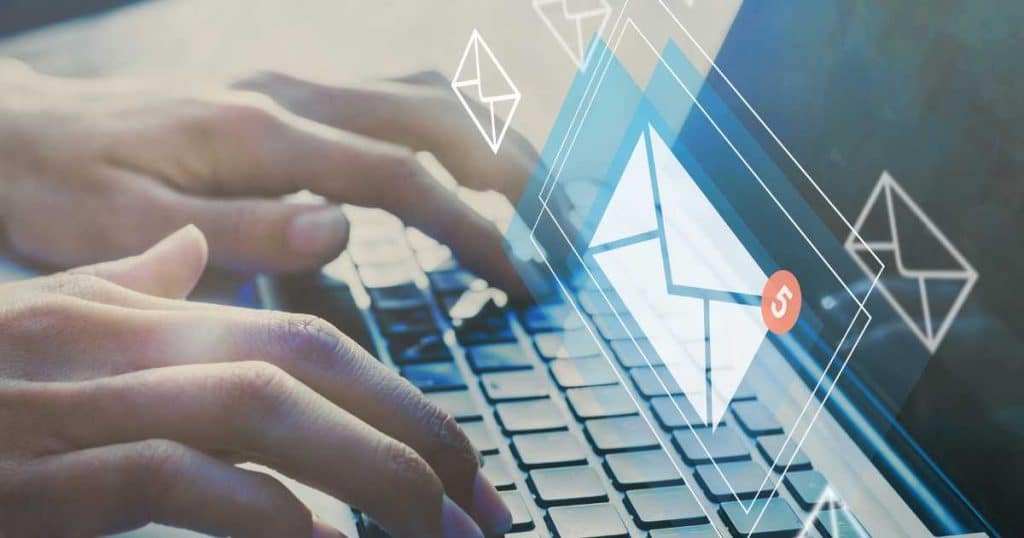 ActiveCampaign is a no-code platform, which means anyone can use their WYSIWYG drag-and-drop email editor to create stunning campaigns, landing pages, and forms.
In terms of email campaigns, you can use one of their 250+ premade email templates, create an email from scratch, or even upload your very own HTML code!
Once you've created your email campaign, simply select the audience you want to send it to, set up any email tracking configurations and triggers, and then schedule the email.
The editor is easy to set up and use, and once you've created your email, you can test how it looks on both mobile and desktop.
Additionally, ActiveCampaign lets you create landing pages with their specific landing page builder if you opt for a higher plan.
You'll get 62 landing page templates (which are all fully customizable), which you can add all the bells and whistles to, such as videos, embeds, and forms.
The only downside is that you can't duplicate a section, which is a bit of a pain if you need to create a similar-looking area.
The sign-up form builder gives you the option to create 4 different form types:
Inline.
Floating bars.
Floating boxes.
Models.
You can add contact fields, account-based fields, or custom fields and build automations related to sign-up form triggers (more on automation later!)
While you can access forms on all plans, Lite plan members will be stuck with the ugly ActiveCampaign branding that you can't remove.
Overall, the email campaign, landing page, and form builder editors are easy to use and navigate.
Read more: ActiveCampaign vs MailChimp
Pricing: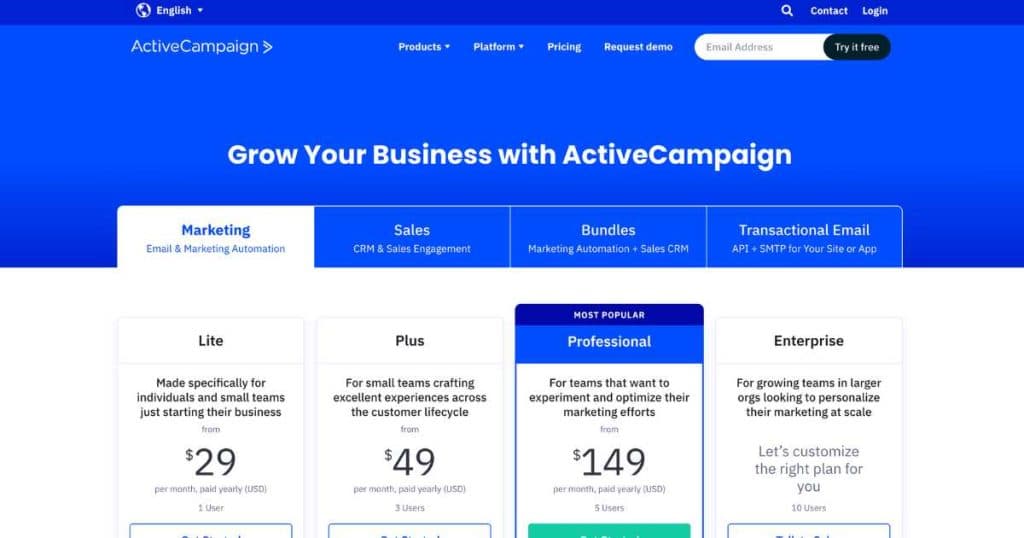 ActiveCampaign offers four plan options – Marketing, Sales, Bundles, and Transactional Emails.
The best plan for email marketing and automation is the 'Marketing' Plan, and there are four tiers within that plan:
Lite: $29 per month
Plus: $49 per month.
Professional: $149 per month.
Enterprise: Custom price.
These plans don't include CRM tools. But the good news is that if you're looking for CRM and email marketing, you can opt for the Bundle plan (prices from $93-$386 per month).
Read more: MailerLite vs ActiveCampaign 
CRM: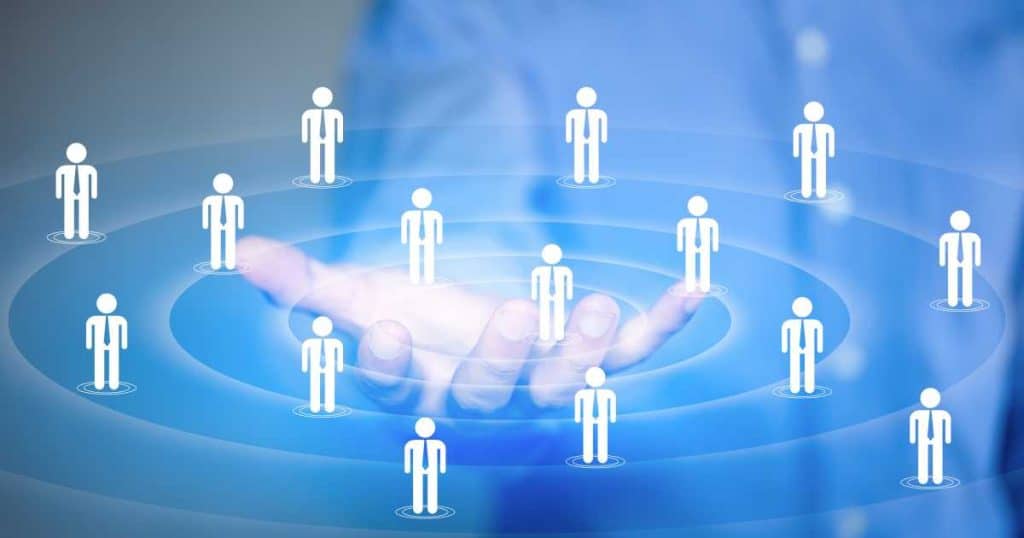 As I mentioned earlier in this ActiveCampaign review, the platform is so much more than just an email marketing tool.
If you don't already have a CRM to manage your leads and contacts, look no further than ActiveCampaign!
Although lightweight, ActiveCampaign's built-in CRM tool can do all the essentials to help you effectively manage and maintain your contacts.
Some key tools include custom pipelines, task and contact management, multiple deal management and forecasting, and progress tracking.
However, if you're after a fully-fledged and advanced CRM solution, I'd go for a comprehensive CRM tool like HubSpot, Monday.com, or Zoho CRM.
Read more: 7 Best CRM Software For Small Business. 
What I Like:
Advanced automation: You'll be hard-pressed to find another online tool that offers such complexity and flexible automation workflows.
Built-in CRM: Although basic, the sheer convenience of having a built-in CRM is appealing, especially for beginners.
SMS marketing: This unique feature means you can reach more customers.
Reporting and analytics: With in-depth analytics, you can track if your campaigns are hitting the mark or need improving.
Email marketing tools: Get the most out of your campaigns with A/B testing, dynamic content, and customized email sequences.
Integrations: ActiveCampaign makes integrating your account with all your favorite third-party tools easy to enhance functionality.
What I Dislike:
Steep learning curve: Although easy to use, the many features and tools may be overwhelming for beginners.
Price: With no free plan, ActiveCampain is pricier than other free email marketing choices. Plus, as your contact list grows, the cost can creep up.
Number of features: Small businesses may only need some of the fancy features ActiveCampaign offers.
Support: Some people have experienced long wait times or a lack of resolution regarding customer support.
Read more: ActiveCampaign vs HubSpot 
My Favorite Feature Of ActiveCampaign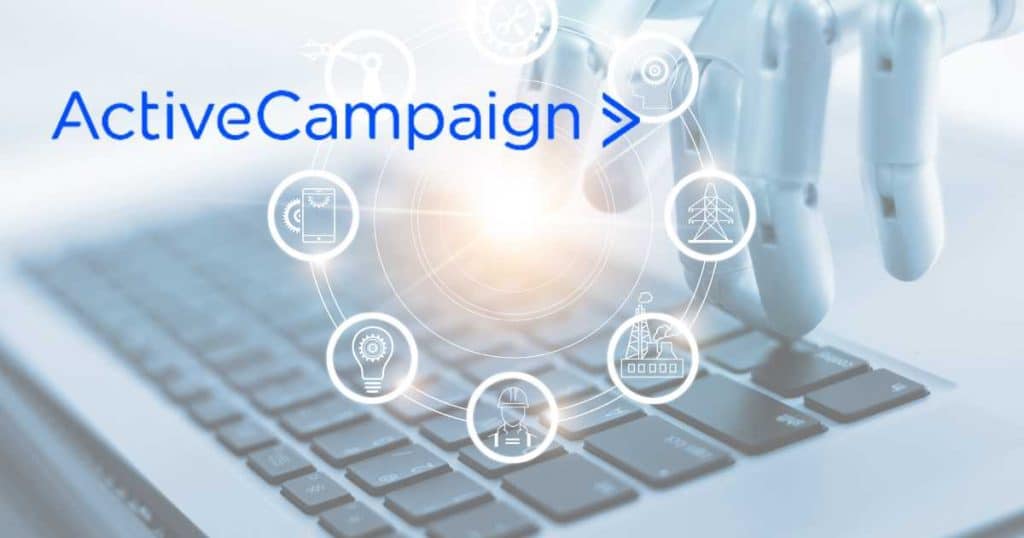 ActiveCampaign truly sets the benchmark for marketing automation, which is why it has to be my favorite feature.
So, what sets ActiveCampaign apart? Firstly, they offer 750+ ready-to-use workflow templates, known as 'automation recipes,' designed to save you time.
These templates cover:
Welcome emails.
Abandoned cart reminders.
Post-purchase follow-ups, and more.
Simply customize them with your own content, custom fields, and tags, or unleash your creativity and build unique automations from scratch.
With multiple triggers within each automation and the option to run split tests, you'll gain valuable insights into the most effective pathways for your business.
But it doesn't end there – ActiveCampaign even allows you to automate your SMS campaigns, giving you a comprehensive toolkit for multi-channel marketing automation!
Plus, you can create more detailed workflows with ActiveCampaign's incredible segmentation capabilities.
This involves sending particular contacts certain emails based on their previous actions (like purchasing a product, clicking a link, or opening your email).
And for those needing advanced eCommerce and lead scoring automations, ActiveCampaign delivers.
However, these features are exclusively available in the higher-tier 'Plus' plan.
Read more: Klaviyo vs MailChimp. 
ActiveCampaign Alternatives: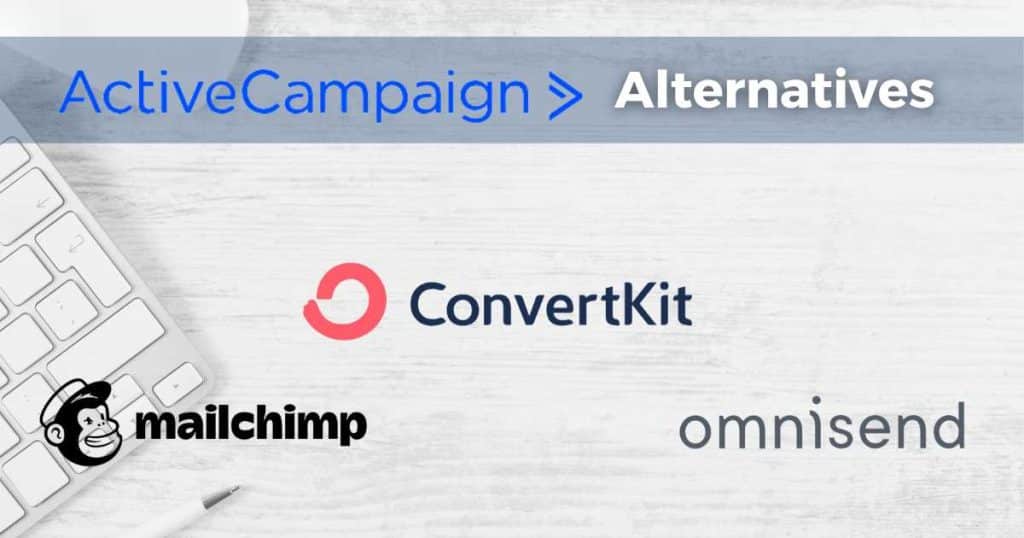 Okay, so maybe you're not completely convinced from this ActiveCampaign review that its the best choice for you.
Well, you're in luck! There are many awesome ActiveCampaign alternatives out there.
Let's take a look at my top three ActiveCampaign alternatives:
If you're a small business owner on a budget, you'll absolutely love MailChimp's generous free plan!
MailChimp's total marketing toolkit lets you send up to 1000 monthly emails, create landing pages, build a simple website, create basic email automation, and more, all on the FREE plan!
With a user-friendly interface and drag-and-drop editor, MailChimp caters to complete newbies.
And because MailChimp is so popular, it integrates with all your favorite tools or apps you already use!
Mailchimp is the perfect option for teams requiring an affordable, simple, and effective email marketing tool to help grow their email list and brand.
Best for: Non-profits, local businesses, information or eCommerce-based small teams.
ConvertKit is an email marketing software specifically designed for creators and individuals.
With this free email marketing software, you can effortlessly manage up to 1,000 contacts and access unlimited landing pages and forms.
Unlike other email marketing tools with monthly limits on email sends, ConvertKit allows you to send unlimited email broadcasts or campaigns.
These email broadcasts have a minimalist design, resembling the daily emails you receive in your own inbox.
As a result, your emails have a more personal touch rather than a commercial sales feel!
If you prioritize building a personal connection with your audience, I highly recommend giving ConvertKit a go.
Best for: Artists, musicians, creators, or personal brands.
Born just in 2014, Omnisend has become a trendy platform that goes far beyond other typical email marketing solutions.
In addition to its impressive email capabilities, Omnisend offers powerful automation and segmentation options for email and SMS marketing.
Not only that, Omnisend provides stunning templates, forms, popups, and more to help eCommerce stores drive conversions with ease.
Designed for dedicated eCommerce businesses, Omnisend sets itself apart by incorporating SMS marketing capabilities, making it a comprehensive, all-in-one marketing toolkit.
Thanks to its user-friendly form builder and game-changing automation tools, even novices can easily create personalized email campaigns!
Best for: eCommerce teams.
Read more: MailChimp vs Omnisend
Stews Final Thoughts
And that brings me to the end of this ActiveCampaign review!
In my opinion, ActiveCampaign is quickly becoming one of the best marketing and automation solutions on the web in 2024.
If you're a small-mid-sized business wanting to take your email marketing to the next level, you'll love how much you can do with ActiveCampaign.
If you're willing to invest time to conquer the steeper learning curve and spend a bit more on their pricier plans, I can assure you that your business will thank you for it!
My suggestion? Try it out for yourself! ActiveCampain offers a 14-day trial.
And when you do, let me know how you get on.
What do you think? Is ActiveCampaign any good?