What is Zoho CRM?
Welcome to the world of Zoho! Well, in particular Zoho's CRM.
Zoho offers a free cutting-edge Customer Relationship Management (CRM) platform designed to boost your sales, streamline sales processes, improve marketing, and customer support activities.
If your not too sure what Zoho is, basically its an all-in-one business suite that offers essential tools that you need to run your business. This includes, their CRM, project management, social media management, email marketing, accounting software and more.
If you head over to my YouTube channel, I talk about many of these tools that you can leverage in your business.
Are you already a Zoho user looking to take your business to the next level with CRM? Or perhaps you're a small business owner eager to explore the world of CRM on a user-friendly platform that grows with your business?
With over 75 million total users worldwide, Zoho's CRM tool is just the tip of the iceberg, and like I mentioned offers project management, email marketing, customer service, and more.
And with Zoho One, you can access it all-in-one place.
Whether you're a startup or a global enterprise, Zoho CRM might be the right solution for you, offering their services to over 250,000 businesses in 180 countries.
From lead conversion to revenue tracking, Zoho CRM keeps you connected with your contacts, leads, and deals in real-time.
If you want to do the following in your business…
Improve your pipeline.
Identify customer pain points.
launch profitable campaigns.
Capture more leads.
Improve the way that you interact with your contacts.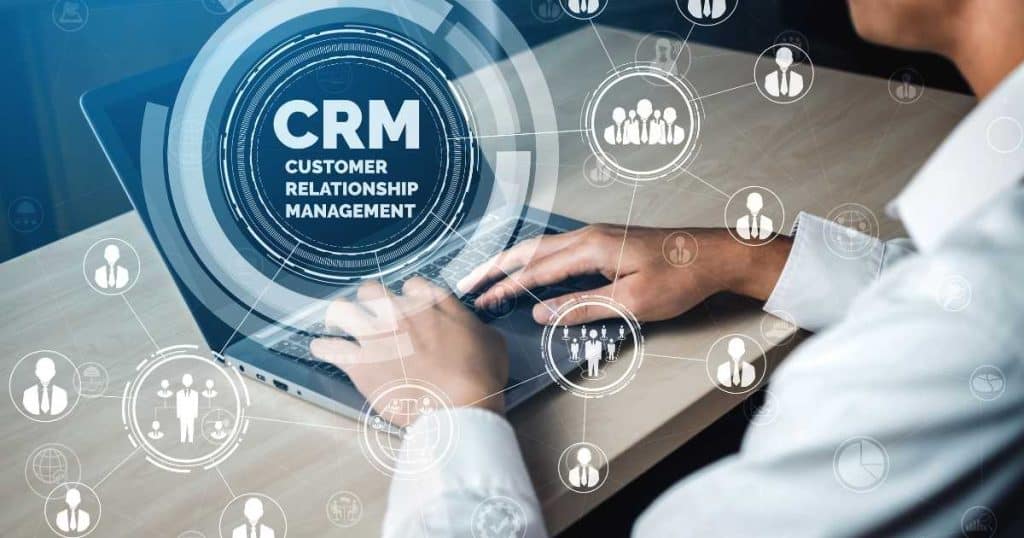 Then you need to integrate a CRM into your business. But the big question… Is the Zoho CRM right for you?
Check out our article on how to use Zoho CRM.
Zoho CRM Review 2023
Okay so lets breakdown and discuss more about the Zoho CRM so you can decide if this CRM is the right option for your business.
Let's take a looks at the user friendliness as this is a key determining factor for adapting a CRM like Zoho's CRM
So, is Zoho's CRM interface and user-friendliness any good?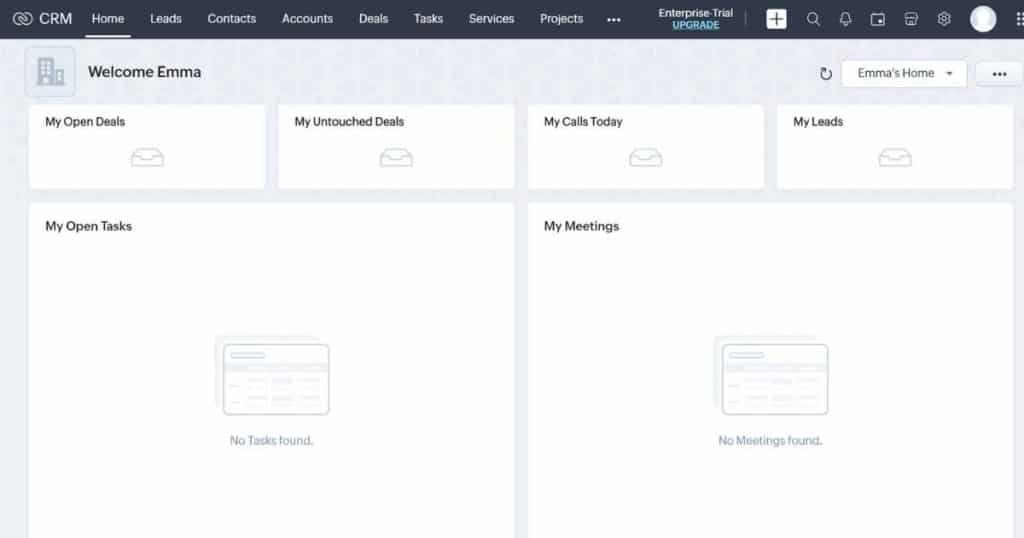 Upon signing up, you have the option to 'take a tour' (if your not familiar with Zoho then this is a worth while demo).
In your CRM dashboard, where you'll find everything required to leverage your CRM effectively.
Zoho even allows you to import data from another CRM software, so you don't have to begin from scratch.
Your dashboard's top section displays headings corresponding to available features such as contacts, leads, deals, tasks, meetings, and more. Based on your chosen plan, you'll gain access to comprehensive features like advanced reports and forecasting.
Regardless of your plan, the dashboard's interface remains consistent, ensuring smooth navigation across the different elements, tools and features.
Your dashboard's main screen automatically displays crucial components like open tasks, today's leads, and closing deals for easy management.
Moreover, you can switch your dashboard's view from 'classic' to 'custom.'
From a user interface stand point, Zoho CRM has a nice balance between a clean, user-friendly platform and the capability to tailor it to your liking. It's also easy for beginners to adopt and start using right away.
Monitoring Deals and Sales Revenue – Visual Sales Funnel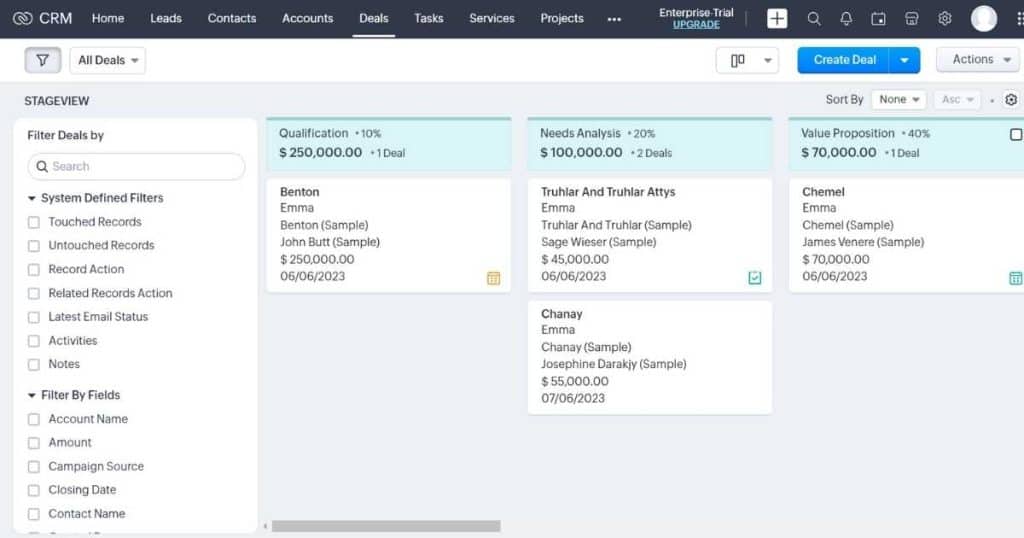 We understand that tracking deals is essential for businesses of all sizes.
The most effective way to manage and observe your deals and overall performance is by streamlining your sales processes – achieved by creating a 'sales funnel.'
Zoho's funnel process and structure are incredibly straightforward – simply input all relevant details when creating a new deal, associate it with the appropriate contact, and select the current stage for that deal.
Leave the rest to Zoho! This data is automatically converted into an easy-to-understand, visual sales funnel.
Once your funnel is set up, you can effortlessly drag and drop each deal to different stages as their status evolves. Plus, you can monitor the value of each deal, allowing you to track your sales revenue as well.
While Zoho's funnel may not be as visually attractive and customizable as Monday.com's, you still have the flexibility to modify your funnel.
Add, alter, or remove stages by simply dragging and dropping, or choose to keep it as is and let Zoho work its magic!
Activities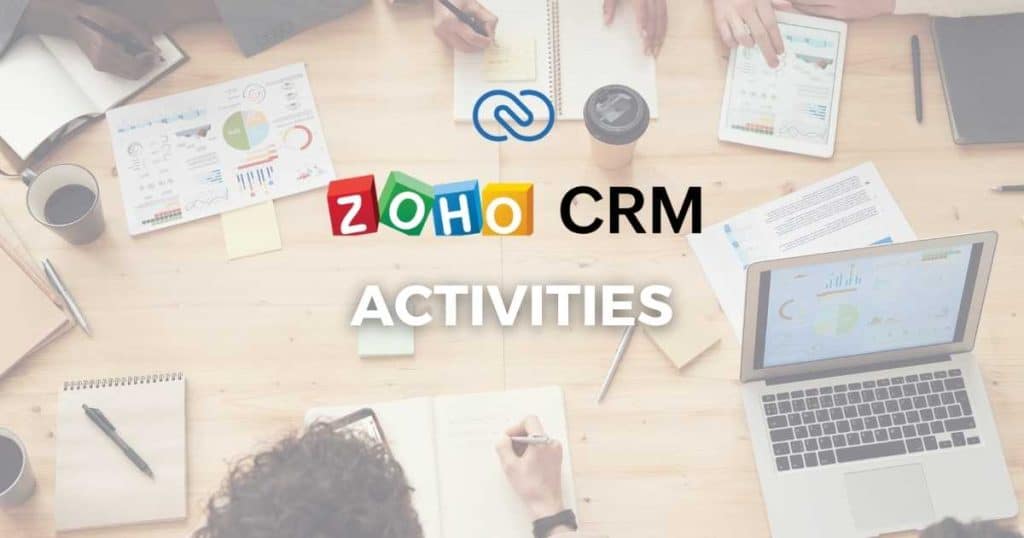 Based on your business type, you can monitor your interactions with contacts through various methods, referred to as 'Activties.'
These activties encompass activities such as scheduled calls, meetings/tasks for following up with a contact, user, or lead. You can also establish reminders for meetings, calls, and tasks, ensuring you and your team remain organized.
Moreover, you can perform advanced actions like sending email invitations to individuals you plan to meet and integrating your phone system directly with Zoho (available with a paid plan).
Feeds
Feeds serve as a space for team collaboration, file sharing, and engagement with users about progress on leads, customers, deals, and other CRM activities. This means you do not need to connect or integrate other third-party communication tools.
You can engage in both individual and group interactions with your teams, and even alert specific users to important information you want them to see.
Email Marketing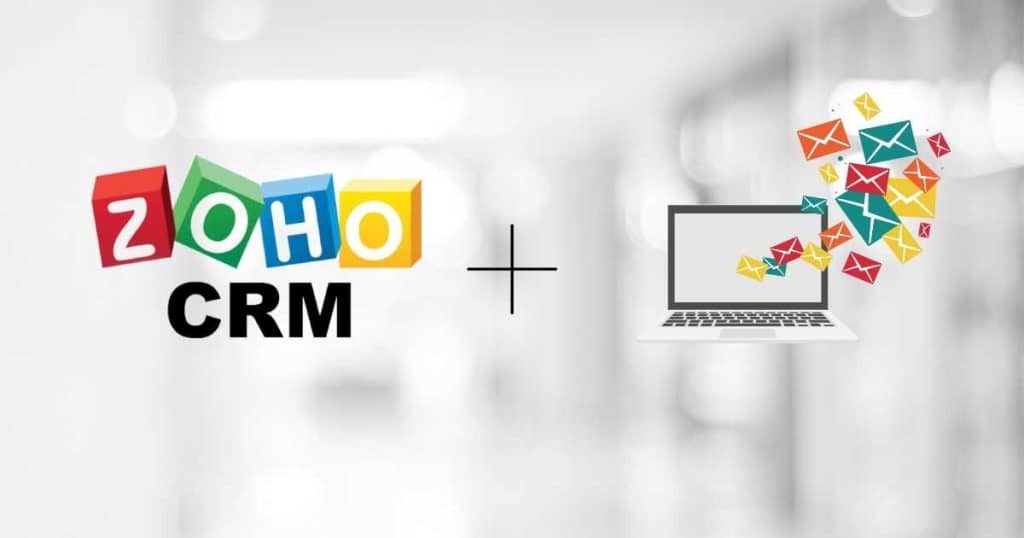 Often, CRM and email software don't communicate with each other, causing sales and marketing teams to miss out on opportunities like sales!
One of Zoho CRM's most significant advantages over other platforms is its all-in-one online platform.
Zoho offers a 'Marketing Campaign' module that effectively integrates email marketing into your CRM.
This integration allows you to plan and manage successful campaigns while tracking analytics such as click and open rates, and gauging new customers' interest levels.
The seamless synchronization of your contacts and campaigns, and vice versa, helps you identify which campaigns your leads are interested in and ensures you focus on active leads.
Unfortunately, this fantastic feature is only available on paid plans, so you'll need to upgrade if you want to take advantage of this excellent capability.
Learn how to create business emails with zoho mail.
Integrations and apps
As mentioned earlier, Zoho CRM is remarkable for its ability to integrate with email marketing.
Additionally, you can incorporate your campaign into other CRM features like tasks, deals, contacts, and more. You can even track and customize the statuses of individual or bulk members for each campaign.
Seamless integration with other Zoho components, such as Zoho Analytics, Zoho Meetings, Zoho Campaigns, and Zoho Desk, is also possible (available on paid plans).
In our view, Zoho is on par with HubSpot when it comes to effortless integration within different platform areas. No need to use a this party integration tool like Zapier.
Besides integrating within Zoho itself, Zoho CRM connects with over 100 powerful third-party apps to enhance every aspect of your CRM experience.
Canvas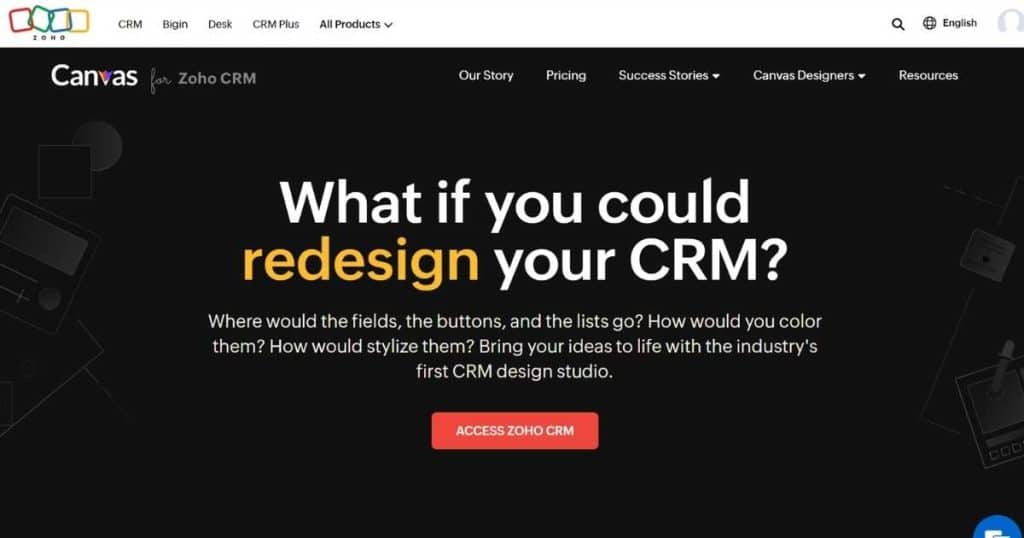 Zoho CRM's unique Canvas feature allows users to customize their CRM without any coding skills.
This innovative tool enables businesses to craft a personalized platform that caters to their specific needs and working style.
Redesigning your CRM is effortless with the drag-and-drop tool, requiring no coding expertise.
Available on paid plans, higher-tier plans offer more freedom and additional Canvas views.
Al-powered sales assistant
An AI sales assistant is an advanced, powerful addition to any CRM, paving the way for the future.
Zoho CRM's AI feature elevates your business by using artificial intelligence technology to gather relevant information and make predictions and suggestions to enhance productivity, customer service, satisfaction, and sales.
While not all platforms offer this feature, AI is a valuable addition to your CRM.
However, this feature is only available on Enterprise and Ultimate plans.
Technical support
As mentioned earlier, Zoho CRM provides beginner tutorials upon sign-up to guide you through the platform and offers 'how-to' videos.
Their help center, available under any plan, includes a vast array of FAQs, eBooks, webinars, forums, and a self-service portal where you can submit a ticket to the support team.
Higher levels of customer support are offered depending on your chosen plan.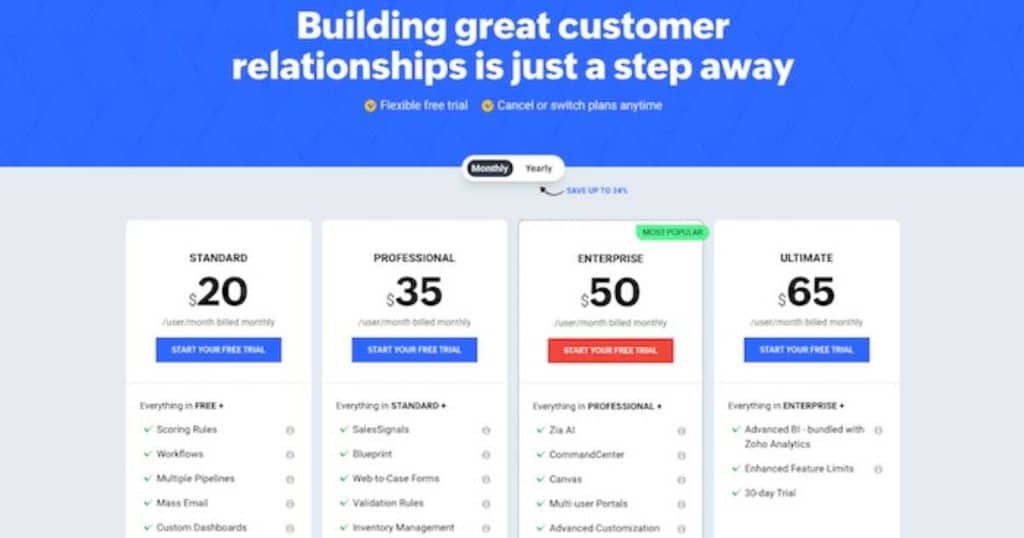 Zoho's offers a free plan for most of their products and the CRM is no exception.
The free plan allows up to three users and you get access to essentially all the features inside Zoho's CRM. However, each feature is limited on the free plan.
With the free plan (great place to start) you can upgrade at any time to a paid plan. Also, you can take advantage of the free trials on all premium plans.
Standard: $20USD per month per user.
Professional: $35USD per month per user.
Enterprise: $50USD per month per user – Most popular plan.
Ultimate: $65USD per month per user.
What I like
You have access to a forever free plan and all premium plans have free trials to test out.
Simple user interface and the seamless switch between apps.
The CRM has fantastic integration internally and externally.
AI technology that helps you drive more business.
What I dislike
Many advanced features such as AI and analytical capabilities aren't available for free. Also, as your business grows, you will be forced to upgrade to a paid plan.
Limited support on the free plan and even on the standard plan.
Zoho CRM vs Zoho Plus CRM
Zoho CRM and Zoho CRM Plus are two distinct products offered by Zoho to cater to different business needs and requirements.
As we have already mentioned the Zoho CRM is a standalone customer relationship management software designed to help businesses manage their sales, marketing, and customer support processes.
It's an ideal solution for small to medium-sized businesses looking to streamline their sales pipeline, track leads, and improve customer interactions.
On the other hand, Zoho CRM Plus is a comprehensive suite of integrated applications designed for businesses that require a more extensive set of tools to manage their customer-facing operations.
It includes Zoho CRM as its core component, along with other Zoho applications like:
This all-in-one solution is best suited for medium to large-sized businesses that need a unified platform for sales, marketing, customer support, project management, and analytics.
The primary difference between Zoho CRM and Zoho CRM Plus lies in the scope of features and applications provided. While Zoho CRM focuses solely on customer relationship management, Zoho CRM Plus offers a broader range of tools that cover multiple aspects of customer engagement and business operations.
To bring it all together, Zoho CRM is an excellent choice for businesses that require a dedicated CRM solution to manage their sales and customer relationships.
While Zoho CRM Plus is a more comprehensive offering for organizations seeking a unified platform to handle various customer-facing functions and business processes.
Zoho CRM Alternatives: Best CRM software for small business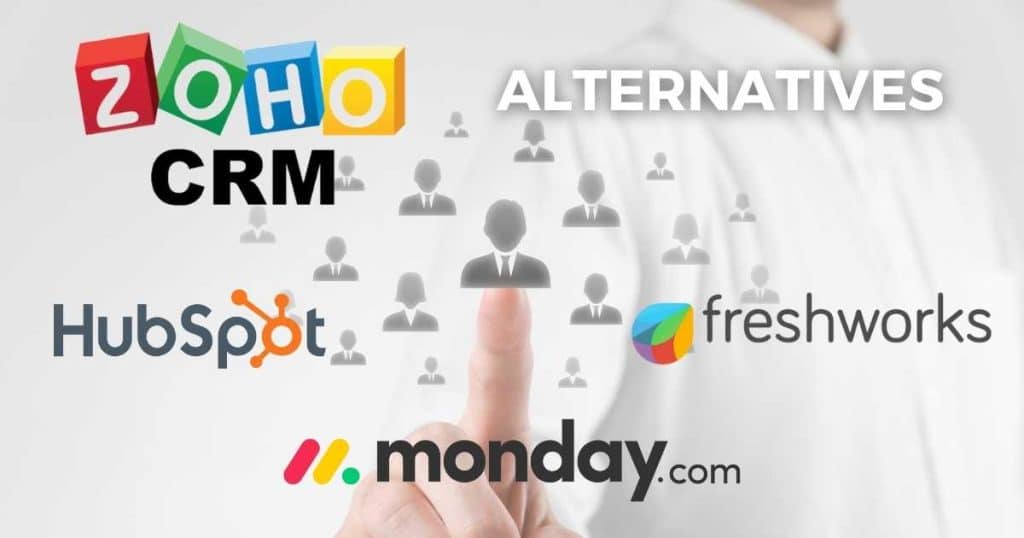 Okay, so we have identified that the Zoho CRM is an impressive platform. However, maybe you have decided that Zoho's CRM is not the best solution for you business needs.
Well, in that case, let's take a look at some Zoho CRM alternatives for your business.
Top CRM software for commercial real estate.
Finest CRM software for roofing businesses.
Leading free CRM software for small enterprises.
HubSpot has become a major disruptor in the CRM and digital marketing landscape since its inception in 2004. With over 135,000 businesses worldwide relying on their services, they have made a significant impact.
Their comprehensive platform assists in enhancing customer relationships, boosting productivity, and facilitating communication for your business through their exceptional marketing, sales, and service CRM software.
Read more about HubSpot CRM here.
Best CRM software for accommodation businesses.
Freshworks, a CRM solution (previously known as Freshsales), was established in 2010 as a comprehensive platform for driving sales, handling contacts, leads, and deals, enhancing customer relationships, and simplifying sales processes.
Now serving over 50,000 customers world-wide, Freshworks enables businesses to effortlessly achieve customer satisfaction and close more deals.
Offering a free plan and trial period, Freshworks supports growing businesses looking to manage sales, deals, and contacts on a single platform.
By integrating intelligent sales and marketing tools such as Artificial Intelligence (AI) technology and smart forms, Freshworks delivers a 360-degree view of customers.
These highly adaptive features assist in managing leads and deals, overseeing campaigns, creating landing pages, and executing personalized email campaigns.
Read more about Freshworks CRM here.
Top CRM software for artistic enterprises.
Ideal CRM software for independent entrepreneurs.
Best free CRM software for innovative sales teams.
Premier CRM for compact project management groups.
Looking for a user-friendly, visually engaging platform that allows customization of your sales pipelines and workflows? Monday.com might be the perfect choice!
Established in 2014, Monday.com initially addressed common challenges faced by growing businesses.
As an all-in-one project management and CRM platform, users can collaborate and efficiently manage projects, teams, or customers on a dynamic and easy-to-navigate platform.
Initially recognized as a project management solution, over 152,000 businesses now utilize Monday.com for both project management and CRM purposes.
Read more about Monday CRM here.
My Final Thoughts
So, is the Zoho CRM worth it? Is it any good?
My answer is yes!
The Zoho CRM has all the tools that your business needs to grow, improve systems and drive more revenue.
In my opinion the Zoho CRM is ideal for businesses that do not already have a function web stack and are looking for a platform like the Zoho CRM plus to provide everything their business needs.
It's also a great tool for most business and it really comes down to your exact requirements and if you actually enjoy using the platform.
I've seen the following businesses use Zoho CRM for:
SME accounting firms.
Law firms.
Small service based businesses – The free plan works well for these businesses.
However, that is it for this Zoho CRM review for 2023.
If you have any questions, please let me know!