PrestaShop vs WooCommerce – which is the best eCommerce choice for you?
If you're considering setting up an online store, you've likely narrowed it down to two of the most common online store platforms – WooCommerce and PrestaShop.
Both platforms have their unique strengths and weaknesses.
So, which do you choose?
PrestaShop vs WooCommerce 2023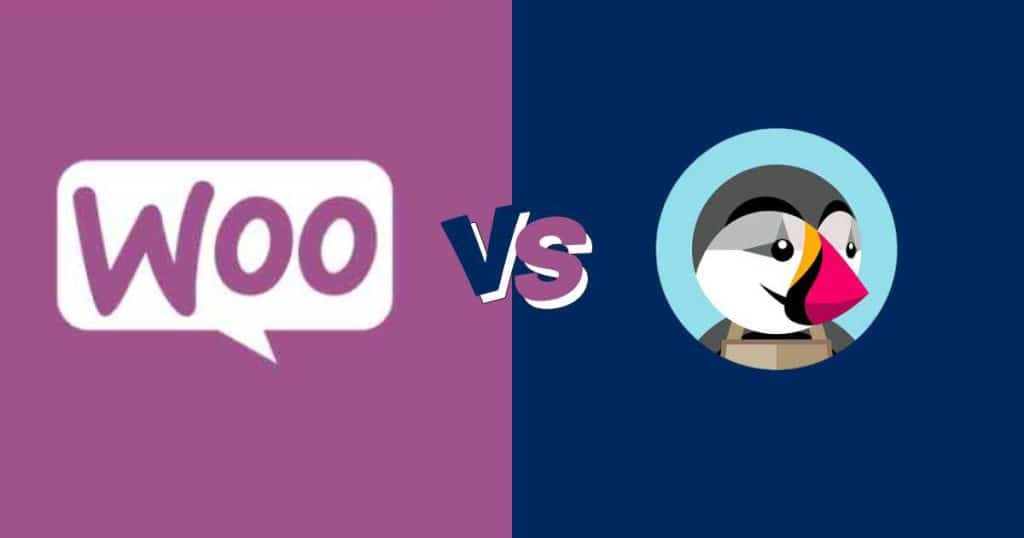 Choosing between PrestaShop vs WooCommerce ultimately comes down to the nature and goals of your business.
I know, I know – making the right decision can be scary! Which is where I step in. I will break down and compare both platforms so you can make the right decision for you.
Are you ready to create a successful online store that showcases your brand?
Let's get into it!
Read more: Best Website Builders for Online Stores. 
What are they? PrestaShop vs WooCommerce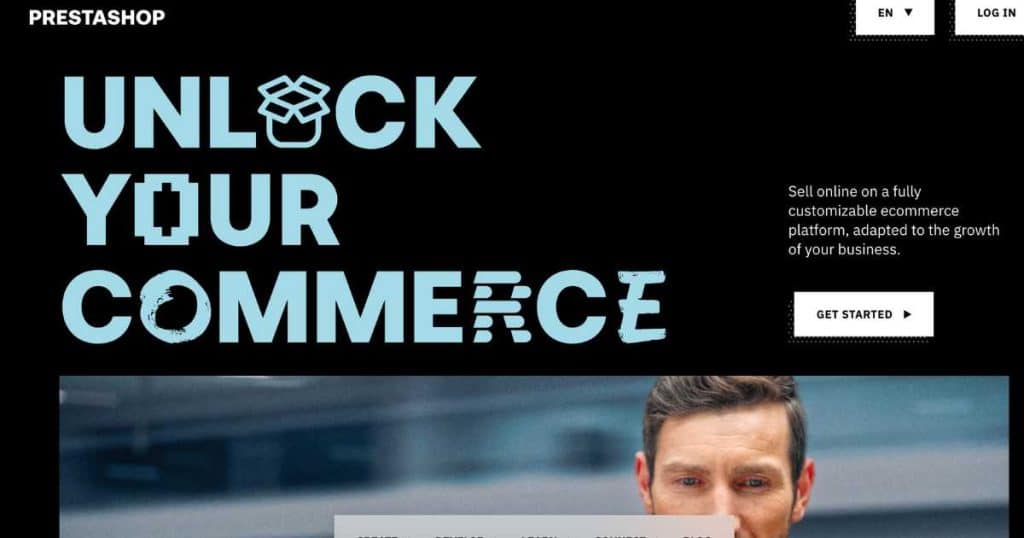 PrestaShop has grown exponentially since launching in 2007, now with over 4 million downloads and almost 300,000 online stores worldwide.
Being a free, open-source eCommerce solution means that PrestaShop continuously improves, adapts, and develops in this ever-changing online world.
From powerful marketing tools, efficient customer management, secure payment processing, and streamlined inventory management, PrestaShop offers everything you could ever want and more in an eCommerce platform.
Now, let's look at WooCommerce – a free and open-sourced eCommerce plugin built with WordPress.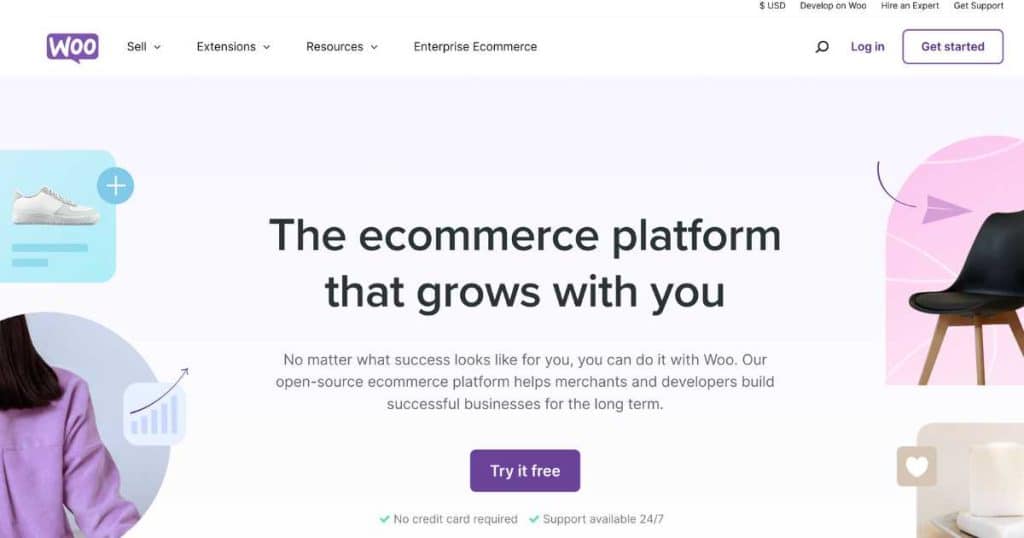 If you're a WordPress user, you'll know that WooCommerce can easily be installed on your WordPress website to create stunning, personalized, fully functional online stores.
Currently, WooCommerce runs more than 6.5 million websites and has been downloaded a whopping 211 million times (May 2023).
With its extensive range of features and customizable themes, WooCommerce's seamless and intuitive platform allows WordPress users to transform and extend the functionality of their website.
What are the differences between PrestaShop vs WooCommerce?
The most significant difference between PrestaShop and WooCommerce is that PrestaShop is a standalone eCommerce platform.
WooCommerce is just a plugin used to increase the functionality of WordPress websites.
But…I wouldn't necessarily call this a weakness – after all, over 40% of websites on the Internet are currently powered by WordPress.
In fact, WooCommerce currently trumps PrestaShop in both downloads and website use!
However, PrestaShop is a more comprehensive and better solution for all online stores.
PrestaShop also offers multilingual and multi-currency support, making it a popular choice for global businesses.
So, despite what you may have heard, there are some key differences between PrestaShop vs WooCommerce! Let's dive into specifics.
Read more: Clickfunnels vs WordPress.
PrestaShop vs WooCommerce Ease Of Use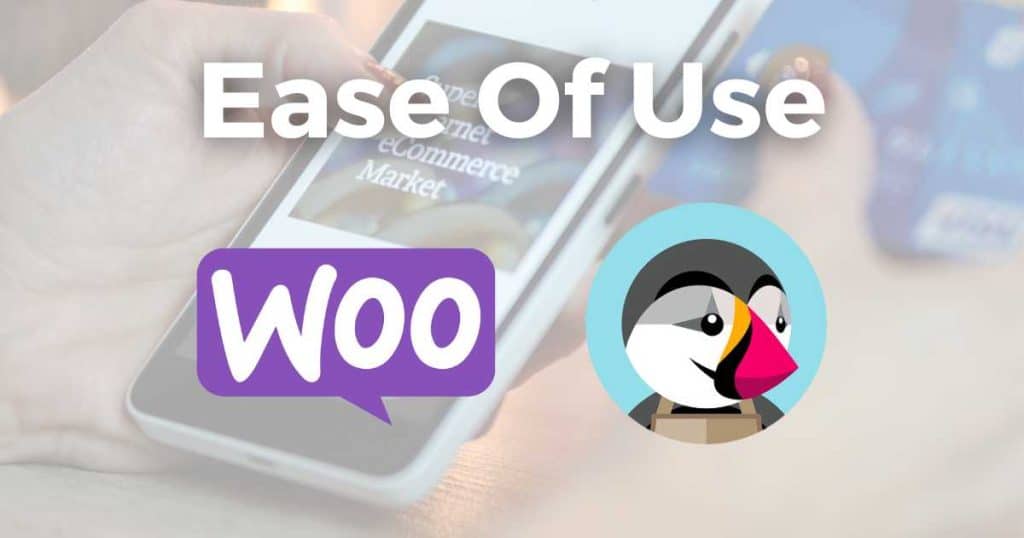 Ease of use is certainly one of the most important things to consider when choosing the right eCommerce solution – especially if you're a beginner.
It can be daunting thinking about everything you need to install, upload, and manage.
Both WooCommerce and PrestaShop have user-friendly interfaces, with all the essential tools easily accessible on your dashboard's left panel.
Installing PrestaShop can be done in two ways, depending on your web hosting provider.
If you choose a web hosting provider that offers a 'One Click Install,' the process takes no longer than five minutes.
Otherwise, the manual installation is more complex and involves setting up a server space, domain name, FTP client, and text editor, which can be quite time-consuming.
In comparison, installing WooCommerce requires installing WordPress first, which can also be time-consuming.
However, once that part is done, it's pretty simple – all you need to do is add the plugin via your WordPress admin panel!
In terms of setting up, adding, and managing your products, each platform is fairly easy to use, thanks to both platforms' easy-to-use editors.
Winner = Draw
Read more: How to Sell Digital Products Online? 
PrestaShop vs WooCommerce Pricing:
Because both PrestaShop and WooCommerce are open-sourced platforms, they're both technically free. But don't let that fool you! The price can add up.
You'll need to buy a domain name, choose a web hosting provider, and obtain an SSL certificate for security purposes (which can range in price).
Check out my Hostinger alternatives article here for some web hosting recommendations to help you get started.
Plus, pre-made plugins and themes can also be expensive on PrestaShop and WooCommerce (I'll dive into this shortly).
The average price for PrestaShop themes is about $54.99 per year, which is nearly three times higher compared to WooCommerce's $19 per year.
Winner = WooCommerce
PrestaShop vs WooCommerce Tools and Plugins
When comparing any online platform, you should consider what built-in tools are on offer and third-party plugins you can install to extend the functionality.
Both platforms offer essential tools such as:
Easy product import and export.
Payment processing.
Order management.
Basic analytics tools.
Bulk product creation.
Product variants like size and color.
PrestaShop is the winner regarding built-in multiple store management support. You'll need to install a plugin to do this with WooCommerce.
However, WooCommerce is the better choice for post, page, and blog management and offers more robust third-party plugin options (which is no surprise, being a WordPress plugin itself).
With WooCommerce, you can add extensions or modules for anything from SEO, payment solutions, email marketing, accounting, and analytics tools.
The WooCommerce plugin store offers hundreds of extensions, plus you can simply integrate WooCommerce with all of WordPress's 50,000+ plugins for more options!
In contrast, PrestaShop provides around 4000 modules that you can install to add value to your store.
You'll find anything from SEO, payments, migration, conversion optimization, marketing, social media, and shipping modules, which all range in price.
Both tools integrate with the excellent Google Analytics, too, which is a bonus.
Winner = WooCommerce
PrestaShop vs WooCommerce Customization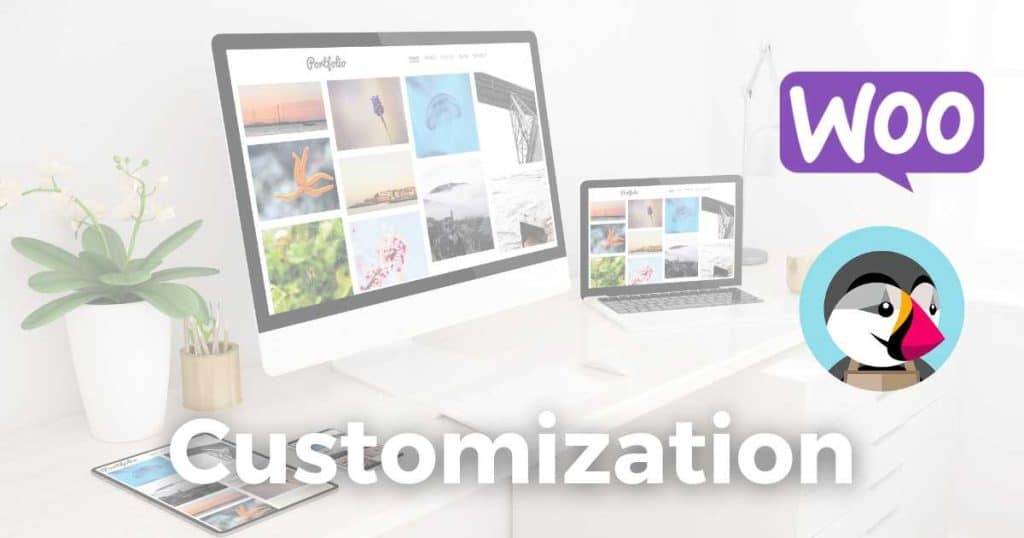 Customization is another important aspect for all online stores – in both appearance and functionality.
After all, you want to make sure your personality and brand shine through your store, right?
And thanks to their open-source nature, both platforms offer limitless customization possibilities.
Simply create and design your store from the ground up, or select a theme that tickles your fancy on each respective platform's marketplace.
As I mentioned, PrestaShop offers thousands of modules that you can use to customize or add features to your store. Within these modules, you can choose from a large range of themes to alter the look of your store.
The downside? They're not cheap. In fact, there are no free themes within PrestaShop.
On the other hand, I believe WooCommerce surpasses PrestaShop in terms of customization options.
This is, again, due to the fact that WooCommerce is a WordPress plugin, and therefore, you can access thousands of WordPress plugins and themes to help you customize your store.
It's worth mentioning that not all of WordPress's impressive range of themes and plugins are fully compatible with WooCommerce. However, WooCommerce offers 75 paid and free themes that are all compatible and responsive with WooCommerce storefronts.
I'm not saying PrestaShop's range of themes is bad, but WooCommerce takes the cake on this one due to its integration with WordPress.
Winner = WooCommerce 
PrestaShop vs WooCommerce Store Management
Both PrestaShop and WooCommerce offer a range of features to help you efficiently manage your online store.
Let's start with PrestaShop.
You can access various settings under your dashboard's 'Shop Parameters' tab. Here, you can enable SSL certificates and customize the general security settings of your store.
While PrestaShop supports bank transfers and checks, if you want to integrate more popular payment gateways like PayPal, you'll have to add a payment module yourself.
In comparison, WooCommerce guides you through setting up your store, and you can then modify your store settings at any time through the 'Settings' tab.
By default, WooCommerce supports popular payment methods like PayPal and Stripe. And if you want more variety, simply add your Additional payment method of choice through an extension!
Winner = WooCommerce
PrestaShop vs WooCommerce Support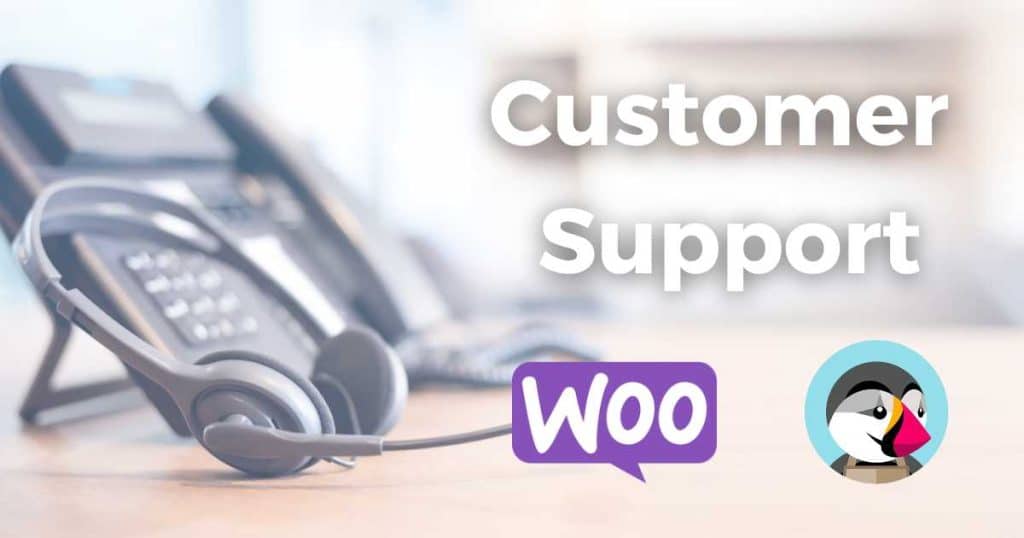 At some point, you'll run into problems with your online store – so who will be there for you?
PrestaShop's level of support is pretty good, with two support services:
1.PrestaShop Online Assistance.
2.PrestaShop Technical Assistance.
The former offers free consulting resources like guides and FAQs, and the latter provides phone support with an expert.
But a word of warning – it's not cheap! The Technical Assistance service option can range from $249 to $1399.
Additionally, PrestaShop's community has a whopping 1.2 million members who are there for you if issues arise.
WooCommerce's direct support is pretty disappointing, with only a support ticket system available with a response time based on problem complexity.
However, being a WordPress product, you can be sure there's a large community base out there, plus they have many resources online, such as FAQs and tutorials.
Winner = PrestaShop 
PrestaShop vs WooCommerce – Who Are They Best For?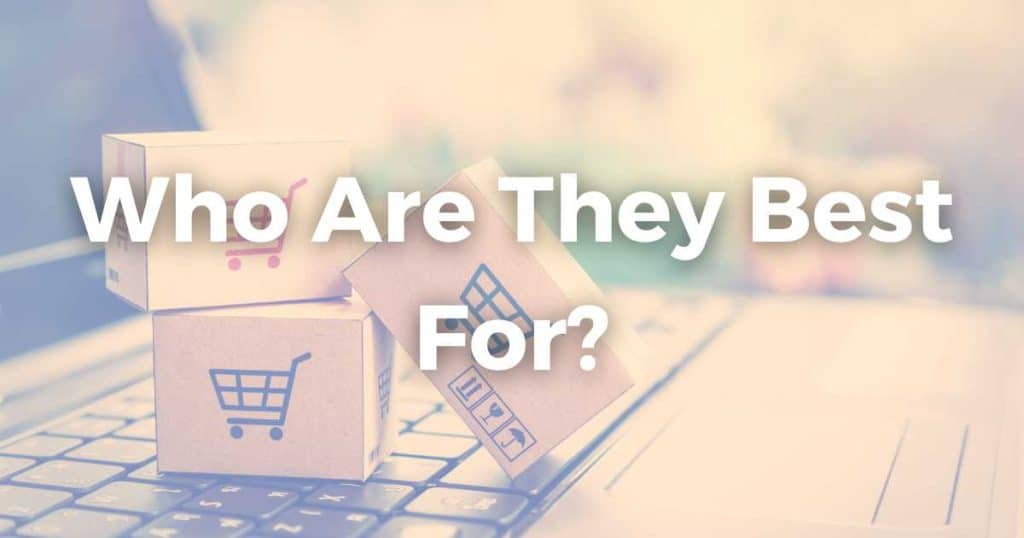 PrestaShop and WooCommerce are excellent eCommerce platforms that cater to different types of users.
If you already have a WordPress website (or are at least familiar with it) and are looking for a highly flexible and customizable solution, WooCommerce is a no-brainer.
WooCommerce offers thousands of free and paid themes and is, therefore, the perfect choice for teams wanting to prioritize content creation, blogging, and seamless integrations with other WordPress plugins.
On the other hand, if you don't want anything to do with WordPress, PrestaShop is an excellent all-in-one eCommerce solution.
I'd recommend PrestaShop as a suitable option for bigger-scale businesses with the budget to spend on pricey themes.
Personally, I'd go with a more affordable eCommerce option like Ecwid or Shopify for small companies that don't fit either of these categories.
Want to know more? Check out my full Ecwid and Shopify comparison article here 
Stew's Final Thoughts
As you can see, the winner in my eyes for small business use is WooCommerce due to its ease of use, powerful plugins, limitless customization, and desirable pricing.
In saying that, PrestaShop and WooCommerce are both pretty solid eCommerce solutions that can help you set up and successfully manage an online store.
And with all that said, I hope I've made your PrestaShop vs WooCommerce decision a little easier.
But it's worth mentioning that they're not the only two eCommerce platforms out there! Many excellent options on the web cater to all types of businesses.
So, if you're still not convinced that PrestaShop or WooCommerce is the best option for you, check out my other eCommerce articles here.
Thanks for reading!