What companies use Monday.com? And is it the best choice for you?
Undoubtedly, Monday.com still remains one of the top dogs in project management software, with over 180,000 customers in 2023.
And with their intuitive interface, visually appealing boards, and flexibility, it's no surprise why!
Read more: What Does Monday.com Do? 
What Companies Use Monday.com?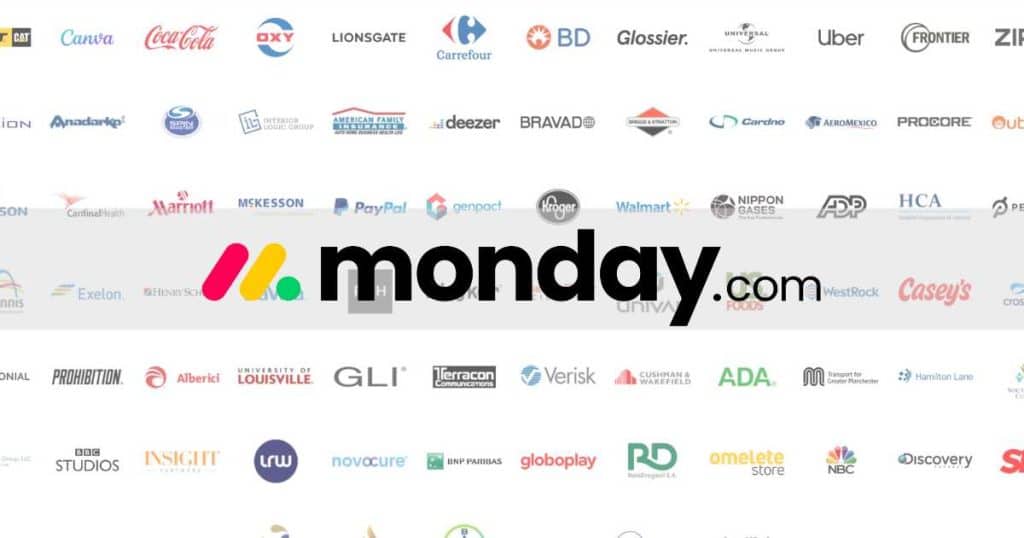 Many big names like Canva, Coca-Cola, Wix, Peloton, PayPal, Marriott, Uber, NBC, and Glossier (just to name a few!) use Monday.com.
Monday.com boasts many success stories from real-life customers, explaining how the software has increased collaboration, productivity, and customer engagement within their business.
So, with all these big names using Monday.com, does that mean it's the right choice for you?
Read more: Who Owns Monday.com? 
Is Monday.com Right For You?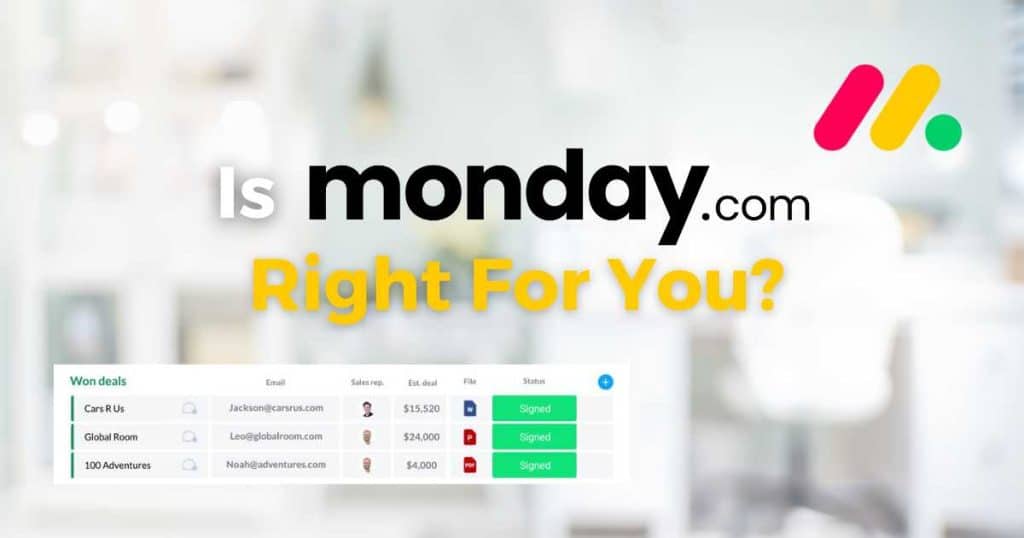 With an incredible jam-packed free plan and shallow learning curve, Monday.com is the perfect work management solution for beginners just getting started.
Monday.com caters to all types of business types and sizes. However, I believe small or medium-sized teams after a comprehensive, dynamic, and flexible solution will get the most out of what Monday.com has to offer.
With fully customizable boards, you can tailor your projects exactly how you like and then connect different dependencies across those boards.
And for teams after one centralized place to keep track of your work, teams, projects, sales, marketing, and CRM needs, you can with Monday.com!
This is because Monday.com is a multi-product company, offering all these services and more under one roof.
In terms of scalability, Monday.com can handle everything from small teams to large enterprises.
However, Monday charges per user, so the monthly cost can get quite pricey when you expand your team.
So, with that said, will Monday.com empty your bank accounts? 
Monday.com Pricing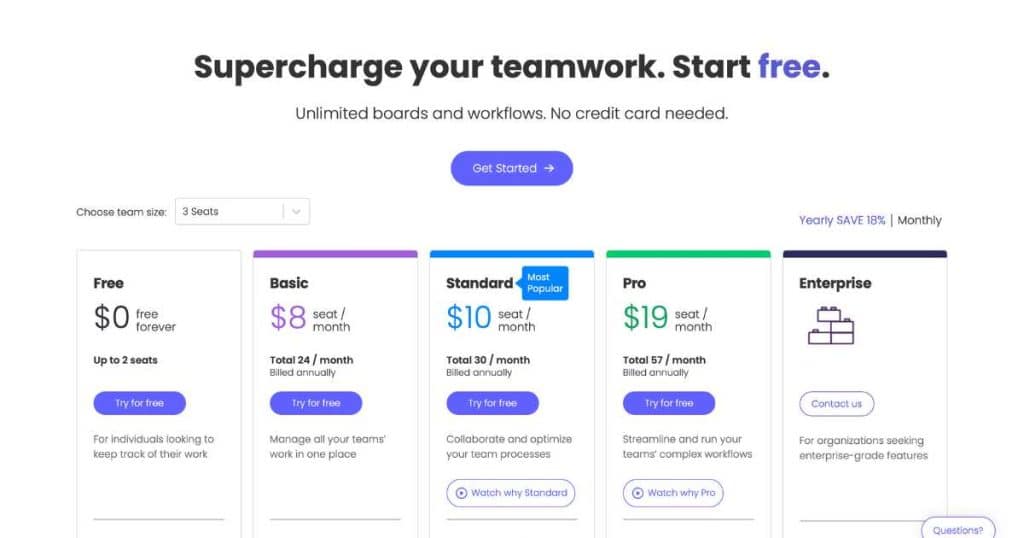 Monday.com has 4 standard work management pricing plans:
Free – Free for up to 2 users.
Basic plan – $8 per user per month.
Standard plan – $10 per user per month.
Pro plan – $16 per user per month.
Enterprise – Custom price.
It's important to mention that Monday also offers specific project management and CRM pricing plans.
Read more: Monday.com CRM Review. 
My Final Thoughts
As you can see, many leading brands choose to use Monday.com for their total work management solution.
And don't get me wrong, I'm always rambling on about how much I love Monday.com, too.
But that's not to say it's the only option out there!
There are many incredible project management platforms out there that cater to different audiences.
My recommendation? Have a read of my Top 7 Project Management Tools and give a few a go!
Most offer free plans, so what's stopping you?